Subject: NEW! Reedy Products - Team Associated - July 15, 2016

Insider's Newsletter
July 15, 2016
New! Reedy 324-S Charger/LiPo Battery Combos
July 13, 2016 - Reedy's 324-S AC/DC Compact Balance Charger is now available bundled with a choice of three popular WolfPack LiPo battery models! Easy to use and in a compact package, Reedy's 324-S is specifically designed to balance charge LiPo and LiFe batteries in 2-4S configurations, making it suitable for a variety of applications that use modern battery technology.
New! Reedy Circuit T-shirt
July 11, 2016 - Wear the same gear as the Reedy racing team and proudly display your favorite power source! Available now in sizes S-XXXL.
Eight Victories For Team Associated at the JConcepts Summer Indoor Nationals
July 15, 2016 - The 2016 JConcepts Summer Indoor Nationals made its annual stop at Outback Raceway in Chico, CA. With A-Main closing their indoor track and moving all racing to their outdoor facility at Silver Dollar R/C Raceway, this was the final event ever for Outback Raceway. Team Associated was on hand to support the event with Team Associated/Reedy Powered's World Champion Spencer Rivkin leading the charge.
Welcome to the new Factory Team Spotlight!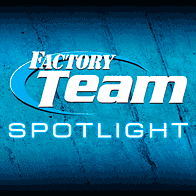 June 29, 2016 - The Factory Team Spotlight is a window into the setup and chassis layout of some of Team Associated's Factory Drivers. Here, we give you a view into the driver's car, details about the setup, and an insight to why they make the choices they do. Check out the first three entries now!