Subject: NEW! APEX Touring Car Kit, B6 Tranny Conversion Kit - Team Associated - July 8, 2016

Insider's Newsletter
July 8, 2016
New! APEX Limited Edition 1:10 4WD Touring Car Kit
July 7, 2016 - For a limited time, Team Associated is proud to offer our 1:10 scale APEX Touring car in kit form. Make it your own! The APEX Touring kit is the perfect platform for school projects or customers on a budget who want to get started in VTA, Touring on-road racing or drifting.
New! B6 Laydown Transmission Conversion
July 7, 2016 - The new B6 Laydown Transmission Conversion comes with everything you need to convert your B6D from a standup configuration to laydown.
Welcome to the new Factory Team Spotlight!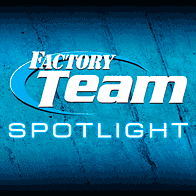 June 29, 2016 - The Factory Team Spotlight is a window into the setup and chassis layout of some of Team Associated's Factory Drivers. Here, we give you a view into the driver's car, details about the setup, and an insight to why they make the choices they do. Check out the first three entries now!
Improved V2 Diff Shimming Method
June 28, 2016 - After several weeks of testing and racing the 1:8 scale V2 diffs, our engineering team has found a setup that improves the consistency and length of time between rebuilds of the V2 differentials.