Subject: Polish Newsletter on Optics and Photonics – May 2023 – Candela Foundation & PPTF
Polish Newsletter on Optics and Photonics
edition#18 (May 2023)
We present to you the May edition of the Polish Newsletter on Optics and Photonics. This month marks International Day of Light – as a commemoration of the day the world's first laser was fired. May was also a time of numerous meetings, including the second edition of the Photonics Job Fair.
We invite you to read and share your feedback with us,
Candela Foundation
Polish Technological Platform on Photonics
Second edition of Photonics Job Fair
On 12 May, in the Auditorium of the Faculty of Physics of the Warsaw University of Technology, the 2nd International Photonics Job Fair took place as part of the Day of Light celebrations. This year's edition brought together 15 exhibitors, including representatives of the Berlin-based cluster OpTecBB. The the Most Attractive Employer of the Photonic Job Fair Award went to Fibrain - congratulations!
Photonic Tempest on the Horizon, Warsaw

12 JUNE 2023
PKO'2023 – VII Polish Optical Conference, Toruń

4-7 JULY 2023
OPTO 2023: Gdańsk

17-21 JULY 2023
The 6th Quantum Bio-Inorganic Chemistry Conference Warszawa

29 AUGUST- 1 SEPTEMBER 2023
CRATER 2023 – Conference on Recent Advances in Translational Eye Research, Warszawa

7-8 SEPTEMBER 2023
PhD Fellowship in laser physics
Wrocław University of Science and Technology
Specjalista technologii wzrostu
Łukasiewicz-IMIF
Inżynier ds. mikroobróbki laserowej
Nanores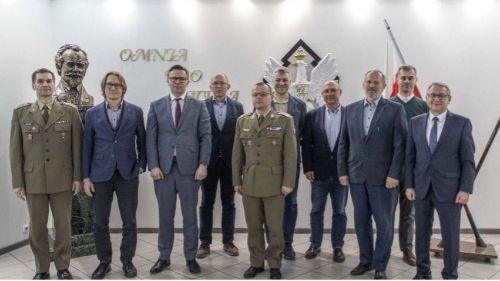 Meeting of four technology clusters
Representatives of the Microelectronics, Electronics and Photonics Cluster took part in a meeting of technology clusters, which was held at the university on the initiative of the Military University of Technology. The aim of the meeting was to define the directions of cooperation for the development of Polish industry.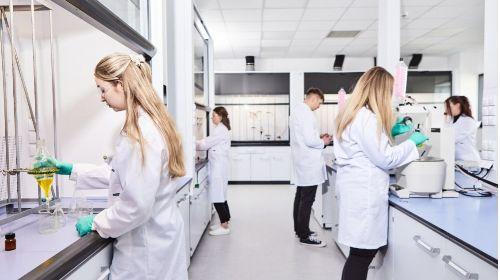 Noctiluca opens new laboratory
Noctiluca, a Toruń-based company developing emitters for OLED displays, officially opened a new laboratory on 11 May. The company is working with global leaders in OLED technology. The larger production area and new equipment will expand the company's ability to fulfil current and future orders.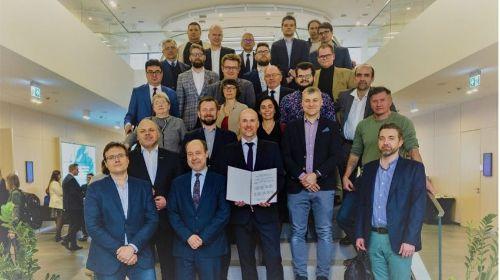 Microelectronics, Electronics and Photonics Cluster with 51 Founding Members
According to the Cooperation Agreement, the Founding Members of the Cluster were entities that submitted membership declarations within the first month of its existence. By 30 April 2023, a total of 51 companies, universities, institutes and organisations had fulfilled this condition.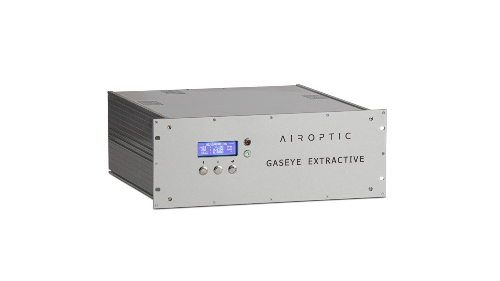 Award for GasEye Extractive
The GasEye Extractive laser gas analyser from Airoptic in Poznań has won the Product of the Year award at the Analyzer Technology Conference - the largest US conference for industrial process analysis technology. Congratulations!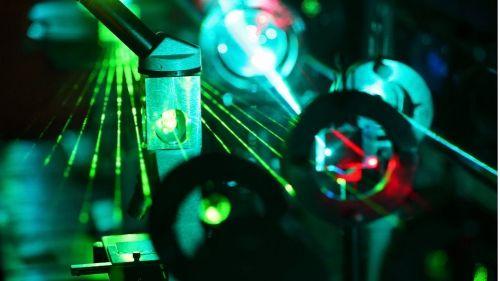 Contract for VIGO Photonics detectors
VIGO Photonics, a manufacturer of mid-infrared detectors and modules from Ożarów Mazowiecki, has signed a contract to supply infrared detectors to a customer from Germany. The deliveries covered by the contract are a continuation of previous cooperation and will be completed in 2023, with a value of between €2.9 million and €3.5 million.
(Fot. VIGO Photonics)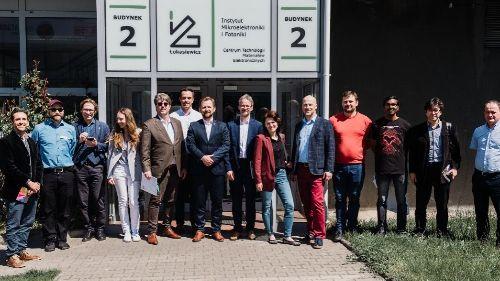 Delegation from OpTecBB in Warsaw
Traditionally in May, Warsaw was visited by a delegation of members of the Berlin-based photonics cluster OpTecBB - the largest photonics cluster in the world. The guests held a series of more and less formal meetings, visited the headquarters of VIGO Photonics, Łukasiewicz-IMIF, Ensemble3 and CEZAMAT and took part in the Photonics Job Fair.
Do you have something interesting to share?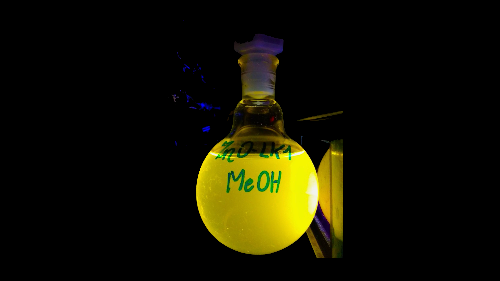 New method for the production of zinc oxide quantum dots
Nanocrystalline zinc oxide (ZnO) is widely used in light-emitting diodes and photovoltaic cells as an electron transport layer. Still, a major limitation in the development of these technologies is the lack of sufficiently high quality zinc oxide quantum dots. A new method for producing zinc oxide quantum dots has been developed by a team of researchers from the Warsaw University of Technology.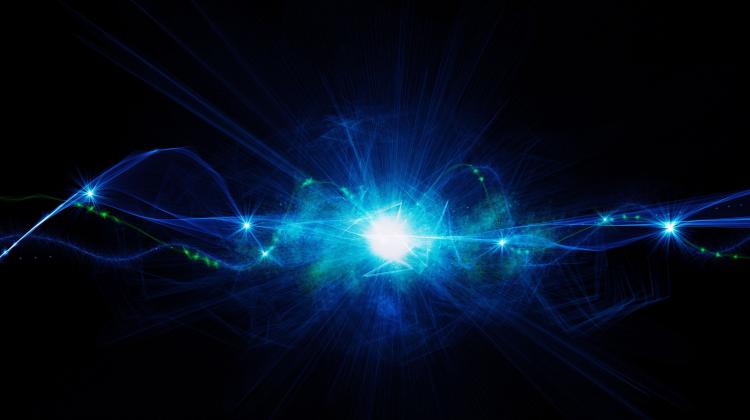 Innovative method for measuring magnetism
Researchers from the University of Warsaw have uniquely used nanodiamonds and optical fibres to precisely measure magnetic fields. As they explain, optical measurements of magnetism offer accuracy unattainable by other methods and, what is more, they work even in the presence of a strong background, such as the Earth's magnetic field. On the inner wall of such optical fibres, they place diamond nanowires that react to the magnetic field and influence light transport.

PhotonHub Europe
PhotonHub Europe (PHE) is a Europe-wide support network for entrepreneurs who want to incorporate innovative photonic solutions into their products or processes. Supported by national PhotonHubs, the 36 top European technology centres offer information and training, business support, support in raising funding and a wide network of contacts - and above all the opportunity to experiment, test and develop technologies (including scaling up production). PhotonHub also comprehensively supports startups. However, the main part of its offer is high-end technology services, available at a very significant discount thanks to EU funding.
These services are available to all entities in the EU, with a special focus on SMEs. The PPTF is the Polish partner of PHE as the national photonics hub.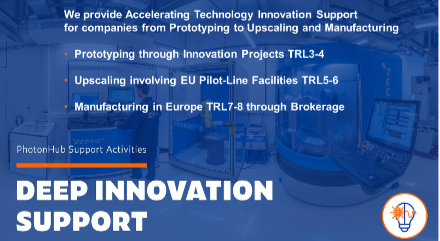 Deadlines for project submissions in 2023
PhotonHub supports innovation by funding technology services. Funding is provided through projects developed by companies in collaboration with a selected technology centre.
The decisions of funding are made every two months by the Project Evaluation Team (PET).
In order for a project to be evaluated and be eligible for funding in 2023, it must be submitted on time:
by 31 May to be evaluated before the summer holidays;

by 23 August, for the PET to assess it in early September;

by 5 October, for the PET to assess the project before the end of October
Do you know something worth sharing in the newsletter?
We are collecting information about optics and photonics community in Poland. The newsletters is created in close collaboration with the local community. If you want to share with us something interesting, newsworthy – please contact us by sending an mail to newsletter@candela.org.pl
The main organiser of the Newsletter is the Candela Foundation. Polish Technological Platform on Photonics is a partner of the initiative providing support and participates in editorial process.

Polish Technological Platform on Photonics

ul. Poznańska 129/133
05-850 Ożarów Mazowiecki
NIP: 1132964250
KRS: 0000719713
REGON: 369546598
Candela Foundation

ul. Grochowska 357/513
03-822 Warszawa
NIP: 1133028363
KRS: 0000885495
REGON:388293056


© 2023 • Candela Foundation • All rights reserved.