Subject: Polish Newsletter on Optics and Photonics – June 2023 – Candela Foundation & PPTF
Polish Newsletter on Optics and Photonics
edition#19 (June 2023)
We invite you to read the June edition of the Polish Newsletter on Optics and Photonics – PNOP. Recent weeks have abounded with many reasons to celebrate and recognise the beauty of optics and photonics. We highlight an important decision of the European Commission, information about SPIE scholarships and interesting outreach materials we have collected especially for you.
We invite you to read and share your feedback with us,
Candela Foundation
Polish Technological Platform on Photonics
EU approval for Polish investment in integrated photonics
The European Commission has approved an IPCEI ME/CT project, submitted by 14 Member States (incl. Poland), under the Important Projects of Common European Interest mechanism. Funded with 8.1 billion EUR, the project consists of four stages – in the first one, VIGO Photonics will develop innovative sensors in integrated photonics technology.
6 SPIE scholarship recipients from Poland
SPIE has announced the winners of this year's SPIE Optics & Photonics Educational Scholarship programme. Of the 72 awards made, six were given to students from Poland. The winners of the programme were: Grzegorz Gomółka, Marcin Jastrzębski, Stanisław Kurzyna, Michał Lipka, Karol Łukanowski and Piotr Węgrzyn. Congratulations!
Lasers are cool - outreach video by Science. I Like It Foundation
The Candela Foundation, in collaboration with the Science. I Like It Foundation is preparing a series of videos to popularise issues related to optics, photonics and their applications. Last month, the second video on lasers and their applications was published. We warmly invite you to watch and share!
PKO'2023 – VII Polish Optical Conference, Toruń

4-7 JULY 2023
OPTO 2023: Gdańsk

17-21 JULY 2023
The 6th Quantum Bio-Inorganic Chemistry Conference Warszawa

29 AUGUST – 1 SEPTEMBER 2023
CRATER 2023 – Conference on Recent Advances in Translational Eye Research, Warszawa

7-8 SEPTEMBER 2023
PhD Fellowship – optical metrology
Warsaw University of Technology
Sales Manager APAC (Femtosecond lasers)
Fluence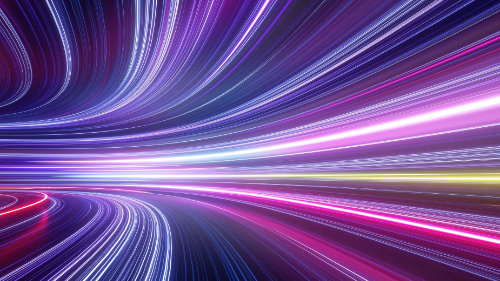 Lights – Phenomena from WrUST
Wrocław University of Science and Technology has prepared a series of materials to popularise research conducted at the university. In the first instalment of the "Phenomena" series, the film "Light" was published, addressing the question of what light is and where it is used. We invite you to watch and share!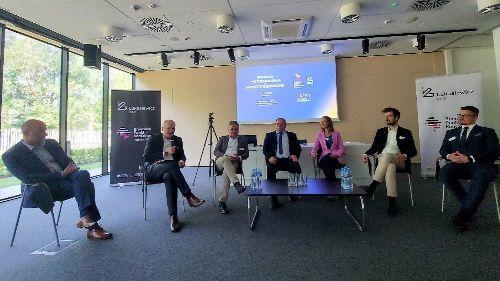 Brainstorming in CEZAMAT
How to form European consortia, whether we are ready to be leaders of photonics projects in Horizon Europe, what research topics are of interest to industry and science - these were some of the issues discussed at the Photonics Storm at Horizon, organised by BPK Industry 4.0, PPTF and the Microelectronics, Electronics and Photonics Cluster.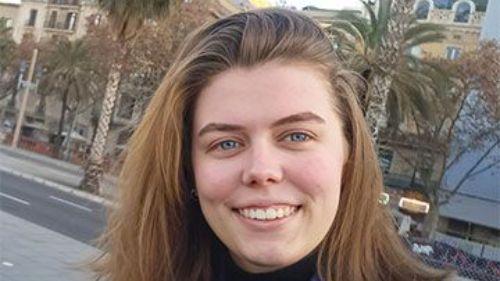 OPTO2023 in Optics & Photonics News (OPN)
Optics & Photonics News has published an interview with Marta Szczerska, a student at the Gdansk University of Technology and organiser of this year's OPTO conference, scheduled for 17-21 July 2023 in Gdansk, Poland. We invite you to read the interview, attend the event and support this unique initiative of the OPTO conference series.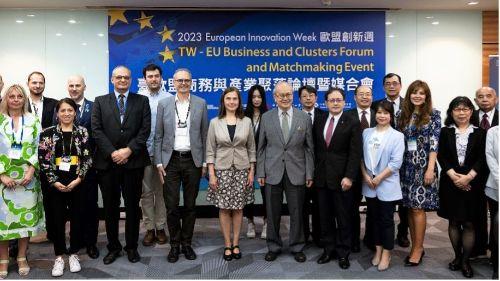 Polish photonics showcase in Taiwan
The PPTF took part in the EU-Taiwan Business and Cluster Forum in Taipei as part of a delegation of 12 European technology clusters. During the event, the offer of Polish photonics and microelectronics was presented to Taiwanese industry and research centres. As a result, further Polish entities have already been contacted by Taiwanese partners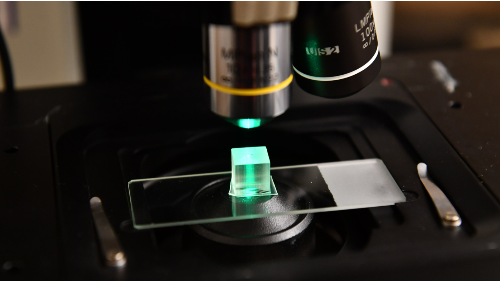 Degree for people curious about the world at WrUST
Five faculties of the Wrocław University of Science and Technology have joined forces to create a unique course of study - materials engineering. As part of this course, students will learn about modern methods of producing the latest generation of materials and will be trained in their practical use in electronics, photonics, the polymer industry or biotechnology.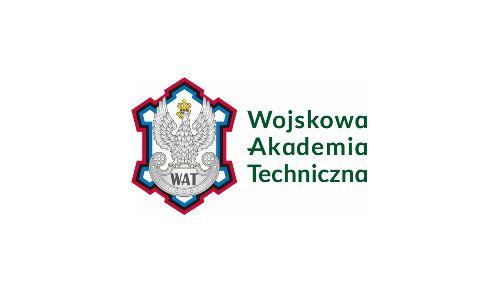 New degree at MUT
The Military University of Technology has launched recruitment for a course in Breakthrough Technologies, created through the cooperation of many of the university's organisational units. It will be a single civilian master's degree programme, teaching in seven specialisations. Among the specialisations on offer are optoelectronic technologies and photonic technologies.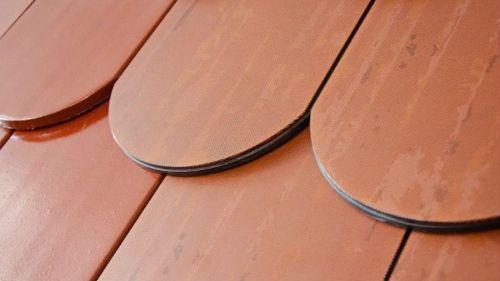 Protection of photovoltaic roofing solutions
ML System, a manufacturer of photovoltaic modules from Zaczernia near Rzeszów, has obtained European registration of industrial designs for the technical solutions used in its ceramic photovoltaic tile. Registration with the European Union Intellectual Property Office will protect the manufacturer's solutions for a period of 5 years. (photo: Ml. System)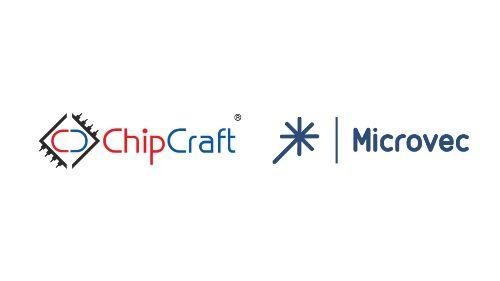 New PPTF members
Back in April, ChipCraft from Lublin - a designer of integrated circuits for individual applications - and Microvec from Pińczów - a manufacturer of solid-state lasers - joined the ranks of PPTF members. Both companies also became Founding Members of the Microelectronics, Electronics and Photonics Cluster.
Do you have something interesting to share?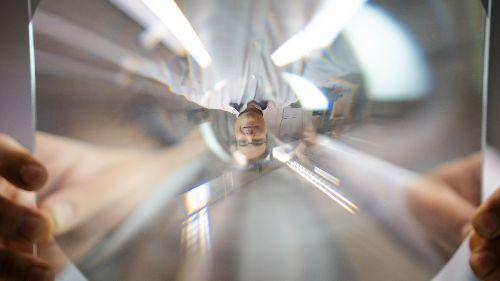 New quantum information carriers converter
Researchers from the University of Warsaw have developed a new technique that increases the speed of quantum information transfer by several tens of times. Using the concept of time lensing and the electro-optic effect, the researchers have achieved a 200-fold increase in the efficiency of converting quantum pulses of light. This innovative technique, based on the Fresnel lens concept, can accelerate quantum links by up to 50 times.
Imaging waveguide – tool for brain imaging
A team of Polish scientists has created a state-of-the-art system for accurately imaging the brains of living animals in motion. The innovative tool, called a flexible imaging waveguide, makes it possible to monitor neuronal activity, which could contribute to a better understanding of neurological processes such as the formation of memories or addictions.

PhotonHub Europe
PhotonHub Europe (PHE) is a Europe-wide support network for entrepreneurs who want to incorporate innovative photonic solutions into their products or processes. Supported by national PhotonHubs, the 36 top European technology centres offer information and training, business support, support in raising funding and a wide network of contacts - and above all the opportunity to experiment, test and develop technologies (including scaling up production). PhotonHub also comprehensively supports startups. However, the main part of its offer is high-end technology services, available at a very significant discount thanks to EU funding.
These services are available to all entities in the EU, with a special focus on SMEs. The PPTF is the Polish partner of PHE as the national photonics hub.

PhotonHub beneficiaries' testimonials
The value of the services provided by PhotonHub partners is best demonstrated by the feedback from companies that have already benefited from applying photonic technology to their specific needs. From wine barrel condition surveys to spray precision control, PET processing monitoring to integrated photonics design, testimonials from customers across Europe demonstrate the benefits of implementing photonic solutions in the economy. Seven videos describing the companies' completed support projects are available on YouTube and the PhotonHub website.
Do you know something worth sharing in the newsletter?
We are collecting information about optics and photonics community in Poland. The newsletters is created in close collaboration with the local community. If you want to share with us something interesting, newsworthy – please contact us by sending an mail to newsletter@candela.org.pl
The main organiser of the Newsletter is the Candela Foundation. Polish Technological Platform on Photonics is a partner of the initiative providing support and participates in editorial process.


Polish Technological Platform on Photonics

ul. Poznańska 129/133
05-850 Ożarów Mazowiecki
NIP: 1132964250
KRS: 0000719713
REGON: 369546598
Candela Foundation

ul. Grochowska 357/513
03-822 Warszawa
NIP: 1133028363
KRS: 0000885495
REGON:388293056


© 2023 • Candela Foundation • All rights reserved.