Subject: Polish Newsletter on Optics and Photonics – January 2023 – Candela Foundation & PPTF
Polish Newsletter on Optics i Photonics
edition#14 (January 2023)
Welcome to 2023! The new year kicked off with new products developed by Polish optic-photonic companies and awards for scientific achievements.
Enjoy your reading and let us know your feedback!
Candela Foundation
Polish Technological Platform on Photonics
Photonic Job Fair again in May at WUT
The Polish Technological Platform on Photonics and the Photonics Society of Poland will again organise the International Photonics Job Fair - on 12 May at the Warsaw University of Technology. More details to follow soon.
Krzysztof Pachucki laureate of the Prime Minister's Award
Krzysztof Pachucki from the University of Warsaw was awarded the Prime Minister's Prize for 'performing quantum-mechanical calculations of spectroscopic parameters for light molecules with unprecedented accuracy'. Congratulations!
photo. Magdalena Wiśniewska-Krasińska
Wednesday Photonics Seminar, Warszawa

8 FEBRUARY 2023
IOS'2023 Integrated Optics - Sensors, Sensing Structures and Methods, Szczyrk

27 FEBRUARY - 3 MARCH 2023
CRATER 2023 – Conference on Recent Advances in Translational Eye Research, Warszawa

7-8 SEPTEMBER 2023
Sales Application Engineer
nanoEMI
R&R Engineer –application laboratory
XTPL
Director of the Nanotechnology Center
Łukasiewicz-IMIF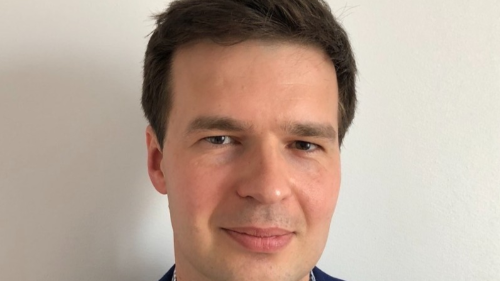 Wiktor Lewandowski with the Stefan Pieńkowski Award
Wiktor Lewandowski from the University of Warsaw was this year's winner of the Professor Stefan Pieńkowski Science Prize. His research concerns nanomaterials applicable, among other things, in the construction of liquid crystal displays. Congratulations!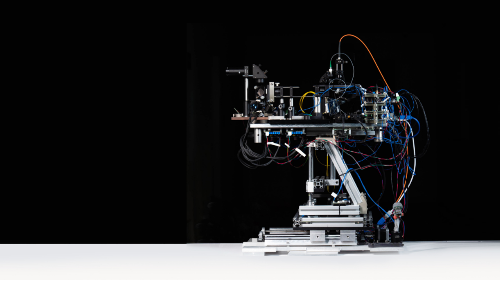 Non-invasive insight into the brain – through the eye
Toruń-based company Inoko Vision - firstly at the Deep Tech Summit in Warsaw and then at the European Innovation Council Summit in Brussels - presented NeuroFET: a new device currently under development to precisely measure eye movements for non-invasive diagnosis of brain conditions.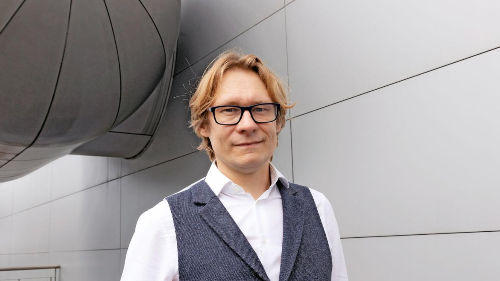 Path to quantum cryptography
How to apply quantum phenomena in cryptography, including in the creation of devices designed to ensure completely secure communication that is impossible to eavesdrop discreetly - Marcin Pawłowski of the International Centre for Theory of Quantum Technologis at the University of Gdańsk talks about his research in an interview with Polityka magazine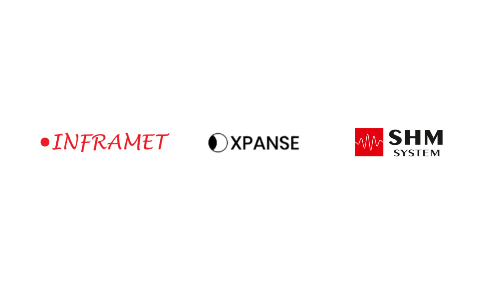 New PPTF members: Inframet, SHM System i Xpanse
At the break of the year, three new members joined the PPTF: Inframet - Masovian manufacturer of equipment for testing optoelectronic systems, SHM System - manufacturer of structural health monitoring systems based near Kraków, and Xpanse – Lublin-based designer and developer of technologies for space applications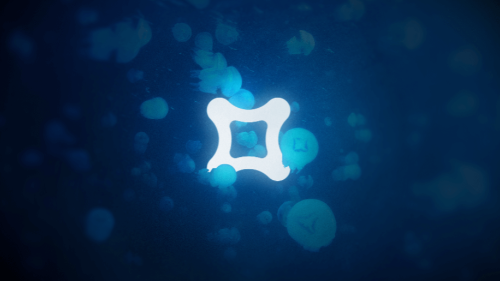 Noctiluca signed an implementation agreement
A Toruń-based manufacturer of emitters for displays has signed a contract to implement its emitters in the products of a Taiwanese OLED lighting manufacturer. The priority area of application will be monochrome displays (light sources) produced using PVD technology.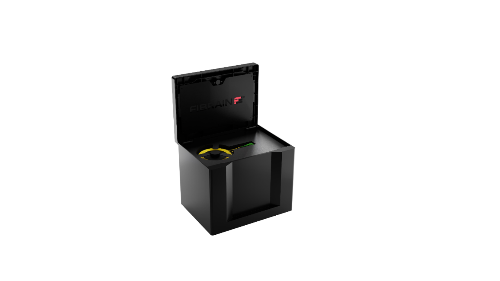 OPT CS - Optical circuit simulator
FIBRAIN has launched an optical circuit simulator that can be used for the design and testing of optical transmission systems and for educational purposes. The device is easy to carry and two housing variants allow it to be used in different configurations.
Do you have something interesting to share?
Share it with us!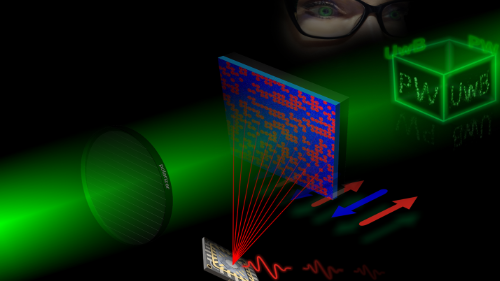 New way of recording holographic images
A new method for recording 3D holographic images has been developed jointly by researchers from the Faculty of Physics of the Warsaw University of Technology and the University of Bialystok. The method is based on the use of an optomagnetic medium with a memory effect and sequential algorithms devoid of classical matrix calculations. Thanks to the research results obtained, it will be possible to overcome the barrier of resolution and speed of computing and displaying holographic images.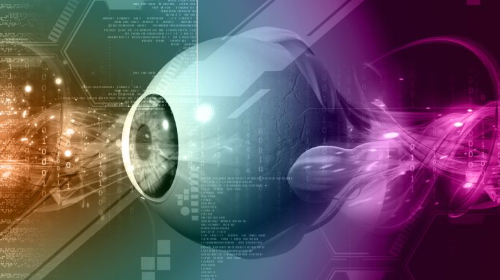 Retina and choroid without secrets
Modern imaging of ocular tissues would not be possible without OCT. However, it is not a perfect technique - it has its limitations. Researchers at the International Centre for Eye Research (ICTER) have found a way to eliminate some of those limitation. They have developed Spatio-Temporal Optical Coherence Tomography (STOC-T). The team's latest research results confirms that with this method, the retina and choroid can be viewed with high resolution at arbitrary depths.

PhotonHub Europe
PhotonHub Europe (PHE) is a pan-European support network for entrepreneurs interested in developing and upgrading their businesses with photonics technologies. The 36 best European technology centers, supported by national photonics hubs, offer: knowledge and training, business and investment coaching, wide network of contacts – but first of all the possibility to experiment, test and develop technologies (up to TRL8).

Those services are available to all EU entities, with a special focus on SMEs. PPTF is PHE's Polish partner as a national photonics hub.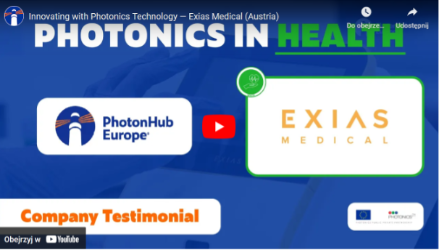 PhotonHub for medical devices industry
A new video in the Company Testimonial series features Exial Medical, an Austrian manufacturer of in-vitro diagnostic devices. Working with a PhotonHub partner, the company is introducing photonic measurement technology in its devices, to increase the speed and accuracy of measurements, especially for blood gas and glucose readings.
Do you know something worth sharing in the newsletter?
We are collecting information about optics and photonics community in Poland. The newsletters is created in close collaboration with the local community. If you want to share with us something interesting, newsworthy – please contact us by sending an mail to newsletter@candela.org.pl
The Newsletter is organized by Candela Foundation. Polish Technological Platform on Photonics is a partner of the initiative providing support and participates in editorial process.

Polish Technological Platform on Photonics

ul. Poznańska 129/133
05-850 Ożarów Mazowiecki
NIP: 1132964250
KRS: 0000719713
REGON: 369546598
Candela Foundation

ul. Grochowska 357/513
03-822 Warszawa
NIP: 1133028363
KRS: 0000885495
REGON:388293056