Subject: Polish Newsletter on Optics and Photonics – December 2022 – Candela Foundation & PPTF
Polish Newsletter on Optics and Photonics
edition #13 (December 2022)
We present you the thirteenth edition of PNOP and the last one in this year. We would like to thank you for contributing to this news channel by sharing your news and for extending the reach of our newsletter by sharing information about it with new readers.
Enjoy your reading and let us know your feedback!
Candela Foundation
Polish Technological Platform on Photonics
Piotr Wcisło awarded ERC Starting Grant
Piotr Wcisło studies the simplest atomic and molecular systems, whose structure can be calculated from the fundamental laws of quantum theory, and measures their properties extremely accurately using state-of-the-art laser techniques. The ERC awarded his project, whose main goal is to study the structure of the hydrogen molecule at an unprecedented level of accuracy. Photo: A. Romanski/UMK.
Lasers and eyes? Outreach with Candela Foundation
Candela Foundation, in collaboration with the Science. I like it Foundation is preparing a series of outreach films about optics, photonics and their applications. The first of these, on the use of light in the examination of the eye, is now available. We invite you to watch and share!
Representatives of photonics community awarded by digital edition of Rzeczpospolita daily
Among those honoured by Rzeczpospolita Cyfrowa "for their special contribution to the Polish digital transformation and implementation of new technologies" was a strong representation of Polish photonics: Robert Stachurski, Glucoactive; Olga Malinkiewicz, Saule Technologies; Mariusz Bosacki, Noctiluca; Magdalena Stobińska, University of Warsaw. Congratulations!
IOS'2023 Integrated Optics - Sensors, Sensing Structures and Methods, Szczyrk

27 FEBRUARY- 3 MARCH 2023
Semiconductor Wafer Process Engineer
VIGO Photonics
Laser applications engineer
Solaris Lasers
Optyk - inżynier
Międzynarodowe Centrum Badań Oka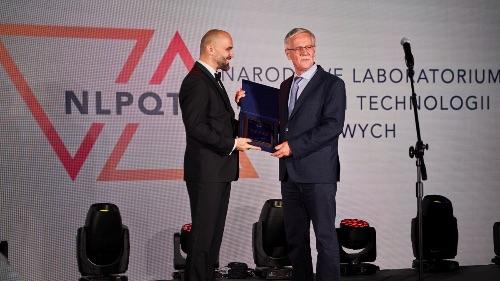 NLPQT with Symbol 2022 award
The NLPQT project has been awarded the Symbol 2022 award, which is given to companies, enterprises, universities and institutions that are characterised by the development of cutting-edge technologies, top quality, innovation, effective management, business support and the synergy of science and business. Congratulations!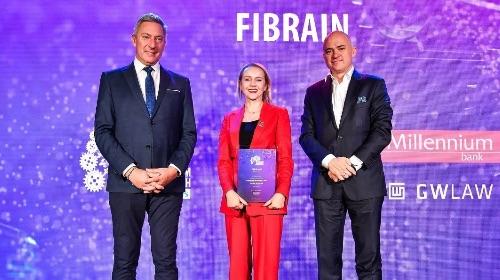 Fibrain among the most valuable family run companies
A Podkarpackie-based manufacturer of optical fibres, cables and fibre-optic accessories has been included in the list of the most valuable Polish family companies, compiled by Forbes magazine in cooperation with Dun & Bradstreet Poland - congratulations!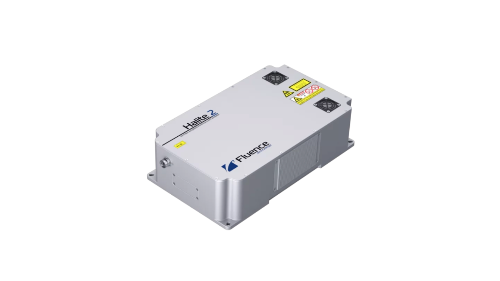 Halite 2 with even shorter pulses
At Photonex, Warsaw-based Fluence Technology presented its Halite 2 femtosecond fibre laser with a new option for pulses shorter than 100 fs.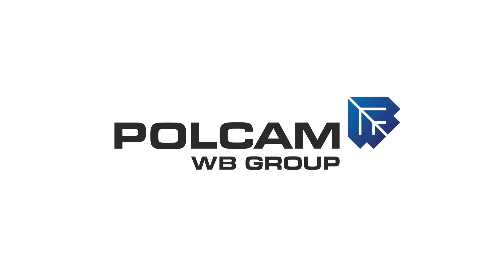 New PPTF member: PolCam Systems
In December, PolCam Systems, part of the WB Group, joined the ranks of PPTF members. PolCam is a manufacturer of video recorders and traffic control systems operating for more than 20 years, with a recognisable position on the domestic and European market.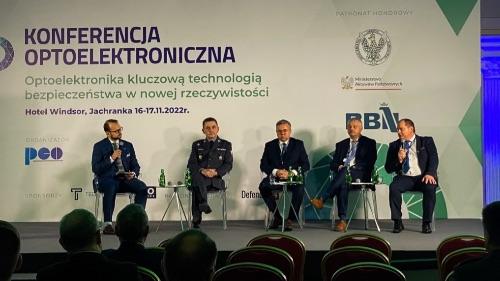 7th Optoelectronics Conferenc
On 16-17 November, traditionally in Jachranka, another edition of the annual meeting of all stakeholders of domestic optoelectronics solutions for security and defence purposes was held. The conference was organised by PCO SA, while the co-organisers were Military University of Technology, Warsaw University of Technology and PPTF.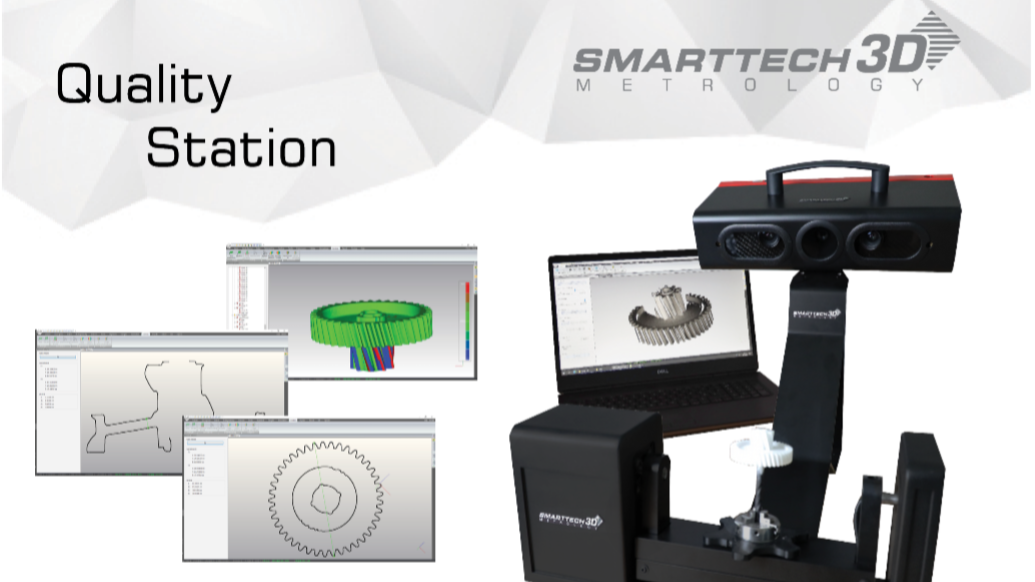 Quality Station for optical quality control
A new product by Smarttech3D made its debut at Formnext 2022: a quality inspection system for geometrically complex objects. The device combines an optical 3D scanner with a tilt-and-rotate table and is equipped with dedicated software to fully automate the inspection process without the need for operator intervention.
Do you have something interesting to share?
Share it with us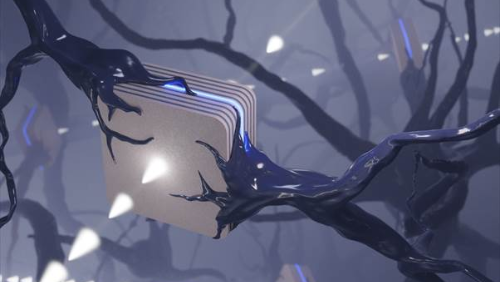 Artificial polariton neuron
Researchers from the University of Warsaw and the Polish Academy of Sciences have used photons to create a pulsating neuron, the basic element of a future photonic neural network processor. So-called neuromorphic systems, i.e. systems that mimic the biological brain in operation, are the future of artificial intelligence, as they allow for much faster and more efficient processing of information.
Photo: M. Król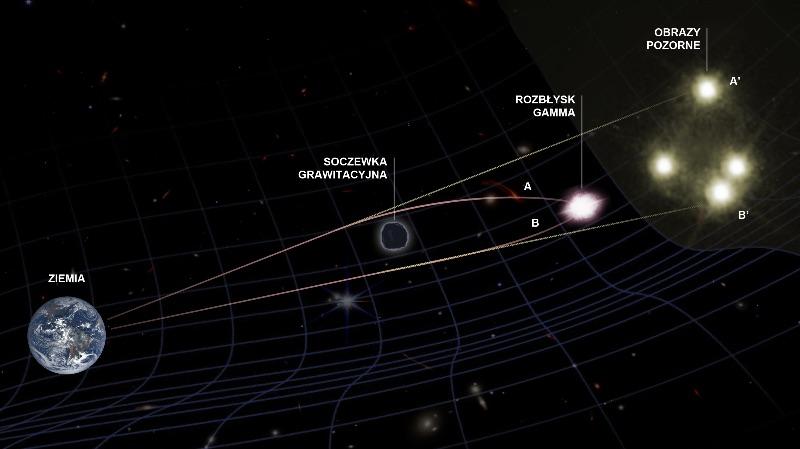 Photon racing under the magnifying glass of gravity
Photons traverse the Universe at a constant speed. But are they always all at the same speed? To test whether the potential effects of quantum gravity affect the speeds of photons at very high energies, a Polish-Chinese team of scientists harnessed two spectacular cosmic phenomena: gravitational lensing and gamma-ray bursts.
Photo: NBCJ

PhotonHub Europe
PhotonHub Europe (PHE) is a pan-European support network for entrepreneurs interested in developing and upgrading their businesses with photonics technologies. The 36 best European technology centers, supported by national photonics hubs, offer: knowledge and training, business and investment coaching, wide network of contacts – but first of all the possibility to experiment, test and develop technologies (up to TRL8).

Those services are available to all EU entities, with a special focus on SMEs. PPTF is PHE's Polish partner as a national photonics hub.

Warsaw University of Technology on photonic innovation - general and specialised
Part of PhotonHub's offering are 2.5-hour online courses: introducing photonic technologies in general or discussing selected areas in more detail. At the turn of the year, two courses will be led by experts from the Warsaw University of Technology: 20 December - Introductory Course in Photonics Innovation, and 19 January - Quantitative Phase Imaging at Cellular Level.
Do you know something worth sharing in the newsletter?
We are collecting information about optics and photonics community in Poland. The newsletters is created in close collaboration with the local community. If you want to share with us something interesting, newsworthy – please contact us by sending an mail to newsletter@candela.org.pl
The Newsletter is organized by Candela Foundation. Polish Technological Platform on Photonics is a partner of the initiative providing support and participates in editorial process.

Polish Technological Platform on Photonics

ul. Poznańska 129/133
05-850 Ożarów Mazowiecki
NIP: 1132964250
KRS: 0000719713
REGON: 369546598
Candela Foundation

ul. Grochowska 357/513
03-822 Warszawa
NIP: 1133028363
KRS: 0000885495
REGON:388293056


© 2022 • Candela Foundation • All rights reserved.