Subject: ADFF NEWSLETTER 03_07_2012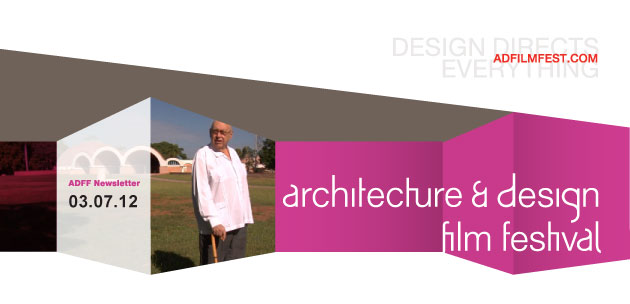 Dear Friend,
Alysa Nahmias and Benjamin Murray (below in Cuba) are the co-directors of the opening night film Unfinished Spaces ( April 12 @ 8:00 and April 15 @7:00 ).
Alysa and Benjamin participated in the ADFF New York Film Festival and will be having their Chicago premiere at the Architecture and Design Film Festival. "We're really excited to be part of the ADFF film fest," says Alysa. "Our screenings at ADFF-NY were sold out, the discussions were incredible and it was wonderful to hear how the audience reacted to this film. It's fantastic to be a part of it, and its an honor to have Unfinished Spaces be this years opening night film "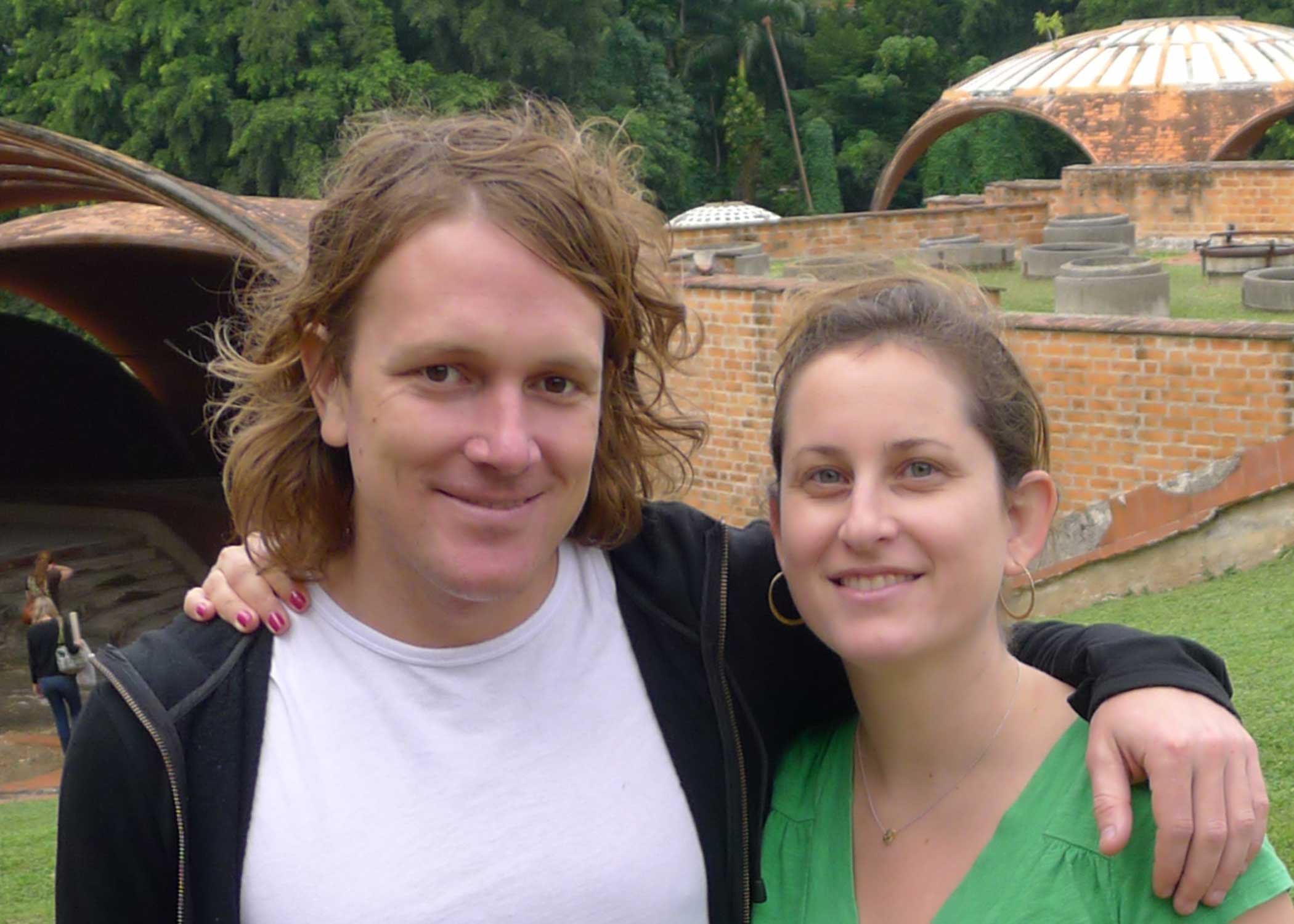 UNFINISHED SPACES: The Chicago 2012 Festival Opening Night Film
Written By Kristen Kellogg
Alysa Nahmias and Benjamin Murray never dreamt that their meeting at an Art Theory class in college would prove so fortuitous and that they would go on to produce a film together – a film that received a standing ovation when it premiered in Los Angeles to a sold-out screening at the Regal Theatre!
During a trip to Cuba studying architecture in 2001, Alysa heard about Castro's dream of creating the world's most beautiful arts schools – Cuba's National Arts Schools - and the subsequent fate of those schools. She was introduced to Roberto Gottardi. "Roberto took me on a tour of the campus and told me the stories and showed me old photographs. I was really taken, not only by the architecture, but also by the story and by his personality. I asked him on the spot 'Why hasn't someone made a film about this?', because it's so cinematic in terms of the visuals and the narrative and he said 'Well why don't you do it?'"
She returned to New York and told Benjamin about her experience and the concept of creating a film. "It was just an idea. A feel. And he totally got it," says Alysa. "So we started working from that moment." And after ten years of total immersion in architecture and Cuban cultural and political history; ten years of filming on long hot summer days in Havana, the story of Unfinished Spaces came into being.
Alysa and Benjamin's first feature film, Unfinished Spaces, is an exciting tale that intertwines history and humanity, but most of all, it's the fascinating story of the journey that three architects, Roberto Gottardi, Ricardo Porro, Vitorro Garratti, took together to create these visual masterpieces throughout a Cuban Revolution.
Alysa, an architect/filmmaker, and Benjamin, a filmmaker, used their complimentary skill sets to produce a truly captivating film. With a spirit of adventure, the two set out with open minds and a shared vision. "Instead of going through the standard channels for film production in Cuba, for instance, we really just went down and filmed and asked questions later, and I think that spirit was recognized by people in power and so they actually opened up in ways that I think were unusual in gaining access to the sites and gaining access to the archival footage," says Benjamin. The two actually, by chance at a party in Cuba, befriended Fidel Casto's personal filmmaker of the last 25 years resulting in access to historical footage. "Just through that friendship, we were able to get access. He had his assistants go through archives and pull any footage that he had of Castro talking about the schools," says Benjamin. "He also generously gave us outtakes from some of his other films-some color imagery of the early days of the revolution." Many people helped us and their only return was the gratification of having contributed to the documentation of a piece of history.
An original goal of theirs to show the film in Cuba at the Havana Film Festival was achieved in December. "The reaction of the audiences in Havana was emotional and physical. People understood how the schools are a metaphor for the revolution, but many of the audience members also took it as a metaphor for their lives," Benjamin says of their December Havana premier. Alysa and Benjamin have not only produced an eye-opening film, but one that is becoming a very relevant cultural artifact for Cuba. Since their Havana premiere, the film has sparked recent discussions of future funding to the restore and complete the Art Schools.

WATCH THE TRAILER OF UNFINISHED SPACES