Subject: Wilbur News for May 2018
View this email online if it doesn't display correctly
C A R E T A K E R ' S L E T T E R
Dear Friends,
I had the good fortune of growing up at Wilbur Hot Springs. My folks, who founded the contemporary hot springs we all know and love, brought me home to the Red House at Wilbur from the Woodland hospital where my mother delivered me, in January 1975. They'd been open for business for 2 years. There was one phone at the front desk to take reservations. No electricity. We boiled the drinking water. And the only light at night was by the magic of kerosene lantern. Guests brought their own food then too, and they also carried out their own garbage! It was a rustic retreat, to say the least. But it was a sanctuary from the hum and bustle of the rest of the world, much as it is now. I spent years as a young child being bathed in the healing waters of Wilbur, playing with the farm animals we used to have and walking the hills of the countryside. Wilbur was home.
Above: Dr. Richard Miller holding baby Sarana in the baths. 1975.
As a young woman, I lived and worked at Wilbur, where I learned the complexities of running a business 5 miles off the highway up a dirt road, on a delicate natural ecosystem. By then we had our own solar power and the beginnings of a new platform for communication called the "internet." Times were changing.
I discovered yoga around the same time and began to study with teachers at Esalen and in the Bay Area. The contemplative space of Wilbur in which I was so familiar helped ground me in this new field of study. After years of apprenticeship, I began teaching yoga retreats at Wilbur, where the beauty of the natural environment combined with the therapeutic quality of the mineral waters provided a special place for students of yoga to deepen their practice.
Above: Kathleen de Wilbur with daughter Sarana, near the bathhouse, 1978.
Like many couples, I met my partner at Wilbur. Aaron and I (pictured at right) courted each other in and around the hills and trees by Sulfur Creek and we were married in the fall of 2016 amidst the black walnut grove in the nature preserve.

Wilbur has been home for my whole life. And it's a point of pride to me and my family that so many of you have called Wilbur your home, whether you just found Wilbur this year or you've been bathing in the waters here since the 1970's. Wilbur is home for us all.
Today, the spring flowers are beginning to bloom and the oak trees are leafing out. The redbud is showing its ephemeral glory.
When we see each other next, we'll all say, welcome home.
-Sarana Miller


––––

Monday - Thursday

20% Discount

for Overnight Stays
2018 Wilbur offer- 20% off for overnight stays Monday - Thursday
*not applicable during holiday periods
May 11-13 with Chef Marion Cascio


Guest Chef Weekend in May is fully booked, but we currently have still a few spots available for upcoming

April

Guest Chef Weekend April 20-22 - call soonest to secure a reservation 530-473-2306




Guest Chef Weekend includes the following delicious and healthy meals served Wilbur buffet style: Friday dinner, Saturday continental breakfast, brunch and dinner, and Sunday continental breakfast and brunch.




Future 2018 Wilbur Guest Chef Weekends



Sept 14-16
Oct 19-21
Nov 21-23 Thanksgiving Celebrations
Dec 30- Jan 1 New Year's Feast
Call to make your reservation (530) 473-2306
May 4 - 6 • June 8 - 10
Sept 21 - 23 • Oct 5 - 7




Join Sarana in 2018 for a weekend of breathing, chanting, asana and soaking in the healing mineral waters of Wilbur. Strengthen your practice while relaxing and rejuvenating your body and mind.


You'll step back from your daily routines and retreat to this sacred land, home to healing waters that have been used for renewal for centuries.

The popular SaranaYoga retreats at Wilbur always fill up fast. Please click below for additional details, and/or to make your reservation.





Plan Your 2018 Retreat Here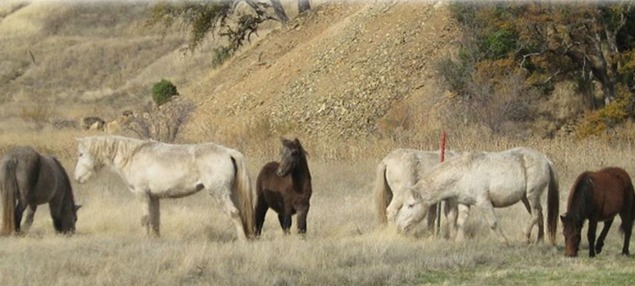 The Robinson Creek Ponies



While visiting Wilbur Hot Springs, you may be surprised to come across some ponies! These ponies are part of a larger herd of feral ponies living in the hills west of Ukiah in Mendocino County. They were originally brought to the area by psychiatrist Waldo Cook as a surprise gift for his family in the mid 1960's.

The original herd consisted of 10 pregnant Shetland ponies. That number grew when Waldo purchased a Welsh stallion. Within 10 years, Waldo sold most of the ponies at auction. Some managed to either escape or were deliberately set free. The herd thrived in the wild and evolved to become hardy ponies known locally as the Robinson Creek Ponies.

As their population grew, Ukiah residents developed mixed feelings about them. Some would like to see their numbers reduced and controlled. Others however find them endearing and even helpful in keeping the grass down and reducing the fire hazard in the rugged hills. There are even reports of residents capturing and training these gentle-natured ponies.

Occasionally the ponies wander out of their natural habitat and become a hazard along the highway. When herding them back up into the hills doesn't work, horse rescue organizations are called upon to relocate them. This is what happened in early 2017 when a wayward band of ponies needed a new place to call home. Richard and Jolee Miller generously offered safe sanctuary for them at Wilbur Hot Springs.

Although appearing to be quite tame, the ponies here are wild and unhandled. Just like the Mustangs in the West and the Chincoteague Ponies in the East, the Robinson Creek Ponies are well equipped to live in the wild. This herd will not grow larger as the stallions were castrated prior to release but that is the only attention they received from humans. They live wild just like all the other wild animals here at Wilbur Hot Springs. Mother Nature can be kind or cruel but please know the ponies are happiest fending for themselves and living free as they have done for over 50 years.

As told by Angie Herman from S.A.F.E.R. Sonoma Action For Equine Rescue
––––

Dates for upcoming Wilbur events, workshops, specialized practitioners, and closures
are noted on our Wilbur
event calendar
on our website.
Ginamaria Trello is a trained and experienced Registered Yoga Teacher and Massage Therapist. Gina studied Hatha Yoga at the Hari-Om School in Costa Rica and Sezzadio in Italy. In Gina's class you may expect a slow Vinyasa flow with focus on Pranayama and the Chakras. For continued bliss, schedule a deep healing massage with Gina after your morning yoga practice - reservations in advance are recommended at 530-473-2306.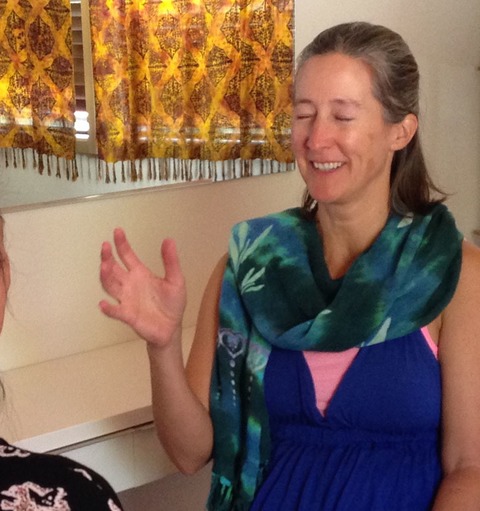 How to Open Your Natural Spiritual Abilities with Julia Harrell

Tuesday May 8 complimentary workshop for overnight guests, May 9 & 10 clairvoyant readings
Tuesday May 29 complimentary workshop for overnight guests, May 30 & 31 clairvoyant readings
Are you ready to take your Wilbur healing journey to the next level? How about a spiritual reading/healing during your next visit?
How many of us come to Wilbur to rest, rejuvenate and get still to find our answers for a burning question in our lives or to look at our next step in healing on many levels? For over 20 years I have been coming to Wilbur for its extraordinary waters and healing benefits. I have found that it is an ideal space to offer what I love to do most which is spiritual guidance through readings and healings, but many may not be aware of the benefits of this style of reading which is also quite healing.
Have you ever come to Wilbur with the following questions or thoughts?
I need a healing on my body condition and/or emotional state.
What should I do about this job?
Why am I so sensitive!
What should I do about this relationship?
Why do I keep having this recurring obstacle in my life?
Why am I not able to manifest my dream job/relationship/money etc?
What is my next step on my spiritual path?
These are all fantastic questions to look at in a reading space. Many times in healing the body, mental or emotional states, even when all the correct medicine and procedures are being implemented, the patient still does not fully heal. This can be due to a limiting 'picture' or misbelief stored in their body that blocks the healing. In a reading we get to look at who each of you are on a level as the vast Spirit that you are and where there are limiting pictures that can be released in order to be more fully You and heal yourself. Also it is important to look if there are any blocks to receiving the abundance you seek or to having your healing.
While I would never tell someone what choice to make in a relationship or a career, I will read the energies of pros and cons and where there are blocks. Then we look at what is the true nature of the individual, your natural strengths and what type situations you would thrive and have much to add to the job or relationship.
Sessions are approximately 60 minutes, including a hands-on healing if you wish, and are recorded for your review later. Pricing per session is $135, for reservations please contact Wilbur at 530-473-2306. For additional information on Julia,
www.JuliaHarrell.com
.
World Bathing Day



Wilbur Hot Springs is supporting this petition to the UN to declare JUNE 22 - World Bathing Day - we encourage everyone to partake by signing at http://www.bathetheworld.org
Please share this link with all your friends - we hope to celebrate WORLD BATHING DAY on June 22, 2018 with you!
3375 Wilbur Springs Road, Wilbur Springs, CA 95987-9709 - 530-473-2306
Photos by Trinette Reed, Meg Solegui, and Shundo David Haye