Subject: #SoulBlast - Special Invitation and Opportunity for Small and Small Diverse Businesses – Job Order Contracting, March 18th
Share a lil' Soul with
your Social Networks!
#SoulBlast - Special Invitation and Opportunity for Small and Small Diverse Businesses – Job Order Contracting, March 18th

Forward to Friends Past Soul Blasts View Online
Special Invitation and Opportunity for
Small and Small Diverse Businesses
– Job Order Contracting (JOC)
Multi-Regional Networking Fairs!
Meet the Prime Contractors!

Monday, March 18, 2019
10:00 AM – 1:00 PM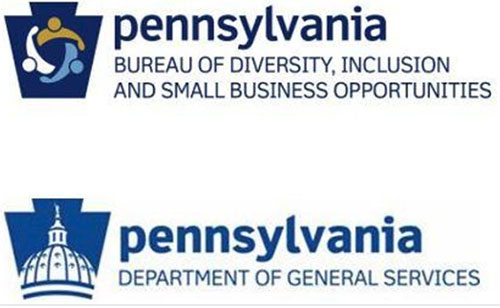 A one-on-one networking opportunity for prime contractors and Small Diverse Businesses/Small Businesses relating to DGS's JOC Program


About this Event
The $50 – $70 million Job Order Contracting (JOC) Program is a procurement method that Commonwealth of Pennsylvania Agencies uses to complete small construction projects with a total value of $10,000 to $300,000. This fair will afford Small (SB) and Small Diverse (SDB) Businesses an opportunity to meet one-on-one directly with JOC Prime Contractors and the Commonwealth. Prime Contractors in attendance will cover the following disciplines:


.1 General Construction

.2 HVAC

.3 Plumbing

.4 Electrical

Opportunities exist in Professional Design Services; Construction Subcontracting, and Construction Goods and Materials. The upcoming JOC Networking Fairs will be held in March 2019 in the Northern and Southern Regions of the Commonwealth of Pennsylvania covering six counties as noted below.


Please visit the following link for more information on JOC:
https://www.dgs.pa.gov/Businesses/Design-and-Construction/Pages/Job-Order-Contracting.aspx#.V-541LHD99A
For questions, please email RA-GSBDISBOConst@pa.gov
or contact 717-783-3119. Thank you.


All Small and Small Diverse Businesses that are interested in attending must register!



A Soul Blast from TheSoulPitt.com goes out to thousands and those that they pass it on to!
All Soul Blasts are also posted on ALL of Soul Pitt's social media sites at no additional charge.
To get a blast call 412.407.SOUL or email adsales@thesoulpitt.com

GET SOULcial with SOUL PITT!