Subject: #SoulBlast - Home Visitor Position at Family Foundations Early Head Start
Share a lil' Soul with
your Social Networks!
#SoulBlast - Home Visitor Position at Family Foundations Early Head Start

Forward to Friends Past Soul Blasts View Online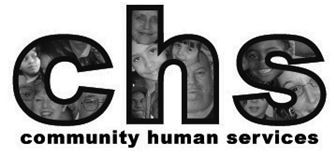 Position Opening
Early Head Start Home Visitor
Full Time
Reports to: Program Coordinator
Hours: Full-Time Weekdays,
includes some flexible weekend and evening hours
FLSA: Non-exempt
Hourly Wage: $15.74
Position Summary:
Family Foundations Early Head Start (FF) within Community Human Services (CHS) is looking for a Home Visitor (HV) to build relationships with children and families in low-income neighborhoods within the city of Pittsburgh. The HV assesses and promotes optimal child development in children from infancy to 3 years of age. The HV provides opportunities for families to make informed decisions and create their own family goals while implementing program philosophies to assist families in reaching those goals. The HV will be responsible for the implementation of the IFPA and creating developmentally and age appropriate activities to model for the family that will promote positive outcomes for EHS enrolled infants and toddlers. Full time employment benefits include: Health, Dental, Vision, Generous PTO and Holidays. Life insurance/STD/LTD, and 401(k).

Responsibilities and Duties:
Visit families in their homes and establish working relationships

Collaborate with site team to design and implement strategies to support compliance with EHS performance standards

Promote optimal development of enrolled children across the five child development domains

Plan and implement purposeful and meaningful home visits weekly and group socialization experiences based on individual child curriculum plan

Complete child development assessment every 4-6 months, and develop appropriate goals with family

Lead infant/toddler and parents in group socializations

Facilitate access to other agencies and services within the community

Minimum qualifications:
Associate Degree in child development or related field with 3-5 years home visiting experience

Experience with residents in low-income neighborhoods and families with young children

Must possess ability to express sensitivity and respect to families while maintaining personal boundaries

Ability to set priorities and manage multiple job responsibilities efficiently and effectively

Ability to communicate effectively both orally and in writing

Ability to work both independently and collaboratively

Ability to work flexible hours including evenings and weekends

Valid PA driver's license and reliable transportation

Agency approval of Act 33 and 34 Criminal Clearance, FBI and Megan's Law reports


Send resume and cover letter to:
dmiller@ffehs.org
CHS is an Equal opportunity Employer

A Soul Blast from TheSoulPitt.com goes out to thousands and those that they pass it on to!
All Soul Blasts are also posted on ALL of Soul Pitt's social media sites at no additional charge.
To get a blast call 412.407.SOUL or email adsales@thesoulpitt.com

GET SOULcial with SOUL PITT!