Subject: #SoulBlast - PLIES performing LIVE at XTAZA on May 19th
Share a lil' Soul with
your Social Networks!
#SoulBlast - PLIES performing LIVE at XTAZA on May 19th

Forward to Friends Past Soul Blasts View Online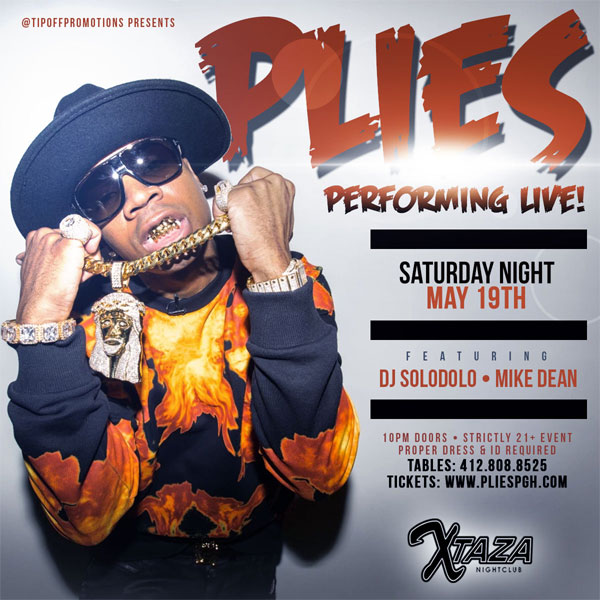 On Saturday, May 19th, PLIES is going to
Rock the 'burgh, as he performs all of his hits.

Click Here for the Video Commercial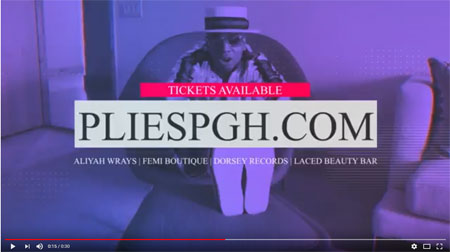 Tickets are available at
Dorsey's, Aliya Wrays,
Dave's Barbershop and FEMI-Monroeville.

Tickets are also available online at
PLiesPGH.com

For VIP and Tables call 412.808.8525


A Soul Blast from TheSoulPitt.com goes out to thousands and those that they pass it on to!
All Soul Blasts are also posted on ALL of Soul Pitt's social media sites at no additional charge.
To get a blast call 412.407.SOUL or email adsales@thesoulpitt.com

GET SOULcial with SOUL PITT!