Subject: #SoulBlast - PBMF 30th Annual Robert L. Vann Media Awards May 3 | Theme: Beyond Borders
Share a lil' Soul with
your Social Networks!
#SoulBlast - PBMF 30th Annual Robert L. Vann Media Awards May 3 | Theme: Beyond Borders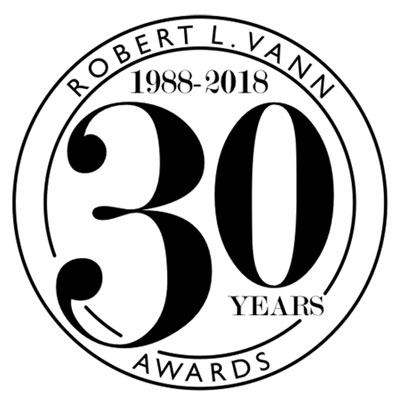 30th annual Robert L. Vann
Media Awards Dinner

Thursday, May 3, 2018 at 6 p.m.
@ The O'Hara Student Center Ballroom

Theme: "Beyond Borders"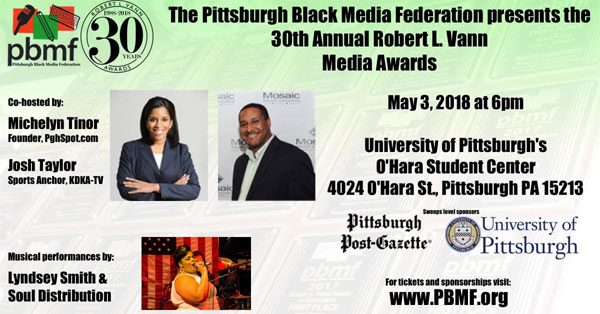 The Pittsburgh Black Media Federation's 30th annual Robert L. Vann Media Awards Dinner will honor excellence in journalism coverage of African-American and African diaspora communities, individuals and issues in Western Pennsylvania.
Join PBMF for a fantastic evening, at which the Pittsburgh area's leading and upcoming media professionals will gather to recognize the true essence of journalism.
The theme of the evening, "Beyond Borders," will recognize the black press and coverage of Africana people through the lens of the African diaspora. Now more than ever, it is incumbent to note journalism that goes beyond the surface — and biased rhetoric — in telling stories of the human condition across the globe.



AWARDS DINNER TICKETS
Tickets for the Vann awards dinner may be purchased until April 25.
No tickets will be sold at the door.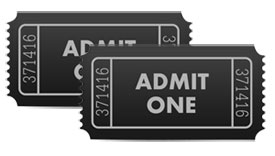 Tickets are $20 each for students,
$35 each for PBMF members
and $50 each for nonmembers.

Click here to purchase tickets online


Please direct any questions to
Vann Committee Director Ervin Dyer at
edyer@pitt.edu or 412-624-4796.




@ The O'Hara Student Center Ballroom
at the University of Pittsburgh,
2nd floor, 4024 O'Hara Street
Pittsburgh PA 15213 (Oakland)

A Soul Blast from TheSoulPitt.com goes out to thousands and those that they pass it on to!
All Soul Blasts are also posted on ALL of Soul Pitt's social media sites at no additional charge.
To get a blast call 412.407.SOUL or email adsales@thesoulpitt.com
GET SOULcial with SOUL PITT!