Subject: #SoulBlast - THIS MONDAY! Festival of Praise Tour Presents TEXTURE of a MAN at AWC
Share a lil' Soul with
your Social Networks!
#SoulBlast - THIS MONDAY! Festival of Praise Tour Presents TEXTURE of a MAN at AWC

Forward to Friends Past Soul Blasts View Online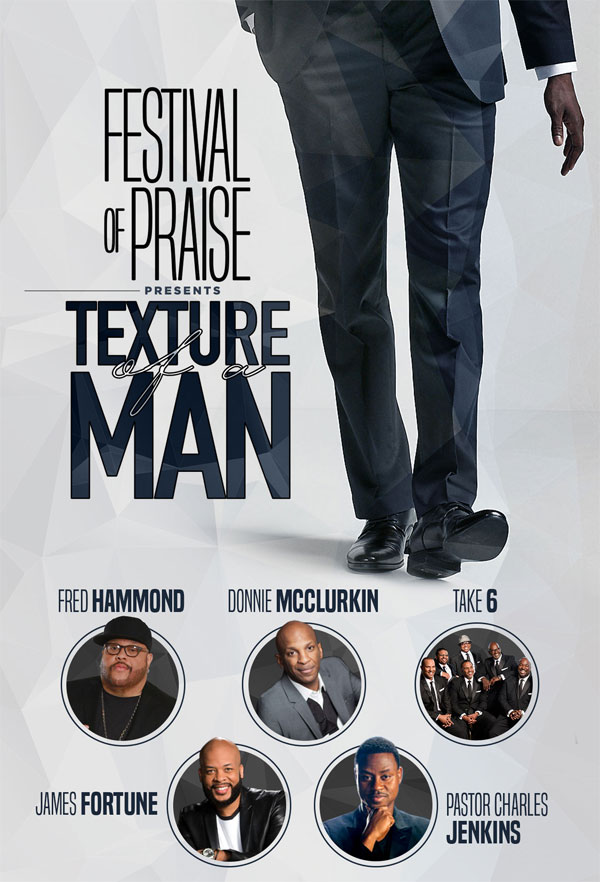 Festival of Praise Tour Presents
TEXTURE of a MAN
Monday, April 16 @ 7:00 pm


The Festival of Praise Tour is bigger and better than ever! The fantastic tour features Multiple Grammy, Stellar, BET Award Winning Artists Fred Hammond, Take 6, Donnie McClurkin, James Fortune and Pastor Charles Jenkins.
@ August Wilson Center
for African American Culture
980 Liberty Ave, Pittsburgh, PA 15222


A Soul Blast from TheSoulPitt.com goes out to thousands and those that they pass it on to!
All Soul Blasts are also posted on ALL of Soul Pitt's social media sites at no additional charge.
To get a blast call 412.407.SOUL or email adsales@thesoulpitt.com
GET SOULcial with SOUL PITT!