Subject: #SoulBlast - Need a Car to Get to Work? Learn About the Ways to Work Loan Program
Share a lil' Soul with
your Social Networks!
#SoulBlast - Need a Car to Get to Work? Learn About the Ways to Work Loan Program

Forward to Friends Past Soul Blasts View Online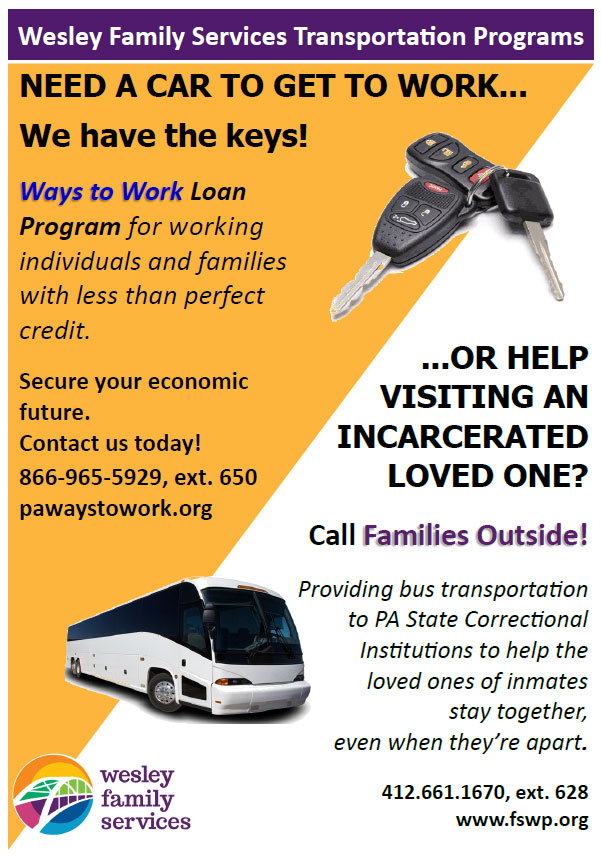 Ways To Work Transportation Loan Program

Providing car loans for working individuals and families that combines low-interest car loans with financial wellness, budget consulting, and support.


412.661.1670, ext. 628
www.fswp.org

A Soul Blast from TheSoulPitt.com goes out to thousands and those that they pass it on to!
All Soul Blasts are also posted on ALL of Soul Pitt's social media sites at no additional charge.
To get a blast call 412.407.SOUL or email adsales@thesoulpitt.com

GET SOULcial with SOUL PITT!