Subject: #SoulBlast - NEW! Tuesdays with Valarie J. Cofield, CEO of Eastern MSDC | Meet in Pittsburgh on July 24th
Share a lil' Soul with
your Social Networks!
#SoulBlast - NEW! Tuesdays with Valarie J. Cofield, CEO of Eastern MSDC | Meet in Pittsburgh on July 24th

Forward to Friends Past Soul Blasts View Online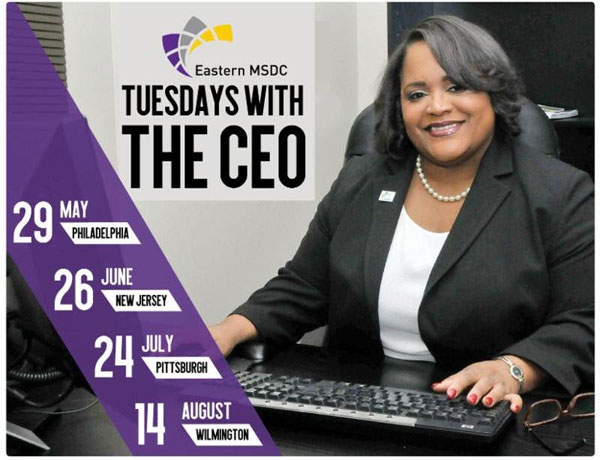 An Open Invitation for Coffee and Conversation
Join President and CEO, Valarie J. Cofield, for coffee and conversation. This is the perfect time to share your business successes and pain points; explore how EMSDC can better serve your needs; offer programming ideas that can give businesses a boost; or just simply share what's on your mind.
Visit between 8:30 am – 10:00 am.

A Soul Blast from TheSoulPitt.com goes out to thousands and those that they pass it on to!
All Soul Blasts are also posted on ALL of Soul Pitt's social media sites at no additional charge.
To get a blast call 412.407.SOUL or email adsales@thesoulpitt.com

GET SOULcial with SOUL PITT!