Subject: #SoulBlast - Children of the Movement - A Conversation with Prof. Ilyasah Shabazz | Feb 6
Forward to Friends Past Soul Blasts View Online

#SoulBlast - Children of the Movement - A Conversation with Prof. Ilyasah Shabazz | Feb 6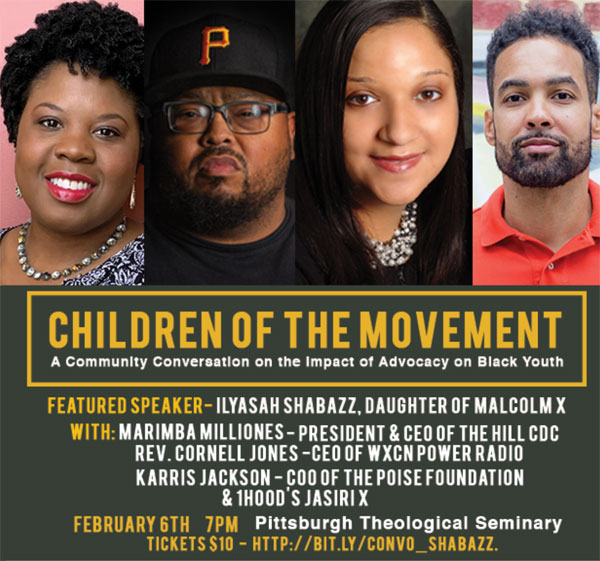 For years, Black Families have been on the frontlines when it comes to advocating for freedom, Civil Rights, and criminal justice reform – but how does that impact our children? Join 1Hood Media and POISE Foundation for a community conversation on the impact of Advocacy on Black Youth, with special guest,
Professor Ilyasah Shabazz,
daughter of Malcolm X and Dr. Betty Shabazz.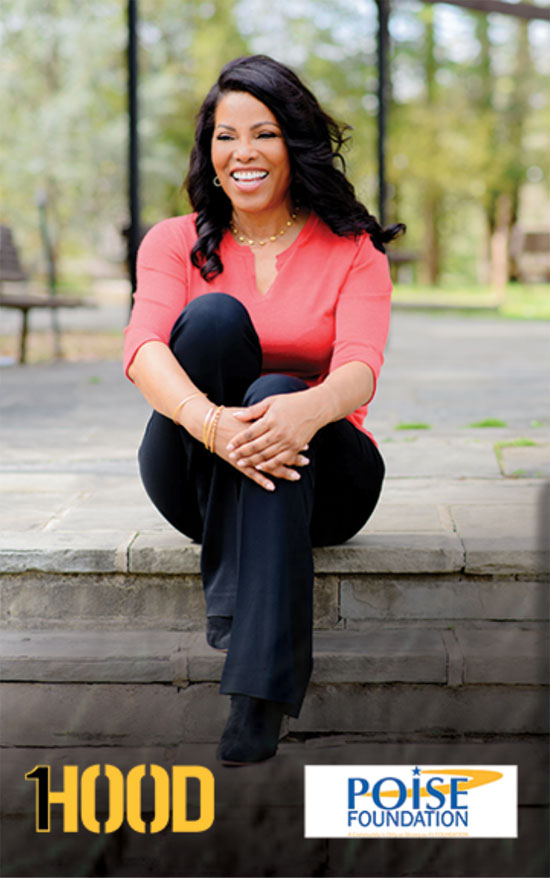 Other local guests include pastor, activist, and mentor, Rev. Cornell Jones and Marimba Milliones, President & CEO at Hill Community Development Corporation. Together, we will explore the impact that advocacy has on Black Youth when their families find themselves in the fight for change and how we can inspire and support the next generation to become a living legacy.


Thu, February 6, 2020 |7:00 PM – 9:00 PM
@ Pittsburgh Theological Seminary
616 North Highland Avenue
Pittsburgh, PA 15206

Tickets for this event are $10
and doors will open at 6:00PM.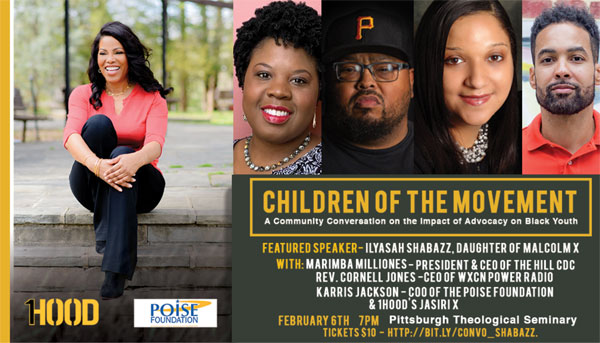 A Soul Blast from TheSoulPitt.com goes out to thousands and those that they pass it on to!
All Soul Blasts are also posted on Soul Pitt's social media sites at no additional charge.
To get a blast call 412.407.SOUL or email adsales@thesoulpitt.com

GET SOULcial with SOUL PITT!