Subject: Soul Blast - MAYSA Performing LIVE at August Wilson Center on Saturday April 9th at 8PM
Share a lil' Soul with
your Social Networks!
Soul Blast - MAYSA Performing LIVE at August Wilson Center on Saturday April 9th at 8PM

Forward to Friends Past Soul Blasts View Online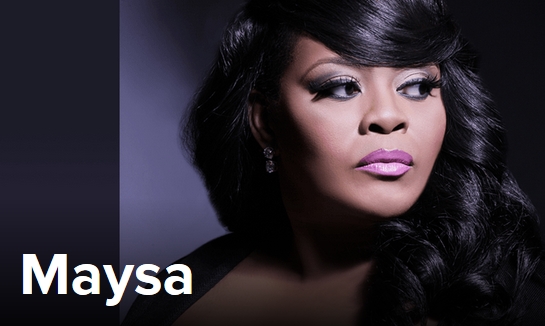 The Pittsburgh Cultural Trust
presents
Grammy-nominated Soul/Jazz diva
MAYSA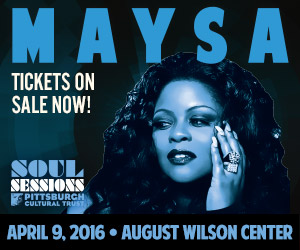 Saturday, April 9, 2016 at 8 PM
Part of the
SOUL

SESSIONS

Series
at the August Wilson Center
There are very few singers on the contemporary scene who have a unique, instantly identifiable vocal sound; there are even fewer who have the stylistic range to encompass both Jazz and R&B in their performances. Grammy-nominated Soul/Jazz diva Maysa, who celebrates her 20th year as a solo recording artist this year, marks that achievement with her new album BACK 2 LOVE, a tour-de-force that validates her status as the greatest Soul-Jazz singer of her generation.


@ August Wilson Center, 980 Liberty Avenue
trustarts.org – 412-456-6666,
Groups of 10 tickets 412-471-6930

CLICK HERE TO PURCHASE TICKET ONLINE
A Soul Blast from TheSoulPitt.com goes out to thousands and those that they pass it on to!
All Soul Blasts are also posted on ALL of Soul Pitt's social media sites at no additional charge.
To get a blast call 412.407.SOUL or email adsales@thesoulpitt.com
GET SOULcial with SOUL PITT!