Subject: Soul Blast - Damien Escobar Boundless Tour on June 25th at 8PM | Carnegie Music Hall Homestead PA
Share a lil' Soul with
your Social Networks!
Soul Blast - Damien Escobar Boundless Tour on June 25th at 8PM | Carnegie Music Hall Homestead PA

Forward to Friends Past Soul Blasts View Online
Damien Escobar Boundless Tour
Saturday June 25th at 8PM
Carnegie Music Hall Homestead PA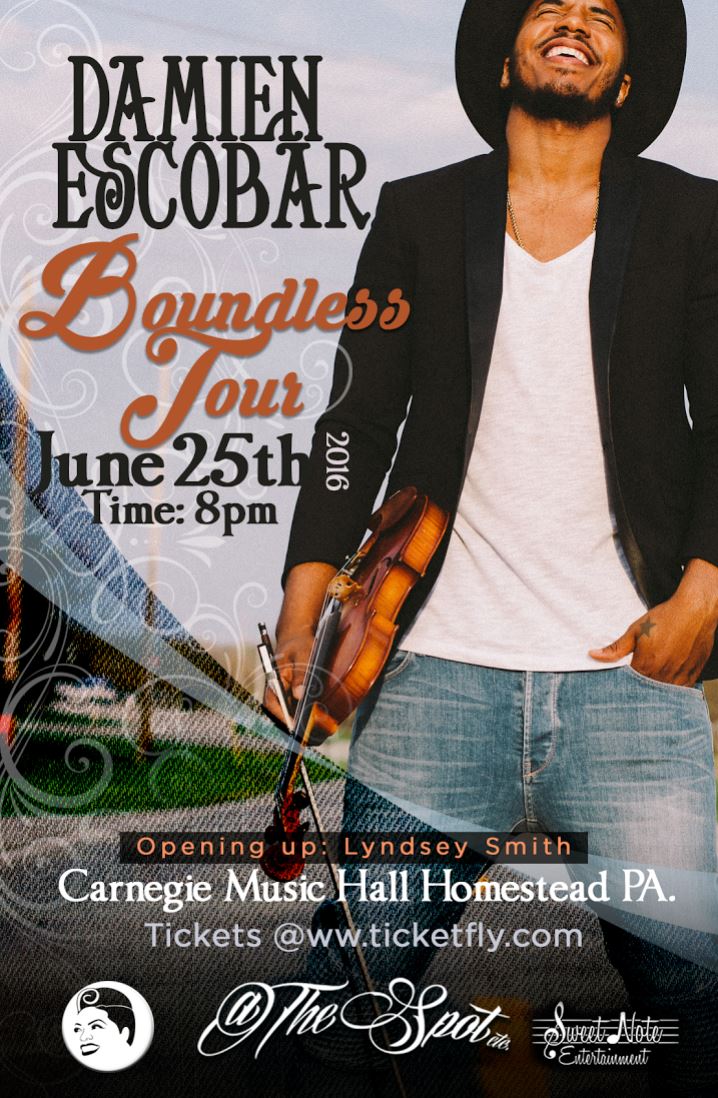 Easy come,easy go; was the lesson two-time Emmy Award winning Violinist, Damien Escobar learned when he and his brother walked away from a multi-million dollar brand that took ten years to build. The now 27 year-old's claim to fame came early on in his teens when he, alongside his brother, appeared on "America's Got Talent " as Nuttin but Stringz. Two urban kids from Jamaica Queens, playing a blend of Hip Hop and Classical Melodies with a Violin was somewhat surprising to viewers, and unique to say the very least; and the duo quickly shot to stardom – appearing in commercials and movies, touring, and even adding a platinum selling album to their accolades. But growing creative differences eventually became to much for the pair to bear, and g he success of Nuttin but Stringz came to a end. Shattering the Name and Reputation Damien worked hard to establish, and forcing him to Rebuild from Rock Bottom.
I Give You DAMIEN ESCOBAR !!!!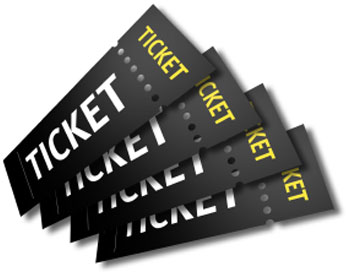 Get Tickets @ www.ticketfly.com
@ Carnegie Library Music Hall
510 E. 10th Avenue | Munhall, PA 15120
Get Tickets @ www.ticketfly.com
A Soul Blast from TheSoulPitt.com goes out to thousands and those that they pass it on to!
All Soul Blasts are also posted on ALL of Soul Pitt's social media sites at no additional charge.
To get a blast call 412.407.SOUL or email adsales@thesoulpitt.com
GET SOULcial with SOUL PITT!