Subject: Soul Blast - Joe Madison "The Black Eagle" to Keynote NAACP Washington Branch Dinner May 6th
Share a lil' Soul with
your Social Networks!
Soul Blast - Joe Madison "The Black Eagle" to Keynote NAACP Washington Branch Dinner May 6th

Forward to Friends Past Soul Blasts View Online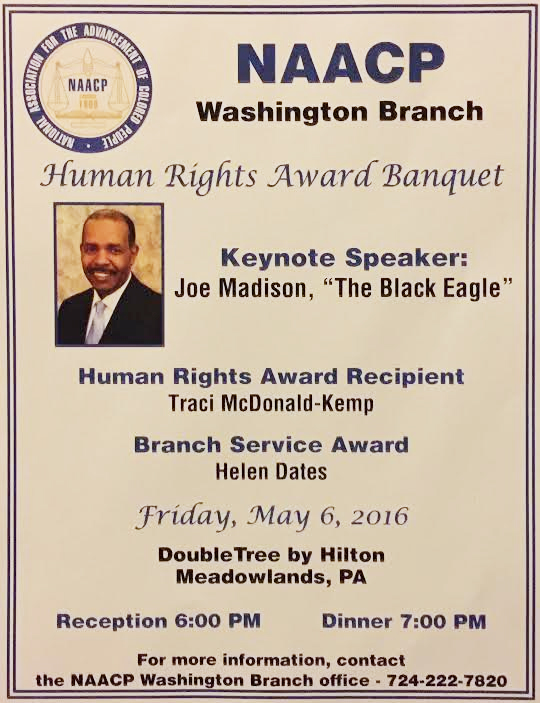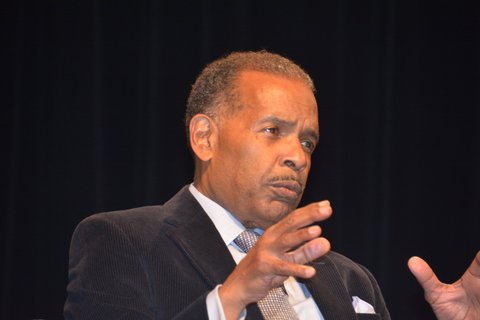 Known as "The Black Eagle", Joe Madison is a legendary voice in radio, and a recognized human and civil rights activist. He demands action against injustice every weekday morning on Sirius XM Satellite Radio, asking his audience "what are you going to do about it?"
Madison can certainly talk the talk, but he also walks the walk. By completing a 52-hour live broadcast, he broke a Guinness World Record and raised over $200,000 for the Smithsonian African American History and Culture Museum.
In June 2015, Madison made history again by broadcasting live from Cuba, becoming the first national talk show in America to do so in more than 50 years.
When disaster strikes, The Black Eagle flies into action. He traveled to Haiti after the 2010 earthquake and assisted relief workers in the Gulf States after Hurricane Katrina. To bring attention to genocide in Sudan, Madison led 90 straight days of demonstrations and peaceful arrests in front of the Sudanese Embassy in Washington, DC. He also traveled to war zones in southern Sudan to deliver survival kits to refugees and participate in the freeing of over 7,000 slaves.
When Madison isn't making history, he's righting the wrongs of history. He led successful campaigns to honor comedian Dick Gregory and Motown artists The Four Tops with long overdue stars on the Hollywood Walk of Fame.
It's no wonder Madison has ranked in the top ten of Talker Magazine's Most Important Radio Talk Show Hosts in America for ten consecutive years.


At the DoubleTree by Hilton
Meadowlands, PA
340 Racetrack Road | Washington, PA 15301

Friday, May 6, 2016
Reception at 6pm, Dinner at 7PM

For More Information, Contact
the NAACP Washington Branch Office at
724.222.7820

A Soul Blast from TheSoulPitt.com goes out to thousands and those that they pass it on to!
All Soul Blasts are also posted on ALL of Soul Pitt's social media sites at no additional charge.
To get a blast call 412.407.SOUL or email adsales@thesoulpitt.com
GET SOULcial with SOUL PITT!