Subject: Organizations' Newsletter - November 30, 2018
View this email online if it doesn't display correctly
News and Opportunities for the Cultural Nonprofits and
Creative Businesses of Fairfield County, CT
November 30, 2018
The Cultural Alliance of Fairfield County is a nonprofit service organization that supports its members through unified marketing, capacity building, professional development, and advocacy services. This newsletter is sent to all who request it - but we ask that, if you are not a member, you explore membership benefits and consider joining this community of more than 600 individuals and organizations.
Sign up here
MEMBERS
: REGISTER NOW ON OUR NEW WEBSITE
257 of our 600 members have created profiles on our new integrated Cultural Alliance website - please join them! In order to post an event on FCBuzz Events, you need to register on the new website - here. Register as if you are a new member,

u

sing the same email address you used for the old FCBuzz.org as your contact email

(call us if you are unsure what address that is) - or else you will be charged.
Call 203-212-6894 or email with any questions.
HEAR PODCAST OF OUR LATEST WPKN SPOTLIGHT SHOW:

ARTISTS' COMMUNITIES
If you missed November's SPOTLIGHT ON ARTS & CULTURE interview program on WPKN 89.5FM, you can now catch the podcast on Soundcloud. Click here to hear the discussion about Artists Communities.
Hear
Miggs Burroughs

and

Nina Bentley

, two co-founders of the

Artists Collective of Westport

,

Jane Dávila

, Managing Director of the for-profit

Nest Arts Factory

, and

Pamela Stoddart

, Executive Director of the
Ridgefield Guild of Artists
discuss their similarities and differences - why they were created and what's in their future!
SIX NEW ARTISTS TALKS AVAILABLE
COMES TO NEW CANAAN FRI. NOV. 30
Our Progressive Gallery Tour: New Canaan

is this Fri. Nov. 30: go to

http://bit.ly/pgtnewcanaan to let us know if you will be joining us!

We will visit three galleries:
We start with Sorelle Gallery,

where we will experience
Light Effects, the latest works by Ken Elliott and Alina B, accompanied by Kate Smith Interiors' designer vignette,
Blurred Edges
Next is

Handwright Gallery

, with its

Annual Holiday Show

of the work of 15 artists: James Coe, Patricia Davis-Ganek, Mireille Duchesne, Carolyn Edlund, Katherine Evans, Karen Fitzgerald, Rose-Marie Fox, Linda George, Jeff Gola, Dana Goodfellow, Dick McEvoy, Vera Rahn, Claudia Seymour, George Van Hook, and Antonia Walker. Dick McEvoy will be present and will give a short talk on his work A
nd lastly,
Heather Gaudio Fine Art
,
where you'll see a new show
Room for Play,
featuring a lively group of works by Ellen Carey, Deborah Kass, Robert Sagerman and Andrés Schiavo – all creating colorful and engaging visual experiences.
Artists Ellen Carey and Robert Sagerman will be in attendance at the Heather Gaudio reception.
So
sign up now!
ARTS COUNCILS/COMMISSIONS CONVENE
The Cultural Alliance is convening 13 of our local arts councils and arts commissions from the coastal Fairfield County area on December 5th. The Greenwich Arts Council has generously offered to host the meeting which will have as its agenda an effort to understand the often very different origins, mandates, budgets and missions of these (mostly) municipal organizations. It is hoped this may become an annual or semi-annual meeting and help unify the kinds of cultural support offered by individual towns.
CULTURAL ALLIANCE WELCOMES NEW BOARD MEMBER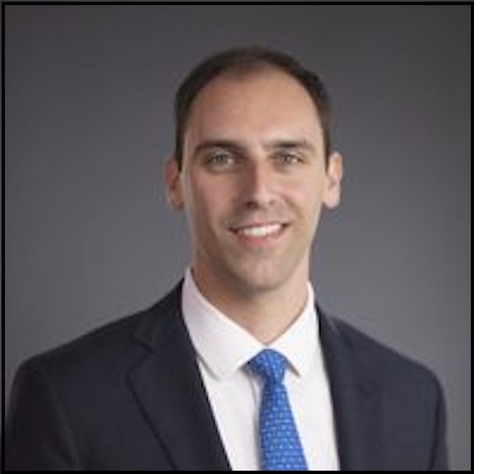 The Cultural Alliance is proud to announce that

Oliver Abel,

Vice President, Private Client Associate for

U.S. Trust,

Bank of America Private Wealth Management in Stamford has joined its Board of Directors.

"It's an honor to be a small part of this wonderful organization,"

noted Oliver, who recently moved to the area from NYC.

"I look forward to bringing some new and different ideas to the table and I hope to continue to see the Cultural Alliance grow in its reach throughout our community."

Oliver believes arts and culture organizations and local businesses should be able to work seamlessly with each other:

"What better way to bring awareness to each other than by attracting individuals who might not otherwise cross paths."

In his role at Bank of America, Oliver is responsible for connecting high net worth individuals and institutions to strategies that can help them reach their financial goals.

Prior to joining U.S. Trust, Oliver served as Private Client Advisor at The Glenmede Trust Company. He

received his MBA from New York University's Leonard N. Stern School of Business and his Bachelor of Arts from Bucknell University with a degree in Economics.
❦

– Latest List by Town of Organization and Creative Business Members: here
❦

– Latest List by Town of Artist Members: here

ROUND-UP OF MEMBERS' NEWS
The Fairfield University Art Museum
is pleased to introduce
Emily McKeon
as their new museum assistant. Emily is a 2018 graduate of University of Delaware with a B.A. in Art History and a minor in Museum Studies. Emily has interned and volunteered at numerous museums during her time as an undergraduate. She was previously the Editorial Assistant at the Winterthur Museum's
Winterthur Portfolio
, an interdisciplinary journal committed to fostering knowledge of the American past through the study of material culture.
KEYS (Kids Empowered by Your Support)
announces

Jennifer Bartlett

as the new Administrative Director. Jennifer will be taking over for Julie Bostwick, a longtime KEYS employee and supporter.
Since moving to Fairfield in 1993, Jennifer has been an active supporter of many community organizations in Fairfield and Bridgeport. Her community involvement for the past 25 years has helped local organizations such as Operation Hope, the Fairfield Christmas Tree Festival, the Junior League of Eastern Fairfield County, the County Assemblies, the William R. Raub Memorial Foundation, and the Music Parents Association of Fairfield High Schools. J
ennifer lives in Southport with her husband, and two children.
Mighty Quinn Foundation

has announced that

Sara Holdren

has been named as the Artistic Director of

Shakespeare Academy @ Stratford

(SA@S)

,

Mighty Quinn's flagship program. SA@S is a six-week summer theater program that uniquely combines rigorous training, ensemble collaboration, and the opportunity to rehearse and perform two Shakespeare plays in repertory on the grounds of the iconic American Festival Shakespeare Theater in Stratford.
Sara is a Brooklyn-based director and the Artistic Director/co-founder of the
theater company Tiltyard, as well as the theater critic for
New York
Magazine and Vulture.com. Her directorial experience and interests run the gamut from Shakespeare to devised work and
modern Russian theater. More...
New Paradigm Theatre has been nominated for 11 Broadway World Regional Awards: Best actor in a musical (Non-Equity show) Patrick Tombs and Paul Bogaev; Best Actress in a Musical or Revue (Non-Equity show)

:

Gina Naomi Baez;

Best Direction of a Musical or Revue (Non-Equity show):

Scott Bryce;

Best Ensemble Performance in a Musical (Non-Equity)

:

New Paradigm Theatre;

Best Lighting Design (Non-Equity):

Elizabeth M Stewart;

Best Musical (Non-Equity):

Hunchback - NPT;

Theatre of the Year (Non-Equity)

:

New Paradigm Theatre;

Best CT Playwright:

Talia Hankin,"27 DAYS," New Paradigm Theatre;

Best Original/New Work/New Adaptation:

"27 Days";

Best Play (Non-Equity):

"27 Days." If you like, you can

vote here

and help NPT win!
The

Weston Historical Society

recently received two major grants totaling $600,000 from the Daniel E. Offutt Charitable Trust. The grants will enable the historical society to launch a major restoration of the Coley Homestead farmhouse, carriage barn, and barn, located at 104 Weston Road.

The Society's 1841 farmhouse, the David Dimon Coley house, is an architecturally significant historic structure that holds an important role in Weston. A classical Greek-revival house, it appears to be the only

example of a Greek-revival five-bay gable front facade in the region. "We are anxious to preserve this house, which is a cornerstone of the Coley Homestead that also includes an English-style barn, also unique to the area, a carriage barn, workers' bunkhouse, and a new museum/archives building," said Pam Kersey,

president of the Weston Historical Society.

More...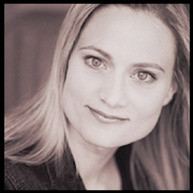 Westport Country Playhouse
has announced the appointment of

Katharine L. Mussio

as

Director of Marketing and Audience Development
, leading the theater's marketing, public relations, communications, and audience development efforts for its season productions and programs. She
comes from a 10-year tenure with

Time Inc.,

most recently, as account director of client partnerships at The Foundry, Time Inc.'s creative lab and content studio.
She was also a Broadway theatrical agent for Columbia Artists Theatricals, where she booked touring Broadway/off-Broadway shows into North American venues, representing over 35 national tours. As president of Show Property NY, she headed merchandise for the Tony Award-winning musical, "Rent," including product development/purchasing, marketing, and sales and distribution. Katie holds an MBA and MA in Arts Administration from the University of Cincinnati, earning both degrees on a full, three-year merit scholarship. She completed her undergraduate degree in French Language and Literature at the University of Michigan, spending her junior year overseas study at L'Université de Provence. She also participated in Boston University's journalism communications summer internship program in London
.
More...
ART AS TREATMENT: DOCTORS PRESCRIBE ART, DANCE, MUSIC




Smithsonian Magazine reports on an initiative in the UK, unveiled this month by British Health Secretary Matt Hancock that should soon enable British doctors to prescribe therapeutic art - or hobby-based treatments for ailments ranging from dementia to psychosis, lung conditions, and mental health issues. The U.K. calls this strategy

"social prescribing

" and explains, for instance:

Engagement with the arts museums, and creative practice can help people become more connected.

"We've been fostering a culture that's popping pills and Prozac, when what we should be doing is more prevention and perspiration,"

said Matt Hancock.

"Social prescribing can help us combat over-medicalising people."

This proposal comes

on the heels of a larger preventative health scheme, providing for the creation of a National Academy for Social Prescribing that will ensure general practitione

rs, across the country are equipped to guide patients to an array

of hobbies, sports and arts groups.

The medical

benefits

of the arts are well-recorded: a collaboration between the Royal Philharmonic Orchestra and stroke survivors living in Hull, England, encouraged patients to play instruments, conduct and perform; 90% of participants reported improvements in their physical and mental health. In Lambeth, dance lessons have been shown to improve concentration and communication skills amongst those displaying early signs of psychosis, and in Gloucestershire, hospitals have begun to refer individuals with lung conditions to singing sessions.

The Baring Foundation and Campaign to End Loneliness have made a specific call for recognition and support for the role that arts can play in reducing loneliness.

The Smithsonian Magazine adds that "social prescribing" is intended to complement rather than replace more traditional forms of treatment and is projected to be employed across the U.K. by 2023.

NEA REPORT SUBSTANTIATES ARTS PARTICIPATION IS UP




The National Endowment for the Arts report,

U.S. Trends in Arts Attendance and Literary Reading: 2002-2017

shows substantial gains in arts attendance totals, rates, and demographic groups, plus sizable growth in poetry-reading. It's a first look at results from the 2017

Survey of Public Participation in the Arts

(SPPA), a collaboration between

the NEA and the U.S. Census Bureau.

The 2017 SPPA findings for arts attendance compare well with the 2012 results.

Between 2012 and 2017, the share of adults who attended visual or performing arts activities

grew by 3.6%

to 132.3 million people, representing 54% of the U.S. adult population. Performing arts events range from dance to theater performances while visual arts events include going to art museums, galleries, and craft festivals.

Most of the increase in this survey came from visiting art museums or galleries and the "informal" arts sector that includes outdoor performing arts festivals and touring places for their design or historic value. Also scoring high is attending "other" performing arts events: rap and hip hop, country music, rock, or folk music events.

An area of substantial growth in the 2017 findings is reading poetry.

Between 2012 and 2017,

the rate of

poetry-reading

among adults

grew by 76%, to 28 million people

in 2017. (

18-24-year-olds who read poetry more than doubled; w

omen reading poetry increased from 8% in 2012 to 14.5% in 2017; and

African Americans grew by 8.4%. In

the performing arts, 106.8 million people attended in 2017, up 3.2% from 2012. Other art forms (

musicals and non-musical plays, classical music, jazz, ballet and other dance performances, opera, and Latin/Spanish/ salsa music) saw attendance hold steady despite a 5% population growth.

In 2017, 102.5 million adults attended visual arts events, an increase of 3.3%.

The share of adults who visited art museums or galleries grew by nearly 13% from 2012 to 2017, totaling 57.5 million people in 2017. The most significant increases occurred for African Americans, 18-24-year-olds, and 35-54-year-olds. See summary report here.
CREATE THE VOTE CELEBRATES SUCCESS
CREATE THE

VOTE, the campaign organized by the Connecticut Arts Alliance to ensure that the arts and culture were on the agenda of gubernatorial candidates, struck success with governor-elect

Ned Lamont

, who has created an
Arts, Culture and Tourism Transition Committee
co-chaired by CAA Board Member and Executive Director of the Southeastern CT Cultural Coalition,
Wendy Bury
. Alongside 14 other committees, the ACT committee is asked to: "
develop plans

for implementation of the administration's policy platform, including key deliverables for the first 100 days; and

articulate

how recommendations will create new, good paying jobs and spur inclusive economic growth, including their fiscal impacts." Below is a list of those appointed to this transition committee:
Wendy Bury (Southeastern CT Cultural Coalition) - Co-Chair




Stephen Tagliatela (Connecticut Tourism Coalition) - Co-Chair




Elsie Chapman (International Festival of Arts and Ideas)




Scott Dolch (Connecticut Restaurant Association)




David Fay (The Bushnell)




Daniel Fitzmaurice (Arts Council of Greater New Haven)




Jason Guyot (Mashantucket Pequot Tribe/Foxwoods)




Jeffrey Hamilton (Mohegan Tribe/Mohegan Sun)




Titus Kaphar (Artist/NXTHVN)




Min Jung Kim (New Britain Museum of American Art)




Kathleen Maher (Barnum Museum)




Jason Mancini (Connecticut Humanities)




Maria Miranda (Miranda Creative, Connecticut Tourism Coalition)




Vivian Nabeta (Harriet Beecher Stowe Center)




Michael Price (Commission on Culture and Tourism)




Lisa Scails (Cultural Alliance of Western CT)




Tony Sheridan (Chamber of Commerce of Eastern CT)




Brett Thompson (Greater Hartford Arts Council)




Tina Tison (The Maritime Aquarium)




Steve White (Mystic Seaport)



TOURISM: CALL FOR NEWS
The Office of Tourism is

looking for content

for its CTvisit.com web site, as well as pitching story ideas to local, regional and national media. The Office is looking
for information on these topics:
● Major anniversaries of an attraction (or related historical figure) or city/town
● New or newly renovated lodging properties, including any unique amenities
● Major openings or re-openings of an attraction, restaurant or venue
● Rare exhibit or performance
● New or unique tour offering or event
● Special deals
If your property or city/town is a good fit for any of these topics, email
Jean.Hebert@ct.gov
. Include photographs wherever possible.
NONPROFIT ACCOUNTING FOR FUNDRAISERS




The Association for Fundraising Professionals

(AFP) offers one of its Lunch and Learn Webinars on

Nonprofit Accounting for Fundraisers on Wed. Dec 12, 1-2pm at

Visiting Nurse and Hospice of Fairfield County,

761 Main Ave., Suite 114,

Norwalk (free for members; $25 for future members).

Bring your own brown bag. AFP Fairfield County streams selected webinars to one location.

Learn about common situations that impact both development and finance offices, and walk away with a high-level view of nonprofit accounting. We use simple language and realistic scenarios to demystify the financial side of fundraising. Development personnel at all experience levels will benefit from this course.

Key takeaways:

Define basic accounting terms;

Identify scenarios with implications for both the development and finance offices. Register here.



The Connecticut League of History Organizations

(CLHO) is seeking nominations for its annual

Awards of Merit. The Awards, usually given as part of the annual conference, will this year be celebrated at a separate event, to be announced, in April 2019. If you, or an individual or organization you know of, has developed an outstanding exhibit, education program, preservation or research program or produced a great program in the last 18 months then you or they are a candidate for the CLHO Awards of Merit. This is a non-competitive program, in that there is no set number of awards. See past awardees

here

. The deadline is

Jan. 11, 2019

, but you are advised to assemble your supporting materials early. Electronic submissions only here. CLHO is also calling for for

session proposals for its 2019 conference,

to be held

June 3,

on the theme of To Reboot. If

your organization has started something over in a new and interesting way--rebooted​​ your exhibition schedule or annual fund-raising event, or given new form and structure to roles within your organization, or changed the appearance of your website, logo, labels--or ​revamped​​ a volunteer recruiting and training program, then you are a candidate to submit a proposal.

Inspire others to take the risks you have by sharing success stories as well as lessons learned.

Sessions can be panel presentations, round-table discussion, hands-on demonstrations, or experiential (role-play or performances), etc. In the spirit of rebooting, try something new. Submit proposals here.

DECEMBER 6

OPTIMIZING YOUR DIGITAL TOOLBOX




The Connecticut Community Nonprofit Alliance (The Alliance), in

partnership with the Fairfield County's Community Foundation (FCCF) is offering a series of professional development classes on

Digital Marketing

.

Norwalk. In this class you will learn:

In

The ABCs of Copywriting and Content Creation

, you will learn:

The ABCs of nonprofit copywriting; h

ow to write an email appeal for your year-end campaign; b

logging: how to do it and why you should bother; o

nline versus the offline (e.g. direct mail, newsletters)? How do they differ? How do they work together?; m

oving your communications from a public service to mission-driven brand-building power; and t

ricks and tips for the multi-media nonprofit. Then Optimizing Your Digital Toolbox is being offered

Thurs. Dec. 20, 9am-noon

($50) and will focus on the value of cloud-computing. Lessons will include:

why cloud-power is more than "off-site" processing and data storage;

how cloud-based thinking breaks down the silos in nonprofits to better serve clients, donors and advocates; how to

activate the superpowers already built into the apps and software you already are using and

how to create time by automating data management and communication tasks.
Professional Development Events Coming Up
…



Franklin Street Works

(FSW) is seeking a new

Executive Director (ED). The ED will report to the Board of Directors and is responsible for financial management, operations, strategic planning, and oversight of exhibition and programming development. The ED supervises and motivates FSW staff. [This is currently a 3/4 time position [30 hours] that will become full-time as funding increases to support a full-time position. Responsibilities include, among others:

Mission and Strategy

: Build awareness of Franklin Street Works by being an active and visible participant in local and regional arts and cultural organizations; build and expand collaborative partnerships • Work with the Board to continue to implement the 2014 strategic plan. • Work with the Creative Director to ensure that exhibitions and programs are in keeping with the mission of FSW: to support emerging and contemporary artists and curators, in order to present local, regional and national audiences with leading-edge experiences in contemporary art practice.

Development:

• With the Board Development Committee, create and implement an annual fundraising plan and execute appropriate strategies for obtaining grants, sponsorships, memberships and major gifts • Plan and direct all fundraising activities including Annual Appeal(s), FCCF Giving Day and other special events;

Marketing & Communications:

• Develop and implement a marketing strategy to further FSW's organizational goals • Manage institutional messaging, media relations, advertising, e-communications, social media, and marketing materials; write press and media releases;

Financial Management:

• Update and present annual budget; manage cash flow • Work with FSW's bookkeeper and tax preparer to file all necessary forms; ensure compliance;

Leadership & Management:

Track organization's progress and evaluate program components; communicate updates regularly to the Board • Assist President in preparation for quarterly board meetings. Prepare agenda and supporting materials; development reports, audience growth, budget review • Create and publish Annual Report • Cultivate Board involvement and recruitment; serve as ex-officio on all committees.

Professional Qualifications:

Five or more years of management experience in a non-profit visual arts organization or comparable business; advanced degree from an accredited University preferred • Strong leadership and financial acumen; knowledge of grant making and the ability to attract resources to an organization
 • Superior written and verbal communication skills • Enthusiasm for the goals of FSW and a commitment to building and servicing audiences. Please submit a cover letter stating why you are interested in, and a good fit for, this position, along with a resume and salary expectations to

Sharon@sharonchrustappraisals.com

.

For full job description, click here.

DIRECTOR OF COMMUNICATIONS




ACT of Connecticut, an AEA SPT Theatre company, opened its brand-new facility last Spring in Ridgefield. It recently completed a successful run of its first production (of the 2018-19 season) Evita

and

is now heading into its Spring season with two additional mainstage shows –

Working

and

Spelling Bee

, as well as a co-production of a new musical,

Austen's Pride

. In addition, ACT has added supplemental programming which includes education programs, New Works readings, and a concert series. The venue is a 181 seat fully outfitted theatre.

ACT of Connecticut seeks a Director of Communications to oversee all public communications, including Marketing, Development, FOH operations and Box Office. Working with a staff of part time employees, board members, and outside contractors, the Director of Communications will set communication strategies and then use the available personnel and resources to implement that strategy. As a new company, this position will be central in expanding ACT's reach of both audiences and donors. The Director of Communications will work under the Executive Director, and, along with the Artistic Director and Director of Production, will play an integral role in leading the theater.

Responsibilities

include

:

w

ith the Executive Director, create and manage an individual donor database, strategize cultivating new major donors, and follow through to ensure all donor information is accurate and up to date. Participation in all aspects of donor management including: developing prospects, initiating contact, developing cultivation strategies, soliciting donations, and maintaining ongoing contact with donors.

Provide support to Board of Directors and Gala committee in planning and executing the Gala and other special events throughout the season.

Develop marketing strategies in conjunction with contractors and consultants, and provide necessary communication to have a streamlined look and voice to all marketing materials.

Work with the Front of House and Box Office staff to set standard protocol for interactions with audiences.

In this new and growing company, helping determine the infrastructure of the company and where additional support and resources are needed.

Requirements

include

:

Bachelor's Degree (Master's Degree in related field preferred);

Three years of experience in non-profit administration - specifically in the field of development and/or marketing, preferred experience in performing arts non-profits.

Experience supervising staff.

Familiarity with donor database software and email marketing and social media tools.

Excellent communicator with excellent writing skills.

Ability to work well with broad spectrum of staff, volunteers, Board members, donors, and broader community in a collaborative manner.

Ability to assess and react to the needs of a quickly changing and growing company. A willingness to work organically with the small, dedicated staff to make sure all areas of the theatre are adequately support

ed to encourage sustainable growth. For complete job description, click here. To apply: Email cover letter and resume to info@actofct.org with subject line "Director of Communications."
ALDRICH CONTEMPORARY ART MUSEUM




The Aldrich Contemporary Art Museum seeks an emerging curator as a Curatorial Assistant, with a demonstrated interest in contemporary art and a degree in art history, curatorial practice, or related field. The curatorial assistant will work closely with the Museum's exhibitions director, curator, exhibitions manager, and other relevant staff on the administrative planning of specific exhibitions and artists' projects at the Museum. These responsibilities include, but are not limited to, exhibitions and artist research, communication with artists, galleries, and other lenders, managing checklists, aiding with exhibition development efforts, coordinating and managing text and images for the Museum's publications, leading specific exhibition tours and talks, and working collaboratively as needed with the education and programming department on the conceptualization, planning, and implementation of public programs associated with The Aldrich's exhibition program. The successful candidate should have strong written and verbal communications skills. Full job description here. To apply, send resume and letter of interest to jobs@aldrichart.org, subject: curatorial assistant. (No phone calls please.)
SPREAD THE WORD!
Please help us expand the reach of our weekly E-Buzz newsletter with its selection of events taking place that week in our region
.
See the most recent issue. Subscribe here.
The Cultural Alliance of Fairfield County is a 501(c)(3) organization. We are very grateful for the support of our individual and organization members, our individual donors and the following organizations.