Subject: Organizations' Newsletter - November 10, 2018
View this email online if it doesn't display correctly
News and Opportunities for the Cultural Nonprofits and
Creative Businesses of Fairfield County, CT
November 10, 2018
The Cultural Alliance of Fairfield County is a nonprofit service organization that supports its members through unified marketing, capacity building, professional development, and advocacy services. This newsletter is sent to all who request it - but we ask that, if you are not a member, you explore membership benefits and consider joining this community of more than 600 individuals and organizations.
Sign up here
MEMBERS
: REGISTER NOW ON OUR NEW WEBSITE
216 of our members have created profiles on our new integrated Cultural Alliance website. The old FCBuzz.org is now history and to post an event on FCBuzz, you have to register n our new website - here. Register as if you are a new member, but please

u

se the email address you used to sign on to the old FCBuzz.org (call us if you are unsure what address that is) - or else you will be charged. You will need a nice description of your organization together with 3 images: a square logo, a 1600x430 pixel hero image (like the ones above and below) and a smaller 510x260 pixel "reference image."
Sneak a peek
. Download instructions here. Call 203-212-6894 or email if you get stuck.
CAFC RECEIVES $215,000 GRANT FROM
THE DANIEL E. OFFUTT, III PRIVATE FOUNDATION TRUST
The Cultural Alliance of Fairfield County (CAFC) has been awarded a $215,000 grant from the Daniel E. Offutt III Private Foundation Trust, which will help enable CAFC to remain a strong advocate for
our region's
artists, cultural institutions and creative businesses.
"This incredibly generous donation is truly a game-changer for the programs we offer and the services we provide to our 600+ members," noted Cindy Vaccaro, CAFC Board of Directors President.
"Because of supporters like the Daniel Edward Offutt III Private Foundation Trust, CAFC is able to support artists and cultural organizations in the area with the advocacy, promotion, and leadership they require to thrive," she added. "We believe, as Mr. Offutt did, that a community with a vibrant arts and culture sector is a great place to live, work, learn, and visit."
Offutt lived in Weston for more than 30 years, and passed away in 2016, unmarried with no immediate survivors. Richard Orenstein, Foundation Trustee, said of Offutt, "Dan would have described himself as a 'farmer,' but he was much more than that. Those who knew him would remember him (in no particular order) as a tennis player, traveler, sailor, metal sculptor, wood worker, fixer of anything, collector of everything, lover of projects, stock market investor, and a good friend."
Orenstein stressed that Offutt wanted his legacy to bring future benefits to those engaged in such endeavors.
CAFC is one of several Fairfield County, Connecticut, non-profits that will benefit from grants from the Daniel E. Offutt III, Private Foundation Trust. Recipients include the Library Associations of Wilton, Weston, and Westport; Beechwood Arts; the Regina A. Quick Center for the Arts at Fairfield University; the Silvermine Arts Center; the Westport Historical Society; and others.
NEXT WPKN SPOTLIGHT SHOW - MON. NOV. 12:
Our next
SPOTLIGHT ON ARTS & CULTURE
discussion - on
WPKN 89.5FM
- is about three quite different artist groups:
T
he Artists Collective of Westport
,
The NEST Arts Factory
in Bridgeport, and the
Ridgefield Guild of Artists
. Why do artists band together - why historically and why today? What do these groups do, and what do they do that's different from one another? Are they all about location - or is there something else that brings them together? Listen as we hear from
Miggs Burroughs
and
Nina Bentley,
two co-founders of the Arts Collective of Westport,
Jane Davila
, Managing Director of the for-profit NEST Arts Factory, and
Pam Stoddart
, Executive Director of the Ridgefield Guild of Artists. Hear about their plans for the future.
Listen in

Mon. Nov. 12

, noon:

WPKN, 89.5 FM



Artistic Director: Rabbi Greg Wall




Jazz Nights at Pearl is a jazz series presented at

The Pearl Restaurant

at Westport's Longshore Park by the Jazz Society of Fairfield County

, featuring the "Jazz Rabbi" and featured special guests every week.

The Jazz Society of Fairfield County (JazzFC) was incorporated as a not for profit corporation to enrich the cultural life of Fairfield County by promoting the performance and appreciation of jazz music through the presentation of free or low cost concerts by accomplished artists, to outreach to under-served audiences, and to provide educational and performance opportunities for student, amateur and emerging professional musicians.

JazzFC is also committed to the maintenance and preservation of its historic 1937 Steinway Model M grand piano, purchased and restored by Westport's jazz fans! Formerly the house piano at the famous Village Gate jazz club in New York City, it has been played by a long list of iconic jazz musicians and inspires JazzFC's efforts.

Saxophonist Rabbi Greg Wall has been a driving force in helping create a vibrant jazz scene in Westport since relocating here in 2013. Drawing on his connections to the brightest stars in the jazz universe, cultivated during his 35 year career as an international performing and recording artist, Greg curates a weekly series that would be the envy of any jazz club in the country. See Jazz Nights' website and

Faceboo

k page.




Executive Director: Rocco Natale

Open Arts Alliance

is a

501(c)(3) non-profit social service organization that uses the performing arts to bridge the gap between the youngest and oldest members of the community. Through educational programs for children and senior citizens, OAA is dedicated to bringing literacy and art to this underserved community. The organization focuses on working with students who are in high-risk situations, as well as senior citizens who have mobility issues, cognitive deficits and dementia. Our educational programs use theatre to speak to students of all ages about personal wellness, bullying and making positive life choices.

OAA offers opportunities to participate in theatre productions, classes such as improvisation, musical theatre, and film, as well as community programs across Connecticut. Currently touring is

Alice in Wonderland

, a play that puts a spin on Lewis Carroll's classic literary masterpiece featuring a new script by Playwright in Residence, Dan Cabrera. The play takes a trip down the rabbit hole and into the imagination with a story that is sure to entertain and educate audience members of all ages. Focusing on themes of friendship, bravery, and anti-bullying, the play has been designed to cater to viewers of all capabilities - including puppet integration for ELL and special needs learners.

Find out more

here

. See OAA's

website

and

Facebook

page.
❦

– Latest List by Town of Organization and Creative Business Members: here
❦

– Latest List by Town of Artist Members: here

ROUND-UP OF MEMBERS' NEWS
As part of its 13th year of holding Open Studios (10 with the Bridgeport Art Trail), American Fabrics Arts Building (AmFab), where 25+ artists will be creating, showing and selling their work this weekend, is, for its sixth year, supporting the Bridgeport Rescue Mission (BRM). The mission serves those in need, feeds the hungry, shelters the homeless, and helps people conquer drug and alcohol addictions. AmFab will be serving as a drop-off point for their Thanksgiving Stuff-A-Truck event, giving patrons the opportunity to donate food and coats for local families in need.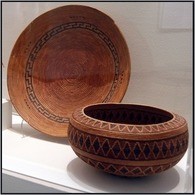 The Bruce Museum
has announced a promised gift of a highly significant collection of Native American baskets, textiles, and ceramics, to be donated by
Mr. and Mrs. Jay W. Chai
of Riverside, CT. The Museum's Executive Director, Peter C. Sutton, characterized it as "a truly transformative gift."
The donation will build on the foundation of ethnographic material given to the Museum in 1967 by Greenwich resident

Margaret Cranford

and will enhance the Bruce Museum's standing as a regional resource for scholars and aficionados of Native American material culture.
The Museum's ethnology collection focuses on objects of peoples from the Americas and reflects the sophistication and diversity of the various cultures represented. The

Native American

collection is particularly strong in late nineteenth and early twentieth-century Southwest material, including Navajo textiles and jewelry, Pueblo blackware, and Plains beadwork. Baskets, tools and clothing come from Plains, Southwest and Northwest Coast peoples. Prehistoric material from the Northeast rounds out the collection since the Bruce Museum is the repository for archaeological material excavated in Greenwich.
A selection of 13 Native American baskets from the promised gift is now on view in the Museum's rotunda, as a timely complement to the exhibition
A Continuous Thread:

Navajo Weaving Traditions
. The exhibition showcases a dozen Navajo textiles from the Museum's Native American ethnographic collection, as well as biographical material about Miss Margaret Cranford. The exhibition will be on display in the Bantle Lecture Gallery through November 25. More...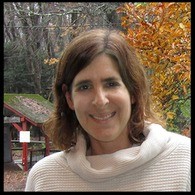 The Connecticut Audubon Society - Fairfield Center has a new director:

Shari Greenblatt

. Shari will also be leading the Milford Center and Fairfield's historic Birdcraft Museum and Sanctuary. A
seasoned non-profit professional with more than 20 years of experience in fundraising and project management, Shari was most recently at the Special Projects Department of the

Natural Resources Defense Council

(NRDC), one of the country's leading international environmental organizations, where she
produced large-scale fundraising galas and cultivation events, created and managed a junior committee, oversaw donor trips and cause-related marketing campaigns. O
ne of her primary goals is to continue building top-of-mind awareness and recognition of the Connecticut Audubon centers and sanctuaries. "With their exceptional environmental education programs and activities, and exquisite nature preserves," she says, "these centers are 'hidden gems' that should be top destinations for schools, individuals and families that want to strengthen their connections with nature, and learn how to protect and sustain it for future generations."
More...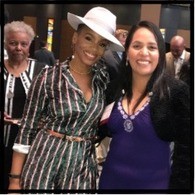 INTEMPO

Founder and Executive Director

Angelica Durrell

was among 15 women who were honored by the

Connecticut Women's Hall of Fame

for their contributions to the arts and for the positive impact they make on their communities. The 2018 ceremony, which marked the 25th anniversary of the Hall of Fame and its awards, was held on November 5 at the Connecticut Convention Center in Hartford. Durrell, a 29-year-old Ecuadorian-born violinist and music educator and this year's only Latina honoree, was recognized for the work she has done to make music education accessible, relevant, and inclusive. Directly after graduating from the University of Connecticut, Durrell founded INTEMPO, a Stamford, CT-based intercultural music-education organization that serves children from low-sociooeconomic-status backgrounds. "It is my pleasure to represent Latina women and minorities at the Connecticut Women's Hall of Fame ceremony," she said. "Women have used music to give voice and form to their experience, to raise questions that are of importance to our society, and to reflect the values ​​of our common culture. It is important for today's girls and young women to understand that they can use their art practice to raise awareness about the problems that affect our society and to inspire the type of societal changes that we want to see."
The Maritime Aquarium at Norwalk announced that

Maureen Hanley

, a local businesswoman with extensive professional and charitable involvement in Fairfield County, is its new president and CEO.

The Easton resident is the eighth president, and third woman, to hold the position in the Aquarium's 30-year history. A former community-banking executive who specialized in commercial lending, she was most recently senior vice president-team leader of United Bank for the past four years. She serves in leadership roles in numerous area organizations, including as Vice President of the Cardinal Shehan Center in Bridgeport, former director of the Women's Business Development Council in Stamford and founder of Women in Leadership councils for the Stamford and Norwalk chambers of commerce, among many other positions. The Aquarium is about to embark on large changes in response to a federal project to replace the Walk railroad bridge run-in between the Aquarium's main building and its IMAX Theater. Aquarium officials recently negotiated for a "functional replacement" agreement to build a new 4-D theater (in place of the IMAX Theater, which must be razed) and to relocate and fortify elements of the Aquarium that will be impacted during the bridge work.

More...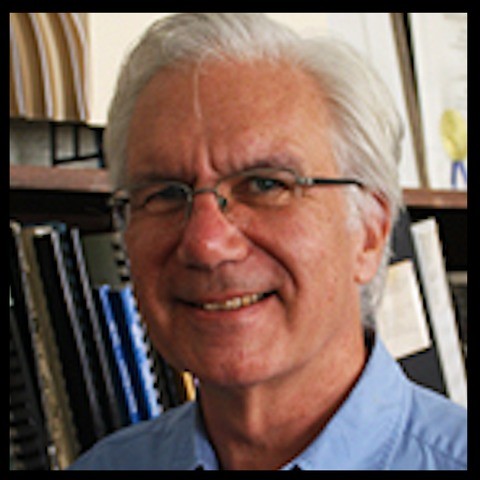 The Merritt Parkway Conservancy
, working for over 16 years to revitalize and celebrate the "Queen of the Parkways", has named
Wes Haynes
as its new Executive Director.
Haynes replaces Jill Smyth who held the position for 12 years before relocating to Colorado for family reasons. A
native of Stamford, Wes has 40 years of experience in historic preservation, having held previous senior staff positions with the Connecticut Trust for Historic Preservation, New York [City] Landmarks Conservancy, and other non-profit organizations committed to the stewardship of historic places. "The Merritt is Fairfield County's largest cultural asset, exceptional among Connecticut's historic places and a refreshing greenway that I have never grown tired of driving, Wes commented.
Also named to the Conservancy's board of directors are:
Jim Cameron

, a Darien resident and longtime commuter advocate, who authors a weekly newspaper column on transportation issues, and

Mary Ellen Lemay
, a Trumbull resident who brings to the Conservancy a wealth of experience in preservation and remediation of native plant species, calling on her work as Coordinator for the

Hudson to Housatonic Regional Conservation Partnership

.
More...
Norwalk International Cultural Exchange

(NICE) will announce the date of the

2019 NICE Festival

and present donations to the 2018 NICE Charities on

Wednesday, November 14

, at Norwalk City Hall. The 3rd Annual NICE Festival held July 7, 2018 was the largest to date, with Oyster Shell Park housing over 6000 attendees. NICE Inc., is committed to supporting other local and global charities and will officially distribute part of the proceeds from The 3rd Annual NICE Festival to the 2018 NICE Charities recipients on Wednesday:

Norwalk Housing Foundation

(NHF)

College Scholarship Program

(Norwalk),

Americares

(Stamford) and the

Anacaona Youth Enrichment Program

(Bridgeport). These organizations are dedicated to changing people's lives and NICE views them as embodying the spirit of the NICE mission to promote awareness of the diversity of people from around the world and foster a deeper understanding and appreciation of what each group brings to the community.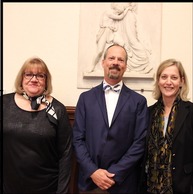 At its annual meeting, Pequot Library recognized outstanding volunteers and voted in new board members.

William Russell Jr.

, who was awarded the

Hoyt O. Perry Jr. Lifetime Service Award

has served Pequot Library for over a decade as a volunteer, fundraiser, and board member, including hosting Meet the Author programs, and organizing fundraisers.

Pamela Dixon

(right in image) was named

Volunteer of the Year

for her extensive work in the Communications and Marketing Department.

Linda Teja

and

Joanne Teja

(1951-2018), sisters who worked in the book-sorting room year-round, were awarded

The Crane-Wood Book Sale Award

. Also at the meeting, The Friends of Pequot Library elected

Sean Kelly,

new president of the board of trustees, and

Nelson North

as executive vice president. Kelly is an award-winning art director and illustrator, and North was the executive director of the Connecticut Audubon Society, is a dedicated volunteer, and has led fundraising campaigns for nonprofits.

Joan Frost

, an interior designer and art historian, and

Lynne Laukhuf,

a former assistant head of school at Greens Farms Academy were elected as new board members. Click image above for larger version.
More...
Stamford Museum & Nature Center

opened its new

Knobloch Family Farmhouse

during its

Farmhouse Festival,

last weekend. This 4,000-square foot education building is the first new structure on the SM&NC campus in 50 years. It will also ring in another debut:

adult classes

. The Farmhouse will be the site of new adult classes, starting with "A Winter's Supper" on January 28: novel Monday night all-in-one cooking classes, in which Fairfield County's celebrity Chef Michael Marchetti will lead students in preparation of a full course seasonal meal. SM&NC is also presenting

3rd Thursdays at the Farmhouse

, an eclectic series of workshops, including "The Winemaker's Hand," a "Flamenco Guitar Performance and Group Dance Lesson" presented by guitarists Jay & Lee, "New Orleans Jazz on Tap on the Farm," and more. See the Farmhouse, and details on SM&NC's new adult classes, on its new website: stamfordmuseum.org.
More...
POST ELECTION UPDATE FROM AMERICANS FOR THE ARTS




Americans for the Arts will present a webinar giving a

detailed analysis of the

impact on the arts of the mid-term election on Mon. Nov. 19 (join here). The freshman class of representatives represents the most diverse group in race, religion, age, and profession. Other highlights:

●

House Democrats will become the new chairmen of many appropriations sub-committees and policy and tax committees, including

Rep. Betty McCollum

(D-MN) as chair of Interior Appropriations overseeing arts funding,

Rep. Rosa DeLauro

(D-CT) on Labor-Education Appropriations, and

Rep. Richard Neal

(D-MA) on the House Ways and Means tax committee, all of whom earned an "A+" in the 2018 Congressional Arts Report Card.


●

Congressional Arts Caucus Chairman

Rep. Leonard Lance

(R-NJ) was narrowly defeated (he had an "A+" arts record).


●

Most Senate Republican Chairs will stay in place, including pro-arts

Sen. Lisa Murkowski

(R-AK) as chair of the Interior Appropriations Subcommittee.

● S

even Governor seats and 300+ state legislative chambers are changing hands from GOP to Democratic control, which will impact arts funding at the state level.


●

95% of the pro-arts incumbents supported by

The Arts Action Fund PAC

won, and 50% of the challengers and open seat candidates supported won their races.

●

San Francisco Prop E ballot measure passed overwhelmingly (by 74%), directing millions of dollars in hotel tax revenue to support the nonprofit arts and culture in San Francisco. Additionally, pro-arts ballots in Tempe, AZ; Culver City, CA; and Tacoma, WA all passed.


This incoming group of new lawmakers in Congress—in state legislatures and in local city and county councils—will be among the most diverse electoral changes ever. This means there will be many new faces who need to know more about the value and impact of the arts and arts education. That provides arts advocates with an important opportunity to educate our lawmakers on the positive benefits and impacts of the arts in our lives, communities, and schools.




NEW FEDERAL FUNDS TO EXPAND ARTS EDUCATION




Grantmakers in the Arts (GIA) reports that

The Student Support and Academic Enrichment

(SSAE) program, authorized under Title IV, Part-A of the E

very Student Succeeds Act

(ESSA) established flexible formula grants to support: 1. well-rounded educational opportunities, which include the arts as defined by ESSA; 2. safe and healthy students; and 3. effective use of technology.

With the recent passage and the President's signing of the Fiscal Year (FY)2019 Defense/ Labor, HHS and Education bill, the

Title IV program has received a $70 million increase

, from $1.1 billion to $1.17 billion. This is on top of a $700 million or 175% increase the program received in FY2018, and shows Congress' continued and increased support for the grant program.

Title IV, Part A

grant funds flow to states and are then distributed to Districts based on their student need (share of Title I formula). Within the SSAE program,

districts may utilize funds within the "well-rounded education" bucket to develop and implement arts programs and activities

, as well as improve access to the arts by working with a variety of partners, e.g. nonprofit organizations, community-based organizations, or other public/private entities with demonstrated records of success in implementing these activities.

Seize this opportunity

to leverage this increased funding available in the SSAE program by reaching out to your state department of education to see how you can help schools use these funds to augment an existing arts program or to start a new effort. New funds will flow into virtually every school district under this program and have not yet been obligated to be spent on a particular activity or need, and therefore represents a great opportunity to start or expand the use of these funds for the arts.

To learn more about how your State is using federal funds under ESSA to support arts education and programming and learn how you can engage, please visit GIA's Guide on use of Federal Funds for Arts Education. To revisit GIA's webinar on the SSAE program, including effective strategies to engage districts and engage in this work, click here.
FUNDING AND OPPORTUNITIES
CONNECTICUT ARTS ENDOWMENT FUND




The Connecticut Office of the Arts

(COA) has released the guidelines for the

FY19

Connecticut Arts Endowment program

Established in 2003 with an initial investment of $1 million

, t

he

Connecticut Arts Endow-ment Fund

(CAEF) now

exceeds $18 million. The interest earned on the Fund's principal is distributed annually to eligible Connecticut arts organizations. Grantees may apply funds toward programming, administrative/ operational costs, capital projects, equip-ment or to build their own endowments, etc

.

The Fund is managed by the Office of the State Treasurer and administered by COA.

An applicant must be a

Connecticut arts organization

that has raised more than $15,000 in private-sector contributions, from non-governmental sources, for two consecutive fiscal years

.

An arts organization is defined as an organization, incorporated with

501(c)(3)

tax-exempt status for at least 2 years prior to applying, whose core mission, vision, focus and legal purpose, as stated in its Articles of Incorporation and bylaws, articulate a commitment to create, perform, present or promote artistic activities (including, but not limited to, music, theater, dance, painting, sculpture, literature, films, and allied arts and crafts), and at least 51% of its annual fiscal expenditures is allocated specifically to support artistic activities, arts programming, services or arts-based initiatives.

Grant awards are calculated solely on a formula that compares the amount of private-sector contributions received by the applicant in its two most recently completed fiscal years.

Applicants are required to submit the organization's tax returns to substantiate reported contributions. The organization must use IRS Form 990 or Form 990EZ. The organization's IRS forms MUST BE FILED with the Internal Revenue Service before the application deadline of December 15th.

Applicants must submit a current

Certificate of Good Standing (aka Certificate of Legal Existence) from the Connecticut Secretary of State's Office. Guidelines that include all application instructions, are available here.




Committed to making services and programs open and accessible to everyone, with and without disabilities, and to all individuals regardless of language,

the

Connecticut Office of the Arts

has announced

a pilot grant program:

ARTE-accesible

(pronounced Ar Teh Ock Seh See Bleh).

This new

grant program

will support proposals that enhance program offerings and provide greater participation in and understanding of the arts by people of all abilities. All

Connecticut arts organizations and m

unicipal art departments may apply for grants.

Applicants may request between $500 and $3,000 to support:

●

P

rogram and service offerings to improve the experience for audience of all abilities, such as language translations, safe space, screen reader capability, mobility services, etc.

●

Staff training and internal resource support to carry out accessible programs and services, such as emergency preparedness planning to evacuate individuals with disabilities and customer service training.

●

Support for career development of Connecticut artists who identify as an individual with a disability.

Applicants to this program are not restricted from applying to and receiving funding from other COA grant programs for which they may be eligible, as long as those funds support distinctly separate projects or activities.

The period for support is March 1, 2019 - September 30, 2019, and the deadline for application is Friday, December 14. Guidelines and instructions for application are here.
MAKE MUSIC DAY RETURNS IN 2019
The international
Make Music Day
made its Connecticut debut on June 21, 2018 with an incredible 528 free musical performances at 224 locations across the state, from Long Island Sound to the hills in the North. Twelve (12) regional partners, brought together by the Connecticut Office of the Arts (COA), coordinated the music-filled, open-to-all, state-wide event.

COA has
announced that Make Music Day will return to Connecticut on

June 27, 2019,

and the planning is starting now.
If you are interested in administering a Make Music Day program in your area, please register now to join our

informational meeting

to be held on

Monday, November 26, 2018

at 1 pm at the Connecticut Office of the Arts' offices at 450 Columbus Boulevard in Hartford. Only those who complete this survey will be placed on the attendees list. Register and complete the questionnaire here.
NEFA: CREATIVE COMMUNITIES EXCHANGE




The New England Foundation for the Arts

is currently seeking submissions for presenters for the Creative Communities Exchange (CCX) to be held June 6 & 7, 2019 in Montpelier, Vermont. If you are working on, or have completed, a creative economy - creative placemaking project/initiative that leverages local creativity and cross-sector partnerships to address social, economic, and cultural issues in communities then please consider presenting that project at the 2019 Creative Communities Exchange (CCX). Past presentations have included: pop-up creative businesses, cultural plans, cultural districts, cultural policy and zoning, downtown events, impact research, space development, and workforce development. General themes are:

Infrastructure Investment

: creative use of facilities, land, or systems to build community identity;

Heading Downtown:

innovative events/ projects that energize creative communities and attract visitors;

Policy & Planning:

community planning to integrate the arts and creativity into policy and zoning;

Sector Connector:

technology, networking, & training to connect creative people/places to other sectors. The format is:

20-minute how-to presentation; 20 minutes Q&A discussion, and 20 minutes networking time. Guidelines and instructions here. Submission deadline is

December 20

. Those selected to present will be notified in early February 2019.

HOW TO GROW YOUR INSTAGRAM FOLLOWING




Instagram is one of the best platforms for nonprofits to reach a socially conscious audience. While Facebook usage is steadily dropping, Instagram is staying strong with 1 billion monthly active users and 500 million daily active users. Plus, if you're hoping to reach out to younger generations, it's the platform to use: 59% of Millennials are active users, as are 80% of Generation Z. In a blog posting on

Wild Apricot,

How to Grow Your Nonprofit's Instagram Following

,

Lilach Bullock

, a social media and lead generation expert, outlines how to develop a strategy, define your objectives and your targeted audience. Developing a strategy is key in order to stand out among the plethora of Instagrammers fighting for people's attention. As she says: "Being organized and strategic will ultimately help you save time and resources, as well as generate better results." One of the first priorities is to clearly define what your objectives are in an Instagram campaign, ideally establishing clear deadlines for specific goals. Then you can start measuring your success, understanding what you are doing right or wrong and thus improve your strategy as you go. She cites as an example if you wanted to raise awareness of your nonprofit, you might set an engagement objective, like a 20% increase in comments in 30 days. You can then track which kind of post gets the highest number of comments, and try to recreate it or iterate on it in order to continue the trend. Also important is to develop some audience personas to help you define who your audiences are, so you can create content that will resonate with your audience. Read Lillach's guide to successful instagramming

here.
SCHOOL OF ART & DESIGN DIRECTOR




P/T FUNDRAISING & DEVELOPMENT ASSOCIATE




INTEMPO

, a Stamford-based non-profit arts education and youth-development organization, whose mission is to make music education relevant, accessible, and inclusive through the use of classical and cross-cultural instruments and repertoire, seeks a Fundraising and Development Associate who will work collaboratively with the executive director and grants manager to create and implement fundraising and development strategies to support current growth, and to position INTEMPO for continued and increased growth and scalability. The winning candidate will assist in expanding the organization's fundraising capacity, raising its visibility, and positioning it as a leader among music education and youth development groups serving low-income children of Fairfield County. Responsibilities include: work with Executive Director and Board of Directors to create and implement an annual fundraising strategy and plan for achieving fundraising goals; perform regular correspondence and outreach to current and prospective donors, including corporate, individual, and foundation donors; research potential new funding sources, develop relationships and create new funding streams, including major gifts; perform ongoing grant management, reporting, and stewardship of existing donors; lead design and implementation of annual appeal, summer program appeal, and crowd-funding campaigns; develop and manage INTEMPO's donor database, including tracking contributions, correspondence, and history; assist with planning and implementing high-profile events featuring key donors and stakeholders; work with grants manager to help sustain current grants and seek out new grants by assisting with grant preparation, review, management and/or oversight of grant proposals, submissions, and reporting. Successful candidates will possess: a Bachelor's degree; 2 to 3 years of experience in fundraising and/or development (or college experience equivalent); computer, internet and social media literacy, and proficiency in Microsoft Office programs; strong written and oral presentation skills; ability to travel to community sites across Fairfield County; a commitment to INTEMPO's mission, respect for the work of our nonprofit partners, and to providing exemplary service to our clients; and more. For full job description and application details, click here. Resumes accepted until December 20th, 2018.
SPREAD THE WORD!
Please help us expand the reach of our weekly E-Buzz newsletter with its selection of events taking place that week in our region
.
See the most recent issue. Subscribe here.
The Cultural Alliance of Fairfield County is a 501(c)(3) organization. We are very grateful for the support of our individual and organization members, our individual donors and the following organizations.