Subject: Organizations' Newsletter - May 3, 2019
View this email online if it doesn't display correctly
News and Opportunities for the Cultural Nonprofits and Creative Businesses of Fairfield County, CT
The Cultural Alliance of Fairfield County is a nonprofit membership service organization that supports its members through unified marketing, capacity building, professional development, and advocacy services. This newsletter is sent to all who request it, but we ask that,

if you are not a member

, you explore membership benefits and consider joining. Find out more and
sign up here.
2019 ACE AWARDS ANNOUNCED
TICKETS FOR JUNE 5 AWARDS BREAKFAST AVAILABLE
Our fourth annual Arts & Culture Empowerment (ACE) Awards have been announced. The ACE Awards Breakfast, celebrating the individuals, organizations, and businesses who have made significant contributions to the Fairfield County community through arts and culture, will be held

Wed, June 5, 2019,

7:30-9am

at the

Shore & Country Club

,
220 Gregory Boulevard,
Norwalk. We hope you will join with us to celebrate the awardees and our thriving cultural life in Fairfield County. Order tickets here.
The 2019 ACE Awards recipients:
Artist

-

Jane Davila

, printmaker, fiber and mixed media artist, textile designer, editor, author, and teacher, who also manages the NEST Arts Factory in Bridgeport.
Citizen

-

Nick Visconti

, philanthropist, who resurrected Westport's Drew Friedman Community Arts Center that supports the arts through scholarships, and sponsors art activities and organizations including the Artists Collective of Westport, a Youth Artists Collective, and more.
Corporate

-

Cohen & Wolf

, which, in addition to providing a wide arrange of legal services to Connecticut businesses, municipalities, charitable institutions, and more, has been a strong supporter of Fairfield County arts and culture for many years.
Educator
-
Gina Scarpa
, Director of Education at Center Stage,
Shelton,
and founder of the highly successful Teen Musical Theatre Workshop, "Fall Cab," now in its 14th year.
Nonprofit

-

Intempo,

whose founder and executive director Angelica Durrell, is an Ecuadorian-born violinist, educator and social entrepreneur.
Jane Davila Nick Visconti Cohen and Wolf Gina Scarpa INTEMPO
MEMBERS: PLEASE REGISTER ON OUR WEBSITE
404

of our 600 members have now created profiles on the new integrated Cultural Alliance website - please join them! In order to post an event on FCBuzz Events, you need to register on the website as if you are a new member, using the same email address you used for the old FCBuzz site as your contact email (call us if you are unsure what address that is).
Call 203-212-6894 or email with any questions.
MEMBERS
:
Add Social Media Links to Your Profile.
Go to your "My Membership" page when you log in and at the bottom of the page are boxes for you to add the social media links you want people to see. Social media symbols will appear above the "Website" box on your main page just for the links you fill in.
And Video Links to your Events!
There is now a box at the bottom of the "Event Info" form where you can type in the URL of a video of your event or the performer at your event. Only when you type a URL into the box will a blue box appear next to the blue Website box on the event page for viewers to click on to view the video. Click image here for an example
REGI GRANT INFO SESSION: MON. MAY 6: STAMFORD
APPLY

for a

Regional Initiative Grant!

We are holding a second Information Session about them on

Mon. May 6, 6pm

at

Harry Bennett Branch

of the Ferguson Library,

Stamford.

These grants ($1,000-$4,000) are perfect for small, collaborative, local-community-based projects. Funded by CT Office of the Arts but administered in our region by CAFC. More information and to sign up, click here.

NEXT
SPOTLIGHT ON ARTS & CULTURE
MON. MAY 13 - CYBELE MAYLONE:
NEW LEADERSHIP AT THE ALDRICH
The next in our
Spotlight on Arts & Culture
series of monthly live interview shows on

WPKN 89.5 FM

will be spent with

Cybele Maylone

, the dynamic new young leader of The Aldrich Contemporary Art Museum. Get to know Cybele, and find out where The Aldrich might be heading under her new leadership. Save the Date:

Mon. May 13 at Noon

.
❦

– Latest List by Town of Organization and Creative Business Members: here
❦

– Latest List by Town of Artist Members: here

ROUND-UP OF MEMBERS' NEWS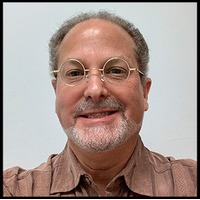 The Avon Theatre
is pleased to announce the hiring of

Stuart Adelberg

as its

Executive Director.

Adelberg was most recently Chief Executive Officer of

Habitat for Humanity of Coastal Fairfield County

where he oversaw the construction and sale of close to 40 new affordable homes.
Adelberg has over 30 years of experience working for nonprofit organizations, including as the President of the Greenwich United Way from 1999 – 2015.
He currently serves on the Advisory Board of the Greenwich Arts Council.
He
joins the organization on the occasion of its 80th anniversary, a time of much celebration and plans for future growth. A
member-supported non-profit independent cinema, the Avon showcases a diverse program of new independent films, documentaries, foreign films, and cult classics. It recently launched a new series, the Black Lens, featuring the African-American experience through the lens of film and offers several film series, including Discover Indian Cinema in partnership with the India Cultural Center of Greenwich, and French Cinémathèque in collaboration with the Alliance Française of Greenwich.
The Fairfield Museum & History Center

is celebrating the continued support of

Bankwell

for its field trip programs. Mike Pida, vice president for business development at Bankwell, recently visited the Museum to meet students from

New Beginnings Family Academy

who were on an educational field trip. Thanks to the support of community partners like Bankwell, the Museum is able to offer field trips and similar programs

free of charge

for students from Bridgeport, Norwalk and other communities that can benefit from these programs.
Greenwich Historical Society
's newly reimagined campus received an
Award of Merit
from the
Connecticut Trust for Historic Preservation
last month. The awards program honors outstanding achievement in protecting and nourishing Connecticut's significant buildings, landscapes and communities, and the individuals and organizations whose work makes historic places shine and serve as an inspiration for others. The Connecticut Trust praised the campus for furthering the Historical Society's mission and revitalizing a place that inspired Impressionist artists. The campus' restored Toby's Tavern was immortalized by well-known American Impressionist artist Childe Hassam when he and other American Impressionists lived, worked and taught at the site from 1890 to 1920. In photo (l to r)
John Wasilewski, Associate Principal, David Scott Parker Architects; Debra Mecky, Executive Director and CEO, Greenwich Historical Society; David Scott Parker, President, David Scott Parker Architects.
The Maritime Aquarium at Norwalk
's annual gala April 11 raised $470,000 in support of the Aquarium's mission, including its unique environmental-education programming and financial assistance for area schools. During the gala, a "paddle raise" generated $59,000 specifically to replenish a scholarship fund that helps to make the Aquarium and its marine-science and environmental-education programs available to tri-state area schools regardless of their ability to pay. Highlight of the evening was the presentation of the Aquarium's annual Red Apple Award to Chubb, a strong supporter of the Aquarium, most recently through a gift of more than $107,000 that will allow for energy-efficiency upgrades in the 135,000-square-foot attraction. Above, Jeff Updyke, left, COO for Chubb's North American Field Operations, accepts the Red Apple Award on behalf of Chubb from Dave Truedson, the Aquarium's chief operating officer,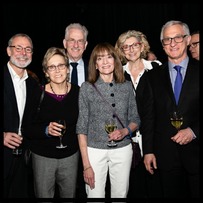 Neighborhood Studios of Fairfield County
(NSFC) had a successful annual gala with some 450 supporters kicking-off the

Adopt-A-Camper

campaign that enables NSFC to provide summer programming to Bridgeport area children and youth. The nonprofit community school has been providing varied art experiences for at-risk children from the greater Bridgeport area for 41 years.
The event, which was held at the Quick Center for the Arts at Fairfield University and featured the Ailey II Dance Company was upbeat and inspiring. The dancers swept the audience off their feet and received thunderous applause. The world-renown dance troupe, now includes Westport native Grace a Bergonzi as its newest member, which added to the excitement of the performance.
Long-time supporters, Dr. Jeffrey and Laurie Gross of Westport, this year's honorees, were celebrated for their long-standing commitment to NSFC and the greater Bridgeport community. The evening also showcased NSFC student talent: musicians, dancers, and artists. Above:
Front row: Alan and Betty Feldman, Laurie and Jeffrey Gross;
Back row: Jon Fraade and Rita Appel (chair of NSFC board)
The Westport Arts Advisory Committee (WAAC)

has announced the creation of the post of

Poet Laureate

for the Town of Westport. This will be an honorary, non-compensated position for a term of two years. WAAC is now launching a search for a poet to fill the position (

apply here

;

deadline May 31). The program will be administrated and managed by WAAC, serving by appointment of the First Selectman. Objectives for the position include: to promote poetry as a form of communication, inspiration and entertainment in the life of town residents; to expand and promote the community's awareness and appreciation for poetry, spoken word, and writing in general; to advocate for poetry, literature, and the arts, and contribute to the Town of Westport's literary legacy through public readings and participation in civic events; to summon a spirit of celebration, reflection and healing; and to utilize Westport's natural and human resources to promote poetry in the community.

More...
12 CORE COMPETENCIES OF AN ARTS EDUCATION LEADER




Americans for the Arts

has released the results of a long-term study of the core competencies for an arts education leader. The project started in 2015 to define an equitable, expanded, and well-resourced pipeline to leadership in arts education. After surveying the field, analyzing the results, testing, and then more research and testing, the

12 Core Competencies

emerged, organized into four themes. Arts schools and others are using/teaching these concepts.

APTITUDES

—

the inherent ways in which we approach our work

1. Collaboration:

Working together within and without the arts field, recognizing that we are stronger together.

2. Criticality:

Seeing beyond how the work currently is and envisioning how it can be.

3. Creativity:

Thinking outside the box to solve problems and imagine the future.

SKILLS

—the developed approaches to interconnect our work

4. Policy Literacy:

Understanding the impact of implicit and explicit policies that impact our work.

5. Evidence Use:

Quantitative + qualitative data to show the impact of our work.

6. Storytelling:

Illuminating the impact of our work through the real-life experiences of individuals and groups.

7. Advocacy strategy:

Formulating the strategies which unify advocacy efforts to effect sustained change.

PRACTICES

—the ongoing processes that sustain our work

8. Learning:

Continuously engaging

in opportunities to attain new knowledge and maintain up-to-date with current trends.

9. Networking:

Recognizing our own and fostering community among diverse individuals with different strengths to contribute.

10. Mentoring:

Engaging in multi-generational cyclical learning experiences to foster the next (and renew the current) generation of leaders.

COMMITMENTS

—the obligations that run through our work

11.

A love for and joy of working with learners and in the arts is essential for sustained engagement in a career as an arts education professional.

12.

A commitment to social action, cultural equity, and racial justice is essential to achieving a flourishing civic society.

NEW FACEBOOK GROUP SUPPORTS

ARTS AND CULTURE LEADERS OF COLOR

NETWORK




Americans for the Arts

(AftA) has announced, as part of the work

to find stronger ways to support and connect leaders of color in the sector, a new

Facebook group

to augment the programming planned for the

Arts and Culture Leaders of Color Network

(ACLCN). The Facebook group will join other AftA initiatives, including the

Leaders of Color Forum

, a professional development program; the quarterly Coffee Talk series on

ArtsU

, showcasing leaders in the field in conversation, sharing their insights and experiences; and a dedicated member listserv.

Launched in October 2018 in response to feedback from the field at last year's Annual Convention in Denv

er, the

ACLCN

started with a small Steering Committee of 15 individuals who represent a broad range of field voices. Leveraging the Facebook group will give the work that is happening a bridge between members and non-members. In the coming year, Americans for the Arts also plans to connect with other networks supporting art administrators of color in the country to ensure this work is relevant, robust, and not redundant.

Not a member of the ACLCN listserv? After logging into your Americans for the Arts member profile, you can add the listserv to begin receiving periodic communications. Click here for more information.

The Appropriations Committee approved a $43.3 billion two-year spending plan for Connecticut April 30 that replenishes funding for local schools, highway rest areas and visitor centers, while laying the groundwork for a higher minimum wage and a new paid family medical leave program.

The budget provides f

lat funding for DECD grants for arts and culture programs across Connecticut.



The Awesome Foundation for the Arts and Sciences is a worldwide network of people devoted to forwarding the interest of "awesomeness in the universe." Established in 2009, the foundation distributes

$1,000 grants on a monthly basis

to projects and their creators through chapters. In each chapter, the money is pooled from ten or more self-organizing "micro-trustees." The chapters are autonomous and organized by the trustees around

geographic areas or topics of interest.

Grants are provided with no strings attached, and the foundation claims no ownership over the projects it supports. You can apply to any chapter, but most applications are made to chapters close to where you are based, or to several theme-based chapters.

One of the chapters within The Awesome

Foundation is

The

Awesome Libraries Chapter

, created by a small working group of passionate librarians within

Library Pipeline who wanted to provide a catalyst for proto-typing both technical and non-technical library innovations that

embody the principles of diversity, inclusivity, creativity, and risk-taking.

Naturally, we embedded these principles into the grant selection guidelines.

If you have an awesome library project that fits within these principles, we want your application!

Apply Now. P

rojects on a quarterly model in 2019:

March/June (American Library Association Pitch)/ September/December.

Applications are welcome at any time.

General questions? Email

libraries@awesomefoundation.org

.

Want to start a Fairfield County chapter?

Gather ten or more trustees to commit to donating $100/month - and

contact

join@awesomefoundation.org.




T

he Cornelia T. Bailey Foundation is accepting applications for its Philanthropic Arts ("P/Arts") Program.

In its inaugural year, the program seeks to promote the teaching power of the arts and, to that end, invites applicants from Florida, New York, New England, or the D.C., that have a good idea for how the arts and education can be combined to create a more immersive and engaging atmosphere for learners. The program's primary goals are to enhance or transform outdated school curricula; motivate and engage children, students, and alternative learners; deepen professional development for teachers, professors, and/or childcare workers; create linkages between school and home; encourage evidence-based art-based instruction; and help close the achievement gap.

Grants of up to $25,000 will be awarded in support of programs dedicated to strengthening and rebuilding visual and performing arts programs, as well as ideas that create or expand on existing art programs. Programs or initiatives should be based on the use of the arts and arts education to teach core academics in a qualified education program within a public school, private school, university, or public charitable organization.

The foundation is also interested in promoting programs and ideas where the arts are being used in early childhood education, in university and community colleges, and in the engagement of alternative learners. Proposed or existing programs must impact at least thirty children or students within the first six months of implementation and no fewer than sixty by the end of the first year.

Grant decisions for the program will be made on a monthly rolling basis until the final deadline of

October 31, 2019

.
GRANT PROPOSAL WRITING WORKSHOP




In this Two-Day Grant Proposal Writing workshop, you'll learn to craft successful grant applications to increase your organization's financial stability and sustainability! Designed for novice grant seekers; participants will receive a comprehensive introduction to the world of grant proposals. Presenter:

Dr. Majo Jacinto, CPA;

Program Chair & Associate Professor,

Master of Science in Accounting,

Post University.

Fees:

Early Bird Discount through May 20:

$200 for Members;

$300 for Not-Yet-Members.

Regular registration rates:

$250, Members,

$350, Not-Yet-Members. Further information and

register

here

.




PROJECT MANAGEMENT FOR NONPROFITS

Formalize your knowledge and understanding of industry best practices, project management standards, and leadership skills, with this 3-part certificate series organized by The Alliance. This program is designed to review and emphasize the project processes and knowledge areas, terms, tools, and formulas as well as extend the knowledge base into soft skills such as communication, conflict management, team development and leadership.

Presenter:

Alisa L. Hunt

, Ph.D., CPA.

Program Chair,

MSc in Accounting and M.B.A. Entrepreneurship Concentration, Finance Concentration Program.

Fees:

Early Bird Discount through May 21:

$389 for Members;

$439 for Not-Yet-Members.

Regular registration rates:

$439, Members,

$489, Not-Yet-Members. Further information and register

here

.

ARTS LEADERS AS CULTURAL INNOVATORS




EmcArts is accepting applications for the Greater New York City Area (includes Western Connecticut) cohort of Arts Leaders as Cultural Innovators (ALACI), a leadership development program that aims to engage up to twenty first-time regional executive and artistic directors of nonprofit arts and culture organizations in a twelve-month series of seminars, executive coaching, and practicums.

Current training for top executive positions in arts and culture organizations tends to focus on technical and functional issues (marketing, fundraising, planning, budgeting) rather than on adaptive skills, culture, and leadership. Many new executive directors fall into the traditional "heroic" model of leadership, thus impeding rather than propelling a shift in leadership skills and roles. The lack of coaching and capacity-building is currently colliding with a huge generational shift in leadership in the field, making the ALACI program particularly timely. ALACI focuses on building the capacity of arts professionals to navigate complex problems where there are no known solutions, best practices are insufficient, and where the way forward is generated only through probing, experimentation, and learning-by-doing.

There will be

an information session

held on

May 13, 4:30-6pm

at the offices of the Theater Communications Group, 520 Eighth Avenue, 24th Floor; New York, NY. RSVP here.

Applications due by June 25.

See the EmcArts website for a complete program description, an FAQ, and the Call for Applications.
Professional Development Events Coming Up
…



NXTHVN offers a unique shared environment where artists and curators converge for an opportunity to make art, exchange ideas, and extend their networks. NXTHVN's fellowships provide dedicated work space, a stipend, a professional development curriculum, and mentorship opportunities. These are combined with a paid high school Apprenticeship program to ensure the next generation of talent receives the support and direction it needs. NXTHVN's facilities include exhibition space, a black box theater, and co-working space. The combination of these amenities further creates an atmosphere of collaboration, inclusion, and social engagement amongst the entire New Haven community. Under the direct supervision of the Executive Director, the project manager helps to deliver NXTHVN's strategic vision and ensure smooth operations of the non-profit organization, currently in the start-up phase. They are primarily responsible for serving as point of contact for administrative communications between NXTHVN and collaborators both inside and outside of the organization. The role centers on the coordination and production of NXTHVN's fellowship, apprenticeship, and internship programs, which includes, but is not limited to: Coordinating professional development workshop logistics; Planning live events, including networking activities, site visits, tours, and on- and off-site programs; Maintaining the NXTHVN calendar; Scheduling and drafting agendas for meetings with key internal and external stakeholders; Copy-editing grants and marketing materials; Liaising with partners to coordinate participant contracts and forms; Reviewing data and information logs to reflect accurate attendance numbers, expenses, contact information, year-end reports, etc.; Creating promotional materials across platforms and coordinating strategic marketing strategies for NXTHVN activities and announcements; Producing program evaluations for participants, visitors and facilitators.

Background Requirements:

Strong background in art production and/or administration with demonstrated hands-on project management experience required; Proven ability to create and manage systems with expert oversight, and enact administrative workflows required; Respectful attitude, philanthropic drive, team spirit, and a willingness to share ideas and learn on the job required; Ability to collaborate openly and effectively, while engaging own responsibilities at all levels of production required; Independent problem-solver able to see the bigger picture and structure/ systematize tasks and priorities appropriately required; Advanced interpersonal, written and verbal communication skills required; Excellent computer skills, particularly MS platforms. Available some nights and weekends to deliver programs and the calendar of events required Applicants should submit a letter of interest, CV and 3 references to hello@nxthvn.com no later than June 1, 2019. No phone calls or faxes, please.

ACT of Connecticut is seeking a Director of Development to plan, organize and direct all of our fundraising efforts, including a major gifts program, annual fund, planned giving and special events. Reporting to the Director of Operations, the Development Director works closely with the Executive Director, Artistic Director, and the Board of Directors in all development and fundraising endeavors.

Responsibilities:

Develop and execute annual fundraising plan, including annual income goals and budget;

Identify and build relationships with new and prospective donors. Maintain long-term relationships with existing donors. Conduct prospect research. Make direct, face-to-face solicitations

;

Help our donors accomplish their philanthropic goals through a relationship with ACT.

;

Generate new ideas that increase revenue and donor loyalty

;

Develop a major gifts program including identification, cultivation and solicitation of major donors

;

Manage donor database to track and cultivate donors and prospects. Maintain gift recognition program

;

Identify foundation and grant opportunities, write grant proposals and manage tracking requirements.

8. Build a planned giving program with a focus on deferred gifts such as bequest expectancies

;

Direct the annual fund program, including mailings and annual fundraising drives

;

Direct capital campaigns and other major fundraising drives

;

Coordinate fundraising special events, including the annual Gala

;

Manage annual sponsorship packages. Identify new sponsors

;

Make public appearances/accept speaking engagements to share information about ACT of Connecticut with the community

;

Staff Board Development Committee meetings

;

Demonstrate professional conduct at all times

;

Perform other related duties as requested.

Qualifications:

Must embrace the mission of ACT of Connecticut

;

Five years of experience in professional fundraising, particularly major gift fundraising

;

Ability to establish and maintain effective working relationships will all constituencies, including patrons, board members and the community at large; must possess tact, discretion and diplomacy

;

Proficient skills in Microsoft Word, Excel, Google Suite and donor databases, preferably Bloomerang

;

Strong written and verbal communication skills, including presentation and negotiation skills

;

Possess the skills to work with and motivate board members and volunteers

;

Be a "self-starter" and goal driven to initiate donor visits and fundraising calls. Have the desire to get out of the office and build external relationships

;

Be organized and exhibit "follow through" on tasks and goals

;

Display a positive attitude, show concern for people and community, demonstrate presence, self-confidence, common sense and good listening ability

;

A bachelor's degree. To apply:

Please submit a cover letter and resume to

hporter@actofct.org

.
FOR JOBS, FOR SALE, FOR RENT, VOLUNTEERS, AND CALLS FOR ARTISTS - CONSULT AND POST IN OUR
CLASSIFIEDS
SPREAD THE WORD!
Please help us expand the reach of our weekly E-Buzz newsletter with its selection of events taking place that week in our region
.
See the

most recent issue

. Subscribe here.
The Cultural Alliance of Fairfield County is a 501(c)(3) organization. We are very grateful for the support of our individual and organization members, our individual donors and the following organizations.