Subject: Organizations' Newsletter - April 19, 2019
View this email online if it doesn't display correctly
News and Opportunities for the Cultural Nonprofits and Creative Businesses of Fairfield County, CT
The Cultural Alliance of Fairfield County is a nonprofit membership service organization that supports its members through unified marketing, capacity building, professional development, and advocacy services. This newsletter is sent to all who request it, but we ask that,

if you are not a member

, you explore membership benefits and consider joining. Find out more and
sign up here.
MEMBERS: PLEASE REGISTER ON OUR WEBSITE
389

of our 600 members have now created profiles on the new integrated Cultural Alliance website - please join them! In order to post an event on FCBuzz Events, you need to register on the website as if you are a new member, using the same email address you used for the old FCBuzz site as your contact email (call us if you are unsure what address that is).
Call 203-212-6894 or email with any questions.
SPOTLIGHT ON ARTS & CULTURE
PODCAST NOW AVAILABLE:

CONNECTING OUR TOWNS
If you missed last week's

Spotlight on Arts & Culture

, our monthly live interview show on WPKN 89.5 FM on Connecting Our Towns, you can now listen to the podcast here.
Hear from
Frank Derico

, Neighborhood Studios;

Pam Lewis

, Connect-Us;

Laurence Caso

, The Klein; and

Rob Silvan

, K.E.Y.S., about what they do, how they got started, how much assistance they get from other towns, and what more we could all do to help Bridgeport's youth thrive and prosper.
❦

– Latest List by Town of Organization and Creative Business Members: here
❦

– Latest List by Town of Artist Members: here

ROUND-UP OF MEMBERS' NEWS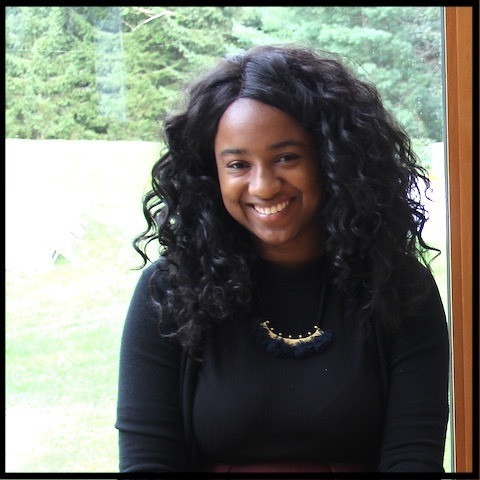 Congratulations to
The Aldrich Contemporary Art Museum
's

Sierra Van Ryck deGroot,

Education Assistant,
for being awarded an
Elizabeth L. Mahaffey Arts Administration Fellowship.
Sierra's award will enable her to represent the Museum at the 2019 Annual Convening of the
Art Administrators of Color
as well other conferences, w
here she will learn from her peers in the field.
Sierra, who
has an M.S.Ed in Museum Education with a specialization in Early Childhood Education from Bank Street College of Education,
works across audiences in the Museum's school and family programs, and is currently developing future teen initiatives for The Aldrich as well as managing the Museum's full-day full-week summer camp experience. Sierra also serves on the board of the New York Museum Educator Roundtable, working with colleagues across institutions to create programming and professional development opportunities for educators through the tri-state area. The Aldrich and its staff are proud of the great work that Sierra does and congratulates her on this esteemed fellowship.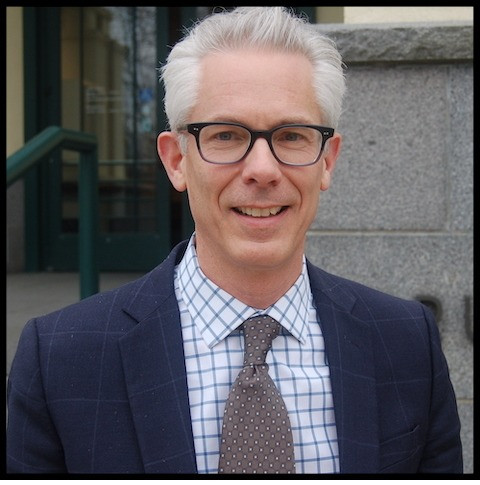 The Bruce Museum
has named
Robert Wolterstorff
as its new
Executive Director
, effective June 1, following the previous announcement of the retirement of
Peter C. Sutton
after an 18-year career as Executive Director of the Bruce. Wolterstorff has served as Executive Director of the
Bennington Museum
in Vermont since 2012, leading the 167-year-old museum through a well-received curatorial makeover, including the 2016
Milton Avery's Vermont
, which increased attendance by more than 40%, surpassed in 2017 by
Grandma Moses: American Modern
. He created a Bennington Modernism Gallery to highlight the circle of now-famous abstract artists associated with Bennington in the 1960s: Helen Frankenthaler, Kenneth Noland, Jules Olitski, Larry Poons, David Smith, Tony Smith, and Sir Anthony Caro. He also created
3D Digital: Here and Now
, which focused on the innovative digital manufacturing in Bennington, and a recurring series of one-night living tattoo exhibitions, which brought in new audiences. This is an exciting time for the Bruce, engaged in a transformative $60 million capital expansion project, doubling its footprint to 70,000 sq. ft., including a three-story addition, open to Bruce Park, with a façade of cast stone and glass inspired by the striated walls of Connecticut's historic rock quarries.
"What draws me to the Bruce,"

said Woltersdorff,

"is the unparalleled opportunity to create a new museum...to be involved in forming significant new collections, a new attitude, and new ways that the Museum will connect with its community."
Wolterstorff earned a Master of Fine Arts and a doctorate in art history from Princeton University, where he wrote his dissertation on the 18th-century neoclassical architect Robert Adam. He has a master's in art history from Williams College and a bachelor's in biology from Calvin College in Grand Rapids, Michigan.
More...
Band Central and City Lights Gallery patrons packed the house of the Downtown Cabaret Theatre, for a high energy fund and friend-raiser supporting arts enrichment programs for youth, and celebrating

City Lights 15th anniversary,

Fri. April 12.

Rob Fried and Band Central sponsored and produced the Magic of Motown benefit concert.

This academic year, City Lights programs will reach 5,000 student attendees, partnering with Band

Central and Fairfield Arts for Youth. Outreach includes cultural arts integration programs in the schools of music, dance, and visual arts, mural projects through a collaboration with

Aim Higher Together Bridgeport

, the anti-violence art campaign, and Make Music Day-Bridgeport, scheduled for the first day of summer.
City Lights has also partnered with the Multicultural Magnet school in Bridgeport for 3 years. Photo:
Song-writing workshop at the Multicultural Magnet School with teaching artist Fuzz San Giovanni.
Fairfield Public Library
, through the
Friends of FPL
), received one of the 2019 Regional Initiative (REGI) grants, administered by CAFC and funded by the CT Office of the Arts. FPL is now preparing for presenting its funded project: Jazzed Up! Celebrating Libraries through Music, Art and Technology. Mark Edinberg will perform his 13-part jazz piece The Library Suite, with his sons, Dan (bass), and Joel (saxophone), that will also feature the Vindor, a new digital woodwind instrument. The Library Suite will premiere at the Pequot Library

April 28, 2pm.

On

Saturday, April 27,

2:30-4:30pm

there will be a reception with all of

The Library Suite

artists in the Bruce S. Kershner Gallery at the Fairfield Public Library, 1080 Old Post Road. Photographs taken by Dave Pressler to accompany

The Library Suite

will be on display and there will be live jazz piano by Mark Edinberg.
New Paradigm Theatre
(NPT) has a new approach for selecting the star of its next musical production with young people. Each of the nine finalists
for the role of

Conrad Birdie

in

Bye Bye Birdie

, NPT's summer production will perform their callback material in front of a live audience on May 5th. The audience will decide by voting for their favorite! By the end of the event, NPT will have "CAST" the title role. Tickets are available now for this fun(d)-raising (and educational) event, hosted by Emmy-nominated

Scott Bryce

. Entertainment will be provided by NPT Broadway pros and youth while the votes are being counted.
Congratulations to

Project Music's Executive Director

Ian Taylor

for being awarded an Elizabeth L. Mahaffey Arts Administration Fellowship to work

with

Teaching Artists International (TAI)

in the Balkans this May. This opportunity is made possible with support from the

CT Office of the Arts (COA) and will allow Ian to
learn with three El Sistema-inspired organizations working to reunite war-torn communities through music: House of Good Tones Srebrenica (Bosnia & Herzegovina), Sustav orkestara djece i omladine - El Sistema Hrvatska (Croatia), and Music Art Project (Serbia). As a TAI fellow, Ian will lead classes, teach lessons, work with local faculty on professional development, give workshops, and perform with and for the students, families, and larger communities. The fellowship aims to prepare the next generation of musicians with tools for the classroom, global citizenship, and using artistry for community development.
The Westport Arts Center
has announced
its plans to expand its space in a move to a new location at 19 Newtown Turnpike, Westport. This will triple the Arts Center's space when it opens this Fall. The move is being seen as a great opportunity to expand its already rich range of activities. The new property is a 1926 stone building, with attached warehouse and free-standing cottages. This offers the potential of 30,000 square feet for museum exhibitions, state-of-the-art-classrooms, artists-in-residence quarters, concerts and other events, a library of rare art books, and a members lounge space. Beyond the building itself, the property is over 6 acres with sprawling outdoor space including gardens and paths for exploration. The Center is excited that this allows not only for broader programming, but also larger scale innovative art pieces and installations. More details will be released at the Center's 50th Anniversary Gala, May 18th.
RENÉ SOTO IS OUR REGIONAL ARTS HERO!




René Soto

, artist, publisher, gallery director, and all-around nice guy, has been named by the Connecticut Office of the Arts (COA) as ARTS HERO for our region of coastal Fairfield County. The COA created the Connecticut

Arts Hero Awards

in 2016, to honor and celebrate individuals who are doing extra-ordinary things in, for, and through the arts. Nine awards are made, one from each of 9 regions represented by COA's nine regional service organizations, and will be presented

May 1 in Hartford

. Come celebrate

at the free celebration (details and

register here

)

.

René Soto

arrived in the U.S. from Guatemala eight years ago. After the death of his brothers and mother, he used painting as a way of releasing the pain and under-stood that if art could help him, then others could also benefit from the arts. Working multiple jobs, René always found the time to volunteer at many nonprofits, giving art lessons to the elderly, children, and families of cancer survivors. He has donated his work to organizations such as the Ronald McDonald House, Stamford Senior Center, Caring with Grace, Domestic Crisis Violence Center and others. I

n May 2018, he inaugurated the

René Soto Gallery

at 1 Wall Street, Norwalk and, in less than a year, the Gallery has become a home to local and international artists, poets, dancers, and many other nonprofits that had been looking for a place to express and share their love for the arts. J

oin with his friends and colleagues in congratulating René on this honor.

CELEBRATE CONNECTUCT ARTS DAY 2019




Registration is open for the CT Office of the Arts' (COA)

Connecticut Arts Day 2019.

This annual event, initiated in 2016 to celebrate the arts and the cultural vibrancy that the arts provide to communities across the state,

includes performances, panel discussions, presentations, workshops, networking opportunities, and the presentation of the

Connecticut Arts Hero Awards

(this year held May 1 in Hartford) and the COA's

Lifetime Achievement Award

. The Day opens at the

College Street Music Hall

, 238 College Street, New Haven, with breakfast, a performance by Drew Dollaz, a keynote discussion group on Arts Relevancy, and a performance by Asian Performing Arts. The program will then move to the

Omni New Haven Hotel at Yale

, where highlights will include breakout discussions on

Connecticut's Young Creative Entrepreneur

s

;

Education and the Arts

(on how educators and arts organizations can improve school climate and student achieve-ment);

Arts Experiences for All Abilities

;

Collaborative Artistic Practice

(how artists, non-profits and community organizations can more successfully partner);

Creative Leaders Activating Their Communities

(how creatives in our state are fostering civic action through the arts;

Disrupting the School-to-Prison Pipeline

(effective arts-based practices and programs positively impacting youth in this pipeline); and

CT Office of Tourism's Marketing Programs

. The day will conclude with performances by Connecticut State Troubadour Nekita Waller, and Jus cuz, and a cocktail reception. Registration ($25) includes lunch and reception. Information on performers and presenters here.



The New England Foundation for the Arts (NEFA) has announced a new partnership with South Arts and its national initiative Jazz Road

to support jazz artists throughout the U.S. through expanded opportunities to tour. Grant guidelines for the program will be posted in April 2019, and are anticipated to support artists via:

Touring subsidies

to help artists make the leap from localized success to reach new audiences outside their home area; and

Residency subsidies

to help artists explore their work in a community outside their home area through new collaborations, performances, and experiences.

Jazz Road is a national program to help jazz artists residing in every part of the country develop small (three-to-six site) tours.

It aims to engage the full spectrum of jazz programmers and venues, including non-traditional or alternative spaces for jazz, clubs, performing arts centers, and established jazz programs or festivals. It encourages the presenting of jazz in new ways, and bringing artists to underserved, isolated and rural areas to build audiences for jazz. It

will support artists to work with not only established jazz programs (both nonprofit and commercial), but also with organizations that may not be currently associated with jazz such as artist spaces, community centers, galleries, listening rooms, libraries, house concerts, places of worship, retail and civic events. It

will support artists and presenters in collaboration to create new audiences for jazz in new locations.

Grants will be awarded to fairly pay artists when presenters with smaller budgets may not have the capacity to do so.

Jazz Road Tours

Guidelines will be available in April 2019

. The first deadline is July 1, 2019 for tours taking place between September 2019 – August 2020.

Call for Presenters, Programmers, & Venues:

To facilitate building connections for jazz artists, NEFA invites all New England-based jazz presenters, programmers, and venues that may want to participate in a Jazz Road project, partner with artists to build new jazz audiences, and potentially receive partial artist fee subsidy to present Jazz Road artist grant recipients,

to complete a short survey.

Expressing interest in Jazz Road will help artists connect with potential presenters to plan tours and residencies in New England through this forthcoming initiative.

Please spread the word to other jazz programmers by sharing this survey. This survey is found in this link:

http://www.jazzroad.org/for-presenters

. Feel free to contact South Arts or NEFA's Presenting & Touring team if you have any questions about Jazz Road and be on the lookout in April to share the guidelines with artists that may wish to apply!

NEW ENGLAND STATES TOURING (NEST) GRANTS




grants

provide support to New England-based nonprofit organizations for public presentations and activities by New England

artists listed on the CreativeGround directory.

The goals of the program are to: give the communities of New England direct access to the artistic excellence and diversity available in this region; p

rovide New England artists with the opportunity to build audiences through touring to a variety of communities, thereby increasing demand for their work; e

ncourage thorough planning of projects that provide meaningful interaction between New England artists and communities; and r

emove barriers to participation due to race, gender, disability, sexual orientation, class, age, and geography. Presenting

organizations select artists from the registry of artists who

represent a wide range of disciplines, including dance, folk art, interdisciplinary work,

media, music, musical theater, opera, poetry, and storytelling.

NEST artists must be available for public performances and must maintain a permanent residence in New England.

NEST grants are awarded through a competitive selection process. Grants are available in amounts of up to 50% of the artists' fees, and typically range from $400 to $4,000. Requests below $400 will not be accepted. Artists' fees may include costs for creation of new work, travel, and per diem./

The amount of funding awarded is based on the extent to which the project meets these criteria: c

ontextual, educational, and adjunct activities featuring the artist(s) in the project (e.g., workshops, lecture-demonstrations) which meaningfully engage various sectors of the community; cross-sector exchanges (connecting arts and non-arts organizations) and collaboration are strongly encouraged.; r

emove barriers to participation due to race, gender, disability, sexual orientation, class, age, and geography; w

ell-planned promotion and marketing, including linkages that extend and deepen the reach of the project; a

budget that reflects revenue from a variety of sources including admissions, sponsorships, private foundations, individuals, and/or government agencies. NEFA strongly encourages charging admission to performances and events.

Online applications must be submitted before midnight on the deadline date. Applications must be submitted a minimum of three months in advance of the proposed project. NEST grant recipients will be notified six-eight weeks following the deadline. Preview application questions here. Apply here.
The Connecticut Office of the Arts has Guidelines available, and applications open, for four grants currently - all with deadlines in the next month - so get to work!



The

Good to Great

program

provides funding for capital projects initiated by non-for-profit arts, cultural, and historic organizations that connect art, history and tourism in ways that enhance and transform the visitors' experience of an arts/cultural venue or historical site. This program

seeks applications that look beyond basic facilities repair, rehabilitation, or expansion. Strong applications will include

new means of sharing and telling the stories of our state's rich history and culture in engaging, meaningful, and relevant ways

. Funding will be prioritized for collaborative projects that demonstrate a clear vision of how individual sites and organizations can effectively tie together local, regional, or statewide cultural assets in ways that demonstrate measurable movement from "good" to "great". Applicants may request between

$25,000 and $150,000.

Interested applicants must submit a

Letter of Interest

describing their project idea via email to

Todd Levine on or before 11:59 pm, Wednesday, May 1, 2019. Click here for

Guidelines. V

isit the

Good to Great webpage

for additional information.

The Regional Initiative (REGI)

program encourages and supports small arts projects that are relevant to a community's current society, culture and trends. REGI is a good fit for applicants that have a

small arts-based project that targets a specific community matter, reflects on personal experience(s), and/or brings neighborhoods together.

REGI grants range between

$1,000

and

$4,000;

up to 10% can be for administrative expenses; grants require a 25% match (from cash and/or unkind contributions.

Individual artists can apply as well as

arts organizations;

creative entrepreneurs;

school districts or individual schools

;

curators/event planners

;

501(c)(3) non-arts organizations;

colleges, universities and departments; and

libraries

.

Applications are made through Survey Monkey and should be completed first in a word-processing document and then uploaded (you have to begin and finish in one sitting). See

Guidelines

, and

the budget form you have to separately download

. Review the application questions

here

. If you apply for a REGI grant you cannot apply for either a Project Grant or a Supporting Arts Grant.



The

Arts Project Grant

encourages and supports arts-based projects of artistic excellence that are aligned with COA's READI framework. Grant requests must range between $5,000 - $15,000.

Eligible Applicants:

Connecticut Artists (must apply with a fiscal sponsor OR apply using their legal business entity; a

rts organizations with 501(c)(3) status or with a fiscal sponsor;

501(c)(3) non-arts organizations with a history of offering publicly accessible arts-based program(s) or project(s)projects; m

unicipal departments; s

chool districts; c

olleges and universities.

Guidelines

are available here.

Applicants should visit the

Arts Project Grant webpage

for additional information and how to apply.

Application Deadline: on or before 11:59 pm,

Wed. June 19, 2019.

Funding Period: October 1, 2019 - September 30, 2020.

Interested applicants are encouraged to register for the Arts Project Webinar to take place on

Thurs. April 25, 3 - 4pm.

Register here. If you apply for a Project Grant, you

may not apply for

either a REGI or a Supporting Arts grant.

The

Supporting Arts Grant

provides unrestricted funding to help support arts organizations and municipal arts departments as they pursue their missions. This grant is flexible, giving the grantee the ability to use the funds where they are most needed.

An applicant must be either an arts organization or a municipal arts department. Please review the definitionsf and required criteria on the

program's webpage

.

First-time applicants to the Supporting Arts program are required to confirm eligibility by contacting

Rhonda Olisky

.

Funding allocations are made according to organizational budget size:

$1,000: organizational budget of $1,000 -$30,000;

$3,000: organizational budget of $30,000 - $100,000;

$7,000: organizational budget of $100,000 - $500,000;

$12,500: organizational budget of $500,000 - $1.5 million;

$15,000

: organizational budget over

$1.5 million. Funding is not guaranteed and depends on an organization meeting key performance criteria. Guidelines are available here; applicants

should visit

Supporting Arts webpage

for additional information and how to apply.

Deadline: 11:59 pm, Friday, June 28, 2019.

Funding Period: October 1, 2019 - September 30, 2020.
NATIONAL SURVEY OF HISTORY ORGANIZATIONS

Please take 10 minutes to complete the survey so we can have a few more organizations from CT be part of the data pool.

Because this is the first time for this AASLH survey, and we would like to be able to spot changes over the past few years, we are asking for the total number of onsite/in-person visitors (including students) not only for the past year (2018), but also for the year before (2017), and five years ago (2013). These visitation numbers, however you calculate them, are the numbers you report to your board, put in your annual report, etc.

Important! If your organization has multiple sites, or a museum and a site, or multiple divisions to which there are visitors, please complete one questionnaire for each entity.

Individual responses will be kept confidential, though AASLH staff may contact you if we have questions

.

Deadline is April 30.

AASLH will distribute the findings of this visitation survey to the entire field later this year, beginning at their Annual Meeting in August of 2019. Go to survey now!

ENVISIONING THEATER FOR YOUNG AUDIENCES




Theatre for Young Audiences/USA

(TYA/USA) and

Theatre Communications Group

(TCG), in partnership with the

National Endowment for the Arts

(NEA)

will present a one-day convening that will bring together TYA leaders, funders, arts journalists, and the wider theater community to discuss the impact and importance of the theater for young audiences (TYA) sector in the United States. We invite the field to join us for a series of discussions, presentations, and sharing of research as we bring attention to TYA as an industry, making the case to funders, media, and mainstream theater leaders that live performance for young people is a vital and important part of the theater ecology and the sector's long-term sustainability. As a post-conference convening to the TCG annual conference in Miami, this event will provide an opportunity for learning and exchange between leadership of TYA companies and mainstream theaters, who may not typically interact.

Registration for the post-conference is free and may be selected as part of the TCG National Conference registration. Free Registration for post-conference only is here.
NEW ENGLAND MUSEUMS ASSOCIATION WEBINAR
WHERE HAVE ALL THE VOLUNTEERS GONE?
APRIL 24
The New England Museums Association

(NEMA) offers a free webinar

Wednesday, April 24, Noon - 1 pm

, led by
Sophie Huget

, Director, New Britain Industrial Museum on

"Where Have All the Volunteers Gone?"
Every museum hopes to recruit new volunteers to assist with day-to-day operations and larger-scale projects. How do we attract volunteers, though? Get inspired to create a volunteer recruitment plan, and hear what's worked for others! Register here.
Professional Development Events Coming Up
…
DIGITAL MEDIA COORDINATOR




The Aldrich Contemporary Art Museum seeks a Digital Media Coordinator who would work with diverse Museum departments—Exhibitions, Education, Development, Special Events, and Visitor Services—to actively organize and archive content, and update The Aldrich's website to ensure that timely and accurate information is posted in a way to make the site dynamic, accessible, and engaging. In addition, this position will work on the Museum's forthcoming website redesign process and will be instrumental to its success. This position supervises the Museum's online presence and social media channels with the goals of elevating the Museum's profile, implementing outreach strategies to build constituency engagement, and supporting fundraising goals. This position will also schedule, develop, and format all Aldrich e-newsletters across all departments, create and manage a digital archive of all exhibitions, programs, and events, and support the Graphic Designer on special projects.

Responsibilities:

Format content for, regularly review, update, and maintain the Museum's website;

Assist with the Museum's forthcoming website redesign process;

Assure the timeliness, quality, and accuracy of website content;

Update, review, and maintain online retail and ticketing platforms;

Implement social media outreach to disseminate information about Museum activities, building visibility for and interest in Museum news, exhibitions, and programs;

Maintain consistent and frequent postings across multiple social media platforms to convey energy and dynamism of Museum activities and exhibitions;

Develop and create video content for various Museum depar-ments to share on website and social media, and to use for grant applications, when applicable; and more

.

Requirements:

Fluent in Illustrator (InDesign and Photoshop a plus), with a strong understanding of producing and optimizing media for the web;

Ability to collaborate well; comfortable working with a broad range of Museum personnel, including curators, educators, technology designers, and development, marketing, and communications staff;

Effective written and verbal communication skills;

Excellent organizational and problem-solving skills, and more.

The successful candidate will also demonstrate a commit-ment to the Museum's mission, to working to advance its position within the museum field, and the ability to advocate effectively for the Museum and its goals in professional and social settings. For complete description click here.

Please send cover letter and resume to:

jobs@aldrichart.org

, with the subject line "Digital Media Coordinator." Qualified candidates will be contacted. No phone calls, please.

WESTPORT CONTINUING EDUCATION

Westport Continuing Education (WCE) is looking for innovative and creative educators to engage, inspire, and teach school-age students in diverse after school programs. Classes in the arts, science, creative writing, drama, and physical education generally meet once per week for 1 - 1½ hours for 6 - 8 weeks in the Westport public schools during the academic school year.

Educators are encouraged to submit proposal ideas that resonate with students' interests and popular trends in grades K - 5, or 6 - 8. Educators work closely with the Director of WCE to develop engaging, themed activities for after school classes that specialize in topics such as visual arts, crafts, STEM/STEAM projects, drama, sewing, fitness, homework help, games, and multidisciplinary activities. Classes are aligned with the mission and goals of Westport Public Schools to foster 21st century skill-building; inquiry-based learning, creative and critical thinking, perseverance, and teamwork. Competitive payment for teachers is based on course offering and experience.

Qualifications

:

Maintain a professional and positive attitude;

Innovative problem-solver with expertise in teaching school-age children;

Experience in classroom management and maintaining a safe and nurturing environment where C

hildren can learn and excel;

Must be punctual and respectful of school facilities;

Must be able to pass a background check.

Responsibilities:

Develop, instruct, and lead children with fun and engaging learning experiences, hands-on projects,

games, and physical activity;

Communicate with Director and WCE staff in a timely manner with any needs or issues;

Maintain a safe and nurturing environment where students of all abilities and backgrounds have a

chance to develop important skills after school; Manage a classroom of 8-15 students, creating a set structure of activities; Create innovative "take-home" projects or activities; Classes are take-in/take-out; activities and materials must be set up quickly before the program and
ensure that classrooms are left clean and in order; Report in writing for any student disciplinary issues, injuries, or illnesses to Director and WCE staff; Supervise parent pick-up.

To Apply:

Please submit a brief cover letter outlining your experience and class ideas, resume, and three references to Westport Continuing Education, 70 North Avenue, Westport, CT 06880 or email to conted@westportconted.com
FOR JOBS, FOR SALE, FOR RENT, VOLUNTEERS, AND CALLS FOR ARTISTS - CONSULT AND POST IN OUR
CLASSIFIEDS
SPREAD THE WORD!
Please help us expand the reach of our weekly E-Buzz newsletter with its selection of events taking place that week in our region
.
See the

most recent issue

. Subscribe here.
The Cultural Alliance of Fairfield County is a 501(c)(3) organization. We are very grateful for the support of our individual and organization members, our individual donors and the following organizations.