Subject: Organizations Newsletter, January 10, 2020
View this email online if it doesn't display correctly
The Cultural Alliance of Fairfield County is a nonprofit membership service organization that supports its members through unified marketing, capacity building, professional development, and advocacy services. This newsletter is sent to all who request it, but we ask that,
if you are not a member
, you explore membership benefits and consider joining.
Find out more
and
s
ign up here
.
All links in
green
link to pages on our website
KIM MORQUE JOINS CULTURAL ALLIANCE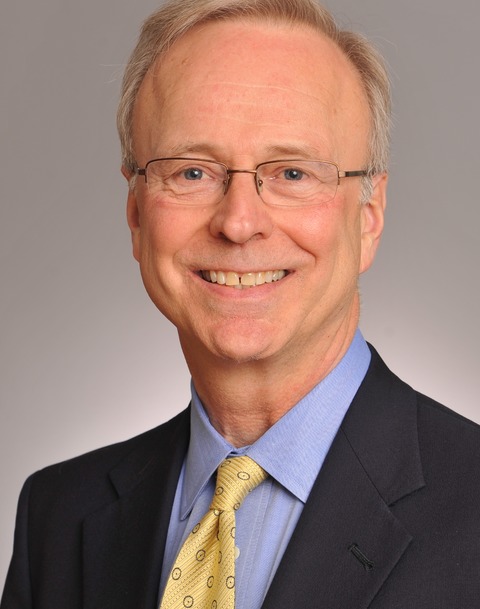 The Board of Directors of the Cultural Alliance of Fairfield County (CAFC) is pleased to announce it has elected Kim Morque, President of Spinnaker Real Estate Partners, based in Norwalk, as a new
member of the board
. Mr. Morque has been a principal with Spinnaker since 1998 and has over thirty years of experience in land use, real estate development/management and commercial construction. Past Chairman of the
Downtown Special Services District
in Bridgeport, Mr. Morque currently serves on the
Lockwood-Mathews Mansion Museum
Board of Trustees in Norwalk. He is past Chairman of the Urban Land Institute, Westchester/Fairfield County District Council, and past President of the Westchester/Fairfield board of the National Association of Industrial and Office Parks. In addition, he is a frequent speaker at industry forums and conferences on topics ranging from historic preservation, adaptive reuse, affordable housing and transit-oriented development. Board President, Cindy Vaccaro, welcomed Mr. Morque as a real estate developer and business person who has an understanding of how the arts and culture are deeply embedded in community development and can operate as effective partners in real estate development. CAFC Executive Director, David Green, praised Mr. Morque's history of partnering with artists, arts groups and cultural organizations in promoting the development of Bridgeport and Norwalk, in particular. "We look forward," he said, "to learning from Kim's experience, and applying his skill in bringing the arts and culture further into the center of community development."
More...
HEAR JANUARY

SPOTLIGHT

SHOW
ROBERT WOLTERSTORFF: LEADING "THE NEW BRUCE"
Tune in

Monday, Mon. Jan. 13

at noon, to

WPKN 89.5FM

for our monthly
Spotlight on Arts & Culture
radio interview show.
Meet
Robert Wolterstorff
,

appointed The Susan E. Lynch Executive Director and Chief Executive Officer of Greenwich's Bruce Museum in June 2019, just as this venerable art and science museum began a $60 million complete overhaul that will more than double its floorspace, adding education and community spaces and significantly expanding its space for permanent and temporary installations of art, science, and natural history exhibitions. MORE...
C
LEMENTINA ARTS FOUNDATION
President: Fernando Luis Alvarez
The Clementina Arts Foundation (CAF) is an arts nonprofit that seeks to build community by supporting artists' careers from the studio level all the way to the museum level: locally and internationally.
CAF funds three crucial programs, with three distinct objectives:
● To engage students in contemporary art and creative expression through the Kid Contemporary Program.
●
To grant studio space to emerging artists by partnering with landlords who have vacancies through the Sprouting Spaces Program.
●
To give back at its own reach to museums through Special Situation Funding.
Clementina was the name of the Fernando Luis ALvarez's grandmother and is the middle name of his young daughter, Chloe Clementina Alvarez. As a boy, Fernando lived with Clemntina
in a low-income community on the outskirts of Medellin, Colombia.
With the means to live in a more affluent neighborhood, Clementina found more wealth in elevating a poor community than she did in money itself. Fernando helped build community hand-in-hand
with his grandmother as she stewarded positive change through leadership and empathy. After she passed away, Alvarez is still inspired by the memory of his grandmother Clementina, her talent, and her actions — and borrows from those rich experiences to build community through the arts.
C
ONTEMPORARY ART NETWORK
The Contemporary Art Network
was created out of a need to help artists who are not represented by the conventional gallery model gain broader exposure and connect with creative collectors who buy art because they love it and want to have it in their lives. Beyond decoration or investment value, creative collectors appreciate the true value of art because it speaks to them on a personal level. CAN bridges the gap and engenders connections that are personal. CAN's creative collectors seek connection through getting to know the artist in their regions by spending time looking at their works and by creating meaningful relationships with the work and the artists. Artists selected for representation on the Contemporary Art Network are carefully vetted for the quality of their work, the seriousness of their artistic practice, and their intention to make a living doing what they love to do.
CAN presents its first collaborative exhibition The Contemporary Art Network
Showcase 2020
at The Greenwich Art Society Gallery on the 2nd floor at Greenwich Art Center from

Jan. 9-30

:
Melissa Bisbee Orme, Anelisa Calmet, Scott Glaser, Ellen Gordon, Joyce Grasso, Oli Kambeitz, Bob Kuperman, Lina Morielli, Mary Newcomb, Karen Schlansky, & Marina Shrady.
❦

– Latest List by Town of Organization and Creative Business Members: here
❦

– Latest List by Town of Artist Members: here
The Bruce Museum is in the early stages of a major, $60 million renovation and expansion project, headed by Robert Wolterstorff, the new executive director and CEO. During the construction phase, The Bruce has partnered with The Neuberger Museum of Art, in Purchase, NY, to host its Lifetime of Looking program in its exhibition space. This
is an art appreciation program for adults with memory loss and their caregivers.
In the image at right, participants are discussing George Segal's Appalachian Farm Couple 1936 (1978), which is on view in the Neuberger's exhibition, Then and Now: Modern and Contemporary Selections from the Permanent Collection.
Two Stratford-based member organizations are working out the terms for a new partnership. The Coastal Arts Guild of CT and Sterling House Community Center plan to work together so that Sterling House will become the new physical home of the Guild. Future plans include renovating the first floor meeting room of Sterling House into a gallery for future shows, and adding more adult arts classes and workshops. As a first step, the Guild will offer a figure drawing session twice a month. The first session will be held January 15
.
The New Paradigm Theatre, well-known for its inventive productions that are presented through a social justice lens, using multi-cultural, multi-generational and multi-gendered casting, and The Norwalk Symphony, an 80-year-old nonprofit with a well-regarded professional orchestra, are excited to partner with NICE (Norwalk International Cultural Exchange) for its upcoming production of South Pacific: In Concert. All three organizations are committed to bridging the gap between the arts and their local communities by creating "collective impact" through partnerships with other nonprofit organizations for their productions.

More...
The Norwalk Youth Symphony (NYS) will welcome acclaimed violinist Midori to perform and teach in a four-day residency in May. The engagement is organized through Midori's Orchestra Residencies Program, designed as a collaborative project to heighten the community presence of youth symphonies and provide meaningful experiences aimed at fostering the development of love for music and nurturing musicians of diverse backgrounds and levels. In Norwalk, Midori will give a master class for NYS musicians, workshops for parents and local teachers, and an advocacy event with state legislature. It will culminate in a performance with the Norwalk Youth Symphony Ensembles. More...
The
Quick
Center for the Performing Arts, at Fairfield University, recently said goodbye to
Marni Smith Katz

, Quick Director of Philanthropic Engagement. Marni joined The Quick in 2017 since when she
developed and grew the Quick Advisory Board, expanded Annual and Membership appeals, and built meaningful relationships with supporters and patrons.
She is leaving to assume the role of Associate Director, Planned Giving at Yale University and has left the Quick in a stronger place in its funding initiatives.
DIVING INTO RACIAL EQUITY
The
MAP Fund
supports original live performance projects t
hat embody a spirit of deep inquiry. Diving into Racial Equity is a case study by Animating Democracy that
examines the MAP Fund's successes in achieving one of its foundational prioriti

es—racial equity in arts and culture grantmaking—and its ongoing efforts to change practices toward this goal.
The study follows MAP's evolution to examine biases in its application platform, guidelines and requirements, applicant advisory supports and communications, and adjudication processes and its discoveries
can provide insights for others to re-envision who reviews proposals and how they are chosen, to orient and guide reviewers and panelists to be aware of bias, and consider alternative designs for application review that are more equitable.
See the report here.
MUSEUMS GOERS MAY LIVE LONGER
Researchers in Britain found that people who go to museums, the theater and the opera were less likely to die in the study period than those who didn't, a
ccording to the study, which was published this month in The BMJ, formerly The British Medical Journal. People who went to a museum or the theater
once a month or even every few months had a 31 percent reduced risk of dying in that period, states a NYT article on the subject.
Researchers in London who followed thousands of people 50 and older over a 14-year period discovered that those who went to a museum or attended a concert just once or twice a year were 14 percent less likely to die during that period than those who didn't.
The study also noted that engaging in the arts can reduce loneliness, promote empathy and emotional intelligence, and keep people from becoming sedentary — all factors that contribute to a longer life.
Connecticut Arts Day @ The Capitol will provide an opportunity for arts organizations to exhibit and to educate policymakers and the public regarding their exceptional work and the power of the arts. Connecticut Arts Day includes performances, panel discussions, presentations, workshops, networking opportunities, and the presentation of the Connecticut Arts Hero Awards and Connecticut Office of the Arts' Lifetime Achievement Award.
Reservations will be accepted on a 'first come - first served' basis. Stay tuned for more details!
JUDGES NEEDED FOR CONNECTICUT HISTORY DAY
Volunteer judges are essential to providing a quality judging experience to students presenting at a
Connecticut History Day
contest. Serving as a judge entails a time commitment from 8 a.m. to the early to mid afternoon (depending on the contest). Judges are required to review judging material prior to the day of the contest, as well as reviewing projects the day of the Contest.
There is a free judges workshop,

Feb. 22, 10:30 - 12noon

at the Fairfield Museum and History Center.
Paper and Website judges receive the projects to review prior to the Contest; for the other three categories (Performanc
es, Exhibits, and Documentaries) judges view the projects the day-of the Contest.

Learn more about dates and locations.
Sign up here.
CT HISTORICAL SOCIETY OFFERS SUMMER INTERNSHIP
The

Dangremond Museum Studies Internship at the Connecticut Historical Society is a 10-week summer internship designed to provide an immersive experience in a museum setting.
Students will work closely with the museum's Collections, Education, and Exhibitions Departments to complete numerous projects and gain valuable experience. Students are required to
be currently enrolled at a college or university and will have completed their sophomore, junior, or senior year by the beginning of the internship.
Application information
here.
EFFECTIVE BOARDS AND BOARD MEETINGS - YOUR QUESTIONS ANSWERED
Do you sit on a nonprofit board? Are you confused about the roles and responsibilities of a nonprofit board member? Do you wonder how to make your board meetings more effective and efficient? Do you know how to use agendas, adopt resolutions, and keep minutes?
Pro Bono Partnerships is offering a two-day presentation, "Effective Boards and Board Meetings: Your Questions Answered,
Tues. Jan. 14 AND Thurs. Jan. 16

at the Education Center, 237 Mamaroneck Ave. in White Plains. Check in at 6 pm, follwed by networking and the presentation from 6:30 - 8pm. $20 per person. Register online
click here

.
StEPs-CT TO ASSIST HISTORY ORGANIZATIONS
StEPs-CT is an integrated program of professional development, facilitated conversation, mentorship, and competitive grant funding for smaller cultural organizations, offered through CT Humanities. StEPs-CT (Standards and Excellence Program for History Organizations) is based upon a curriculum of best practices and aligns with the national curriculum developed by the American Association for State and Local History (AASLH).
StEPs debut in 2009, and has helped nearly 1,000 institutions nationwide, including 51 in Connecticut, begin taking "steps" to plan for positive change. To learn more,
click here

.
AMY SIMON FINE ART INTERN
Amy Simon Fine Art in Westport is seeking a part-time volunteer intern to assist with a variety of responsibilities at the high end contemporary art gallery. The gallery features compelling art in a variety of mediums and styles. Clients include collectors, museums, corporations, designers and architects worldwide. Understanding that the art market can be daunting, we are committed to making the acquisition process easy and accessible to collectors, as well as first time art buyers. The internship offers i
nteresting and exciting opportunity to learn the art business.
Days and hours are not regular so time flexibility necessary.
Potential for growth.
Art background important.
For more information, contact
amy@amysimonfineart.com.
MARKETING & MEDIA ASSISTANT

The Lockwood-Mathews Mansion Museum
is hiring a marketing & media assistant to

fill a
part-time, six-month position, for the National Historic Landmark and cultural center. He/she will have a full range of responsibilities including assisting the Executive Director with production of PR and marketing materials, such as social media posts, website posts, flyers, banners, ads, and brochures and organize, as part of a team, events and programs, and assist with general office duties.

Preferred a
pplicants should have two or more years of experience in the arts non-profit field.. Must be available on Saturdays. An informed interest in history, art and architecture are highly valued attributes. Compensation commensurate with experience.
Full information here.
NEW ENGLAND DANCE THEATER BALLET TEACHER
New England Academy of Dance is looking to add a new teacher for younger students starting this spring. Applicants should be available Saturdays, and be experienced in teaching ballet for ages ranging from 5 to 8 years old. Familiarity with ABT National Training Curriculum preferred. About an hour from NYC, NEAD's studios are located in New Canaan, CT walking distance from the New Canaan train station. To submit an application please email

info@neadance.com

.
WESTPORT COUNTRY PLAYHOUSE
Reporting to the Westport Country Playhouse Director of Development, the Grant Writer is a key member of the Development Team and is responsible for all grant writing and reporting. The Grant Writer will collaborate with the Director of Development and Managing Director to coordinate all aspects related to the identification, solicitation, and stewardship of foundation and government funders, develop related revenue goals, and pursue and monitor progress to achieve these goals. This is a part-time position of approximately 20 hours per week.
Please submit cover letter, writing sample, and resumé to resume@westportplayhouse.org with subject "Grant Writer."
Full description
here
.
FOR JOBS, FOR SALE, FOR RENT, VOLUNTEERS, AND CALLS FOR ARTISTS - CONSULT AND POST IN OUR
CLASSIFIEDS
Please help us expand the reach of our weekly E-Buzz newsletter with its selection of events taking place that week in our region
.
See the

most recent issue

. Share with a friend. Subscribe here.
Like anything here? Please Share it!
The Cultural Alliance of Fairfield County is a 501(c)(3) cultural nonprofit membership organization. We are grateful to our members and our donors whose support enables us to do our work. Donations are always very welcome and may be made
here
. In particular, we are grateful for support from: