Subject: Organizations' Newsletter - August 9, 2019
View this email online if it doesn't display correctly
News and Opportunities for the Cultural Nonprofits and Creative Businesses of Fairfield County, CT
The Cultural Alliance of Fairfield County is a nonprofit membership service organization that supports its members through unified marketing, capacity building, professional development, and advocacy services. This newsletter is sent to all who request it, but we ask that,

if you are not a member

, you explore membership benefits and consider joining. Find out more and
sign up here.
❦

– Latest List by Town of Organization and Creative Business Members: here
❦

– Latest List by Town of Artist Members: here

ROUND-UP OF MEMBERS' NEWS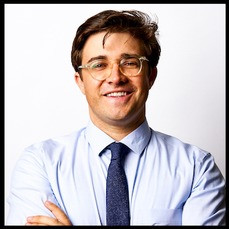 Arts for Learning Connecticut
(AFLCT) has named

John-Michael Parker

of Madison, CT, to lead the organization as Executive Director. John-Michael follows

Eileen Carpinella

, who served as ED for 23 years. John-Michael was selected for his outstanding non-profit leadership, communication and fundraising skills, as well as for his experience as a professional artist. Graduating in 2010 from Yale University, he joined classmates to form The Future Project, an education non-profit startup in New York City, with the mission of bringing social and emotional learning opportunities to high-school students. He became Vice President of Development for The Future Project, which grew to serve more than 25,000 students across the country. Also a talented musician and songwriter, John-Michael performed and toured as a frontman with the indie band, Great Caesar, including at TEDxHollywood. In 2019 Arts for Learning Connecticut celebrated 40 years as the largest arts-in-education organization in the state, serving more than 260,000 children and families. John-Michael will serve on the Governor's Subcommittee, Education and STEAM, Council on Women and Girls.
He currently also serves on the Board of the Madison Youth and Family Services and The Women and Family Life Center.
Founded at the University of Bridgeport in 1979, AFLCT has grown from 10 musicians performing at nearby schools to a roster of more than 100 performing and teaching artists at schools, libraries and community centers around Connecticut. John-Michael plans to broaden the organiz-ation's financial resources, nurture the outstanding roster of artists and staff, and work with Connecticut's leaders to further grow the non-profit.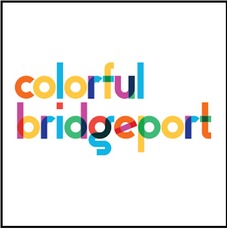 Bridgeport Downtown Special Services District
(DSSD)
is the Business Improvement District for the Park City, with the mission to promote the preservation and development of the downtown business district; make the area more attractive and accessible; and enhance the public perception of downtown Bridgeport through overseeing and managing its appearance, security, and cleanliness. Since 2018, it
has been working on a campaign with
The Bananaland
to show the impact of its work on the downtown and to demonstrate the depth, diversity and vibrancy of the Park City. The concept for the campaign is
Colorful Bridgeport,
which is
about celebrating the full spectrum of Downtown and its beautiful and vibrant overlapping forms, shapes, and colors that intersect through its people, streets, places, and spaces. Each month celebrates a different color; this month the color is green. See the
energetic
video celebrating this fact. A new DSSD website with the Colorful Bridgeport theme will be launched August 22.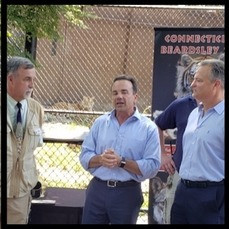 Connecticut's Beardsley Zoo'
s fundraising efforts to create a new habitat for its Amur tigers received a big boost on July 29, Global Tiger Day, with a pledge for $2.5 million from the City of Bridgeport. Bridgeport Mayor Joseph P. Ganim, a longtime Zoo champion, announced the city's contribution in a press conference in front of the Amur tiger habitat and two of the Zoo's three Amur tigers. Ken Kochiss represented his sister, Pam Hope (Kochiss) Werth at the event, the Zoo's first donor for the new habitat. Zoo Director Gregg Dancho, members of the Board of Directors, volunteers, and Zoo guests attended the special ceremony at noon.
After the birth of four extremely endangered Amur tiger cubs in November, 2017, two of which survived, the Zoo began a campaign to create a new, more spacious home for its valuable tigers.

Pamela Hope (Kochiss) Werth

first stepped forward with a $1 million pledge for a new tiger habit-at.
The city's contribution will allow architects' renderings to be finalized, and a plan for construction to begin, part of the Zoo's goals for its 100th anniversary in 2022. The Zoo hopes to begin construction in spring 2020. Above: Dancho, Mayor Ganim and Kochiss.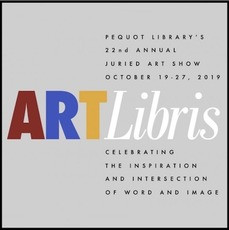 The
Ferguson
and
Pequot
Libraries are two of 13 libraries that have created
Art Spaces in Fairfield County Libraries
, a consortium of 13 libraries that offer curated visual art exhibitions. The consortium is initiating its exhibition season with "
Art & Text
," a united exhibition featuring the work of local and regional artists. Each library within the consortium will highlight one or more artists, whose work reflects their unique perspectives on the exhibition's theme. Through mixed media ranging from sculpture and painting to graphics, each library's exhibition aims to promote awareness of visual arts in the libraries of Fairfield County, as well as foster a connection between the community it serves and the arts. Pequot Library has a
call for artists
for two related exhibitions, one for adults and one for "22 under 22" Oct 19-27. Ferguson Library's Art+Text exhibit will run Sept. 12-Jan. 16, 2020, and will be curated by the
Stamford Art Association
. Libraries
participating are: Bethel Library, Cyrenius H. Booth Library,
Fairfield Public Library
,
Ferguson Library
,
New Canaan Library
,
Norwalk Public Library
,
Pequot Library
, Plumb Memorial Library (Shelton),
Ridgefield Library
, Stratford Library,
The Westport Library
, Weston Public Library, and
Wilton Library
.
I
NTEMPO
has made great strides toward becoming the predominant provider of afterschool instrumental music education for children from Stamford, Norwalk, and neighboring Fairfield County towns.
This summer, thanks to seed funding from
SpreadMusicNow
and an MPower grant
from T
he
Sphinx Organization
,
INTEMPO has expanded its coverage with the launch of an intercultural music program
at a second Title 1 public school (Stillmeadow Elementary), designed for children who are new arrivals in the United States. The
program addresses the needs of these students through an
innovative curriculum
that emphasizes
learning English through the study of music.
If you might be interested in assisting INTEMPO in this effort you can
schedule a
site visit
; b
ecome an INTEMPO ambassador, by telling a friend about INTEMPO's work on
social media
; or
by
making a
tax-deductible donation.
Click image to see a
2-minute video about the program.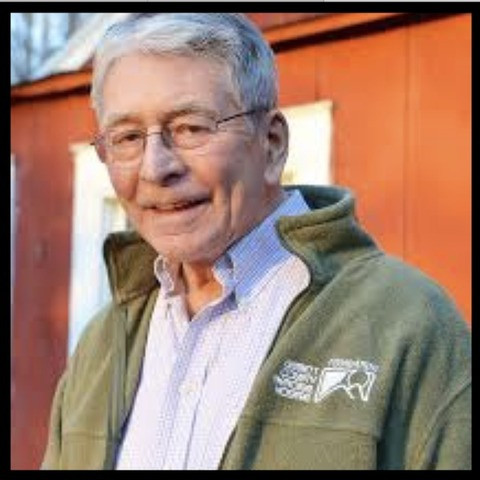 The
Westport Arts Center
has received a gift of $500,000 from
Daniel Edward Offutt, III
, just as the Center expands its programming, reach and physical footprint, opening its doors in September as
MoCA Westport.
The foyer inside MoCA Westport's 19 Newtown Turnpike building will bear the name of Daniel Edward Offutt, III, honoring his spirit of philanthropy and love of life. The foyer will include the museum's reception desk, donor wall and projection wall that will announce upcoming programs and exhibitions. Born in Oakland, MD, in 1931, Mr. Offutt attended the University of Maryland and earned an MBA at Columbia University. He enjoyed a successful career as a stock market investor, and retired to Weston, CT, where he resided for 30+ years. His farm featured his own whimsical, metal sculptures and a beautiful tobacco barn he moved from a property upstate and reassembled with friends.
Daniel Edward Offutt, III Private
Foundation Trust trustee, Richard Orenstein, said

"Dan, being an amateur artist himself, wanted to support education and art institutions. His gift was inspired by the direction the Westport Arts Center is headed, and we're pleased that Dan's legacy can support that growth."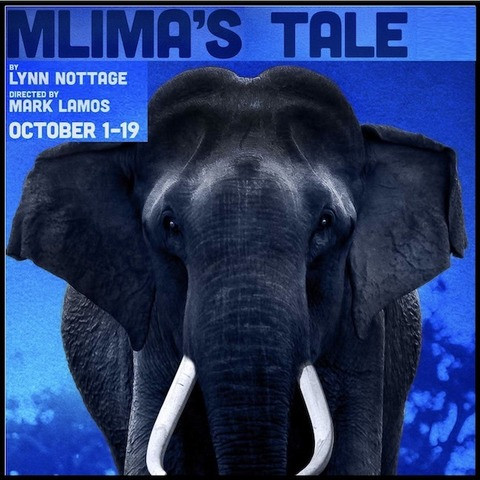 Westport Country Playhouse
has been awarded a grant of $20,600 from Connecticut Humanities for education and community engagement programs surrounding the October production of Mlima's Tale, written by two-time Pulitzer Prize-winning playwright

Lynn Nottage

, and directed by Playhouse artistic director Mark Lamos. The series of community engagement events to examine the work on stage will include symposia, panel discussions, a film screening, and a talkback with artists involved.
Said Michael Barker, Westport Country Playhouse managing director,

"Connecticut Humanities' help allows us to offer numerous opportunities to convene and explore important topics the play addresses, including the international ivory trade, animal conservation, and humanity's impact on the environment."
Mlima's Tale

is a powerful, theatrical fable about a magnificent and beloved Kenyan elephant hunted for his coveted ivory tusks. As traffickers maneuver the illicit ivory market, the animal's invincible spirit follows their path of desire, greed, crime, and corruption.
The
Westport Woman's Club
has announced that it is accepting
donations of clothing for its

October 25-27 2019 Clothing Tag Sale.

Tax-deductible donations of new or gently-worn women's, men's and children's clothing, as well as accessories (shoes, handbags, scarves, hats, jewelry, etc), are now welcomed through October 18. You can drop off donated items any weekday (9am-12pm, 1pm-4pm) at the Westport Woman's Club (44 Imperial Avenue, Westport, CT).
Funds raised from this Clothing Tag Sale will help support the Food Closet for the Town of Westport, many local charities throughout Fairfield County, and need-based student scholarships.
An occasional section with outstanding press reviews of members' events
City Lights Gallery
: SameSex 2019
"Like the photographs, SAMESEX bares all without ever seeming overwrought. Its greatest strength may be its role as a group show, where voices emerge in a jumble, and get behind a narrative of acceptance and visibility. Each offers something slightly different: a reframed viewpoint, a personal anecdote put to paper or canvas, a vignette or five that dive into love, sex, joy, and beauty. As they whisper and chatter with each other and with viewers from the walls, City Lights seems to speak with a united voice too.
Welcome
, the gallery says from every single vantage point.
We're so glad you're here. Come exactly as you are."
At right, two photographs from Cassandra Mendoza's

Trust Your Struggle

series.
PRESERVATIONISTS PLAN FUTURE ACTION AS BRIDGEPORT LANDMARK DEMOLISHED




The stately Sanborn building, a former library, bank and community center at the busy intersection of Fairfield Avenue and State Street in Bridgeport, was demolished by its owner August 1. The demolition occurred despite growing public opposition from many seeking a way to restore and reuse the local, 100-year-old landmark with its large porch, white columns and cupola, as well as a much-loved Puerto Rican heritage mural created when the building was used by

ASPIRA

: a Puerto Rican/Latinx youth development nonprofit. The preservation campaign launched last summer when owner

Burton Stevens

of Woodbury agreed to tear the building down as part of a pending sale of the property to

Richard Korris

, a Hartford-based retail developer, who is planning to build an auto parts store and a drive-through coffee shop.

The demolition occurred despite Korris not yet having received approval for contested variances it is seeking from Bridgeport's Zoning Board of Appeals (ZBA).

Prominent city developer

Gary Flocco

had met with Stevens and Korris about taking over the sale, but met with resistance. U.S. Rep.

Jim Himes

, who at one time sat on the ASPIRA board spoke with the key players seeking ways to preserve the building. But Stevens expressed frustration that he had not managed to rent out the building, while paying hefty annual tax bills. City Councilman

Peter Spain,

a leading and vocal opponent of Korris' plans, commented:

"Intelligent developers who come with some respect for the community, have some basic taste, and who know what they're doing, could have restored and made the Sanborn into a financially feasible adaptive reuse success."

Hearst CT Media associate editor and columnist

Dan Haar

wrote in the CT Post

"The building forms a visual nexus, a touchstone of memory and community life, for a 100-year-old neighbor-hood of houses, churches, small commercial buildings, an old gas station, re-purposed factory buildings, a cemetery down Mountain Grove Avenue and the oasis of a small, triangular park just beyond the Sanborn's front door."

For Haar, this episode "represents an economic and policy failure, a building with huge value for the community but little for the owners."

Frank Borres

, a longtime Bridgeport resident and community leader, said the problem lies partly in not having a

preservation commission that preserves buildings like the Sanborn,

nor a design commission

.

"When those things don't exist in the community, this is what happens."

Spain is now planning to fix these lapses:

"

How can we restart the now-defunct Bridgeport Historic Preservation Board (see City of Bridgeport ordinances chapter 2.62), get the mayor to appoint an independent and qualified city historian, publish an online inventory of historic buildings citywide and an ongoing strategic plan and report for employing experts in the preservation field to consult the city on identifying our priority historic properties for registration and integrating these efforts into our economic development future?"

Stay tuned.

MARY ANNE CARTER CONFIRMED AS NEA CHAIR

The United States Senate voted August 1 to confirm

Mary Anne Carter

as chairman of the National Endowment for the Arts. Carter had served as acting chairman of the agency since June 5, 2018 and becomes the Arts Endowment's 12th chairman since its inception in 1965.

Americans for the Arts President and CEO Robert L. Lynch commented,

"From inspiring thousands of arts administrators and supporters in cities and states across America, to representing the United States abroad in demonstrating the importance of collaboration and communication across cultures at the International Federation of Arts Council and Cultural Agencies conference in Kuala Lumpur, Mary Anne understands the inherent value of the arts, the importance of using the arts to help enhance quality of life, and the transformative power it has to individuals as well as to places. Americans for the Arts is grateful to have a partner who shares our steadfast commitment to providing access to the arts for all Americans, and we look forward to working with Mary Anne in the coming years."

Since arriving at the agency, Carter has pushed to make the National Endowment for the Arts more accessible to the American people, directing an expansion of Creative Forces and bolstering many of its national initiatives, including Shakespeare in American Communities, NEA Big Read, Poetry Out Loud, and the Jazz Masters and National Heritage Fellowships.

To further expand the reach of the Arts Endowment, Carter has held recent public meetings of the National Council on the Arts at locations outside the agency's offices (in West Virginia, and in Detroit).

Prior to her appointment, Carter was engaged in public policy analysis, issue tracking, and corporate and campaign communications through her work as a public affairs consultant. During her time at the Arts Endowment, she has demonstrated that lessons learned in her prior professional life are effective tools in directing the work of an agency dependent upon the support and confidence of Congress.

Her knowledge and genuine love for the arts are rooted at the most personal of levels—through the learning differences initially observed in her daughter at age seven. This challenge led Carter to schools that employ the arts as a teaching method in every class, making the learning process both productive and enjoyable for her daughter. Carter understands the power of the arts, as she witnesses that power every day.
ARTS LEARNING PRESENTATION GRANTS




The CT Office of the Arts (COA) offers Arts Learning Presentation Grants to encourage opportunities for learners of all ages. The grants support

presenters

in providing arts access/exposure experiences for CT citizens, especially those who might not otherwise be able to enjoy them.

Grant requests must be $500-$1,000

and can support a broad spectrum of arts experiences of artistic quality in CT, appropriate to a defined group of learners. Experiences may include field trips (within CT), school or classroom visits, performances, informances, lecture demonstrations, etc., by artists or artist groups, experts, or arts providers. Applicants can apply once in a funding year but can request support for more than one experience (e.g. 1 fall and 1 winter) with a limit of a total of $1,000. Eligible applicants are

"presenters"

who, without fee or compensation, provide or support arts experiences for a specific audience. These can be non-arts organizations, schools, libraries, PTOs, veteran groups, community centers, etc., who pay an arts provider (an artist, group, theater, museum, ballet, symphony, etc.) so that a specific group of learners may enjoy the arts experience. This program is open to a wide array of applicants that includes: p

re-K through grade 12 schools, PTOs, l

ibraries, c

ommunity centers, m

unicipalities and municipal departments; o

ther non-profit, non-arts groups/ organiz-ations such as fairs, festivals, parades, etc. that provide arts experiences at no cost to the audience.

Applications must be received before

3pm, Tues. Aug. 20, 2019

.

Funding/Performance Period is

Oct. 1, 2019-Sept. 30, 2020.

Guidelines

are available here. All applicants must complete and upload this budget form during the on-line application process.

Applications must be submitted on-line using SurveyMonkey.




ARTS FOR LEARNING CONNECTICUT

CULTURAL ARTS EXPO




Looking for dynamic arts and education programming for your school, library, or community center? Or just want to learn about the teaching artists working in Fairfield County? Arts for Learning Connecticut (AFLCT) has a roster of over 100 world-class performance and teaching artists who specialize in delivering high-quality arts programming—from music to dance to theater to storytelling—in educational settings across t

he state.

AFLCT's passion for arts in education is based in its transform-ative power. In its practices it demonstrates how the arts honors the uniqueness of each individual, invites opportunities to control learning through creative choices, and allows young people to explore a variety of ways to communicate. The arts inspire young people and expand their learning so that they can lead healthy, fulfilling and productive lives.

Arts integration

is also a valuable tool for reaching multiple learning styles across the curriculum and is linked to enhanced academic outcomes and social/emotional development for children, including those with special needs.Its annual Fall Cultural Arts Expo in

Fairfield is the perfect opportunity to come check them out and experience some of the magic... and figure out what's the best fit for you! The Expo takes place

Friday September 27,

8:30am - 2:40pm,

at

Fairfield Woods Middle School

,

1115 Fairfield Woods Road

Fairfield.

It's free to register, and t

he Expo is filled with short performances and workshops throughout the day for you to sample and determine what fits your needs best!

AFLCT is fortunate to be hosted by Fairfield Woods Middle School, so you can see our artists with students, in their element. Light breakfast and lunch will be served. Check out www.aflct.org/expo to register, or call 203 320 8101 to learn more.



IMLS Inspire! Grants for Small Museums is a special initiative of the Museums for America Program. This special initiative is designed to inspire small museums to apply for and

implement projects that address priorities identified in their strategic plan

. IMLS invites applications that focus on providing rich learning experiences for individuals of all ages, backgrounds, and circumstances; supporting partnerships aimed at assessing and addressing the needs of their communities; strengthening the role of museums as trusted stewards of the collections in their care; and/or expanding access to collections and associated resources. Inspire! has three project categories:

Lifelong Learning;

Community Anchors

and

Catalysts; and

Collections Stewardship and Public Access.

Projects may be structured at any of several stages of maturity: exploratory, piloting, scaling, or mainstreaming

. A proposed project's activities may be brand new to the institution, or they may implement learnings, perspectives, or competencies acquired during a previous project. A project may be an effort to intensify the impact of an approach that has been tested and found to be effective, or it may be structured as an opportunity to expand a function or activity that has been deemed successful. See

grant announcement

and

FY 2019 Notice of Funding Opportunity. See

Applicant Webinar

(a 25-min recorded webinar on applying for Inspire!. Also see Choosing a Funding Opportunity: a 20-minute recorded webinar advising you on how to choose the best IMLS funding program for your museum or library.

LEVITT AMP [YOUR CITY] MUSIC SERIES GRANTS




The Levitt AMP Music Series was created in 2014 by the Levitt Foundation, a pioneer in the creative placemaking movement. Levitt AMP brings the joy of free, live music to people of all ages and backgrounds living in small to mid-sized towns and cities, transforming neglected public spaces into thriving community destinations.

To that end, foundation has issued a Call for Applications for its Levitt AMP Grant Awards program.

Through the program,

grants of up to $25,000 in matching funds

will be awarded to a minimum of fifteen U.S.-based 501(c)(3) nonprofit organizations, or municipalities partnering with a nonprofit, to present a minimum of ten free outdoor concerts presented over ten consecutive weeks between May 1 and Nov. 15, 2019. To be eligible, all proposed Levitt AMP [Your City] Music Series must take place in the United States, in small to mid-sized towns and cities

with a population of up to 400,000 people

,

or within a metropolitan area with a population of no more than 1 million.

For towns or cities located within a metropolitan area with a population that exceeds 1 million, the town or city must be at least twenty-five miles from the anchor city of the metropolitan area.In addition, applicants must display a successful track record of presenting professional-quality concerts or community events, or apply with a partner organization or individual that has done so. Applicants must also demonstrate dollar-for-dollar matching funds from other sources such as foundations, municipalities, 501(c)(3) nonprofits, and/or businesses. Apply here by September 20, 2019
WHERE HAVE ALL THE DONORS GONE?




• New donor acquisition

–5%

• Total donors

–7%

• Revenue

–2%

• New donor retention

–5%

• Repeat donor retention

–6%

• Overall retention

–9%

•

Recaptured lapsed donors

–1.8%

• Donors giving less than $250 who upgraded their gifts

+2.7%

•

Donors giving $250-999 who made a first gift in this range

–1.0%

• Donors giving $1000+ who made a first gift in this range

–2.8%

Second,

Giving USA

, the most comprehensive report of its kind in America:

•

Total giving ($427.71 billion)

+0.7%

•

Giving adjusted for inflation

–1.7%




•

Giving as percentage of GDP (2.1%) -0%


•

Giving by individuals as % of total giving (68%)

–1%




•

Giving by foundations as % of total giving (18%)

+7.3%




•

Giving by corporations as % of total giving (5%)

+5.4%




Despite the red ink Axelrad is sanguine about the numbers and is buoyed by the fact foundation giving increased, much of it from family foundations. She advocates self-examination, analyzing your own

fundraising

data and determining to be more pro-active

:

"

Increase your fundraising and marketing expenses to assure you get your piece of the fundraising pie."

More advice:

•

Target giving from individuals (still 68% of all giving).is your best bet. If you don't have a robust individual giving program you don't have a sustainable fundraising program.


•

Target foundations as your second best bet (this includes family and community foundations)


•

Target corporations last.

UNDERSTANDING REPATRIATION & RESTITUTION




The New England Museum Association's

Curators

and

R

egistrars & Collection Care Specialists

Professional Affinity

Groups

are presenting an all-day workshop on

what do you do when something in your collection might not belong to you.

Understanding Repatriation and Restitution

will discuss the nuts and bolts of repatriation and restitution - processes of returning the control of cultural property or ancestors to the people they were stolen from in the past.

Presenters will include experts in NAGPRA (the Native American Graves Protection and Repatriation Act). Attendees will also hear from those with experience in repatriation and restitution processes that don't fall under NAGPRA (related to Native or international materials) including work that's been done around artifacts taken from Benin in a British attack in 1897.

This workshop is for you if your collection has questionable provenance, if you are just getting started addressing these issues, or if you would like to learn more. The discussion will also be helpful if you've started the process. The workshop will include presentations, a panel discussion, and small-group breakout sessions.

Registration Fees:

Lunch Option

: $65 NEMA Members; $95 Non-member; $50 Student


No Lunch Option:

$55 NEMA Members; $85 Non-member; $40 Student
NEW BRITAIN MUSEUM OF AMERICAN ART




The Executive Assistant to the Director serves a critical function supporting the leadership of the New Britain Museum of American Art (NBMAA). This individual must be highly detail-oriented and organized, comfortable handling multiple duties at one time, be adaptable to changing priorities, and meet challenging deadlines. This position is privy to highly confidential information, requiring extreme discretion, sensitivity, tact, and judgment. Being proactive, intuitive and a self-starter are key characteristics of the successful candidate. The Executive Assistant to the Director (EAD) performs a variety of administrative support functions for the NBMAA Director and serves as the initial point of contact for all inquiries, including providing key communication and support to the Board of Trustees and its committees. This position enables the Director to work effectively with internal and external stakeholders, and facilitates communications, scheduling, reporting (including expenses), and other administrative tasks on behalf of the Director. As a trusted advisor and liaison to the Director, the EAD protects and leverages the Director's time by screening, prioritizing, and redirecting issues, by strategizing and executing communications, and by managing the Director's schedule. The EAD will work in collaboration with the Director, staff, or independently to execute special projects, from conception to completion, and must be able to work under pressure at times to handle a wide variety of activities and confidential matters with discretion. Click here for full job description.

Qualifications:

Education and/or experience equivalent to graduation from an accredited four-year college or university; background in visual arts ideal;

3-5 years relevant experience in executive level admin-istration, preferably in museum environment; e

xcellent written and oral communication skills; s

trong organizational, scheduling, and management skills; d

emonstrated diplomacy, judgment, initiative, and problem-solving skills; s

trong interpersonal skills, poise, and discretion; d

etail-oriented, ability to work well under pressure and meet deadlines; a

dvanced knowledge of Microsoft Office Suite, including Word, PowerPoint, and Excel.

Please submit resume and cover letter with salary requirements to

hr@nbmaa.org.




The

Darien Arts Center seeks an Office Manager to report to the Executive Director and be responsible for implementing day-to-day office administration, including: customer service, managing online registration system, and financial reporting. Confidentiality, excellent organizational skills and accuracy are a must. Good customer relations and the ability to communicate clearly are essential. The ideal candidate for this position is a skilled multi-tasker, who is reliable and is committed to consistently meeting deadlines.

This is a 40-hour-per-week position with vacation benefits, no health benefits.
Hours: Monday – Friday 9:30AM – 5:30PM
Computer Skills Needed: MS Excel, MS Outlook, MS Word, Google programs, Database/Registration Software.

Financial Reporting:

Prepare deposit journals and make bank deposits weekly.

Administ-ration:

Manage Pro-Class, DAC's online class registration system. Input all class descriptions, photos, fees and coupon codes accurately each semester. Create class lists and reports to help department directors track enrollment and income; a

ssist clients/ students over the phone and in person to register for classes online; p

rovide support to staff, teachers and volunteers, when needed, with the following administrative functions: bulk mailings, correspondence, data entry, archives, event program inserts, filing as well as office coverage; s

chedule all events in DAC Google Calendars; m

anage Vendini ticket sales site; s

upervise volunteers with reconciliation reporting for all ticket and concession sales; a

ssist in the creation of the fall, spring and summer catalogues; a

dminister and or assist with the preparation and distribution of brochures and posters for all events; s

upport the maintenance of DAC facilities and equipment; m

anage office infrastructure, including computer needs, office furniture, equipment and contracts; s

upervise cleaning service, maintenance projects, specialized workers and vendors, while monitoring work schedules ensuring quality results; o

rder all office supplies; a

ssist with occasional events after hours and attend Annual Meeting in June.

Please send your resume to resumes@darienarts.org
FOR JOBS, FOR SALE, FOR RENT, VOLUNTEERS, AND CALLS FOR ARTISTS - CONSULT AND POST IN OUR
CLASSIFIEDS
SPREAD THE WORD!
Please help us expand the reach of our weekly E-Buzz newsletter with its selection of events taking place that week in our region
.
See the

most recent issue

. Share with a friend. Subscribe here.
Like anything here? Please Share it!
The Cultural Alliance of Fairfield County is a 501(c)(3) cultural nonprofit membership organization. We are grateful to our members and our donors whose support enables us to do our work. Donations are always very welcome and may be made
here
. In particular, we are grateful for support from: