Subject: Organizations' Newsletter - July 26, 2019
View this email online if it doesn't display correctly
News and Opportunities for the Cultural Nonprofits and Creative Businesses of Fairfield County, CT
The Cultural Alliance of Fairfield County is a nonprofit membership service organization that supports its members through unified marketing, capacity building, professional development, and advocacy services. This newsletter is sent to all who request it, but we ask that,

if you are not a member

, you explore membership benefits and consider joining. Find out more and
sign up here.
❦

– Latest List by Town of Organization and Creative Business Members: here
❦

– Latest List by Town of Artist Members: here

ROUND-UP OF MEMBERS' NEWS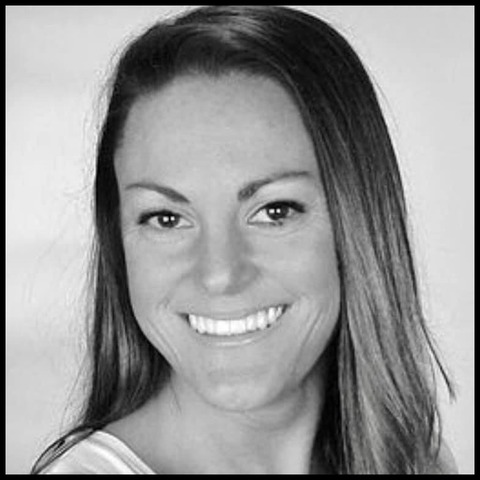 The Academy of New England Ballet Company (formerly the New England Ballet Company, NEBCO) is thrilled to announce its move from Bridgeport to Stratford. New executive director and owner,

Taylor Millbauer

(at right), is a resident of Stratford and was a student dancer with NEBCO when it was based in Orange, and a professional dancer when it moved to Bridgeport. The renamed Academy of NEBCO will share space and students with the

Connecticut Dance Conservatory of Stratford

(CDC)

, owned by Dina Castelluccio and Karen Nerkowski. Taylor says,

"I started dancing with New England Ballet School and Company when I was 9 years old. My intensive training led me to spend summers away dancing in programs from Burklyn Ballet Theater to Atlanta Ballet. Starting the 2019-2020 season in this new role couldn't be more exciting! I am very proud to be able to pass on the excellent training and wonderful experiences I was given by NEBCO in its earlier years to current and upcoming dancers."

Academy of NEBCO will continue the tradition of pre-professional and professional productions for which NEBCO is known, offering excellent training though CDC and Academy of NEBCO company classes. Auditions for the Company are being held August 18 & 25 (with

Romeo & Juliet

auditions on Aug. 18 for inclusion in Stratford's 2019 Phoenix Season:

Arts from the Ashes

. For more information contact academyofnebco@gmail.com.
Smith-Stewart's unique perspective has brought artists to The Aldrich during seminal stages of their careers—up and coming artists, such as Hayal Pozanti, Julia Rommel, David Brooks, Xaviera Simmons, Virginia Overton, and Jessi Reaves, and mid-to-late career artists such as Mary Beth Edelson, Jackie Winsor, Suzanne McClelland, Ruth Root, and B. Wurtz. Future curatorial projects at The Aldrich include first-time solo museum exhibitions of Eva LeWitt, Genesis Belanger, and Lucia Hierro.

Smith-Stewart has organized more than sixty exhibitions in museums, collections, galleries, and temporary spaces. She began her career as a curator at P.S.1 Contemporary Art Center (now MoMA PS1). Prior to working at The Aldrich, she was the founder of the eponymous nomadic curatorial project, Smith-Stewart, located on the Lower East Side, a curatorial advisor for the Mary Boone Gallery, and the 2006-08 Guest Curator for the Peter Norton Collection. She has also served on faculty at the School of the Visual Arts, MFA Fine Arts department and the Sotheby's Institute of Art MA Contemporary Art program.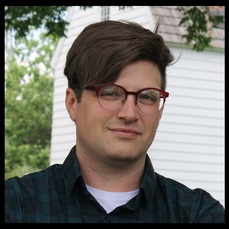 The Fairfield Museum and History Center
is pleased to announce the arrival of

Michael Barraco

as its

Director of Programs and Education.

Michael previously served in a similar role at the Hudson Valley Museum of Contemporary Art, in Peekskill, NY, where he implemented public programs like
BLACKOUT
with the Peekskill Film Festival, led tours, organized artist workshops at local schools, and taught in the Junior Docent Program.
Michael is excited to continue this work at the Fairfield Museum, where he hopes to explore a greater range of topics beyond contemporary art:

"I've always been interested in artists with a heavy research-based practice talking about a wide range of issues and histories,"

he said.

"The idea of working at a history museum was very exciting to me."

H
e was impressed by how visiting school groups at the Fairfield Museum get to explore historic sites, like the Old Burying Ground and the Sun Tavern, hands-on. Commented
Executive Director Michael Jehle:

"The Fairfield Museum is delighted to welcome Michael, who comes with a wealth of experience and enthusiasm for leading the next phase of the Museum's program growth."
KEYS
(Kids Empowered by Your Support), which provides free music instrument instruction to Bridgeport students, welcomes New Canaan resident,

Virginia Gray,

to the KEYS Board of Directors.
Previously a CEO, finance executive, and consultant in the health care industry, Virginia Gray has been a volunteer with various nonprofits over the last 30 years including Girls Inc. Her focus is on programs that help children build a better life through education and mentoring. Virginia is a graduate of Sarah Lawrence College and Columbia Business School. A resident of New Canaan, she studies piano, practices Pilates, and enjoys amateur baking. Virginia is currently co-chair of this year's KEYS Fall Benefit. Virginia joined the KEYS Board in 2019.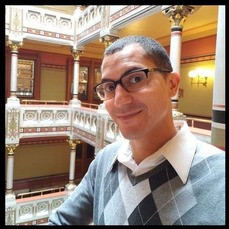 I
NTEMPO
's Board of Directors has elected

José Feliciano

to be its new Chairman, succeeding Lisa Petno, whose term as Chairman ended in June. Feliciano, who has served as a director of INTEMPO for two years, will be the first Latino to hold the top leadership position on the board, where he will lead its development efforts, including securing invest-ments in the organization that will sustain current programs and support their expansion.
Feliciano brings a wealth of experience in both the non-profit and arts sectors to his new position. A Connecticut native, he is currently the Connecticut State Program Coordinator for the Hispanic Federation, as well as an independent arts, culture, and heritage lecturer and scholar. He was a fellow at the 2017-18 Community Leadership Program hosted by the William Caspar Graustein Memorial Fund and was a fellow at the 2014 National Association of Latino Arts & Culture Leadership Institute and is a frequent presenter at regional and national conferences focusing on the arts and the field of American Studies. In addition, he is certified to teach Secondary Education Social Studies, grades 7-12, in the state of Connecticut.
Neighborhood Studios of Fairfield County
's

Camp Hart

(
named
in honor of founder, Patricia Hart), which enables young people
ages 6-18
with special needs, and their non-disabled peers, to explore
the visual and performing arts has been working with some interesting partners. One is
T
he Discovery Museum
's The Science of Me workshops, created by The Franklin Institute and sponsored by GSK. On Tuesdays and Thursdays for two weeks, the campers take part in science experiments, learning about their bodies and having a lot of laughs! Then the
Conservatory

students teens preparing for college and careers in the visual and performing arts have been
working with #UnLoad

and

artists Darcy Hicks and Jahmane to develop a mural against violence. The mural will be painted in September and displayed on the outside of Bridgeport's BLENDS Gallery! This partnership is just the beginning - #UnLoad and Neighborhood Studios are planning on working on more murals in the future. Stay tuned!
The
Summer Theatre of New Canaan
's 2019
season has clearly been a success, given glowing reviews of its

Pippin

in Broadway World, Talkin' Broadway, Connecticut Critics Circle, and many more, and the brilliant success of the tent in the center of town, in the New Canaan Library's Christine's Garden pocket park. Perhaps less noted was the fact that in 2018, First Selectman Kevin Moyhihan proclaimed

July 29, 2018

, Ed & Melody Libonati Day in honor of their "
love, dedication and commitment to the arts and to our community and for allowing residents of New Canaan to enjoy many opportunities to come together and experience exceptional, professional summer theatre right in our hometown." Above some of the 25 interns working to make Pippin a success.
The
Westport Arts Center
becomes
MoCA Westport
on
Sept. 22, 2019
, the official opening date of of the former Westport Arts Centre at its new building
19 Newtown Turnpike, Westport. The opening
will feature two seminal works from Japanese artist

Y

ayoi Kusama

. An new, immersive education experience called

The Academy

will launch in September, and a re-invention of the

Heida Hermanns International Music Competition

will take place around Thanksgiving.
A
permanent collection featuring the works of Westport's best visual artists is also being curated.
MoCAWestport is the reification of
the vision of the Board of Directors, and Executive Director, Amanda Innes,

"to further nurture Westport's reputation as a thriving creative community by offering a true arts destination to the area."
Marc Alan and Frank

Farricker, members of the Wall Street Neighborhood Association
HB 6939 ENABLES ESTABLISHMENT OF MUNICIPAL CULTURAL DISTRICTS




An Act enabling municipalities to "create designated cultural districts to create awareness and promote economic development" was signed into law by Governor Lamont July 12. The bill becomes effective Oct. 1, 2019. H.B. 6939 - An Act Concerning the Establishment of Municipal Cultural Districts - lets local officials establish specific areas of their town or city as a cultural district to promote art, music and entertainment. According to State Rep. John Frey (R-111), who originally proposed the bill, "it will encourage municipalities to create specific areas for artists, musicians and other performers to showcase their abilities and talents." Each municipality can vote to establish a cultural district or districts

"to promote the educational, cultural, economic and general welfare of the public through the marketing of arts and culture attractions, the encouragement of artists and artistic and cultural enterprises and the promotion of tourism."

However, to do this, a town or city will need to establish a separate "cultural district commission," which could then apply for and accept "any grant, contribution, gift, bequest, devise or other donation from any source." The municipality may also make appropriations for the purpose of carrying out the provisions of this section. Municipal Cultural Districts will be in a position to do increased marketing and create distinctive local character. Districts can coordinate with state office marketing and receive services from DECD and cultural service districts.

DEMOLITION ON HOLD

On July 24 Marc Alan announced that Norwalk's

Wall Street Neighborhood Association

(WSNA), of which he is vice-president, was successful in having a proposal for Wall Street Place, that would demolish and replace The Garden Cinema with a parking structure, tabled and returned to the Planning Committee of the Common Council of Norwalk. Before the meeting, Alan had circulated a petition that resulted in 3000 signatures in less than 2 days. WSNA has outlined four options that could save the theater. They envision a new Garden Cinema, managed by a nonprofit, and establishing the Wall Street neighborhood as an arts district. The Wall Street Place plan calls for 101 units, first-floor retail space and a parking garage. Alan cited four alternatives to provide the parking spaces: 1. Garden Cinema would remain and parking would be created around it; 2. a parking structure would be built and a new, underground film center would be built beneath; 3. the current cinema would be raised and a film center incorporated into the first-floor retail space of the proposed development; and 4. the new film center could be placed in a basement structure under the proposed development where a parking lot would have been. The film center would be supported by private donations, arts and education grants, STEM funding, corporate sponsorships and state tax credits given to those who produce films. Alan cited other towns that have lost their theaters. The mission of the

Westport Cinema Initiative, for example, is to bring a three-screen movie theater to town to replace the theater that was shuttered in 1999. Norwalk, Alan said, may be making a similar mistake.

"Here we are at this precipice of losing an independent movie theater in Norwalk and I think now is the right time for that idea to get incorporated into this new plan for Wall Street Place."

Thanks to reporting by Justin Papp at

The Norwalk Hour.
NEH & USDOE PARTNER TO FUND CONVENINGS ON STATE OF KNOWLEDGE OF US HISTORY & CIVICS




The National Endowment for the Humanities

(NEH) is partnering with the

U.S. Department of Education

(ED) to offer a special funding opportunity to bring together educators, national leaders, researchers, and other practitioners to assess how American history, civics, and govern-ment are taught in K-12 education.

"It is critical that all Americans have a full under-standing of the rights and responsibilities of citizenship and the democratic principles on which the country was founded,"

said NEH Chairman Jon Parrish Peede.

The two federal agencies have issued a joint

request for proposals for a fifteen-month $650,000 cooperative agreement to plan, develop, and implement a series of

two national convenings

focused on the

assessment of the state of civics education and knowledge of American history in K-12 education

, publish a report on the findings, and engage in a robust national publicity campaign, including a national forum to be held in Washington, D.C. to launch the report.

The goal of the project would be to highlight innovative approaches, learning strategies, and professional development practices in K-12 civics education, with an emphasis on activities and programs that benefit low-income and underserved populations.

The call for proposals is open to higher education institutions and nonprofit organizations with expertise in the holding of such convenings and the development of evidence-based approaches with the potential to improve the quality of American history, civics, and government teaching and learning. For those interested,

guidelines are

available at the NEH website

and proposals must be received by August 12, 2019.

ROLE OF ARTS & CULTURE IN HEALTH


Eddie Torres, Grantmakers in the Arts (GIA) President & CEO, wrote recently on the role of arts and culture in health for the Grantmakers in Health blog. He speaks of both the intrinsic and social value of arts and culture in health, citing a number of programs. For example, in one study of stroke survivors in the U.K. who were encouraged to play instruments, 90% reported improvements in their physical and mental health, and another where dance lessons were shown to improve concentration and communication skills among those displaying early signs of psychosis. These findings complement the noted improved mobility, pain-reduction, mental stimulation, and social connection found in the

Mark Morris Dance Group

's Dance for PD program that trains people with Parkinson's disease in dance. These and other studies reveal that the cultivation of health through the use of arts and culture is an alternative to over-medicalizing people. Public agencies in Canada and the U.K. are now granting social prescriptions, in which care providers prescribe therapeutic art-based treatments for ailments ranging from mental health issues like psychosis, as well as dementia and lung conditions. New York's Laurie M. Tisch Illumination Fund has launched Arts in Medicine program to support organizations that use the arts to address health issues and disparities that impact New York communities and that emphasize the arts as a tool for healing and for building under-standing. Recognizing too that arts programs can lower the rates of tension, anger, depression and fatigue – symptoms of compassion fatigue (formerly called burnout) in nursing staff, the Fund recently awarded $1.5 million over three years to NYC Health + Hospitals to expand programs serving health care staff, patients, and communities across the city. As well as serving patients, the Arts in Medicine program will create new initiatives for care providers to reduce stress and support emotional health. See other examples cited by Eddie Torres in his blog article here.
QUESTIONS FOR POST-EVENT SURVEYS




Wild Apricot's Tatiana Morand has some

advice

on constructing post-event surveys that can capture valuable feedback on your events. Respondents are more likely to finish shorter surveys, so keep to no more than ten questions. Ideally, you want to use multiple types of questions.

Survey Monkey

,

Survey Planet

,

and Zoho

all have free or reasonably priced software to create and send surveys. To encourage responses: send the survey out no later than 48 hours after the event; ensure you're sending the survey to the right audience; keep the survey succinct and relevant to the event; and increase buy-in with an incentive. Re-send the survey link to those who haven't responded after a week. Here are

Tatiana's suggested 19 questions for attendees:

Yes or No

● Will you recommend this event to others?

●

Did the event meet your expectations?

● Was the event structured well?

● Do you plan to attend another such event?

● Did the event fulfilled your expectations?

● Would you like to join the event steering committee?

Multiple Choice

●

How would you rate the event?

● How would you rate its date and time?

●

How would you rate its location?

●

How would you rate the food?

● How would you rate the programming?

●

How would you rate the cost?

● Was the event the right length?

Open-Ended

●

Why did you decide to attend this event?

● What did you like about the event?

● Where can we improve for next time?

● What was your biggest takeaway?

● What future topics would you like to see?

● Any additional suggestions?

NOMINATIONS FOR NEMA EXCELLENCE AWARDS




Do you know a museum worker who has a demonstrated passion for improving the New England museum community? Have you admired how a colleague managed a ground-breaking new exhibition or renovation project? You can nominate these talented and dedicated individuals (yourself included) for a

2019 New England Museums Association (NEMA) Excellence Award.

Employees at any current NEMA member are eligible to win. You may nominate yourself or a colleague in the field, in the categories of '

general'

or '

specific'

excellence.

General Excellence

can be a practice or a deed worthy of recognition, such as: making a sustained commitment to going above and beyond, regardless of job description; showing a demonstrated passion for improving New England's museum community for and with colleagues, partners, and visitors; performing an outstanding act of kindness, outreach, service, or imagination, etc.

Specific Excellence

recognizes effort, ingenuity, and innovation for a particular time-limited project or program, such as: taking the lead on a ground-breaking new exhibition or renovation project; developing a program or event which serves a new audience or brings in new collaborators; creating a new method of accessing museum collections or exhibit ideas through a technological advance or interactive.

You can read about the

2018 NEMA Excellence Awards Winners

here

(including our own

Ramin Ganeshram

, Executive Director of the Westport Historical Society who won an Excellence Award for curating the exhibition Remembered: The History of African Americans). Download the nomination form here or fill it out online.
Nominations are due by

August 23, 2019.



BEST PRACTICES IN ADVOCACY


Fairfield County's Community Foundation (FCCF)'s Center for Nonprofit Excellence (CNE) is offering a panel discussion on Best Practices in Advocacy at its offices

40 Richards Avenue, 4th floor, in

Norwalk on

July 31, 10am-12pm

.

Panel speakers include

Kate Farrar,

Executive Director of

Connecticut Women's Education and Legal Fund (CWEALF)

,

Subira Gordon

, Executive Director of ConnCAN,

Lucas Codognolla

, Executive Director for CT Students for a Dream, and

Alicia Woodsby,

Senior Policy Advisor for Partnership for Strong Communities. Panelists will share the strategies their organization implements to accomplish their advocacy goals followed by discussion and Q&A. Come learn about their recent challenges and wins in advancing their legislative agendas. Register here.

EXHIBITION PLANNING GUIDE




Museum on Main Street

(MoMS) is a partnership between the

Smithsonian Institution Traveling Exhibition Service

and state humanities councils nationwide that serves small-town museums and their patrons. MoMS provides access to Smithsonian exhibitions, scholarship, and humanities-based programming. Most importantly, MoMS provides community museums and libraries an opportunity to showcase their strengths and reinforce their meaningful contributions to small-town life. MoMS projects are specifically designed to meet the needs of small organizations. MoMS has recently published a downloadable

Exhibition Planning Guide

, a tool to help staff at small museums systematically think through the process of planning an exhibition. It will guide you through the steps required to do conceptual planning, helping you to: look at your own collection and tell your community's story; be relevant to your audiences; and develop an engaging, thoughtful, accurate exhibition.

You can download a copy

here.






ArtsWestchester, the largest, private arts council in New York State, is seeking a full-time Development Associate to perform multiple duties within the development department. Must have strong level of organizational and multi-tasking skills. Duties will include, but are not limited to, assistance with all aspects of events, tracking financial contributions and generating acknowledge-ments, membership solicitation, and database administration. Must be detail-oriented and have working knowledge of Microsoft Word, Excel and Outlook, in addition to experience with Raiser's Edge.


Major responsibilities include:

Overseeing ArtsWestchester's individual & business membership programs; maintaining and updating all constituent records and entering data into Raiser's Edge database; updating all information relating to membership, giving, and events on ArtsWestchester's website; processing gifts (checks, credit cards, etc.); writing and sending thank you/tax letters in a timely manner; working with the communications department to coordinate and execute direct mailing campaigns and appeals; generating mailing lists for regular monthly publication, events, and solicitations; assisting in all aspects of event planning, including keeping track of registrations, donations, sponsorships, etc.; researching potential corporate partners, foundations and other grant opportunities; attending meetings and taking notes as needed.

Requirements:

1-2 years of nonprofit development experience required; Raiser's Edge experience preferred; team-work mentality; detail-oriented personality; strong organizational & writing skills; event-planning experience a plus; ability to work nights/weekends for events, as needed; knowledge of Microsoft Word, Excel and Outlook; management experience a plus. Salary: High $30k's. Please send cover letter, resume and/or inquires to Ann Fabrizio, Deputy Director, Development and Communications, at afabrizio@ArtsWestchester.org

PRODUCTION STAGE MANAGER + DEVELOPMENT/




Pantochino Productions

is a

professional non-profit theatre company based in Milford, specializing in theatre for the entire family. Founded in 2010, its mission is to entertain, engage and enrich young audiences and their families with an array of original, affordable, professional entertainment experiences, and provide positive, nurturing training to young

actors. Pantochino seeks a a P/T Production Stage Manager for its 2019/20 season. Part-time commitment begins in October 2019.

Duties include:

overseeing all rehearsal and tech rehearsals, running performances including executing lighting cues, and all other duties normally associated with the job of a stage manager. Candidates should possess the ability to think ahead, problem solve, be highly organized, have experience working with actors of all ages and have a great sense of humor. Will consider hiring on per show basis, or for entire season. Rehearsals are weeknights and Sunday afternoons. Performances are weekends. Those interested should email letter and resume to Bert Bernardi at pantochino@gmail.com with subject line "Stage Manager."

Also Pantochino productions seeks

a part time Development/Fundraising Director to build and maintain relationships with current and prospective foundations, individuals, corporations and businesses. Duties include pursuing corporate sponsorships and individual donations, grants writing, fundraising event support and supporting the promotions of Pantochino in the community. Please email resume and cover letter to pantochino@gmail.com and be sure to put "Development" in the subject line.
FOR JOBS, FOR SALE, FOR RENT, VOLUNTEERS, AND CALLS FOR ARTISTS - CONSULT AND POST IN OUR
CLASSIFIEDS
Like anything here? Please Share it!
The Cultural Alliance of Fairfield County is a 501(c)(3) cultural nonprofit membership organization. We are grateful to our members and our donors whose support enables us to do our work. Donations are always very welcome and may be made
here
. In particular, we are grateful for support from: