Subject: NCC Weekly News: Trick or Treat?
View this email online if it doesn't display correctly
From Jim: Trick or Treat?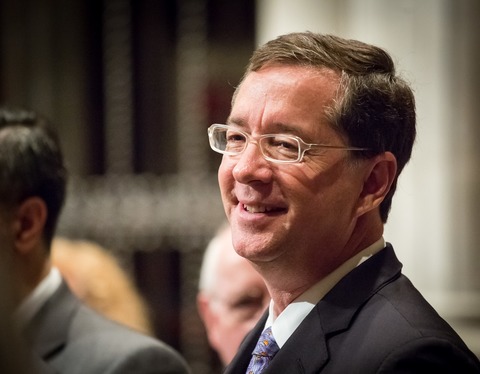 Some of us celebrate October 31 as "Reformation Day," but most of us celebrate it as Halloween, as it was in communities across the country this week. I can remember trick-or-treating for UNICEF when I was a little boy. I was happy to collect coins for UNICEF, but to be honest, I looked forward to the candy. As a young teen, I'm sorry to say that I looked forward more to the 'trick' part of trick-or-treating, although our actions, such as setting off firecrackers, thankfully did not cause harm to persons or property.

Nearly every child who goes door to door in costume will be the beneficiary of a treat. It's the rare person who will try to trick the kids or be mean to them. You might think of 'trick' as cruelty, and 'treat' as love. For most people, Halloween is a night of joy, love, and fun.

As we approach next week's elections, it feels like a perilous time in our nation. We were promised a treat of tax cuts for all, but the cruel trick was that it was really a tax cut for the rich. Many who opposed the Affordable Care Act are now promising the treat of ensuring those with pre-existing conditions will be cared for under their legislation, but the cruel trick is the proposals require those with such conditions to pay exorbitantly.

African Americans have been asked to honor the president with the treat of their votes, but he cruelly sends dog whistles to white supremacists and nationalists. The president expresses sympathy for those murdered in a Pittsburgh synagogue, but then tricks us by placing the blame on the 'fake media.'

In the midst of such cynicism, the National Council of Churches has issued a statement of hope in which we encourage people to vote. We do so because scripture compels us to an increasing affirmation of the dignity and value of every human being, all of whom share the 'image of God.' Exercising and defending every person's right to vote is an essential embodiment of this Scriptural ethic.

The NCC transcends partisan divides and encourages all candidates to support values that affirm our shared human dignity. Our nation faces an election of uncommon consequence. Truly, we are at a crossroads with decisions being made each day that impact the most vulnerable in our society—those who we are called by God to serve. As a nation and global community, we are at a tipping point on multiple critical issues.

Human-made climate change must be addressed now before irreparable damage is done to our planet, jeopardizing our shared future. Our healthcare and education systems do not provide equal quality for all. Our criminal justice system remains broken and unjust.

When we do not vote, we miss an opportunity to create a "government of the people, by the people, and for the people." To the extent that state and local governments unjustly disqualify or suppress the votes of any citizen—especially because of skin color, ethnicity, age, ability, past record, economic means, or other reasons—the worth of individuals is eroded and the democratic ideals in our Constitution are undermined and our common life suffers.

People of faith must not sit and wait—out of complacency, apathy, or frustration over current political divisions or unprecedented money flowing into elections. We must assert our voice to ensure that corporate interests do not outweigh those of the public and make sure those in office uphold the common good. If we are to build a future in which every person can thrive our voice is needed, every voice must be lifted. This November 6th and every election is the time to lift our voice, ALL voices, and vote.

For those of us who know God is infinitely more loving than angry, more concerned with people than property, more desiring to draw the circle wide rather than huddle behind high walls, and believe God intends us to live in a future where wrongs will be righted, and peace with justice will prevail, the time is upon us.

Jim Winkler
President and General Secretary
NCC Urges Prayers for Peace, Pleads for Calm, Civility, and Healing
The Lord tests the righteous and the wicked,
and his soul hates the lover of violence
. -Psalm 11:5 (NRSV)

The tragic news of a mass shooting at the Tree of Life Synagogue in Pittsburgh, Pennsylvania this morning, coupled with the attempted mail bombings of numerous American public figures, as well as a racially-motivated shooting in Kentucky deeply grieves the National Council of Churches. We fervently pray for healing in our nation.

The spike in divisive and hateful rhetoric at all levels of our society has unleashed dangerous forces. We plead for calm and civility to be restored and we request our local congregations to engage in prayers for peace during upcoming worship services.

Jewish and Christian leaders are scheduled to meet for dialogue this coming Monday and Tuesday. This long-scheduled session will provide an occasion for our communities to weep and lament, to affirm our commitment to one another and to the task of ending antisemitism.

We are thankful none of those targeted in the attempted mail bombings were injured and we are grateful the alleged perpetrator has been apprehended.
Statement from the African Methodist Episcopal Church Council of Bishops
In ordinary times, it would seem appropriate to say last week was a difficult time in the life of our nation. However, these are not ordinary times. Unfortunately, ordinary times are becoming rare in our nation. Last week the nation was startled by an individual who sent 14 pipe bombs to two of our former presidents, a former vice-president, former secretary of state, two former national intelligence officials, two US Senators, a Congresswoman, and other citizens. On yesterday, eleven people were killed and a number of people, including four police officers, were killed by a gunman who went on a shooting spree at a Jewish synagogue in Pittsburgh, PA. Yet, while our minds were riveted by these evil acts, another incident received less attention when Gregory Bush, killed two Blacks at a Kroger in Louisville, Kentucky after he went to First Baptist Church in Jeffersontown, a Black congregation, with the intention of shooting those in the church. Fortunately, the doors were locked, and a member in their car in the parking lot called the police. Mr. Bush was later arrested.

These incidents have become common place in our country. We are no longer in shock or stunned by these kinds of incidents. While they are becoming common place, we should be alarmed by what is the impetus for them. The rhetoric and tone of our political leadership is not only polarizing the nation, it is also encouraging and motivating people to do these evil and despicable acts. Cesar Sayoc, arrested in Florida, claims Donald Trump is like a "father to him", and sent these pipe bombs to anyone who Donald Trump has criticized or verbally attacked. Robert Bowers, arrested for the shooting in Pittsburgh, is anti-Semitic and was charged with a hate crime. He stated that he wanted to kill Jews. It is clear Gregory Bush intentionally was looking for Blacks to shoot. The impetus for these acts is that these sick people are being encouraged by what they see and hear coming from our leadership. In the current environment our political leaders are encouraging bias and violence on the basis of race and religion. Be clear, it is not from one party, or one leader, it is a bipartisan problem.

While it is a bipartisan problem, it must be acknowledged that Mr. Trump during his campaign and now as president, has had the loudest microphone, and been the biggest instigator. He does this to rally and motivate his base, many of who share his "nationalistic" thinking, and are opposed to immigrants entering the country. His and their view is that this is "our" country, with "our" meaning white Europeans. Most will not come out and say it, but they clearly think it.

The Council of Bishops of the African Methodist Episcopal Church extends our sympathy and prayers to the families of those killed in the Jewish Synagogue in Pittsburgh, and at the Kroger in Louisville, Kentucky, and for the policeman and others who were shot and hospitalized. We also call upon our political leaders, beginning with Donald Trump, and including leaders of both parties to exercise leadership and tone down their rhetoric and vitriol. Donald Trump despite his protestations is not a victim. He must lead in unifying the nation. We must however, express our doubt that he has it in him, or the desire to unite the nation. He feels it is in his best interest to have a divided nation.

We also call upon our ministers and congregants to be aware of the environment and mindset in which we live. Therefore, the Council of Bishops calls upon our churches and congregants not to take our safety and security for granted. Churches must take security precautions, especially for worship and other events where crowds will gather. We also encourage our congregants to be careful and observant wherever we are. No longer can we assume that when we leave home, we are assured of returning home. Public places can no longer be assured to be safe. Let us also be in fervent prayer for our nation and its people, as we pray for the world in which we live.

The Council of Bishops
African Methodist Episcopal Church

Sharing a word from the General Secretary of the Church of the Brethren:
We mourn and lament the loss of lives taken Saturday at the Tree of Life Synagogue in Pittsburgh. Furthermore, we recognize that this violence affects not only this congregation but sows fear in Jewish communities across the country. As the Church of the Brethren, which has committed to following Jesus Christ, the Prince of Peace, let us commit ourselves to bring healing and working for a world in which God's shalom is ever more evident for all people.



—David A. Steele
Statement on the Tragedy at the Tree of Life Synagogue in Pittsburg

The New York State Council of Churches offers its heartfelt condolences to the many families who lost loved ones at the Tree of Life Synagogue in Squirrel Hill. We pray for their healing. We also want to encourage any and all actions and gestures helping them to grieve and heal. We walk with the Tree of Life Synagogue in their journey.

This profoundly evil act against Tree of Life was an affront to every person who holds true to the affirmation that we are all loved and created in the image of Yahweh. We confess that our own Christian tradition has historically and presently been twisted in order to justify discrimination, violence and hatred against Jewish people. We disavow this abuse of the Christian tradition and instead align our selves more firmly with the life giving aspects of the Christian faith. We feel a particular affinity for the ideal of Tikkun Olam where we perform acts of kindness and construct public policies which perfect or repair the world and particularly favor those who may be at a disadvantage. In a recent post, The Reverend Dr. William Barber, Co-Director of the Poor People's Campaign reminded us of what Dr. Martin Luther King, Jr. said after four little girls were murdered in an Alabama church; that "we must be concerned not only about who murdered them but the system, the way of life, the philosophy which produced the murderer."

We call on people of goodwill around the world, to not let violence deter them from faithful religious practice or principled action in the public square. We have a special message for all faith leaders to be strong, compassionate, prophetic, and accepting in light of this tragedy. We especially want to encourage our chaplains which serve in our state prisons to persist in their noble interfaith work with their colleagues, and be extra sensitive to prisoners and staff who may feel particularly vulnerable to discrimination.

We call on our 7,000 congregations across the state of New York to reach out to Jewish communities in their midst to acknowledge the pain of this tragedy and be sensitive to the particular vulnerability they may feel. Prayers and sermons offered in worship, participation in Jewish and interfaith commemorations and vigils scheduled in your community are important along with your sustained efforts to stand up to violence and prejudice in all of its forms. We also encourage principled action to enact public policies which can prevent gun violence.

Finally, we commend to you this message from the National Council of Churches which urges prayers for peace and laments not only the shooting in Squirrel Hill, but speaks against politically motivated bomb threats against national political leaders across the country and the racially inspired shooting of two African-Americans which took place this past week in Kentucky.

May the love of our creator abundantly embrace all affected by the tragedy at Squirrel Hill and the many others in our country who have been traumatized by bigotry and violence. May all of us embrace the sacred call to be Repairers of the Breach.

In love and faith.


The Reverend Peter Cook, Executive Director
The Reverend Dustin Wright, President

Stated Clerk calls for end to the sale of assault weapons following mass shooting in Pittsburgh

The news of the senseless shooting deaths of eleven worshippers in the Tree of Life Synagogue during worship in Pittsburgh this past weekend is a painful tragedy within our nation. The Presbyterian Church (U.S.A.) is deeply saddened that families and friends across the country are suffering senseless grief brought on by this violent act of hate. We grieve with Rabbi Jeffrey Myers and his congregants who intimately know the depth of pain under such circumstances.

We consider ourselves friends through our work together and now our common grief.

Our relationship as interfaith partners provides opportunities for dialogue, discernment, and reconciliation. Rabbi Myers is a known interfaith partner among Presbyterians both in Pittsburgh and around the country. These relationships have not been without disagreements. However, we have chosen to work through our differences so that our common calling could be a witness to unity in faith. A result of this relationship is continued love and unity for our common calling in serving the God of Creation while promoting a faith that shuns indifference and embraces love. In 1944, while WWII still raged, our General Assembly sounded an unequivocal warning against anti-Semitism, whether of thought, speech, or overt act; and it called upon our churches to cultivate understanding and friendly relations with rabbis and members of synagogues. Therefore, today we join Rabbi Myers in calling for the end of "words of hate (in our country) that begins with our leaders." Furthermore, we are deeply saddened that families and friends across the country are suffering senseless grief brought on by this violent act of hate. We grieve with the members of the Tree of Life Synagogue and the entire Jewish community who intimately know both the historic and the current depth of pain under such circumstances. We also pray for the Pittsburgh community that grieves together as much of the nation does over the senseless acts of violence that occurs daily in the United States.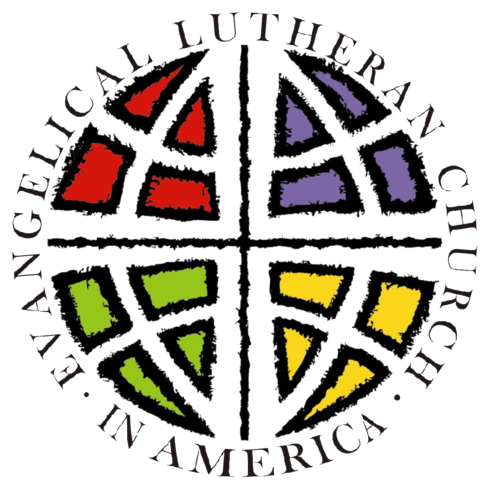 ELCA presiding bishop responds to Pittsburgh synagogue shooting

Dear Sisters and Brothers,

I write to you with a broken heart – for the lives lost, wounded, and shattered by horrific hatred and violence at Tree of Life Congregation this morning. We join our Jewish neighbors and enter into mourning for all that has been lost. In our grief, God is our comfort. "The Lord is near to the brokenhearted, and saves the crushed in spirit" (Psalm 34:18).

From Pittsburgh to Portland, and around the world, Jews are living in fear. Anti-Semitism is on the rise. Public acts of hatred and bigotry against Jews are commonplace. As Christians, and particularly as Lutherans, we deplore and reject this bigotry. "We recognize in anti-Semitism a contradiction and affront to the Gospel, a violation of our hope and calling, and we pledge this church to oppose the deadly working of such bigotry, both within our own circles and in the society around us" (1994 Declaration of the ELCA to the Jewish Community).

We are reminded that hate-filled violence knows no bounds – whether a Sikh Temple in Oak Creek, a Christian church in Charleston, or a Jewish synagogue In Pittsburgh. As people of faith, we are bound together not only in our mourning, but also in our response.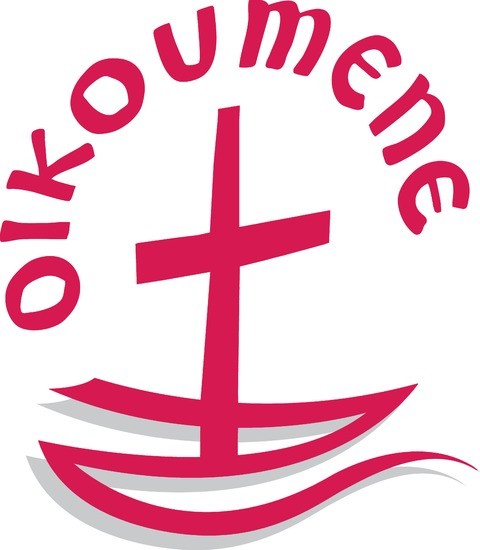 Racial justice issues at forefront in meetings with UN experts

The Commission of the Churches on International Affairs (CCIA) of the World Council of Churches (WCC) organized a series of meetings between church leaders from North America and United Nations experts on racial justice issues in New York City on 29-31 October.

Experts included Achiume Tendayi, UN special rapporteur on contemporary forms of racism, racial discrimination, xenophobia and related intolerance, as well as three members of the UN Working Group of Experts on People of African Descent, namely Micahl Balcerzak, chair, Ahmed Reid and Dominique Day.

The purpose of the meetings was to give an opportunity for UN experts to hear about the issues that churches both in Canada and in the USA are wrestling with in terms of racism, xenophobia and afrophobia.

The meetings were also an opportunity to discuss the intersectionality between racism and sexism, migration and populist discourse, mass incarceration and mass criminalization, poverty and limited access to education and healthcare, #BlackLivesMatter, police profiling as well as police brutality, the legacy of slave trade, and many more issues. The meetings were also an opportunity to share about the National Council of the Churches of Christ in the USA "ACT To End Racism" initiative.

National Council of Churches Culminates "Christian Unity Gathering" with Elections, Resolution, and Approved $2.4m Budget
The National Council of the Churches of Christ in the USA, the nation's premier ecumenical body, concluded its annual "Christian Unity Gathering" in a spirit of celebration and optimism. Leaders from across the Council's 38 member communions came to College Park, Maryland, to join in conversation, worship, and decision-making. The Christian Unity Gathering (CUG) continued the Council's "A.C.T. Now to End Racism" campaign, begun with a mass rally on the National Mall last April.

The Gathering hosted Rev. Dr. David Anderson Hooker, Associate Professor of the Practice of Conflict Transformation and Peacebuilding at Notre Dame University, as its keynote speaker. Dr. Hooker led the Gathering's attendees, a mix of denominational officials, seminary students, faith-based activists, and others, in practical exercises that can be used in churches in the work to end racism. These powerful sessions set the groundwork for the Council's next steps in its A.C.T Now program.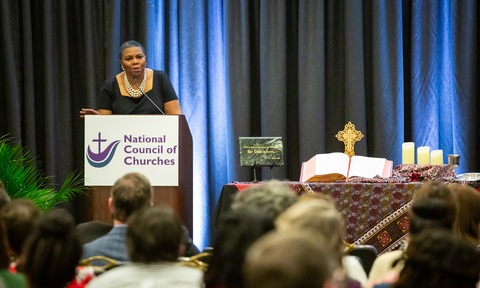 Worship was integrated into the Gathering in ways that enriched and challenged the participants. Rev. Traci Blackmon of the United Church of Christ preached on the "Jericho Road" in the opening service, calling the Church to go into the areas perceived as dangerous and off-limits. Bishop Teresa Jefferson-Snorton of the Christian Methodist Episcopal Church reminded participants that we are not to be spectators, but rather liberators to all of God's people. Litanies in which participants pledged to do the hard work of ending racism in themselves, their churches, and their institutions formed the responses to these powerful sermons.

In addition to the vital ecumenical work done through the NCC's Convening Tables and the Intergenerational Think Tank, participants also attended "Deep Dives," interactive workshop experiences, covered subjects that included the Supreme Court, Religious Freedom, "Sacred Conversations" on ending racism, and the role of memory and truth-telling in anti-racism work.
Voting is an Act of Faith
When the righteous are in authority, the people rejoice; but when the wicked rule, the people groan.

-Proverbs 29:2 (NRSV)

With one week to go before Election Day, we find ourselves again facing choices and consequences that seem to extend beyond the ordinary. Across the political spectrum, we fear that the world we know will change beyond our recognition. Or we fear that the change our country desperately needs will never come. But our faith is not founded on fear. Rather, it is a faith of hope and of action. And the action that all of us need to take on Election Day is to enter our polling place, confront the choices before us, and vote for those candidates and those initiatives that will best serve God's people on earth. And yet, many will not head to the polls on Tuesday. Some people will choose to stay home, even as others will face what seem to be insurmountable barriers to casting their vote.

Voting is a civic duty, a sacred responsibility, and a natural extension of faithful action. Even when our problems seem too big to confront and our one vote seems too small to make a difference, it is precisely then that our responsibility is greatest. Those who represent us in government can and will make decisions with far-reaching implications for all people living in the United States, and even the world, particularly those who are most vulnerable.
Order your "ACT to End Racism" T-shirts Today!


Didn't get a t-shirt at the April 4 rally? This one is made from the best quality shirt we could find. It feels soft and lightweight, with the right amount of stretch. It's comfortable and flattering for both men and women.

• 100% combed and ring-spun cotton (heather colors contain polyester)
• Fabric weight: 4.2 oz (142 g/m2)
• Shoulder-to-shoulder taping
• Side-seamed
Ecumenical Opportunities:



The Friends Committee on National Legislation seeks an Organizing Strategy Associate:

an individual with strong data-analytic skills to track the expansion of our lobbying across multiple initiatives, organize the scheduling of training and lobbying for two major events, and develop new tools to move digital advocates into off-line lobbying.

Click here for more information



The Friends Committee on National Legislation seeks a Grasstops Advocacy Manager:

a creative, self-starter with 3 to 5 years of experience either in development or grassroots advocacy to identify, cultivate, track and grow our network of individual grasstops and grassroots volunteer advocates who are building personal relationships with members of Congress.


Serving as a leading voice of witness to the living Christ in the public square since 1950,
the National Council of Churches of Christ in the USA (NCC) brings together 38 member communions
and more than 40 million Christians in a common expression of God's love and promise of unity.