Subject: NCC Weekly News: Report from the Christian Unity Gathering
View this email online if it doesn't display correctly
National Council of Churches Culminates "Christian Unity Gathering" with Elections, Resolution, and Approved $2.4m Budget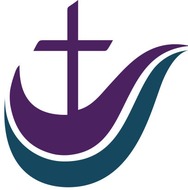 The National Council of the Churches of Christ in the USA, the nation's premier ecumenical body, concluded its annual "Christian Unity Gathering" last week in a spirit of celebration and optimism. Leaders from across the Council's 38 member communions came to College Park, Maryland, to join in conversation, worship, and decision-making. The Christian Unity Gathering (CUG) continued the Council's "A.C.T. Now to End Racism" campaign, begun with a mass rally on the National Mall last April.

The Gathering hosted Rev. Dr. David Anderson Hooker, Associate Professor of the Practice of Conflict Transformation and Peacebuilding at Notre Dame University, as its keynote speaker. Dr. Hooker led the Gathering's attendees, a mix of denominational officials, seminary students, faith-based activists, and others, in practical exercises that can be used in churches in the work to end racism. These powerful sessions set the groundwork for the Council's next steps in its A.C.T Now program.

Worship was integrated into the Gathering in ways that enriched and challenged the participants. Rev. Traci Blackmon of the United Church of Christ preached on the "Jericho Road" in the opening service, calling the Church to go into the areas perceived as dangerous and off-limits. Bishop Teresa Jefferson-Snorton of the Christian Methodist Episcopal Church reminded participants that we are not to be spectators, but rather liberators to all of God's people. Litanies in which participants pledged to do the hard work of ending racism in themselves, their churches, and their institutions formed the responses to these powerful sermons.

In addition to the vital ecumenical work done through the NCC's Convening Tables and the Intergenerational Think Tank, participants also attended "Deep Dives," interactive workshop experiences, covered subjects that included the Supreme Court, Religious Freedom, "Sacred Conversations" on ending racism, and the role of memory and truth-telling in anti-racism work.

The Council held its second annual awards banquet, presenting Mrs. Jacquelyn Dupont-Walker with the J. Irwin Miller Award for Excellence in Ecumenical Leadership; Amb. David Saperstein with the Award for Excellence in Interreligious Leadership, and Rev. Dr. Leslie Copeland Tune with the President's Award for Excellence in Faithful Leadership. Each awardee was recognized for outstanding, exemplary leadership in the faith community.

"The individuals we celebrate embody the work of NCC as we strive for justice and peace," remarked the Chair of NCC Governing Board, Bishop W. Darin Moore of the African Methodist Episcopal Zion Church. "Our nation is facing enormous challenges and deep divisions. The Christian Unity Gathering is a powerful witness that Christians can speak hard truths and yet remain in beloved community. In fact, it is only when we can speak the truth in love will we experience true community."

Immediately following these recognitions, a webcast Town Hall was held featuring Rev. Dr. Cassandra Gould, Executive Director of Faith Voices, Rev. Aundreia Alexander, Esq., Associate General Secretary of the National Council of Churches, and Ms. LaKesha Womack, author, organizer, and consultant. This conversation focused on the importance of voting in the upcoming elections and nonpartisan ways churches can be involved in voter registration and education.

In an important function within the Christian Unity Gathering, the Governing Board met with ecumenical officers and state ecumenical executives to maintain the critical ties between national church leadership and the work of local and regional ecumenical leaders.

In its Wednesday meeting, the Governing Board adopted a budget for the calendar year of 2019 of $2.4 million, received a progress report from Friendship Press on the update of the New Revised Standard Version of the Bible, and elected persons to serve in various capacities. Rev. Christian Iosso of the Presbyterian Church USA and Rev. Ebony Grisom of the American Baptist Churches USA were elected as co-conveners of the Joint Action & Advocacy on Issues of Justice and Peace Convening Table. Ms. Nadia Soghomonian of the Armenian Orthodox Church and Rev. Dr. W. Franklyn Richardson of the National Baptist Church USA were elected as at-large members of the Governing Board.

In the closing moments of the meeting, the Governing Board approved a statement, "The Urgent Need to Lift our Voice in Our Elections," stating that, "We view exercising and defending every person's right and responsibility to vote as a way of lifting up the full image of God."

The dates for the next Christian Unity Gathering is October 14-16, 2019. Information on this year's CUG can be found at https://nationalcouncilofchurches.us/cug.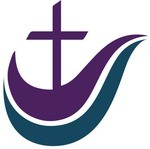 The Urgent Need to Lift our Voice in Our Elections
When the righteous are in authority, the people rejoice;
but when the wicked rule, the people groan. -Proverbs 29:2 (NRSV)
Scripture compels us to an increasing affirmation of the dignity and value of every human, all of whom share the "image of God." This reflection includes mutual support and empowerment of each individual and voice. Exercising and defending every person's right to vote is an essential embodiment of this Scriptural ethic that is shared by Christians and others. As faith leaders, we seek opportunities in the public square to embody and protect this scriptural mandate. We view exercising and defending every person's right and responsibility to vote as a way of lifting up the full image of God.
As representatives of 38 Christian churches and communions, the National Council of the Churches of Christ in the USA (NCC) transcends partisan divides and encourages all candidates to support values that affirm our shared human dignity. In this election season, we call on every member denomination to urge their congregations to vote and to engage in voter education and election protection efforts leading up to November 6th and beyond.

The United States today faces an election of uncommon consequence. Truly, our nation is at a crossroads with decisions being made each day that impact the most vulnerable in our society–those who we are called by God to serve. As a nation and global community, we are at a tipping point on multiple critical issues that will impact our nation and the world for generations to come. Our healthcare and education systems do not provide equal quality for all. Our criminal justice system remains broken and unjust. Human rights and international institutions like the United Nations are being undermined and underfunded while global tensions are on the rise. Human-made climate change must be addressed now before irreparable damage is done to our planet, jeopardizing our shared future.
Black clergy vow to forge their own path

Representatives of two black Baptist denominations, the Progressive National Baptist Convention and the National Baptist Convention USA, declared on Tuesday (Oct. 9) that they would stand apart from white liberals and conservatives alike while seeking to address a politically divided nation.

Rejecting the "politics of fear" they say has taken hold in this election season, the pastors assembled at the National Press Club said that race and spirituality should not be ignored as the two sides work to get out the vote.

"As the body of Christ, we do not serve as mere mascots of the liberal left, sent by patronizing paternalists to serve as the point on the head of their ideological spear," reads a declaration released by PNBC President Timothy Stewart and the Rev. Calvin Butts, the denomination's social justice chair.

"Nor do we set horses with those of the religious right who hide their rampant racism and hysterical hypocrisy amidst the existential ruins of a morally and theologically bankrupt spirituality."

Lilly grants help with clergy mentoring, networking
Nearly $6 million in grants aimed at helping pastors thrive was awarded to five United Methodist organizations, including a grant for expansion of a program at Millsaps College.

The Lilly Endowment Inc. grants were among about $70 million Thriving in Ministry grants awarded to 78 organizations to support pastors in congregational ministry, the foundation announced on Oct. 1.

The grant to United Methodist-related Millsaps College assists women clergy in the South with mentoring and networking.

"My personal hope is to begin to create a culture of mentoring here in the South," said the Rev. Paige Swaim-Presley, a female United Methodist elder and executive director of the Center for Ministry at Millsaps, which is located in Jackson, Mississippi. "It could have a powerful effect on clergywomen and congregations."


United Church of Christ leaders condemn contemplated attack on transgender and intersex rights



In this statement, UCC national leadership censures the government attempt to define gender as a biological fact determined at birth.



Long before national policies acknowledged the spectrum of gender expression, the United Church of Christ embraced the Imago Dei in every human being. Since the ordination of Bill Johnson in 1972, gay, lesbian, bisexual, intersex and transgender clergy have served as ministry leaders and pastors of UCC congregations in every setting of the church because we believe the words of Peter recorded in Acts 10: "I truly understand that God shows no partiality, but in every nation anyone who fears God and does what is right is acceptable to God."

National news outlets are reporting that the current Administration is circulating a memo asking the Department of Health to establish a legal definition of sex under Title IX, a federal civil rights law banning gender discrimination.

The memo asks the Department to define gender as either male or female, established by genitalia at birth, and unalterable throughout a person's life.

Whether or not this assault on the dignity of all transgender and intersex people is accomplished, they, their families and loved ones have already been traumatized.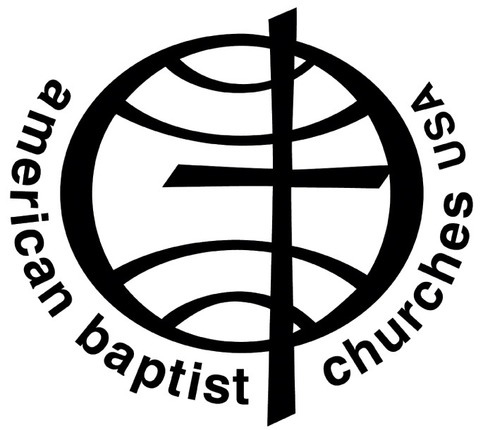 International Ministries Joins Myanmar Baptist Convention in Meeting with Myanmar Government


A delegation from International Ministries (IM), also known as the American Baptist Foreign Mission Society, joined leaders of the Myanmar Baptist Convention (MBC) in a series of meetings with government officials representing the Republic of the Union of Myanmar on October 17, 2018.

These meetings followed a two-day intensive workshop presented by the MBC to provide leaders of its affiliated ethnic conventions and associations with the training to encourage good Christian citizenship and engagement in nation-building within a young democracy. During this event, 22 leaders from 16 of the MBC's affiliated organizations engaged in learning and dialogue around the topics of "Baptist Heritage, Faith and Emerging Democracy," "Principles for Christian Treasurers," "The Role of Women as Good Citizens" and "Mentoring."

The Rev. Leslie Turley, IM area director for Southeast Asia and Japan, had been approached by the leadership department of the MBC more than a year ago with the vision for this event. She led a team of facilitators including the Rev. Dr. Reid Trulson, former IM executive director; the Rev. Jim Bell, IM associate executive director for Global Mission; the Rev. Kyle Witmer, IM global servant in Thailand; Lisa Simmons, director of discipleship and associate in Mission Support for the West Virginia Baptist Convention; and Marlene Po, IM associate missionary and director of the FOUNDATIONS Judson Communities training program of Central Baptist Theological Seminary.

Turley noted, "We were honored to be invited to work together with the MBC to encourage and equip Baptists to become actively engaged in their country's ongoing development of democratic government."

National Council of Churches Recognizes Three Outstanding Faith Leaders at Christian Unity Gathering
On Tuesday, October 16, three outstanding leaders of the ecumenical and interreligious movements were recognized for their achievements by the National Council of Churches. Mrs. Jacquelyn Dupont-Walker, Rabbi David Saperstein, and Rev. Dr. Leslie Copeland Tune were honored in a banquet held as part of the NCC's "Christian Unity Gathering" in College Park, MD, October 14-17.
Commentary: Preparing congregations to do justice
Too often, sermons and Sunday school lessons on issues of social justice raise concerns in people's minds but do little to prepare or empower them to carry out acts of justice. Commonly, church members leave with a vague sense of guilt about the issue, but no clear idea of how to put their concerns into action.

To use the topic of food insecurity as an example, many sermons and lessons present members with a variety of shocking and troubling statistics, while exploring Bible passages that demonstrate that God cares about hunger and that we should, too. They offer a poignant story of someone who suffered hunger and send people off with a vague sense of guilt that they should be doing more about hunger in the world but with little to no idea of what they can do about it.

To take a more helpful approach, sermons and lessons on topics such as food insecurity can invite people to participate in one of a number of concrete actions sponsored by the church or other community groups. Learners can be encouraged, for example, to serve at a soup kitchen, join in a demonstration or march, start a community garden at the church or join a church group that makes calls to Congress members regarding food justice-related policies. Even better, churches can empower people to address these issues by training them to take part in these activities, setting them up for successful and fulfilling work as activists.

Church leaders in the Holy Land visit Khan El Ahmar community in solidarity, prayer
On 22 October, church leaders in the Holy Land organized an ecumenical visit to the threatened Bedouin community of Khan El Ahmar. They shared Biblical prayers including references to the beatitudes from the sermon on the mount as a response to injustice, and as words of comfort to the people under threat of displacement.
Palestinian officials said they valued the church's role in advocacy and the continued united front of Christians and Muslims in seeking justice for Khan El Ahmar residents. Local and regional media and diplomats were also there to cover the visit and compliment the gesture of solidarity.
The Khan El Ahmar Bedouin community of more than 200 people is among several communities living in the wilderness along the road between Jerusalem and the Dead Sea. This particular community of tents and tin houses, together with a school, received, a few weeks ago, a military and high court order of demolition and displacement scheduled for 1 October.
Ecumenical Accompaniers from the World Council of Churches Ecumenical Accompaniment Programme in Palestine and Israel - together with local, international and Israeli presence - continue to be regularly present both night and day in the community.
Order your "ACT to End Racism" T-shirts Today!


Didn't get a t-shirt at the April 4 rally? This one is made from the best quality shirt we could find. It feels soft and lightweight, with the right amount of stretch. It's comfortable and flattering for both men and women.

• 100% combed and ring-spun cotton (heather colors contain polyester)
• Fabric weight: 4.2 oz (142 g/m2)
• Shoulder-to-shoulder taping
• Side-seamed
Breaking Barriers HIV/AIDS Ministry Conference October 25-27

The purpose of the Breaking Barriers HIV/AIDS ministry conference is to help create an AIDS-free world through saving lives, reducing stigma and increasing awareness. The gathering is open to anyone with an interest in reaching out to the HIV/AIDS community with a message of love.

Dynamic speakers, immersive pre-conference mission experiences, diverse workshop presentations and powerful worship services will offer attendees an opportunity to learn, share and connect. Participants can expect to return home feeling inspired, empowered and prepared to strengthen HIV/AIDS ministry initiatives in their communities.

Speakers include Jeanne White

(Mother of Ryan White)

, AIDS activist Hydeia Broadbent, Bishop Tracy Smith Malone, Bishop Julius C. Trimble and many more.
Serving as a leading voice of witness to the living Christ in the public square since 1950,
the National Council of Churches of Christ in the USA (NCC) brings together 38 member communions
and more than 40 million Christians in a common expression of God's love and promise of unity.