Subject: NCC Weekly News: The Long Conflict with Iran
View this email online if it doesn't display correctly
From
Jim: A Boiling Point
The United States is now at war with Iran. Except for a brief truce arranged by President Obama, the United States has been at war with Iran since 1952 when the CIA overthrew the prime minister of Iran, Mohammed Mossadegh, and installed
Shah Reza Pelavi
a
s ruler.
When I visited Iran in 2007, people repeatedly asked me why the US had overthrown Dr. Mossadegh. They told me stories of how their parents and grandparents used to have portraits of two people in their homes, those of Franklin Roosevelt and Mossadegh, and how much they revered the United States.
More than 40 years ago, during my freshman year of college, I lived in a dank and dreary men's dormitory along with several young Iranian students. I knew little of Iran, but these students told me of the tyrannical Shah, backed by the United States, and of the repression he enforced in their homeland. Each week, the Iranians would don paper bags with holes cut out for their eyes and mouth and go to the quad to protest against the Shah. For us cloistered Midwestern kids, the protesters were a curiosity at best and somewhat lunatic at worst.
"Why," I asked them, "are you wearing those ridiculous masks?"
"SAVAK," they answered replied. "The Shah's secret police are everywhere. They are watching us and they work closely with the CIA." All of this provoked my interest and I have been following events in Iran now for decades since. Those students envisioned a democratic Iran, but theirs were minority voices. Ayatollah Khomeini led the 1979 revolution that overthrew the Shah and created a theocratic government determined to end US dominance.
As we all know, a few months later protestors overran the US embassy, took 52 US diplomats as hostages and held them for 444 days. The point I wish to make is that our conflict with Iran predates the tragic hostage crisis and people need to understand that history to grasp the importance of the assassination in Iraq of Gen. Soleimani that was ordered by President Trump on Janua

ry 3.
The NCC issued a statement following his assassination.

Not only has Mr. Trump illegally assassinated an Iranian military leader, he now threatens to destroy ancient Persian cultural landmarks. The entire world is disgusted by such barbaric declarations.

Meanwhile, dozens of Americans of Iranian descent were detained by the United States at our border recently as they were returning from an Iranian music festival in Canada. Iran has fired missiles into American bases in Iraq. War-related hysteria is developing quickly.

The parliament of Iraq, alarmed that the United States carried out the assassination while the General was in their country, voted to demand US military forces leave Iraq. A US General sent a letter to Iraqi military leaders in which he said we respect Iraq's sovereignty and proposed plans for US troop withdrawal. That has now been disowned by the United States. President Trump has made it clear we will not leave Iraq and that if Iraq demands we do so, he will impose sanctions on Iraq.

Let us recall that the United States illegally invaded Iraq 17 years ago and killed hundreds of thousands of their citizens. And let us not forget that failed war in Iraq pales in comparison to the complexities of a potential invasion by the US of Iran. Iran is three times larger than Iraq both in terms of population and land size. Further, while Iraq was created by French and British diplomats drawing lines on a map 100 years ago, Iran is a proud and ancient civilization.

I do not for a moment believe General Soleimani was a good guy, but I know that many more people turned out for his funeral in Tehran than for the inauguration of Donald Trump. A US military invasion of Iran might overthrow the government, but millions of troops and trillions of dollars would be required to have the slightest chance of success. Who are those troops? Why would we go?

Significant numbers of self-identifying American Christians celebrate each abomination perpetrated by President Trump. Many of them heretically believe Trump has been sent by God. He himself has said he is the 'chosen one.' Millions of other Christians remain silent as these travesties unfold.

Our long war with Iran is now at a boiling point. It is time to bring it to an end. I know from personal experience that the Iranian people do not hate the United States. They do not want US interference in Iran. They do not want a war with the United States. We ordinary Americans must join them in demanding peace.
Jim Winkler
President and General Secretary
National Council of Churches Urges De-escalation of Hostilities Between US and Iran
"For they sow the wind, and they shall reap the whirlwind."



Hosea 8:7 NRSV


The assassination of General Qassem Soleimani and the killing of Abu Mahdi al-Muhandis and six others on Thursday, January 2, by the United States, will undoubtedly provoke more attacks that threaten to further destabilize the entire region. This follows other hostile acts and now dramatically escalates tension between Iran and the United States.
The National Council of Churches is deeply concerned about these hostile acts and urges Iranian and US leadership to immediately deescalate tensions and return to the negotiating table. We view this latest crisis as a consequence of President Trump's regrettable decision to withdraw from the JCPOA (the "Iran Nuclear Deal"). We fear where this lust for war and revenge may lead, as the consequences for those living in this part of the world, and even in other parts of the world, cannot be foreseen. Among the first victims of an open conflict will be international aid workers in Iraq and Syria, as well as the children, poor, and most vulnerable persons for whom they care.
¨No good can result from war between the United States and Iran,̈ said Jim Winkler, President and General Secretary of the NCC. ¨We have consistently worked for peace and diplomacy and we will redouble our collective efforts as followers of Christ to ensure we reject the path of death and heartache that results from war.¨

UCC Officers call for prayer, fasting for peace during Epiphany

"To bring peace among the people" - such is the calling of the disciples of the one we know as the Prince of Peace.

Having celebrated Christmas and the birth of Jesus, now preparing for the season of Epiphany, we call upon the congregations, the members and the clergy of the United Church of Christ to join together in a time of prayer and fasting for peace throughout the world.

Threats to that peace are numerous and can be felt in all corners of the globe. Today especially we are mindful of the global unrest ensuing given the latest actions of the United States and Iran. Both governments have taken steps that the other could determine to be an act of war – a war this world does not want, does not need and will not win. It is a war that many fear, once started, could trigger disasters felt in every part of the world.

We are calling on all affiliated with the United Church of Christ to use this prayer either in worship or in their personal prayer life during the season of Epiphany as a means of advocating for peace in these days.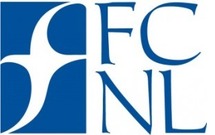 FCNL Condemns Assassination; Urges Congress to Oppose Escalation of Deadly Conflict with Iran

The Trump administration's assassination of the military commander of Iran's Quds Force is a dangerous escalation of the confrontation with Iran that will lead to more bloodshed, further destabilize Iraq, and expand conflict and instability throughout the Middle East.

FCNL condemns the assassination of Maj. Gen. Qasem Soleimani and other pro-Iran militia leaders. We are opposed to all killings and condemn the killings of hundreds of Americans and other civilians by Iran's Quds Force and their militia allies. The only way to de-escalate tensions and resolve our differences with Iran is through diplomacy.

Congress has the power to stop the march to war with Iran and return our nation to the path of diplomacy and international engagement – that is the only way to prevent war.

As a Quaker organization we hold firm to the faith that war is not the answer; neither is assassination or mass killings of innocent civilians. We believe the origin of this crisis lies with the Trump administration that has withdrawn from the international nuclear agreement with Iran, undermined diplomatic efforts, and escalated economic and military pressure on Iran. And with Congress' failure to act to explicitly reject war with Iran and insist on diplomacy.
Disciple leaders issue statement on Iran

Anger and animosity. Threats. Murder and assassinations. Military bluster and belligerency. Calls for revenge and retaliation. In the past several days, we have witnessed the rapid escalation in hostilities verging on all-out war between the United States and Iran.

Since late December, events have spiraled rapidly after a US military contractor and Iraqi troops were killed, the US responded by killing Iraqi militia members, violent demonstrations took place at the US embassy in Baghdad, and a US drone killed Qasem al-Soleimani, a top Iranian general and military leader, and others in his convoy. And just last night, Iran fired missiles into Iraq, hitting two military bases hosting US troops. Today, we stand on the brink of a war we pray world leaders will expend diligent efforts to avoid, urging them to deescalate tensions as rapidly as they arose, and to find a way to resolve diplomatically the several intertwined issues at stake. We yearn for a cessation of hostilities, violence, and war; a peace that can endure; and justice that sustains hope and abundant life.

ELCA presiding bishop responds to anti-Semitic incidents in New York

Tragically, several acts of anti-Semitic hatred, bigotry and violence in New York during these days have marred the joyful festivities in Jewish communities across this country and around the world. Within the last year, we have witnessed the broader surge of anti-Semitism from Pittsburgh to Poway in which these most recent incidents have occurred. Our Jewish neighbors are living in pain, grief and fear.

Twenty-five years ago, the Evangelical Lutheran Church in America joined other Lutheran Christians worldwide in repudiating anti-Judaism within our own tradition. In our 1994 "Declaration of the ELCA to the Jewish Community" we affirmed that "we recognize in anti-Semitism a contradiction and affront to the Gospel, a violation of our hope and calling, and we pledge this church to oppose the deadly working of such bigotry, both within our own circles and in the society around us."
Presiding Bishop joins social media campaign to counter anti-Semitism in wake of attacks

Amid a rash of attacks against American Jews in recent weeks – and a larger trend of violent anti-Semitism in America – Presiding Bishop Michael Curry is inviting Episcopalians to join him in supporting a social media visibility campaign and expressing solidarity with the Jewish people.

"On Jan. 6, Jews around the world are expressing their Jewish identity using #JewishandProud. I invite everyone who follows Jesus and his way of love to stand with our Jewish brothers, sisters and siblings," Curry said in a statement to Episcopal News Service.

The American Jewish Committee, the advocacy organization also known as AJC, is organizing #JewishandProud Day on Jan. 6. Curry participated by sharing a photo with Rabbi Noam Marans, AJC's director of interreligious and intergroup relations.

The AJC campaign is a response to the recent attacks, including the killing last month of four people at a kosher grocery store in Jersey City, New Jersey, and the stabbing last week of five people at a Hanukkah celebration in Monsey, New York.

Ecumenical Advocacy Days 2020



Around the world, the most marginalized communities disproportionately affected by hunger, poverty, and the structural history of colonialism and racism are experiencing the impacts of the climate crisis most profoundly. Women and children in these communities suffer the most.

EAD 2020 will explore the

intersection of climate change and economic injustice

. This will galvanize our advocacy on behalf of policies and programs to chip away at the systems of oppression that keep people in poverty and push all life on earth to the brink of destruction.



Register today for Ecumenical Advocacy Days 2020, April 24-27,

on re-imagining community for God's earth and people. Come to learn about the intersection of climate change and economic injustice, and to advocate for climate justice.


WCC expresses profound sorrow and prayers for Archbishop Atallah Hanna

The World Council of Churches (WCC) general secretary Rev. Dr. Olav Fykse Tveit has expressed concern and sadness over the threats against Archbishop Atallah Hanna. He was poisoned in his church residence in Jerusalem in December.

The Head of the Sebastia Diocese of the Greek Orthodox Church in Jerusalem Archbishop Atallah Hanna was reportedly hospitalized on December 18 after being poisoned by chemical substances.

The Archbishop has been a strong critic of Israel and its treatment of Palestinians according to the International Law; he has also been outspoken about Israel's activities inside neighboring Lebanon and Syria.

Reports said the Archbishop was rushed to hospital after a gas canister was fired into his church in Jerusalem. Director of Jordan Hospital, Abdullah Al-Bisher held a press conference on 29 December to talk about the results of the laboratory tests of the complex toxic substances to poison Archbishop Atallah Hanna.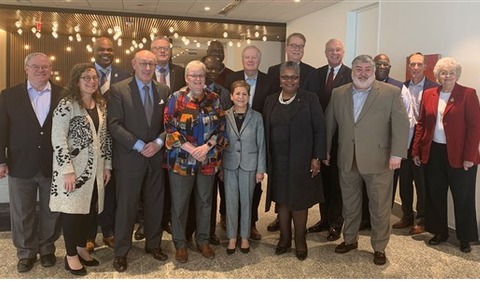 United Methodist Traditionalists, Centrists, Progressives & Bishops sign agreement aimed at separation

A diverse group of representatives from United Methodist advocacy groups with contrasting views and bishops from around the world has collaborated on a proposed agreement for the separation of The United Methodist Church (UMC) that has the unanimous support of all the parties involved.

The agreement, the Protocol of Reconciliation & Grace Through Separation, was achieved on December 17, 2019, and announced today.

The action comes amid heightened tensions in the church over conflicting views related to human sexuality after the 2019 Special Session of the General Conference failed to resolve differences among church members.

Legislation to implement the Protocol statement — an eight-page document detailing the terms of a split of the 13+ million-member denomination — is expected to come before the United Methodist General Conference for a vote at their legislative meeting in Minneapolis, Minn. in May 2020.
"Just Mercy" film opens nationwide. Join the JUSTICE WEEKEND campaign!



JUSTICE WEEKEND is a nationwide campaign of faith leaders who will preach, teach, and share about themes of justice and mercy in their worship services on the weekends of January 4-5 and 11-12 (surrounding the nationwide release of the film JUST MERCY on Friday, January 10). Additionally on the weekend of January 10th, congregations and organizations will see JUST MERCY together and have a conversation about how the themes of justice and mercy in the film impact their own communities and how they can take action together to address systemic issues of injustice, poverty, and racism.


Churches, groups are free to use Gillette's 'O God of All the Nations'


In the wake of Wednesday's House of Representatives impeachment of President Donald Trump, prolific Presbyterian hymn writer Carolyn Winfrey Gillette has penned new lyrics to the hymn "Lead On, O King Eternal!"

Gillette, a Presbyterian pastor, grants free use to churches and groups to use her newest lyrics, which she completed early Thursday morning. She calls her newest hymn, "O God of All the Nations."

Among the biblical references Gillette cites in her new hymn: 2 Samuel 12:1-14, where Nathan tells David, "You are the man!" after David takes umbrage to Nathan's story of a rich man taking a poor man's only ewe to feed a traveler, and Jesus' response to the Pharisees, who urged Jesus to get out of town because Herod wanted to kill him: "Go and tell that fox for me, 'Listen, I am casting out demons and performing cures today and tomorrow, and on the third day I finish my work.'"

Ecumenical Opportunities:
Plymouth Congregational Church, Minneapolis, is looking for its next Lead Minister:

This is a unique opportunity to come into a newly titled position at a time when the church is attracting new, younger members, our long-time members are engaged, and the ministerial and administrative team is performing at a high level.
Serving as a leading voice of witness to the living Christ in the public square since 1950,
the National Council of Churches of Christ in the USA (NCC) brings together 38 member communions
and more than 40 million Christians in a common expression of God's love and promise of unity.