Subject: NCC Weekly News: The Real Christmas Miracle
View this email online if it doesn't display correctly
From
Jim:
The Miracle of Christmas
Over the past few years, a tradition beloved by many has emerged on the Hallmark television network. Each year, Hallmark produces numerous Christmas-themed movies with titles such as "Christmas Made to Order," "Sleigh Bells Ring," and "The Nine Lives of Christmas." My wife loves these movies and watches all of them.

This year, Hallmark began televising 40 new Christmas movies on the early date of October 25. Even though they may touch on religious themes either vaguely or overtly, these are movies designed not so much to teach or inspire, but simply to make people feel good. They tell stories of reunions, of people recovering the spirit of Christmas, or of love being rekindled. There are many scenes of Christmas presents being wrapped and cookies being baked.

Indeed, much of what is good about the Christmas season is highlighted in these movies. And perhaps it's OK now for Christmas to be celebrated for two months. However, I'm not the first to observe that the focus on the birth of Christ has become a minor part of Christmas.

While Jesus did receive gifts from wise men who presented gold, frankincense, and myrrh, we should never forget that after they departed, an angel warned Joseph to take his wife and newborn child and flee for their very lives to Egypt.

This was because a tyrant, King Herod, had caught wind of a potential rival to his throne. In a genocidal act of paranoia, he killed all children two years and under in and around Bethlehem to ensure his young opponent would die. Herod was himself a puppet of the Roman Empire, and in his insecurity, he was not about to brook any challenge to his rule.

The homeless, refugee holy family made its way to Egypt where they lived illegally for several years until Herod died. Only then did they surreptitiously make their way back to their home country.

Throughout Jesus' life, the Roman military occupied what is now Israel and Palestine. Multiple rebellions broke out against Rome before, during, and after the life of Jesus, and some of those rebel leaders were proclaimed as 'messiahs'. The Jewish people desperately sought freedom and liberty and some were eager to find a savior who would remove the yoke of oppression.

We would do well to remember the revolutionary nature of the birth of Jesus. The fear that gripped Bethlehem and the smell of the manger has been obscured by sentimentality and commercialism. It is uncomfortable to focus on the actual social and political circumstances Jesus faced, but that was the reality the church faced for the first several centuries of its existence.
It was only with the conversion of Roman Emperor Constantine in the 4th Century and the subsequent co-opting of the church that the subversive nature of the Christian faith was largely lost.

Perhaps we can begin to recover the true spirit of Christmas by simplifying it. Perhaps we could have Christmas pageants that not only celebrate the birth scene, but also portray the members of the holy family running for their lives as they are pursued by soldiers. Imagine the spectacle this would create in our local churches!

It strikes me as amazing and beautiful that despite the heartbreaking and traumatic events surrounding the birth of Christ and his early years, he did not grow up to lead a military rebellion against his oppressors. Had Jesus sought to do so, we would not remember him today.


Instead, he taught a radical gospel of love and grace, and that is the miracle of Christmas.
Thanks be to God.
Jim Winkler
President and General Secretary
Settlements Contrary to International Law, Immoral

May the Lord give strength to his people!
May the Lord bless his people with peace!
The National Council of the Churches of Christ in the USA (NCC) stands in opposition to the recent assertion by Secretary of State Michael R. Pompeo that the "establishment of Israeli civilian settlements in the West Bank is not per se inconsistent with international law."
"Mr. Pompeo's unilateral pronouncement is mistaken and detrimental to the cause of peace," said NCC President and General Secretary Jim Winkler. "This is a change in longstanding US policy and is inconsistent with the norms accepted by the international community, which as been unambiguous in maintaining that the settlements are a violation of international law. The National Council of Churches calls upon President Donald J. Trump to reverse course on this hastily announced policy change and revert to what historically has been US policy."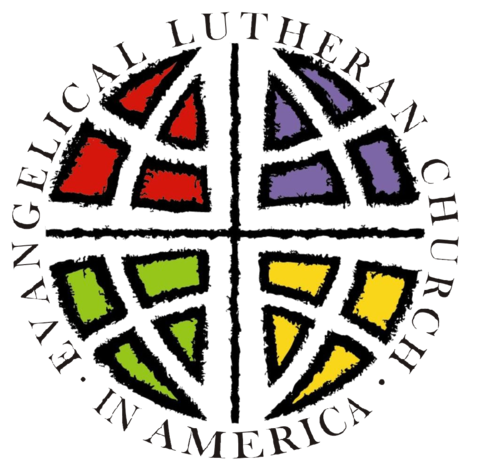 Presiding bishop statement on Israeli civilian settlements



The Evangelical Lutheran Church in America is very disturbed by the November 18 announcement by Secretary of State Michael R. Pompeo that the Administration unwisely is changing current U.S. policy by stating that the "establishment of Israeli civilian settlements in the West Bank is not per se inconsistent with international law."

Our church has consistently called for an end to the Israeli occupation of the Palestinian territory, the cessation of all settlement activities and withdrawal from settlements on Palestinian territory to the 1967 boundaries, a negotiated, final status agreement between Israel and the Palestinians and the establishment of and international support for a viable, contiguous Palestinian state. We will continue to work with ecumenical and inter-religious partners who share these commitments. In the long term, we wish to see Israelis and Palestinians co-existing in justice and peace, as citizens of viable and secure Israeli and Palestinian states.
Presbyterian Church (USA) Stated Clerk condemns U.S. position on Israeli settlements in West Bank
J. Herbert Nelson calls on President to work toward peace
Dear Secretary Pompeo,

The announcement from the current U.S. Administration that there is no such thing as "occupied territories" in Israel is abhorrent as well as foolish. It suggests that there is no such thing as a centuries-old Palestinian community that is entitled to live securely on the land on which they have lived for generations. It violates the fundamental right of people to own, tend, and hold their land, and forbids encroachment and occupation by other hostile entities.

This decision is a direct violation of internationally recognized agreements. It questions political wisdom and demonstrates no regard for the Palestinian people and their civil and political rights.

The pandering to current Israeli leadership carries the foolish assumption that such violations of Palestinian rights will generate political support in the United Stated in the Jewish American community. In fact, most American Jews understand such actions are more likely to further anti-Semitism.
UCC & Disciples Leaders issue joint statement opposing US policy shifts on settlements

Leaders of the United Church of Christ and Christian Church (Disciples of Christ), including Global Ministries' Co-Executives, issued the following statement following US Secretary of State Mike Pompeo's announcement shifting US policy on Israeli settlements.



A Joint Statement Opposing US Policy Shift on Settlements


November 21, 2019

As Christians with ties to the land of the Biblical story of our faith, and as churches with deep and long-lasting mission partnerships in Israel/Palestine, we are conscious of and deeply concerned by recent developments that are antithetical to achieving the peace with justice in the Middle East for which we hope, pray, and work.

Earlier this week, US Secretary of State Mike Pompeo stated that the Trump Administration understands that the "establishment of Israeli civilian settlements in the occupied West Bank is not, per se, inconsistent with international law." This announcement contradicts a US State Department legal opinion of 1978; contrasts the European Union position—including its affirmation that products made in Israeli settlements must be labelled as such—and that of most of the community of nations; and adds to a series of Trump Administration policies and practices that favor Israel at the expense of the Palestinian people. Even so, it does not change the fact of Israeli occupation and its violations of international laws and principles, including the Fourth Geneva Convention. We strongly oppose this policy shift and urge the US President and Secretary of State to reconsider, recognizing the harm that such an announcement can have to the prospects for peace and justice, as well as to the US's global standing, as this policy change blatantly disregards international law and conventions, including UN Security Council resolution 2334 (Dec. 2016).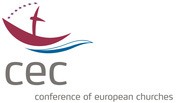 Jørgen Skov Sørensen appointed as CEC general secretary

Dr Jørgen Skov Sørensen has been appointed as the new general secretary of the Conference of European Churches (CEC). Born in Kolding, Denmark, 55-year-old Skov Sørensen comes to CEC with a vast experience in theology, mission, ecumenism, leadership, communication and management.

The CEC Governing Board announced the decision on November 21 in a meeting in Brussels.

Skov Sørensen will take up the position in January 2020.

"It is with great pleasure that we announce the appointment of Dr Jørgen Skov Sørensen as CEC's new general secretary," said CEC President Rev. Christian Krieger. "We are confident that he will lead CEC in continuing its vision to accompany its Member Churches and Organisations in Partnership to work together in hope and witness, to serve Europe, and to promote peace and Church unity."

"We pray for Jørgen's new ministry, so he may succeed in supporting CEC's programmatic work, and strengthen CEC's role in Europe amidst all the challenges emerging today," he added.

Statement from the AME Church regarding cuts to Supplemental Nutrition and Assistance Program (SNAP)

The AME Church asks that more governmental efforts focus on affordable career training opportunities, affordable higher education, student loan forgiveness programs, student loan interest forgiveness, employment programs, and assisting states in increasing minimum wage to help both unemployed and working adults, instead of cutting the Supplemental Nutrition and Assistance Program (SNAP) and other programs established to assist with basic human needs.

On December 4, 2019, the current administration moved forward in a decision to cut food assistance to 700,000 unemployed and underemployed SNAP participants ages 18 to 49 years old. Taking away supplemental resources further hinders an individual's ability to regain financial stability in the face of navigating rent, mortgages, insurance, car payments or other transportation costs, health insurance, and an antiquated tax system that in many cases requires single individuals to pay more federal and state taxes. This also penalizes a person laid off and job closing who paid taxes to support SNAP, only to find themselves unable to benefit from a program their taxes dollars contributed to while they were employed.

SNAP is a valuable resource to access healthy food for individuals and families. The nutritional food provided through SNAP supports a healthy body and provides basic needs while individuals navigate challenging life situations, unemployment, and health crisis. Matthew 25:37 & 40 states "Then the righteous will answer him, Lord when did we see you hungry and fed you or thirsty and give you something to drink? The King will reply, I tell you the truth, whatever you did for one of the least of these brothers of mine, you did for me."

Quakers Engage with Their Congressional Representatives in Washington DC

On Friday, November 15th, about 40 Friends from the Philadelphia Yearly Meeting (PYM) area joined 438 other Friends from 43 states across the United States for meetings on Capitol Hill, in Washington, DC.

They came together for a day of FCNL-orchestrated meetings with congressional representatives. Conversations centered on the authorization of open-ended war and were supported by the year-round work done by a small group of Quakers in the Philadelphia area. These Friends work with FCNL to impact global and national issues through political processes open to all members of the American electorate.

Joining that many Quakers on Capitol Hill is an exhilarating feeling. Friends, whether from California, Iowa, or North Carolina, entered the office of their representatives with tools to help shape positive discussions on legislation designed to support a more peaceful world.


Religious leaders keep vision of peace alive on Korean Peninsula



Even as international tension mounts, religious leaders from North and South Korea renewed their exchange during a December meeting that kept the push for peace alive. Members of the Steering Committee of the Ecumenical Forum for Peace, Reunification and Cooperation on the Korean Peninsula – including delegations from the Korean Christian Federation (KCF) of North Korea and of the National Council of Churches in South Korea (NCCK) – met in Shenyang, China, on 2-3 December 2019.

"The Shenyang meeting was a precious opportunity to renew our exchange and cooperation with our fellow Christian sisters and brothers from North Korea," said Peter Prove, WCC director for international affairs. "It also gave us an occasion to reflect together on current difficulties and obstacles in the path to peaceful coexistence in the region, and to explore ways in which we can help keep alive the vision of peace."

The agenda for the meeting in Shenyang included revision of the EFK Terms of Reference, and planning for activities in 2020 – particularly marking the 70th anniversary of the start of the Korean War. Participants discussed how to use next year's commemorations as an opportunity for increased advocacy for formally bringing a long-overdue end to this tragic conflict which has marked the history of the region and the lives of so many people.
Mississippi Episcopal churches continue support for families impacted by ICE raids

Almost four months after 680 people were arrested in the United States' largest immigration raid in at least a decade, churches in central Mississippi are still caring for families who were separated when their loved ones were detained.

In the aftermath of the Aug. 7 Immigration and Customs Enforcement raids, Mississippi Bishop Brian Seage joined other religious leaders in condemning the tactics of ICE and the Trump administration, saying the raids caused "unacceptable suffering" to families with children in particular.

The raids took place at seven chicken processing plants in towns around Jackson – the state capital – such as Morton, where about 10 percent of the town was detained or fired as a result. According to the Associated Press, six of those seven plants were "willfully and unlawfully" employing undocumented workers, and managers at two of the plants were actively involved in fraud.

Resurgence of nationalism is a 'setback for humanity', says German theologian Jürgen Moltmann

The distinguished German theologian, Jürgen Moltmann, has spoken of his concern about the resurgence of nationalism around the world.

Moltmann, who served in the Hitler Youth and was a WWII POW at the time of his conversion to Christianity, called the new wave of nationalism taking root in many countries a "setback for humanity".

"Humanity precedes nationality," he said in a lecture to students at the World Council of Churches' Ecumenical Institute at Bossey, Switzerland.

The 93-year-old spoke candidly about growing up under the "extreme nationalism" of Nazi Germany and the impact this had on his own family.

"In my youth, I lived in extreme nationalism, patriotism and the Nazi dictatorship," he recalled.


A church nativity scene depicts Jesus, Mary and Joseph as refugees separated in cages

A California church is displaying a nativity scene depicting Jesus, Mary and Joseph as refugees in cages to draw attention to the conditions faced by migrants seeking asylum in the United States.

The Claremont United Methodist Church, about 30 miles east of Los Angeles, posted the photo on its website showing the three held in separate cages topped with barbed wire. The baby Jesus is wrapped in a silver foil blanket.

Lead Pastor Karen Clark Ristine spoke with CNN affiliate KABC about the scene outside of the church. "We thought about the most famous refugee family in the world, the family of Jesus," Ristine said.

In a Facebook post, Ristine said the display came from the idea of "What if this family sought refuge in our country today?"

Ecumenical Advocacy Days 2020



Climate change affects everyone and disproportionately affects those struggling to overcome poverty. 2020 will be a pivotal year for the United States and the world with a general election that will set the course for the next four years – with an enduring impact on climate and economic justice.



Save the Date for Ecumenical Advocacy Days 2020, April 24-27,

on re-imagining community for God's earth and people. Come to learn about the intersection of climate change and economic injustice, and to advocate for climate justice.

"As the indigenous people of Colombia we are part of . . .the environment created by God. Therefore, we ask that the mistreatment of 'Mother Earth' cease." Guaviare indigenous leader quoted in I

nstrumentum Laboris: The Amazon: New Path for the Church and Integral Ecology.





"We look for -- and speed the coming of -- the new heavens and a new earth, where justice is at home" (2 Pet. 3:12,13).
Serving as a leading voice of witness to the living Christ in the public square since 1950,
the National Council of Churches of Christ in the USA (NCC) brings together 38 member communions
and more than 40 million Christians in a common expression of God's love and promise of unity.