Subject: NCC Weekly News: The High Cost of Militarization, Peace Plan, Muslim Ban
View this email online if it doesn't display correctly
From
Jim: The High Cost of Militarization
In these challenging times—with the impeachment of the president for corruption, the threat of war with Iran, rollbacks in environmental protections, healthcare, and programs that assist those in need—I am heartened by my faith and by the examples of many people who carry on the sacred work to end racism, poverty, and war.

Last week, I spoke at a press conference called by the Poor People's Campaign at which a Moral Budget was unveiled. Church leaders, labor leaders, and people from across the country who are hurting because of government policies spoke of the challenge of living on minimum wage and without health care.
The Moral Budget advocates $350 billion in annual military spending cuts; $886 billion in estimated annual revenue from fair taxes on the wealthy, corporations, and Wall Street; and billions more in savings from ending mass incarceration and addressing climate change. Bold steps are needed in a nation in which the gap between the rich and the poor is growing and the federal government deficit spirals out of control, thanks in part to recent tax cuts that benefit primarily the richest among us.

I welcome this Moral Budget and believe it is consistent with, and builds on, previous efforts. For example, I helped delivered 'The Budget is a Moral Document' statement to then-Senator Harry Reid when he was majority leader of the US Senate. Additionally, the NCC supported the Faithful Budget Campaign and the Circle of Protection, ecumenical efforts to reorient the priorities of our nation away from war, surveillance, and greed to peace, diplomacy, and equality.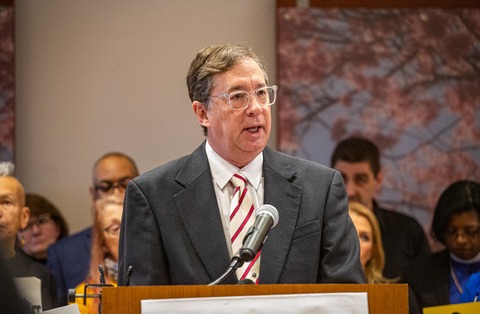 The Poor People's Campaign hearkens back to that created by Martin Luther King, Jr. in 1968. At that time, the Department of Social Justice of the NCC brought people from across the country to Washington to coordinate national religious leadership involvement in the campaign.

This time, we are encouraging people to come to Washington for a June 20 assembly on the National Mall called by the Poor People's Campaign.

At the same time, we will be hosting the National Council of Churches of Korea which will send a delegation to Washington to both participate in the Poor People's assembly and in a consultation between US and Korean churches. On June 23, we will hold a worship service at St. Mark's Episcopal Church in Washington, DC to mark the 70th anniversary of the massacre of innocent Koreans at the village of No Gun Ri.

We will also commemorate 70 years of war between the United States and North Korea.

Yes, that's right, 70 years of war

. Not only do tensions between the US and North Korea remain high, no peace treaty was ever signed to end the war. Instead, an armistice was reached in 1953.

More than $30 trillion (in 2020 dollars) has been spent on the US military since the end of WWII. This has made us poorer as a nation both economically and spiritually. Way back in 1953, President Eisenhower said, "Every gun that is made, every warship launched, every rocket fired, signifies in the final sense a theft from those who hunger and are not fed, those who are cold and are not clothed. This world in arms is not spending money alone, it is spending the sweat of its laborers, the genius of its scientists, the hopes of its children."

In today's political climate, these words from a Republican president who was himself a five-star general would be considered dangerously radical, but they are words that need to be said each and every day. It is not difficult to draw links to the ongoing state of war with North Korea and the deep moral and spiritual suffering that afflicts us. Dr. King said in his last sermon, "The nation is sick. Trouble is in the land. Confusion all around."

Now is the time for us to be in the streets and work for healing.

Jim Winkler
President and General Secretary
A Peace Plan That Does Not Bring Peace
They have treated the wound of my people carelessly,
President Trump's proposed Middle East 'peace plan,' titled "Peace to Prosperity," will not bring peace nor is it a realistic plan. Instead, his proposal – formulated with Israel without Palestinian participation – ensures violence, continued animosity, and further encroachment by Israel on land that belongs to the people of Palestine.
It is for those reasons that the National Council of Churches of Christ in the USA (NCC) calls upon the international community to take up the mantle of brokering an agreement that brings peace and security to Israelis and Palestinians without trampling upon the rights of either.
For many years, the NCC has joined in supporting a two-state solution, the right of refugees to return to their homes, the dismantlement of the settlements, and the establishment of Jerusalem as a shared international city. This latest plan, developed without input from Palestinians, does not move us toward peace or resolve conflict in the region.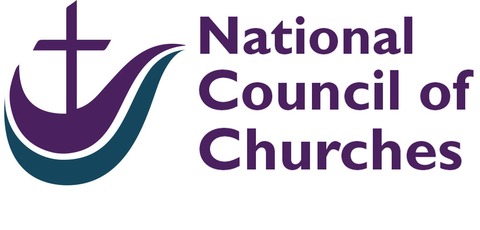 The "Muslim Ban" Separates Families, is Blatantly Racist
Do not neglect to show hospitality to strangers, for by doing that some have entertained angels without knowing it.
This past Friday, an expansion of the travel ban, often referred to as the "Muslim ban," was announced that will limit citizens of six more countries — Nigeria, Eritrea, Tanzania, Kyrgyzstan, Myanmar, and Sudan — from coming to live and work in the United States. The initial ban, implemented through Executive Order in 2018, limited immigrants from Iran, Libya, Syria, Yemen, Somalia, Venezuela, and North Korea. The National Council of Churches sees the initial ban, as well as its expansion, like other Trump Administration policies limiting immigration and refugee resettlement, as blatantly racist.
The Administration's policy toward those attempting to come primarily from Muslim-majority and African nations to the US continues to separate families and keeps neighbors and friends from their children, spouses, or parents. It also presupposes that people are unworthy to offer their skills or seek careers or educational opportunities. Furthermore, more people who seek life-saving medical care in the US will be unable to get the aid they need. We seek to build a nation in which the immigrant, the refugee, and the oppressed are free to come and find opportunity and make a home.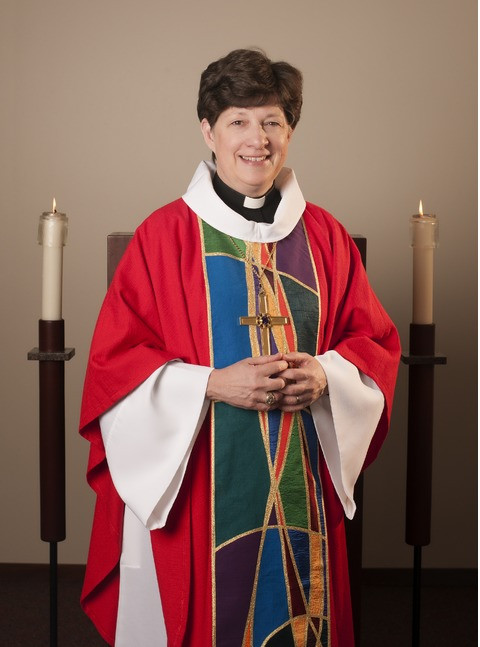 ELCA presiding bishop issues response to President Trump's "Peace to Prosperity" document





"Pray for the peace of Jerusalem"

(Psalm 122:6)

I am very dismayed and disturbed by President Trump's announcement of a "peace plan" that, I fear, will bring greater insecurity for Israelis and Palestinians instead of peace.

Our church has long held that any successful settlement of the Israeli-Palestinian conflict must be based on negotiation between the parties. Unfortunately, this "plan" has involved only one party. A plan made for a people without consulting that people will not bring peace. It also seeks to remove from the table many of the final status issues by effectively giving a green light to Israel to further entrench the occupation, rather than end it, - a policy we have advocated for years.

Rather than drawing together Israelis and Palestinians to reach a peace accord, the effect of this plan will be further alienation and, I am afraid, more tension, with the possibility of new, violent responses. This path will not lead to peace with justice. It will not promote reconciliation. But it will reinforce extremists in Israel, in Palestine and throughout the region, decreasing security for everyone.
UCC & Disciples Leaders issue joint statement in response to the "Peace to Prosperity" proposal
As President Trump stood with Israeli Prime Minister Netanyahu on Tuesday to announce the release of the US Administration's "Peace to Prosperity" proposal to resolve the Israeli-Palestinian conflict, our responsible response is one of grave concern. We do not read the 181-page proposal as either realistic or just. We fear for its devastatingly deleterious effects on Palestinian rights, for its implications for international law and institutions, and for the possible consequences on the people living in an already untenable circumstance. We do not see God's justice in it.

The much-anticipated, and much-delayed, proposal, "Peace to Prosperity: A Vision to Improve the Lives of the Palestinian and Israeli People," lays out this Administration's ideas for the resolution of the decades-long Israeli-Palestinian conflict, one that already exhibits a stark imbalance in power and leverage. The proposal bolsters U.S. support for Israel and its leaders' vision for claiming as much land as possible while denying the rights of Palestinians, and attempts to impose an outcome, rather than work with all parties.

"We Pray, Peace Now, End the War!" - 70 days of global prayer for Korean Peninsula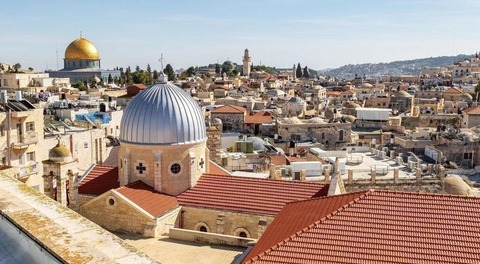 The Palestinian cause is Rightful: There will be no Peace without Justice

The Secretary General of the Middle East Council of Churches, Dr. Souraya Bechealany took a firm stance against what has been called "the Deal of the Century".

Bechealany stressed that "the Palestinian cause is a rightful cause and addressing it through bargaining and trade-offs is unacceptable". Bechealany considered that this approach destroys the essence of the resistance of the Palestinian people to establish a Palestinian State with a capital in east Jerusalem and to guarantee the right of return for the Palestinian refugees.

"Since 1948, the Palestinian people have been bleeding and the Middle East has been staggering under the weight of conflicts and wars. Now is the time to achieve peace, a true peace based on justice away from unilateral decisions that flout the relevant UN resolutions", Bechealany added.

"The Middle East Council of Churches that has always supported the resistance of the Palestinian people, calls the international community to put an end to the injustice and restore the legitimate rights of the Palestinians. MECC also stresses the importance of adopting constructive approaches and continuously praying until peace and justice are achieved!", Bechealany concluded.

Stated Clerk speaks out against president's Middle East plan
J. Herbert Nelson says plan offers no willingness to include Palestinian community



The Stated Clerk of the General Assembly of the Presbyterian Church (U.S.A.) says he sees nothing in President Donald Trump's Middle East plan that would benefit the Palestinian community. The Reverend Dr. J. Herbert Nelson, II, issued a statement to Presbyterians Friday denouncing the plan.

"This 'deal' is little more than a cynical rephrasing of the conditions that have kept the Palestinian people under Israeli occupation for decades," he writes. "It codifies Israel's egregious theft of Palestinian land and would continue Israel's military rule, even over the areas allocated to the so-called Palestinian state."

Nelson said that from the perspective of past Presbyterian General Assemblies, the plan is a "consummate violation" of the most basic principles required for peace in the region.

"We must speak out on behalf of the Palestinian community, residents of this land for generations," the statement reads. "Their land has been stolen. Their holy sites have been denigrated. Their homes and businesses have been destroyed and they all live under the iron fist of Israel's continuing military occupation."
Ecumenical Advocacy Days 2020



Around the world, the most marginalized communities disproportionately affected by hunger, poverty, and the structural history of colonialism and racism are experiencing the impacts of the climate crisis most profoundly. Women and children in these communities suffer the most.

EAD 2020 will explore the

intersection of climate change and economic injustice

. This will galvanize our advocacy on behalf of policies and programs to chip away at the systems of oppression that keep people in poverty and push all life on earth to the brink of destruction.



Register today for Ecumenical Advocacy Days 2020, April 24-27,

on re-imagining community for God's earth and people. Come to learn about the intersection of climate change and economic injustice, and to advocate for climate justice.


WCC general secretary appointed as presiding bishop for Church of Norway



On 30 January, the Church Council of the Church of Norway appointed World Council of Churches (WCC) general secretary Rev. Dr Olav Fykse Tveit as the new presiding bishop for the Church of Norway.



Among the 12 bishops, the presiding bishop is "a first among equals" (primus inter pares). He or she is a tenant of the Bishops' Conference. The presiding bishop has the responsibility for the Cathedral of Nidaros together with the Bishop of the Diocese of Nidaros.

Tveit said he is looking forward to reconnecting with Trøndelag, where he spent a meaningful part of his childhood.

"A bishop should listen to others while unifying and uniting the diversity of our church under our common faith," said Tveit. "As presiding bishop, a particular responsibility rests on you to be a representative for the entire church while also being a public figure. This means that disseminating your message in a favourable manner is sometimes more important than dominating the debate and getting the last word in," the newly appointed bishop says.
Christian Faith and Earth Day Sunday
The Bible is full of beautiful language and theology for celebrating God's creation. Yet sometimes, in the rhythm of the liturgical year, it can be challenging to find a specific time in the Spring to focus as a church community on the theme of God's creation.

Earth Day Sunday provides just such an opportunity.

Since 1970, communities have taken one day each year to be especially mindful of the Earth and its many gifts: April 22, Earth Day. Soon after, churches started celebrating God's creation on the Sunday closest to Earth Day. This day has ecumenical and bipartisan roots.



Get Involved

Do you want to plan an Earth Day celebration in your congregation? Consider using the 2020 theme materials for this year, which focus on "The Fierce Urgency of Now." The theme comes from a quote from Rev. Dr. Martin Luther King, Jr: "We are now faced with the fact that tomorrow is today. We are confronted with the fierce urgency of now. In this unfolding conundrum of life and history, there "is" such a thing as being too late. This is no time for apathy or complacency. This is a time for vigorous and positive action."


To connect with others who are planning Earth Day Sunday activities, join the Earth Day Sunday 2020 Facebook event. Use the social space to share what you are doing and interact. You can also find a treasure trove of Earth Day Sunday resources from previous years covering various themes on Creation Justice Ministries' education resource page.



About Creation Justice Ministries

Our faith community participates actively in the ecumenical work of Creation Justice Ministries. Creation Justice Ministries is a continuation of the former Eco-Justice Program of the National Council of Churches USA.

Each year, Creation Justice Ministries focuses on a particular theme chosen by the leaders of ecologically-focused ministries of its member communions. Together, we highlight a number of ways individuals and congregations can celebrate and protect God's creation, as well as call for justice for the most vulnerable. We hope these ideas inspire further thoughts, conversations, and actions in answering God's call to protect, restore, and rightly share God's creation.

Faith communities are committing to spread the word
about the 2020 Census to ensure all people are counted

We believe that all people, regardless of race, religion, or immigration status, are made in God's image. Our divinely granted dignity demands equal recognition. When we respond to the census, we claim our God-given dignity and declare that we are here.
We are one year out from the census. Throughout the month of October, faith leaders will begin preparing their communities for the upcoming 2020 Census. The census only happens once a decade and determines critical funding and representation for our communities to flourish. Let us celebrate our dignity through spreading the word about the census to ensure all of our communities gets counted.
Fair Count - Census Resources for Faith Communities

In many communities, there is no more trusted leader than a leader of faith. Fair Count knows that often it's Faith that ties a community together, connecting neighbor with neighbor, and in many instances in rural Georgia, town to town.

Fair Count has a formal partnership with the African Methodist Episcopal (AME) Church which boasts more than 540 locations throughout Georgia. Together, we are working to share information about the Census, community resources and political power to ensure that every person in Georgia receives their fair share.

Fair Count will have a full Faith Toolkit available to all faiths and denominations to assist in bringing the Census into the house of worship for both education and mobilization.

T

he Mass Poor People's Assembly and Moral March on Washington

will be a generationally transformative gathering on June 20, 2020 at the US Capitol in Washington DC.

The Poor People's Campaign is marching to Washington DC from across the nation to demonstrate the collective power of poor and low-wealth people. We demand that both major political parties address the interlocking injustices of systemic racism, poverty, ecological devastation, militarism and the distorted moral narrative of religious nationalism by implementing our Moral Agenda.

10:00 AM on Saturday, June 20, 2020 at the northeast corner of the National Mall in Washington DC on Pennsylvania Ave NW extending west from 3rd St NW.

Episcopal Church Criminal Justice Series: School-to-Prison Pipeline



The focus for the second week of our educational criminal justice series is understanding how people encounter the criminal justice system in the first place. In particular, we look at why so many young people are arrested and then incarcerated before they turn 18, and how this information can help direct our advocacy efforts. There are many issues to address regarding the treatment of children and young people by police, in jails and prisons, and by the criminal justice system more broadly. One key issue is what is known as the School-to-Prison Pipeline: the treatment of children in and around schools that drives children into the criminal justice system. If children skip school or face disciplinary issues in their school settings, many of them – especially low-income children – end up with a criminal record. Punitive school discipline approaches such as suspension and expulsion without appropriate support for students and families make many students more likely to drop out of school rather than continuing their education. Criminalization of misbehavior at school too often creates a cyclical problem: one study found that 40% of child or teenage offenders were re-incarcerated by age 25.

The School-to-Prison Pipeline undermines the hope of children and young people and damages entire communities. The Episcopal Church supports alternatives that seek to empower impacted communities, enabling students to continue their education and keep them out of the criminal justice system. The Office of Government Relations is called to work for legislation that provides alternatives to sentencing children, forms creative rehabilitation programs, and establishes specialized facilities for children convicted of serious crimes. These programs would help to ensure that students who are arrested will be able to return to schools instead of dropping-out or ending up in prison.

Ecumenical Opportunities:
The Africa Faith & Justice Network (AFJN)

, a Washington DC based non-profit Pan-African organization has an immediate opening for a talented Communications and Development Coordinator.
To learn more, please send a thoughtful cover letter and resume to director@afjn.org with subject line:

Communications and Development Coordinator.
Americans United for Separation of Church and State (AU)

seeks a National Organizer & Faith Network Manager. This position will execute strategies and develop tactics to mobilize AU members, supporters, faith leaders, communities of faith, and faith-based organizations to move them up the ladder of engagement to become leaders and help meet our organizational goals. Click here to learn more.
Faith in Public Life (FPL)

seeks a talented, self-motivated, detail-oriented person to support our Vice President of Development in realizing FPL's fundraising goals. Click here to learn more.
Faith in Public Life

seeks a talented, self-motivated organizer to provide ongoing engagement in legislative and voter education and mobilization programs to support the repairing of democracy in Florida and the nation. Click here to learn more.

Faith in Public Life

seeks an Organizing Associate to play a key role in advancing our advocacy and organizing work on immigration, voting rights, LGBTQ non-discrimination, racial justice, and our various other issues areas. Click here to learn more.

Do you have a job posting you'd like listed in this section?

Please email Rev. Steven D. Martin with details.
Serving as a leading voice of witness to the living Christ in the public square since 1950,
the National Council of Churches of Christ in the USA (NCC) brings together 38 member communions
and more than 40 million Christians in a common expression of God's love and promise of unity.