Subject: NCC Weekly News: The Balance of Work
View this email online if it doesn't display correctly
From Jim: The Balance of Work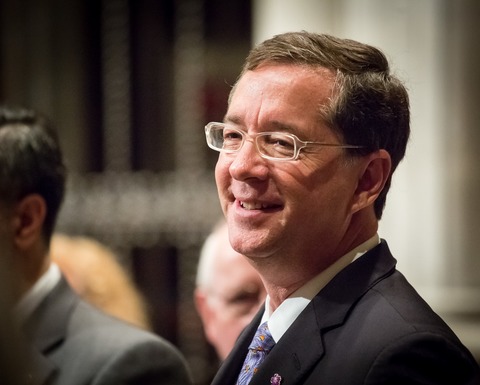 I've only ever had one bumper sticker on any of the cars I've owned. It read, "The Labor Movement: The Folks Who Brought You the Weekend." It's true! As much as it is taken for granted today, the weekend as we know it only came to be after a long struggle. The 1908 Social Creed adopted by the Federal Council of Churches—in the same year it was formed—focused on the rights of workers.

Among other things, that Social Creed called for a release from employment one day in seven, for the gradual and reasonable reduction of the hours of labor to the lowest practical point, for that degree of leisure for all which is a condition of the highest human life, and for a living wage as a minimum in every industry, and for the highest wage that each industry can afford.

After all, scripture itself says, "Six days shall work be done; but the seventh day is a Sabbath of complete rest, a holy convocation; you shall do no work: it is a Sabbath to the Lord throughout your settlements" (Leviticus 23:3, NRSV).

I have just returned from two weeks of vacation and feel simultaneously refreshed and disappointed that I did not have more time for rest. I have been very fortunate to have been part of a family that has gone off to the lake or ocean nearly every summer for the past 50 years.

Our family beach vacations include lots of conversation, laughter and wonderful meals. This year, 37 of us came together. One evening we celebrated my 15-year-old daughter's quinceanera. We gathered for prayer every evening and gave thanks that we were able to be together once again. We shed tears often as we remembered those who are no longer among us. This is the spirit of true sabbath-keeping.

The European Union requires every member country to provide at least 22 vacation days each year. The United States does not mandate a single vacation day in a year. The union movement has been losing strength in the U.S. for a long time, and sustained efforts to weaken protections for workers have been underway for years. Many of those who benefited from the union movement actually support measures that undermine their own economic security.

Throughout my whole adult life, I have advocated for national priorities oriented toward meeting human needs over those focused on war-making and building a gigantic spy and surveillance apparatus. I have participated in protests, demonstrations, rallies, petition campaigns, boycotts, and meetings with elected officials as part of that advocacy. This is the work I've been called to do.

I believe the Christian faith teaches that as a society, we are responsible for one another. Today, not only the poor, but the middle class too are being squeezed. My own adult children struggle mightily with meeting the everyday expenses of life. Higher education costs a small fortune, good jobs don't really provide sufficient income, and economic insecurity is an ever-present reality.

It's easy to return from vacation realizing that we have it all out of balance. We end up serving corporate interests and a culture of violence rather than a society that seeks the betterment of everyone and gives us a chance to live fully. To see this more clearly requires rest; to rest is to gain strength to rejoin the struggle for a better world.

So, I'm back from vacation to again enter the fray. And I do so because of this question posed to us in 1 John 3:17, "How does God's love abide in anyone who has the world's goods and sees a brother or sister in need and yet refuses help?"

Jim Winkler
President and General Secretary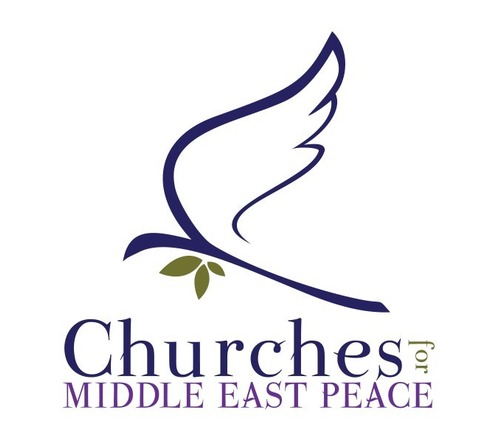 Churches for Middle East Peace: Nation-State Bill Passed by Knesset Raises Concerns



On Thursday, July 19, Israel's parliament, the Knesset, passed the "Israel as the Nation-State of the Jewish People" bill, one of many Basic Laws that collectively serve as Israel's constitution. Churches for Middle East Peace (CMEP), while reiterating its support for Israel as a democratic state, expresses its gravest concern over the harm that this new Basic Law will inflict upon Israel's cultural, ethnic, and religious minorities, which account for 20% of Israel's population. This law will have devastating effects on the rights of Palestinians with Israeli citizenship and Palestinians with resident status living in Jerusalem.

While affirming the historic ties of the Jewish people to the land of Israel and supporting the Jewish people's right of self-determination, CMEP denounces the following sections of the Nation-State Bill as discriminatory and detrimental to a comprehensive peace between Israelis and Palestinians. CMEP stresses the importance of maintaining a distinction between the State of Israel and the Land of Israel, as noted in Section 1, and ardently rejects any interpretations of these clauses that would allow for future revision of Israel's borders to reflect ancient geographic definitions. CMEP finds the demotion of Arabic from official language to a language of "special status" in Section 4 a grave insult to Israelis of Palestinian ancestry, in addition to Druze and other Arabic speaking minority groups. Furthermore, CMEP fears that the adoption of a national policy to promote the "establishment and consolidation" of Jewish settlement as called for in Section 7 will require the Israeli government to enact laws promoting the welfare of the Jewish community in Israel above all other citizens thus mandating a policy of cultural, ethnic, and religious discrimination.
Zero Tolerance for Zero Tolerance

(Last) Thursday the Trump administration faces a deadline handed down earlier this summer by a United States District Court judge: reunite the children separated from their parents at the border by federal law enforcement. There's no way the White House will pull it off. Reports indicate that hundreds of parents will not be seeing their children because the government can't locate the parents or has already deported them.

This entire catastrophe isn't just the result of a deliberately cruel and incompetently implemented policy, though it is certainly that. These sundered families are the latest casualty of "zero tolerance" — a misguided mind-set that bludgeons the people it targets, no matter how vulnerable.

For a generation, American policymakers have been addicted to zero tolerance as a response to all social ills: crime, drugs, sexual violations — even misbehaving schoolchildren.

Start with crime. In the 1980s and 1990s, federal and state governments went on a criminal justice binge, vastly expanding our criminal codes, especially in the "wars" against crime and drugs and deploying zero-tolerance policing. The result is that some 70 million Americans have a criminal record — a number equal to Americans with a college degree, according to the Brennan Center for Justice. We remain the nation that "incarcerates a larger share of its population than any other," according to a recent Pew Research Center report. This despite the fact that crime in the United States is at a modern low.

California presbyteries keep tabs on raging wildfires

The wildfires raging in parts of California are being described by some state officials as among the most destructive in the state's history. More than 100,000 acres have been charred by the flames, including over 1,300 structures, mostly homes.

At least six people are known to have died and nearly 20 were reported missing since the fires broke out. Firefighters have been working around the clock to try and contain the separate blazes but are being hampered by hot, dry and windy conditions.

The Presbyteries of the Redwoods, Sacramento, Stockton and San Joaquin are dealing with the brunt of the fires.

"Presbyterian Disaster Assistance has been in touch with the four presbyteries impacted by the recent fires that have destroyed buildings, homes and disrupted the air quality," said the Rev. Dr. Jim Kirk, PDA's associate for national disaster response. "We will continue to be in touch with presbytery leadership and monitor their needs for as long as necessary."

CHARLOTTESVILLE TO JAMESTOWN: A Pilgrimage of Transformation
On two sweltering days of August last year, our community in Charlottesville experienced firsthand how the poison of racism can infect, divide and kill us.

The death of Heather Heyer and the injury of dozens more when a white nationalist willfully rammed his automobile into a crowd of anti-racist protestors left us traumatized. And though many of the Neo-Nazis and Alt-Right marchers were strangers to our community, the racial prejudice that fomented those two days of bloody conflict were not a new phenomenon to us.

Our city and county have a long history of racism.

We understand "racism" in America as prejudice sanctioned by institutional power that upholds a white supremacist value system. This racism first decimated the indigenous American Indians and then enslaved people of African and Caribbean descent. As people of faith, we know that we cannot move forward as a healed community without first telling the truth about our past, acknowledging our long history of racism, and turning from it.

Sunday of Prayer for the Peaceful Reunification of the Korean Peninsula, August 12, 2018

The World Council of Churches invites all the member churches to observe a Sunday of Prayer for the Peaceful Reunification of the Korean Peninsula on 12 August.

Each year, Christians are invited to join in a prayer for peace and reunification of the Korean Peninsula. Prepared by the National Council of Churches in Korea (NCCK) and the Korean Christian Federation (KCF), the prayer is traditionally used on the Sunday before 15 August every year.

The 15th of August, celebrated as Liberation Day in both North and South Korea, marks the date in 1945 when Korea won independence from Japanese colonial oppression, yet ironically it also was the day when the peninsula was divided into two countries.

What an eroding Christian witness in America urgently needs: mature Christians

I worry these days about the erosion of Christian witness. People say and do the most outlandish things, all the while claiming inspiration from their Christian faith. People line up on different sides of issues, stridently claiming that Scripture and tradition support their view. They prize certitude over faith and decibels over deliberation.

Sometimes it is difficult to discern who is a Christian. There are folk who throw around Bible verses for political gain, which prompt policies and actions that seem to conflict with the holistic redemption offered in Christ Jesus. There are folk who proclaim justice yet do nothing to support efforts to care for the suffering. It is no wonder that many denominations are imploding, churches are closing and thoughtful persons are seeking other sources of spiritual expression. The Christianity "brand" no longer holds purchase for many.

Thankfully, every epoch sifts its ideas, institutions and theological claims. Renewal movements erupt because God's Spirit will not be quenched. Some form of church always continues, and faithful Christian witness engages culture with new perception. Invariably we return to Scripture, allowing it to draw us into its theological worldview and rhetorical landscape for our formation as Christian disciples.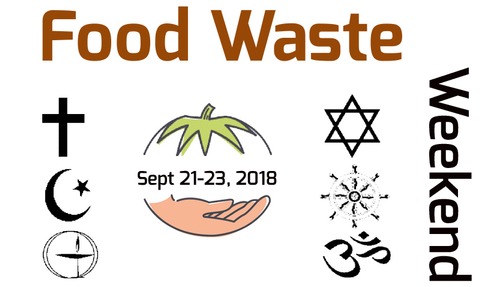 "Thou Shall Not Toss Food" - Faith Leaders Unite Together in the Fight Against Hunger and Food Waste



Americans waste an unfathomable amount of the food. Pope Francis once said, "Throwing away food is like stealing from the table of the poor and the hungry." Little changes can make a big difference, such as the non-profit organization AmpleHarvest.org encouraging home gardeners to donate their backyard bounties to food pantries.

Since 70 percent of food pantries are located in houses of worship, AmpleHarvest.org launched the religious education campaign, Food Waste Weekend. From Sept. 21-23, 2018, Christian, Jewish, Muslim and other religious clergy will deliver sermons on the moral responsibility to avoid food waste and alternative options for combating hunger in their local communities. Note that if that weekend conflicts with already planned programming, the sermons can be given on another weekend – the resources remain online all year.

AmpleHarvest.org worked alongside many religious leaders to develop Food Waste Weekend materials. Click here for the Christian sermon (clergy may modify the materials).
Reverend Jacob Bolton of New York said, "Food Waste Weekend addresses the complex, global issue of food waste and overconsumption, with tangible, local, and 'spiritually cultivating' practices that any faith community can undertake." Rabbi Joshua Ratner from Connecticut echoed his sentiments, "I think this is a fantastic opportunity for people of all faiths to actualize the biblical injunction to share the gleanings of our fields with those in need."
Presiding Bishop Michael Curry resting after surgery
Episcopal Church Presiding Bishop Michael Curry is resting comfortably following surgery on Tuesday, July 31. According to the presiding bishop's family and his medical team, the surgery went well, as had been expected. Bishop Curry is resting, and a full recovery continues to be anticipated.

On July 25 Curry shared news that he had recently been diagnosed with prostate cancer and would be having surgery to remove the prostate gland.

Curry and his family are touched by the outpouring of prayers and well wishes. In their thankfulness, they ask for privacy during his recovery.

Further information will continue to be released by the presiding bishop's office, as needed.

Ecumenical Opportunities:
The Episcopal Church is hiring a new Public Affairs Officer:

the Public Affairs Officer is responsible for maintaining and strengthening media relationships outside the Episcopal Church, and for working with the Communications staff and church leadership to develop quality communications within the Episcopal Church. After the Presiding Bishop, the Public Affairs Officer will often be expected to be the spokesperson for the Episcopal Church.
NEW BOOK: United Against Racism
Authentic Christianity requires the loving inclusion of all God's creation. An inclusive, beloved community is a community free from racism.

United Against Racism

is a call to an authentic Christianity, a religion that strives to become God's inclusive, beloved community. It summons Christians to pray, think, and act to end racism. This resource aims to support churches, communions, and those who endeavor to share the journey of the Christian faith in the pursuit of an unfinished agenda to embody a more excellent way of racial equity.
Church leaders from many backgrounds have praised

United Against Racism:





United Against Racism

is a huge gift from the church to the church. Its generative format invites every Christian and Christian community to hear the call and assume the vocation of being ambassadors of reconciliation. Without apology I encourage its wide use.

--Bishop Gregory Vaughn Palmer
Ohio West Episcopal Area, United Methodist Church



Rabbi Abraham Joshua Heschel, after marching alongside Dr. Martin Luther King Jr., wrote, 'When I marched in Selma, my feet are praying.' This resource presents a compelling chorus of diverse Christian voices that will inspire our feet to pray with people of other religions and worldviews for an end to racism in our time.



--Rev. Elizabeth A. Eaton
Presiding Bishop, Evangelical Lutheran Church in America



It is the essential role of the church to speak out against the sin of racism and mend the persisting divides it has caused in our society. This resource is a valuable tool in provoking thoughtful responses on the meaning of repentance for the sin of racism and helpful as Christians seek to live faithfully to God's call to love our neighbors and seek the common good.



--Jim Wallis
New York Times bestselling author, President and Founder, Sojourners



A heartwarming and inspiring ensemble of voices inviting the Church and our nation to re-engage America's sin of racism. The National Council of Churches spurs the conscience of every American in the quest for a more just and equal America.



--Rev. Dr. A. Roy Medley
General Secretary Emeritus
American Baptist Churches USA

Get your copy today for the discounted price of just $12! This is a limited time offer so make sure you buy your copy soon. Special discounts are also available for orders of 10 copies or more, just email ks@natcc.us. Use it for your Sunday School class, area conference pastor gatherings, youth groups, small groups - or just use it yourself.
Serving as a leading voice of witness to the living Christ in the public square since 1950,
the National Council of Churches of Christ in the USA (NCC) brings together 38 member communions
and more than 40 million Christians in a common expression of God's love and promise of unity.