Subject: NCC Weekly News: Solidarity in Cuba, Flooding in Kerala
View this email online if it doesn't display correctly
From Jim: Solidarity in Cuba
Last week, the National Council of Churches held its executive committee meeting in Havana, Cuba. We did so for several reasons. First and foremost, this was another in a long series of visits by each council to one another over many years. Our love, affection, respect, and solidarity with one another is very strong.
Second, together we marked the 70th anniversary of the World Council of Churches at a standing room only worship service in First Presbyterian Church of Havana, itself the site of the founding of the Cuban Council of Churches in 1941.

Third, 2018 marks the 50 years since the NCC called for a completely new US foreign policy toward Cuba and the removal of the blockade.
Finally, we spent time with leaders of Cuba including Foreign Minister Bruno Rodriguez Parilla in candid conversation concerning the diplomatic situation between the U.S. and Cuba. It is a priority of the NCC to help the discussions formerly underway to normalize relations get back on track.

The overwhelming majority of Americans support ending the US embargo against Cuba. The number of American visitors to Cuba skyrocketed in recent years until the current US administration made travel there more difficult.

Despite tensions between our governments, the churches in Cuba profess the same love for Jesus Christ and for one another that we profess in our churches. Our determination to stand together has changed history for the better in the past, and it will do so again in the future.
Jim Winkler
President and General Secretary
Joint Statement of the Cuban Council of Churches and the National Council of Churches USA

We come together once again because of our shared faith in and love for Jesus Christ. On this occasion, we also celebrate the 70th anniversary of the World Council of Churches and our unity in the one ecumenical movement.

Our two councils have worked together for many years not only to witness to the power of the Holy Spirit but to bring our nations together. We have stood for peace when many cried for war. We have stood for family unity when others try to divide our families. We have prayed, called and worked for an end to the blockade.

There have been moments of celebration such as when we helped to reunite the family of Elian Gonzales and when Presidents Castro and Obama opened a new chapter in our joint history. And, there have been moments of pain including at the present time when progress toward a full resumption of normal relations has been stalled.

We give thanks, as well, for the strong ties between many of our member communions in Cuba and the United States. The frequent travel and communications between our churches builds up the love and affection we have for one another. Therefore, we express our concern with the drastic reduction of the personnel in the US Embassy in Havana that affects the Cuban families and the person-to-person exchange that has been hindered.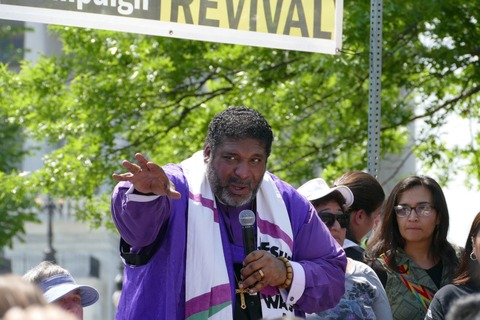 Religious Leaders of Various Faiths Join in Letter Demanding Capitol Hill Hearing on Nation's Children

Faith leaders in the

Poor People's Campaign: A National Call for Moral Revival

released a letter Tuesday demanding Congressional leadership act to end policy violence against children. The leaders, representing various faith communities of nearly 3 million members, are also calling on Congressional leadership to convene a hearing to examine policies affecting children.

The letter, sent to Senate Leaders Sen. Mitch McConnell and Sen. Chuck Schumer and House Leaders Speaker Paul Ryan and Rep. Nancy Pelosi, details how the ongoing War on the Poor has devastating effects on the nation's children. According to the Souls of Poor Folk, a report commissioned by the Poor People's Campaign and the Institute for Policy Studies, 13.3 million children live below the poverty line. And, according to an Urban Institute survey also released Tuesday, 40% of American families struggled in 2017 to meet basic needs like food, health care, housing or utilities.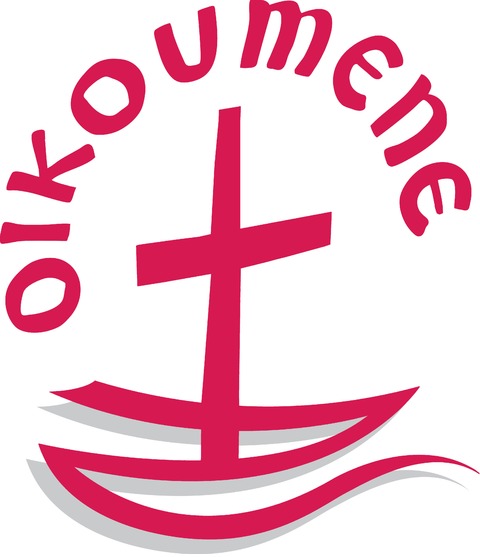 As Kerala celebrates "comebacks" in face of disaster, churches across the world reach out

Even though flood survivors are displaced in some 2,000 relief camps across Kerala in south India, many of them observed the indigenous Malayali festival of Onam on 25 August in whatever way they could. The traditional festival, for thousands, carried an even more poignant meaning because the holiday celebrates the return of joy to the land: the story of the return of King Mahabali, considered to be a very kind and generous ruler, during a "golden period" in Kerala.

Onam was observed at relief camps currently being supported by the Kerala government and by faith communities of diverse denominations and traditions. Dozens of churches - too many to name - provided food for Onam dinners, and new clothes - or onakkodi - for elders.

People who did not lose their homes nonetheless arrived at the shelters, with food and supplies, to celebrate with their neighbors - neighbors who, before the flood, they may have considered strangers.

National Council of Churches Expresses Grave Concern for People of Kerala
The National Council of Churches expresses its grave concern for the lives and well being of the people of the state of Kerala in India after the recent flooding there. According to reports, it is the worst flooding in nearly a century.

One of the NCC member churches, the Malankara Orthodox Syrian Church, is rooted in the region. In an appeal from the American Diocese of the church, it was reported that more than 400 people have been killed; 220,000 people have been made homeless; 20,000 houses have been destroyed; and nearly 1,000,000 people have sought refuge in relief camps. As the Diocesan Metropolitan, Zachariah Mar Nicholovos, lamented after returning from the region, "It grieves us deeply to see our homeland in such devastation."

Two other NCC member churches with integral ties to Kerala are the Syriac Orthodox Church of Antioch and the Mar Thoma Church.

The NCC and all of our member communions mourn the loss of life, and we pray for the recovery of Kerala as the survivors begin the work of restoring their homeland.

Pilgrimage to new 'lynching memorial' fosters racial understanding

A spiritual pilgrimage can lay bare old scars, change who you are and how you see other people. That's what many members of St. Bartholomew's Episcopal Church in Atlanta, Georgia, reported after experiencing the new National Memorial for Peace and Justice and the collective story of more than 4,400 people who were lynched in this country.

These 82 travelers also stopped at the Legacy Museum nearby, which connects slavery and racial terrorism to mass incarceration in the United States. Their long-planned journey followed last month's General Convention support for "Becoming Beloved Community," the Episcopal Church's interrelated resources for responding to racial injustice and organizing for reconciliation and healing. The convention passed resolutions tied to racial reconciliation, which is among the church's three main priorities.

"I don't think anything can fully prepare one for the atrocity that is part of our history," the Rev. Angela Shepherd, St. Bartholomew's rector, preached on Aug. 26 the morning after the pilgrimage, as participants continued to process the reality that between 1877 and 1950, more than 4,400 African-American men, women, and children were hanged, burned alive, shot, drowned and beaten to death by white mobs.

Church 'cannot, will not walk away' from reconciling role in global conflict, Archbishop of Canterbury tells UN

Churches are the on the front line of mediation efforts across the world, Archbishop of Canterbury Justin Welby told the United Nations Security Council on Aug. 29, in part because they are often "the only functioning institutions in a fragile or pre-conflict situation."

He said that churches and other faith communities are "intimately present where there are conflicts; we cannot and will not walk away from them." He cited the role of Sudanese Anglican Primate and Archbishop Justin Badi Arama in peace efforts in South Sudan.

Welby repeatedly stressed that mediation must take place within the context of reconciliation.

"Where mediation is about resolving conflict, reconciliation is the process of transforming violent conflict into non-violent co-existence where communities have come to terms with history and are learning to disagree well," he said during a briefing that made him the first archbishop of Canterbury to address the Security Council. "Mediation by itself, however skilled, is like using a garden hose to put out a forest fire, when what you need is rain over the whole area to let new life grow and sustain itself."

Order your "ACT to End Racism" T-shirts Today!


Didn't get a t-shirt at the April 4 rally? This one is made from the best quality shirt we could find. It feels soft and lightweight, with the right amount of stretch. It's comfortable and flattering for both men and women.

• 100% combed and ring-spun cotton (heather colors contain polyester)
• Fabric weight: 4.2 oz (142 g/m2)
• Shoulder-to-shoulder taping
• Side-seamed
Ecumenical Opportunities:
Poligon is looking to hire a legislative fellow!

This DC-based position will work on legislative issues related to economic justice, anti-Muslim bigotry, and civil and human rights. Apply ASAP but no later than 8/24.
The Refugee Council USA is searching for a Media Associate:
The successful candidate will serve as RCUSA's media liaison, working closely with RCUSA leadership and our membership communications and advocacy teams to develop, clear, concise and effective outreach to the media. The Media Associate will maintain and build strong relationships with both traditional and new media outlets, will assist in the writing and production of relevant educational material, and will assume primary responsibility for developing an effective social media strategy.
NEW BOOK: United Against Racism
Authentic Christianity requires the loving inclusion of all God's creation. An inclusive, beloved community is a community free from racism.

United Against Racism

is a call to an authentic Christianity, a religion that strives to become God's inclusive, beloved community. It summons Christians to pray, think, and act to end racism. This resource aims to support churches, communions, and those who endeavor to share the journey of the Christian faith in the pursuit of an unfinished agenda to embody a more excellent way of racial equity.
Church leaders from many backgrounds have praised

United Against Racism:





United Against Racism

is a huge gift from the church to the church. Its generative format invites every Christian and Christian community to hear the call and assume the vocation of being ambassadors of reconciliation. Without apology I encourage its wide use.

--Bishop Gregory Vaughn Palmer
Ohio West Episcopal Area, United Methodist Church



Rabbi Abraham Joshua Heschel, after marching alongside Dr. Martin Luther King Jr., wrote, 'When I marched in Selma, my feet are praying.' This resource presents a compelling chorus of diverse Christian voices that will inspire our feet to pray with people of other religions and worldviews for an end to racism in our time.



--Rev. Elizabeth A. Eaton
Presiding Bishop, Evangelical Lutheran Church in America



It is the essential role of the church to speak out against the sin of racism and mend the persisting divides it has caused in our society. This resource is a valuable tool in provoking thoughtful responses on the meaning of repentance for the sin of racism and helpful as Christians seek to live faithfully to God's call to love our neighbors and seek the common good.



--Jim Wallis
New York Times bestselling author, President and Founder, Sojourners



A heartwarming and inspiring ensemble of voices inviting the Church and our nation to re-engage America's sin of racism. The National Council of Churches spurs the conscience of every American in the quest for a more just and equal America.



--Rev. Dr. A. Roy Medley
General Secretary Emeritus
American Baptist Churches USA

Get your copy today for the discounted price of just $12! This is a limited time offer so make sure you buy your copy soon. Special discounts are also available for orders of 10 copies or more, just email ks@natcc.us. Use it for your Sunday School class, area conference pastor gatherings, youth groups, small groups - or just use it yourself.
Serving as a leading voice of witness to the living Christ in the public square since 1950,
the National Council of Churches of Christ in the USA (NCC) brings together 38 member communions
and more than 40 million Christians in a common expression of God's love and promise of unity.