Subject: NCC Weekly News: Post-Election Gridlock
View this email online if it doesn't display correctly
From Jim: My Post-Election View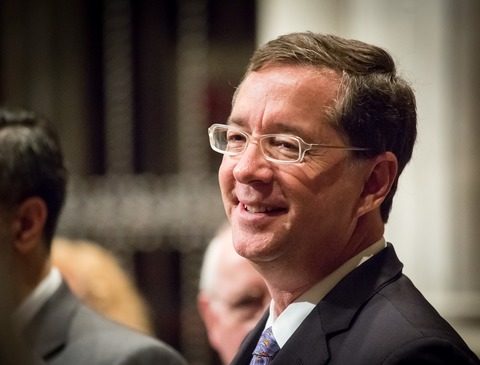 Our deeply divided nation has voted, and the results are in: more stalemate awaits us. That sounds discouraging, and in many ways it is. There is good news, however: millions were energized and engaged in the civic act of voting, Congress will be more diverse than ever with more women and people of color in representation. And regardless of party affiliation, nearly everyone voted out of the motivation to find a better life for themselves and the entire country.

Christians were not of one mind as to which candidates and political parties possess the correct analysis or know how to move the United States forward in a positive direction. Even so, I want to believe we agree that we all have a responsibility to bring hope to the last, the least, and the lost.

The decisions about who will hold political office and exercise responsibility for the body politic are momentous. Over and over again I am reminded that "When the righteous are in authority, the people rejoice; but when the wicked rule, the people groan (Proverbs 29:2 NRSV)."

I would suggest that the reason people participated in significantly increased numbers was not simply because they remembered 11th-grade civics lessons and realized it was their duty to get out and vote. Instead, people went to the polls because they felt their lives depended on it. And, that's correct.

There are urgent issues before us: Racism needs to be eradicated. The opioid epidemic must be addressed. Mass shootings require effective gun control measures. Climate change is rapidly progressing and requires sustained action and significant lifestyle choices.

It is incumbent upon us as citizens and Christians to remain vigilant, to hold our elected representatives accountable, to discern lies from truth, to keep ourselves educated, and to demand that justice be served.

The monied interests and those who benefit from our highly militarized economy will continue to demand more public subsidies and acquiescence no matter which political party controls the legislature. Only determined and consistent insistence from people of faith and goodwill that the needs of the poor be addressed will counter their agenda.

The coming years will see fearful demands for yet more money to be spent on the military, on warfare, on border walls, and on spies. We will be told there is no money for education, healthcare, retirement, and the environment.

We live in a state of constant war which makes our safety and security more precarious. It should be of no surprise that other nations seek to possess weapons of mass destruction in order to hold off our super-power. Our presidency has been transformed over the past decades into an imperial force that is scarcely accountable to Congress and is more dependent on a Praetorian guard. Principles of truth have been discarded as outrageous lies and propaganda are shouted daily from the highest echelons of government. Ever more grandiose military projects are continually undertaken at the expense of the common good.

This bleak present need not be our future, but it will be if we as a people do not insist that our national priorities be re-oriented immediately. Never before have the words, "Now faith is the assurance of things hoped for, the conviction of things not seen," been more meaningful to me.

Jim Winkler
President and General Secretary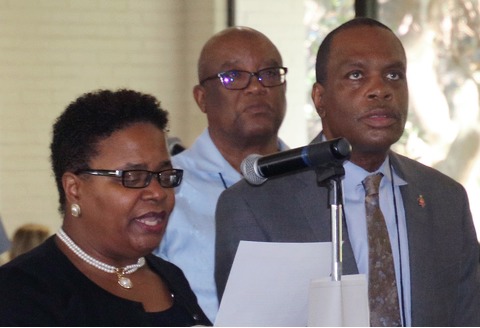 Bishops sound alarm about surge in racism

United Methodist bishops decried the rise of racism in the U.S. and recommitted themselves to "exposing and dismantling racism in whatever forms and wherever it presents itself."

The Council of Bishops, in a unanimous voice vote, adopted this statement drafted by the denomination's active and retired African-American episcopal leaders.

"Racism is so insidious that often those who are in bondage to it are not even aware of their chains. It is a persistent sin and evil that infects all it touches," the statement said. "We are grieved that a culture of racism is institutionalized even in our beloved denomination."

The bishops released the statement just weeks after two recent shootings in the U.S. — of African-Americans in a Kentucky grocery store and Jewish worshippers in a Pennsylvania synagogue — that are being investigated as hate crimes. The suspected gunman in Pittsburgh not only engaged in anti-Semitic rants but also appeared to fixate on the Hebrew Immigrant Aid Society's work with asylum-seekers.

The bishops are addressing a trend that goes beyond recent tragedies. The number of hate crimes in the 10 largest U.S. cities spiked in 2017, according to the Center for the Study of Hate and Extremism at California State University. This marked four straight years of such incidents on the rise.

Commentary: Racism – Alive and Well
Washington Post columnist Dana Milbank said in his November 7, 2018, election wrap-up, "There are, happily, not enough racists in America to make Trump's strategy work any longer."
He may be overly optimistic. Voting patterns suggest that for the majority of white Americans, both men and women, racist dog whistles still make the difference. In the Georgia and Florida governors races, white voters went in a large majority for the white candidates, and African American voters for Ms. Abrams and Mr. Gillum. Apparent voter suppression seems to have worked in Georgia and ugly racial slurs in Florida. It took a mixed-race coalition of voters to put the brakes on the Trump train in the House and some state races. The white vote alone would not have gotten us there.

Eddie S. Glaude, Jr., in TIME Magazine, explains that the danger of Trump's extremist, hateful rhetoric is that it comforts privileged and liberal whites. They may think, "We're not like that, so we're not racist." Glaude describes, however, a deeper "laissez-faire" racism. It rejects harsh rhetoric and shares Dr. King's dream of racial equality, but it doesn't address the policies, practices, traditions, and attitudes that result in higher poverty and incarceration and lower education rates for people of color than for white people.

In other words, it's not just the outspoken white supremacists, but other whites, too – conservative and liberal – encased in white privilege bubbles, who sustain the on-going reality of systemic racism in American life. Until that racial inequity is faced and dealt with, Trump's strategy is, in fact, going to continue to work.

Recent polling supports Prof. Glaude's point. There is a tremendous gap in American thinking on matters related to race. For example, according to Public Religion Research Institute (PRRI), a majority of white people in America think police shootings of unarmed black people are isolated incidents. Most black people think such incidents are part of a pattern of the interaction between blacks and police. Until we come to an agreement on the problem, we won't know which policies will solve it.

Racism is more than ugly language – although such verbal volleys are the scouting delegation sent ahead to test how much the soft racist, white privilege majority will sustain. Right now, the scouts are getting away with a lot.

If we are truly going to be a country where open, racist arguments do not work, we will have to surface and confront policies and practices – in housing, education, criminal justice, healthcare, politics, and church – based on assumptions of white superiority and privilege.

This is why the NCC is engaged in

ACT Now to End Racism

. It's why it is a multi-year endeavor – why we need to take it on with humility and with tenacity. As Christians, we abhor virulent racist invective, but should not stop there. We must use our horror to stoke our courage for action, for confronting the need to change the policies, practices, and traditions that matter for all.
Rev. Dr. Sharon Watkins, Director, Truth and Racial Justice Initiative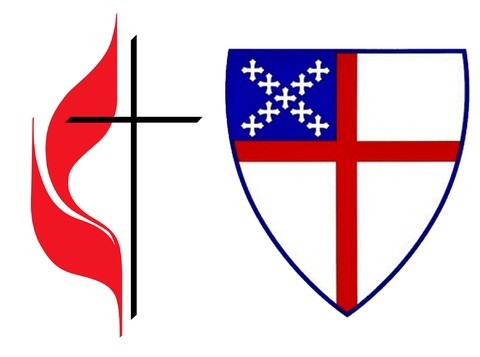 United Methodists and Episcopalians Convene in Chicago



Gathering at the Nicholas Center, operated by the Episcopal Diocese of Chicago, on October 1-2, 2018, the United Methodist-Episcopal dialogue committee continued its conversations about a proposal for full communion between these churches entitled "A Gift to the World: Co-Laborers for the Healing of Brokenness." The committee received and reviewed reports on the proposal from The United Methodist Committee on Faith and Order and the Inter-Anglican Standing Commission on Unity, Faith, and Order (IASCUFO). Members of the committee discussed and implemented a final round of edits to "A Gift to the World" in response to input from these bodies and other public conversations surrounding the document. The document is now in its definitive form and will be going before The Council of Bishops of The United Methodist Church for preliminary action the first week of November 2018. The updated document can be found online here.

Current calendars allow for the proposal to be acted upon by The United Methodist General Conference in 2020, and the General Convention of The Episcopal Church in 2021. Before consideration by the churches' respective assemblies, the document will be translated into Spanish, French, Portuguese, and Kiswahili—official working languages in which the proposal will be reviewed.

In addition to finalizing the text of the proposal against a background of common worship and fellowship, the dialogue committee continued making plans to gather local groups of United Methodists and Episcopalians to discuss shared mission and the prospect of full communion. The committee encourages neighboring local churches, area clergy and lay leaders, diocesan convention and Annual Conference leadership and staff, and other appropriate groups to gather to build relationships, learn, discuss the proposal, and cast a vision for shared mission into the future as our churches continue to work towards unity.

Commentary: We can't let evil prevail
The news over the past weeks has revealed an undercurrent of hate within our culture and our country. Between the assumption that immigrants walking nearly 2,000 miles seeking asylum are seen as a threat to our security; the pipe bombs mailed to those who oppose our current political administration; the massacre of 11 Jewish citizens during services at Tree of Life Synagogue in Pittsburgh; and the shooting of an African American man and woman in a grocery store after a failed attempt to enter a church of Black worshippers, it is hard to find cause for hope in our nation.

The rhetoric of hate and divisiveness calls for a response from the faith community. While we should not advocate for candidates or political parties, we must advocate for justice, humanitarian treatment of our neighbors, and for safety in our places of worship. We are a diverse nation and until recently that diversity has been seen as a strength. We, in the Church, must stand as moral authorities proclaiming peace and hope, compassion and justice.

Wherever and whenever you have the opportunity to provide wisdom and comfort, inspiration and compassion, I urge you to do so. To be silent is to let evil prevail and we, as people of faith, cannot do that, any more than Jesus could do it in his time and culture. Find a way to bring peace and hope to your faith communities, your communities, our state and our nations.

Statement on Recent Acts of Violence

Quakers are holding in prayer and the light the families and loved ones of those who we lost at the Tree of Life Synagogue on October 27, 2018, at the Kroger grocery store in Kentucky on October 24, 2018, and in other acts of hate that will go untold.

We are called to name these as acts of antisemitism, racism, and bigotry. As a Faith centered in the belief that each person has God's light within them, we are trying to address the culture of violence, isolation, and hate in our society. We are concerned that certain uses of internet and other media outlets foster a climate that embraces such acts of hate.

To heal from these, we are called to respond nonviolently, with love as our primary impulse.

Personally, between one shock to the system and the next, we may find this call to be tremendously difficult to follow. These days, we have little time even to mourn let alone consider how to move forward. We wonder what to tell our children.

US church leaders urge President to restore vital funding to East Jerusalem hospitals
Leaders of Lutheran, Catholic and Episcopal (Anglican) churches in the United States have jointly called on the US President to restore vital funding for four church-associated medical institutions in East Jerusalem. By halting this humanitarian assistance "lives are being threatened unnecessarily," they say in a joint statement issued on Nov 1.

The five church leaders, Presiding Bishop Elizabeth A. Eaton (Evangelical Lutheran Church in America), Presiding Bishop Michael B. Curry (The Episcopal Church), Archbishop Timothy P. Broglio (United States Conference of Catholic Bishops), Bishop William O. Gafkjen (Evangelical Lutheran Church in America), and Bishop Joseph C. Bambera (United States Conference of Catholic Bishops) say restoring the vital financial support "is a morally correct thing to do" so that patients can "continue to receive the treatment and care they need."

One of the affected institutions is Augusta Victoria Hospital (AVH), which is run by The Lutheran World Federation (LWF). For decades, AVH, St. John of Jerusalem Eye Hospital and Princess Basma Rehabilitation Centre (Anglican /Episcopal), and St. Joseph's Hospital (Catholic) had been assured of US humanitarian assistance. Recently, President Donald Trump's administration decided to discontinue such support as part of a wider move to curtail funding towards Palestinians.

WCC Condemns Attack on Christians in Egypt

As the Executive Committee of the World Council of Churches began its meeting in Uppsala, Sweden, we received news of another attack against our Coptic Christian sisters and brothers in Egypt. It is reported that gunmen killed at least 7 people and wounded 14 others in an attack on a bus driving towards a Coptic Christian monastery. We condemn this attack, and are holding the victims, their families, their communities and their church in prayer and solidarity. This attack in Egypt is yet another abhorrent example of the rising incidence of hate-crimes against people based on their religious identity. We denounce it in the strongest possible terms, and call for urgent political and social action - and theological reflection - in all contexts in which such crimes take place to counter the hate and intolerance on which they are based, and to promote respect for diversity, for human dignity and rights, and for freedom of religion or belief for all.


Order your "ACT to End Racism" T-shirts Today!


Didn't get a t-shirt at the April 4 rally? This one is made from the best quality shirt we could find. It feels soft and lightweight, with the right amount of stretch. It's comfortable and flattering for both men and women.

• 100% combed and ring-spun cotton (heather colors contain polyester)
• Fabric weight: 4.2 oz (142 g/m2)
• Shoulder-to-shoulder taping
• Side-seamed
Ecumenical Opportunities:



The Friends Committee on National Legislation seeks an Organizing Strategy Associate:

an individual with strong data-analytic skills to track the expansion of our lobbying across multiple initiatives, organize the scheduling of training and lobbying for two major events, and develop new tools to move digital advocates into off-line lobbying.

Click here for more information



The Friends Committee on National Legislation seeks a Grasstops Advocacy Manager:

a creative, self-starter with 3 to 5 years of experience either in development or grassroots advocacy to identify, cultivate, track and grow our network of individual grasstops and grassroots volunteer advocates who are building personal relationships with members of Congress.


Serving as a leading voice of witness to the living Christ in the public square since 1950,
the National Council of Churches of Christ in the USA (NCC) brings together 38 member communions
and more than 40 million Christians in a common expression of God's love and promise of unity.