Subject: NCC Weekly News: Palestinians, Refugees, and Voting
View this email online if it doesn't display correctly
From Jim: Join me in Houston
I am honored to be part of "The Jerusalem Conference" in Houston, Texas on October 11. The conference is being organized by Bright Stars of Bethlehem, a non-profit organization that provides funding and support to educational and cultural initiatives through Dar al-Kalima University of Arts and Culture, Diyar Academy for Youth, and Ajyal Senior Care Center.

My good friend, the Rev. Dr. Mitri Raheb, serves as president of Dar al-Kalima University and also of Bright Stars of Bethlehem. For many years, Mitri served as pastor of the wonderfully-named Christmas Lutheran Church of Bethlehem. In that capacity, he had a creative ministry which included the establishment of a guesthouse, a gift shop, an artists' workshop, and meeting rooms.

I had the opportunity to visit Christmas Lutheran Church soon after Israeli Defense Forces invaded Bethlehem in early 2002 and smashed the gift shop and the artists' workshop. The soldiers deliberately defecated in those rooms. Nevertheless, Mitri and his congregation regrouped and continued to live out their vision.

So, when I was invited to participate in the conference, I happily accepted. Bright Stars of Bethlehem is dedicated to supporting the educational, medical, professional and spiritual development needs of people living in Palestine.

Further, it is essential we gather together in solidarity during such a difficult time. The Israeli occupation of Palestinian territory is now 51 years old. The move by the United States of its embassy from Tel Aviv to Jerusalem deepened its diplomatic isolation and severely undermined its credibility as a peacemaker between Israel and Palestine. The closure by the US of the Palestinian diplomatic mission in Washington, DC is a punitive measure taken because Palestine has called on the International Criminal Court to investigate and prosecute Israel for alleged war crimes.

The list goes on and on. The US is cruelly cutting off funds to the United Nations Relief and Works Administration which assist Palestinian refugees and provide education to more than a half million children and health care, social services, and other forms of help to two million refugees.

The US government is cutting funding for six East Jerusalem hospitals including the Lutheran World Federation's Augusta Victoria Hospital. This funding provided ongoing lifesaving treatment for Palestinians living in the West Bank and Gaza. Sick people will have to pay the price for the Trump Administration's pettiness and fury.

Meanwhile, the continued growth of illegal Israeli settlements in the West Bank has all but choked off the possibility of a two-state solution.

US foreign policy is predicated on the premise that humiliation and punishment will break the will of the Palestinian people, the international community, and the ecumenical movement. This is a flawed and immoral analysis and strategy.

Please join us in Houston next month. In addition to Dr. Raheb, several friends of mine will be speaking as well, including Rev. Dr. Mae Cannon, Dr. Iva Carruthers, Rev. Jim Forbes, Rev. Jim Wallis, and Dr. James Zogby.

Jim Winkler
President and General Secretary
Stated Clerk urges President Trump to change refugee resettlement plan

Calling it devastating news, the Rev. Dr. J. Herbert Nelson, II, Stated Clerk of the Presbyterian Church (U.S.A.) has sent a letter to President Donald Trump, urging the administration to change its planned course for refugee resettlement. The U.S. Government is planning to resettle only 30,000 refugees in the Federal Fiscal Year 2019.

"It is devastating news for the thousands of refugees who are living in a place of temporary refuge, their lives put on hold as they look for a country willing to open its doors to them," the letter reads. "It is devastating news for the thousands of refugees already resettled in the United States who are separated from loved ones by war, flight, and left behind, waiting to be reunited."

Presiding Bishop, church respond to further cuts to the US refugee resettlement program
The Unit
ed States was a worldwide leader in refugee resettlement just two years ago, when more than 80,000 refugees were welcomed into the country with help from the nine agencies with federal contracts to do that work, including Episcopal Migration Ministries. That number has dwindled under the Trump administration, which announced Sept. 17 it would reduce resettlement further, to just 30,000 a year.

The Episcopal Church has a long history of standing with refugees, people who are fleeing violence, war and political and religious persecution, and on Sept. 18 the church expressed its disappointment at the reduced cap on the number of refugees.

"As followers of Jesus Christ, we are saddened by this decision," Presiding Bishop Michael B. Curry said in a written statement. "Our hearts and our prayers are with those thousands of refugees who, due to this decision, will not be able to find new life in the United States. This decision by the government does not reflect the care and compassion of Americans who welcome refugees in their communities every day. Our faith calls us to love God and love our neighbor, so we stand ready to help all those we can in any way we can."


Webinar: Get Out the Vote!
Tuesday, October 2 at 8:00pm ET
As the National Council of Churches works to end racism, the upcoming 2018 midterm elections provide an opportunity to curtail the systemic racism that is embedded in many of our local and state governments as well as in the federal government.



Every other Tuesday until election day,

NCC will present a webinar series to provide constituents with resources and tools to develop a non-partisan get-out-the-vote campaign that can make a measurable difference in their community. Topics will include organizing non-partisan candidate forums, understanding what congregations can and cannot do during elections, and strategies to improve local voter turnout. Attendees will be able to participate in the live webinars as well as have access to the playback following each recording.
THIS WEEK:

LaKesha Womack will be joined by Rev. Dr. Barbara Williams-Ski
nner,
president and co-founder of the Skinner Leadership Institute and co-chair of the National African American Clergy Network.
During this session we will provide strategies to identify the issues that are important to your community and discuss methods of engaging your community in conversations about issues important to them.
United Methodists speak out about Dallas police shooting
A diverse group of United Methodists, including about 60 clergy, gathered at Dallas police headquarters to raise concerns about the handling of a white police officer's fatal shooting of a young black man in his residence.

"This is not about a rush to justice," said the Rev. Edlen Cowley, organizer of the Sept. 19 event and president of the North Texas Conference African American Clergy Fellowship. "This is about Lady Justice and wanting to see that justice happen."

Cowley and a white colleague, the Rev. Abril Goforth, led a hymn-singing march to the nearby apartment complex where the killing occurred.

"I can no longer remain silent … I stand for young African-American men who continue to live in a world fraught with danger, and I stand with their mothers, who live in terror," said Goforth, pastor of First United Methodist in Lewisville, Texas, in remarks before the march.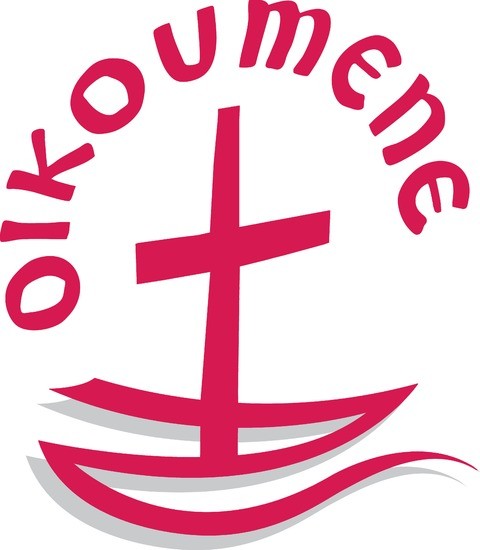 Message from the global conference against xenophobia: human beings are equal in dignity

Participants at the conference "Xenophobia, Racism and Populist Nationalism in the Context of Global Migration" released a message on 19 September that affirms and upholds the institution of asylum for those fleeing from war, persecution or natural disaster, and invokes respect for the rights for all people on the move.

The conference, held in Rome, was organized jointly by the World Council of Churches and the Dicastery for Promoting Integral Human Development in collaboration with the Pontifical Council for Promoting Christian Unity.

"Conscious of a rise in xenophobic and racist reactions to refugees and migrants, we have striven to describe, analyze, understand and address the exclusion, marginalization, stigmatization and criminalization of migrants and refugees, and the justifications for these attitudes and discourses which now exist in several different parts of the world, even within the churches," reads the message.

The message also acknowledges that migration – the movement of people – is an inherent feature of the human condition. "It belongs to the whole history of humanity - past, present and future - and the entire biblical narrative," reads the message.

Another racist policy: are we paying attention?

A few weeks ago I needed a copy of my birth certificate. I'd never actually seen a hard copy in person, so it was a surprise to me when I learned that since October of 1987 I have been identified as "white."

Me. The Latina. The Chicana with "Si se puede" tattooed on her arm. White.

I made a few jokes about how that explains why I love L.L. Bean and The Avett Brothers, but somehow haven't benefited from my apparent whiteness these last 30 years. It was something to laugh about because "beige" wasn't an option in Cameron County, Texas, in the 1980s.

Of course my mom said not to worry because a paper document did not define who I am. If you've grown up Latinx, tus papeles ("your papers)" is a term you're familiar with. You have them, you don't, they're in process, etc. Papers are what define one's legal status in America.

Order your "ACT to End Racism" T-shirts Today!


Didn't get a t-shirt at the April 4 rally? This one is made from the best quality shirt we could find. It feels soft and lightweight, with the right amount of stretch. It's comfortable and flattering for both men and women.

• 100% combed and ring-spun cotton (heather colors contain polyester)
• Fabric weight: 4.2 oz (142 g/m2)
• Shoulder-to-shoulder taping
• Side-seamed
Serving as a leading voice of witness to the living Christ in the public square since 1950,
the National Council of Churches of Christ in the USA (NCC) brings together 38 member communions
and more than 40 million Christians in a common expression of God's love and promise of unity.