Subject: NCC Weekly News: Gun Violence, Hurricane Florence
View this email online if it doesn't display correctly
Jim Winkler's remarks at the September 6 "Call to Conscience" rally convened by the AME Church in Lafayette Park in Washington, DC
I give thanks and praise to the AME Church for your leadership in the movement to unify the body of Christ. I give thanks and praise for your long history of social justice leadership. And I am grateful you have gathered us together once again.


Our 'Call to Conscience' includes a call to end gun violence in our nation.

We've come together many times in the last year and a half as madness has come to power in our nation. We have a long history of public protest, don't we? The people of God once again today come to the court of Pharaoh demanding peace and freedom.

And we cannot have peace or freedom as long as gun violence pervades and saturates our society. You see, there are those who profit from murder and hatred and violence. They make cash money from killings and misery and death. When the people are divided and fearful, their bank accounts fill up.

Well, we're here to say enough. We are here united in the call for an end to gun violence.
I have been part of many protests over the years right here in Lafayette Park. I was arrested on this spot 15 years ago when I took a stand against the useless and murderous invasion of Iraq.
But, we have to work long and hard to address some issues. For example, we've been speaking out against gun violence for a long time.

More than 50 years ago, the National Council of Churches made an official statement on "Firearms Control." Back then, the AME Church and all the other churches that make up the NCC said,

"Every year an appalling number of citizens of the United States are victims of gun murders, suicides, and accidents. In comparison with other Western, it appears that too many of these casualties reflect overly permissive firearms policies. The nation has seen an alarming tendency for extremists of all kinds to depend upon the ownership and use of firearms to determine the success of their respective causes.

"The National Council of Churches reaffirms its belief in the God-given "right to life" as fundamental and sacred. In an increasingly complex and urbanized society, it is not possible to protect life and maintain public order when individuals have unregulated access to firearms.
"Therefore, the General Board of the National Council of Churches records its support for strong and adequate legislation regulating the sale, transportation, ownership of firearms."



We've been fighting racism for a long time, too. You see, gun violence and racism are intertwined. Since the founding of this nation on land stolen from its native peoples and built on the backs of black slaves, it has been necessary to enforce this cruelty with the use of violence and guns.




To defeat racism, we not only have to get everyone to the polls. To defeat racism, we not only have to end mass incarceration. To defeat racism, we not only have to end racial profiling. To defeat racism, we need to rid this country of the plague of gun violence.

There have been nearly 250 mass shootings in our nation this year. They continue even though hundreds of thousands of young people marched in the streets of Washington, DC earlier this year. Mass shootings continue to take place because of a deep sense of paranoia and fear nurtured by a litany of lies perpetrated by the merchants of death and racism.

But it doesn't have to be like this. And it won't be like this forever. We demand change. We demand peace. We demand an end to gun violence.

We are in a moment of national crisis, but we have hope because we stand in a long and strong and proud tradition of speaking prophetic truth to power. We are now and always have been fearless about naming the problems that confront our society.

Frederick Douglass said, "Power never concedes anything without a demand; it never has and it never will." All right, then. We're here today with a demand. We demand that the plague of gun violence be addressed and brought under control.

There are 393 million guns in the United States. This is a crazy situation. There are more deaths as a result of gun violence right here than in any other nation in the world. It doesn't have to be like this.

Change will require steadfastness. An end to gun violence will require focus and resolve. Peace will require unity. Jesus Christ is our Prince of Peace. And because we follow Jesus, we are together in the cause to end racism and gun violence.

We look forward to that bright shining day when all of God's children will live in this land in peace and harmony. Right now, it seems like it's a long way off, but it is for that vision and for our children and grandchildren that we will march on till victory is won.

Jim Winkler
President and General Secretary
NCC Calls US Government to Reverse Decision to End Funding for UNRWA

The National Council of the Churches of Christ in the USA joins with the ecumenical community worldwide in calling upon the United States Government to reverse its decision to end funding for the United Nations Relief and Works Agency (UNRWA) for Palestinian Refugees. We join with the World Council of Churches in naming this action "immoral and unjust, driving Palestinian refugees to more hopelessness, despair, and desperation."

While the United States is not the only funder of UNRWA, the Trump Administration's decision leaves a $200 million deficit, one that will leave some of the most vulnerable people in the world without resources needed for a healthy society.

According to NBC News, "UNRWA schools provide education to 515,000 children. The organization also provides health care, relief, social services and other types of help to almost 2.1 million Palestinian refugees in the West Bank and Gaza Strip, 2 million others in Jordan, 560,000 in Syria and 450,000 in Lebanon."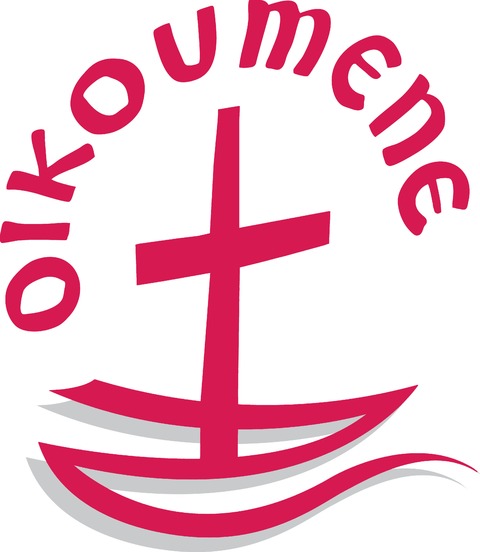 On the decision by the Government of the United States of America to withdraw all funding from the UNRWA for Palestinian Refugees



The World Council of Churches (WCC) deeply regrets the decision by the Government of the United States of America to withdraw all funding from the United Nations Relief and Works Agency (UNRWA) for Palestinian Refugees. This is effectively a decision to abandon the Palestinian refugee population and to block them from the realization of their inalienable human rights and legitimate aspirations for the future – including a viable two-state solution. As such, we consider the decision immoral and unjust, driving Palestinian refugees to more hopelessness, despair and desperation. We call on President Trump urgently to reverse this course of action, for all members of the international community to increase their commitment to supporting the Palestinian refugees, and for the United Nations to prioritize maintaining essential humanitarian services in this context.

UNRWA is a UN agency established by the General Assembly in 1949 to provide humanitarian assistance and protection to Palestinian refugees, and currently offers services encompassing education, health care, social services, camp infrastructure, food assistance and microfinance to over 5.4 million Palestinian refugees in the West Bank including East Jerusalem, Gaza, Jordan, Lebanon and Syria. Among other things, UNRWA's 711 schools enable 526,000 Palestinian girls and boys to receive quality education, and its almost 150 medical clinics provide essential health care to the refugee population. The United States has consistently been the largest donor to UNRWA. The withdrawal of US funding imperils the essential services that UNRWA provides.

Webinar: Local Elections Matter!
Tuesday, September 18 at 8:00pm ET
As the National Council of Churches works to end racism, the upcoming 2018 midterm elections provide an opportunity to curtail the systemic racism that is embedded in many of our local and state governments as well as in the federal government.



Every other Tuesday until election day,

NCC will present a webinar series to provide constituents with resources and tools to develop a non-partisan get-out-the-vote campaign that can make a measurable difference in their community. Topics will include organizing non-partisan candidate forums, understanding what congregations can and cannot do during elections, and strategies to improve local voter turnout. Attendees will be able to participate in the live webinars as well as have access to the playback following each recording.
THIS WEEK:

LaKesha Womack will be joined by Amelia Kegan of the Friends Committee on National Legislation. Holding your local elected officials accountable is just as important as keeping those at the top of the ticket accountable. During this session we will provide a guide to hosting non-partisan candidate events to connect the voters with the issues and the candidates.

Exaltation of the Holy Cross: September 14
The Feast of the Universal Exaltation of the Precious and Life-Giving Cross is celebrated each year on September 14. The Feast commemorates the finding of the True Cross of our Lord and Savior Jesus Christ by Saint Helen, the mother of the Emperor Constantine.

In the twentieth year of his reign (326), the Emperor Constantine sent his mother Saint Helen to Jerusalem to venerate the holy places and to find the site of the Holy Sepulchre and of the Cross. Relying upon the oral tradition of the faithful, Saint Helen found the precious Cross together with the crosses of the two thieves crucified with our Lord. However, Helen had no way of determining which was the Cross of Christ.

With the healing of a dying woman who touched one of the crosses, Patriarch Macarius of Jerusalem identified the True Cross of Christ. Saint Helen and her court venerated the Precious and Life-Giving Cross along with many others who came to see this great instrument of Redemption.

Exaltation of the Holy CrossThe Patriarch mounted the ambo (pulpit) and lifted the Cross with both hands so that all of the people gathered could see it. The crowd responded with "Lord have mercy".

UCC advocates demand action on 'moral issue' of climate change with Rise for Climate march

Environmental justice advocates marched in the streets across hundreds of communities in roughly 90 countries on Saturday, delivering the same message to government leaders — it's time to address climate change by making the shift to renewable energy and away from fossil fuels. The faith contingent was visibly evident at one of the largest demonstrations in San Francisco on Sept. 8, with UCC and Christian Church (Disciples of Christ) participants carrying signs calling climate change the moral issue of our time.

"Climate change is the moral issue of our day," said the Rev. Jeffrey Spencer, senior pastor, Niles Discovery Church, Fremont, Calif. "If we don't address it, if we don't mitigate its impact, it will lead to famines, people lacking access to potable water, and sections of the earth becoming too hot to be habitable. These will lead to mass migrations of people (we thought we had refugee problems now) and wars. People starving is a moral issue. People being thirsty and not having water to drink is a moral issue. People needing to flee their homes is a moral issue. War is a moral issue. That's why I say that climate change is the moral issue of our day."

Faith-based disaster-relief teams on standby as Florence nears

On top of all the state and federal disaster relief groups readying for Hurricane Florence as it barrels toward North and South Carolina are a group of expert helpers: the faith teams.

The biggest of these, North Carolina Baptists on Mission and the North Carolina Conference of the United Methodist Church, have made a name for themselves during previous hurricanes and other natural disasters, feeding people, clearing debris, gutting uninhabitable homes and rebuilding them from stud to kitchen cabinet.

On Wednesday (Sept. 12), they were back at it — not yet delivering help, but strategizing over how best to deploy their volunteer armies and equipment.

Florence is likely to produce catastrophic flooding in the eastern Carolinas when it makes landfall Friday. Damaging winds and near-certain flooding from the massive rainfall will worsen the misery.

Presbyterian groups work to create a 'culture of preparedness' for disaster events

As Hurricane Florence bears down on the eastern coast of the United States, Presbyterian Disaster Assistance (PDA) and Presbyterian Women (PW) are sending out the reminder that September is recognized as National Preparedness Month (NPM). Since 2014, through the Presbyterian Women Disaster Preparedness program, PDA and PW have collaborated to assist congregations and presbyteries to create disaster preparedness plans. Today, there are more than 150 women from 68 presbyteries across the country, including 43 new trainers at the Churchwide Gathering of Presbyterian Women last month in Louisville, Kentucky.

Carolyn Thalman, a member of First Presbyterian Church in Winchester, Virginia and a PDA National Response Team (NRT) member, was part of the group that wrote the first training curriculum for Presbyterian Women. She's currently the team lead for the PW disaster preparedness program.

"We want to create a culture of preparedness in our churches and communities across the country," said Thalman. "Our goal is for churches to have disaster plans. Being prepared can't eliminate the chaos of a disaster, but it can reduce the chaos and the suffering."

A year later, Virgin Islander Episcopalians look toward long-term recovery from Irma, Maria
A year after two devastating hurricanes swept through the Virgin Islands, building materials and skilled-labor shortages have delayed recovery. Blue tarpaulins covering damaged rooftops have frayed under the hot sun, and each threat of rain increases Virgin Islanders' anxiety, particularly as the Atlantic hurricane season reaches its peak.

"This time of year, many people are very anxious," said Virgin Islands Bishop E. Ambrose Gumbs, in a Sept. 7 interview with Episcopal News Service at his office. "These tarps are brittle, and the wind just rips them to shreds."

Across the islands, the story is the same: a lack of supplies and craftspeople and delayed insurance claims have frayed people's nerves. Thursday, Aug. 30, brought rain that forced some to take shelter in their vehicles as water came through the tarps on their roofs.

A person cannot simply go to a hardware store and purchase windows, doors or galvanized roofing panels; materials must be ordered from the mainland, and cargo ships transporting materials must first pass through Puerto Rico, where the need is just as great and the population much larger – 3.4 million compared to the Virgin Islands' 130,000. Worse yet, building materials can cost three to four times as much on the islands as in the continental United States.

Order your "ACT to End Racism" T-shirts Today!


Didn't get a t-shirt at the April 4 rally? This one is made from the best quality shirt we could find. It feels soft and lightweight, with the right amount of stretch. It's comfortable and flattering for both men and women.

• 100% combed and ring-spun cotton (heather colors contain polyester)
• Fabric weight: 4.2 oz (142 g/m2)
• Shoulder-to-shoulder taping
• Side-seamed
Serving as a leading voice of witness to the living Christ in the public square since 1950,
the National Council of Churches of Christ in the USA (NCC) brings together 38 member communions
and more than 40 million Christians in a common expression of God's love and promise of unity.