Subject: NCC Weekly News: Of What Life Do We Speak? (part 2)
View this email online if it doesn't display correctly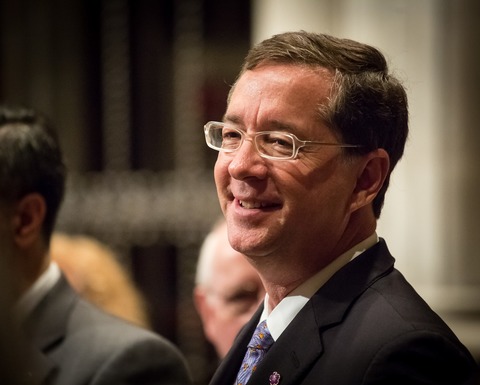 NCC President and General Secretary Jim Winkler recently spoke on the occasion of the 225th anniversary of the Valaam Mission to North America, the Orthodox Church mission to indigenous peoples in Alaska. The program was held at the Mother of God, Joy of All Who Sorrow Orthodox Church in Princeton, NJ. Below are excerpts of Jim's address, continued from last week:

It is very appropriate, in my view, for Metropolitan Tikhon in his guiding framework for the Orthodox Church in America to ask several basic and informative questions including:
How has Holy Orthodoxy in North America fared since those days full of apostolic zeal and missionary activity? Here he recounts geographic and numeric expansion and other signs of the advancement of the Church.
Metropolitan Tikhon boldly acknowledges, "…the Church faces great obstacles and tremendous change in the world as she makes her way through the 21st century. We ought to ask ourselves if we love the people of our lands, and if they love us? Do they voluntarily accept baptism and smash the idols that are provided to them by the shamans of our age?"
I suggest to you, my beloved brothers and sisters in Christ, that these same challenges face every church in America. From my vantage point as president of the National Council of Churches I can assure you that you are not alone either in facing enormous tests in a secular society nor in your devotion to the faith.

Metropolitan Tikhon then wisely observes, "What is called for is a Church-wide endeavor, involving every parish, institution, and individual of the Orthodox Church in America, to tackle the enduring goals that lie before us. As there have been challenges in the past, so there will be many new ones along the way, but such struggles are part of our Christian journey. We need to consider and respond to those challenges, but we can only do this if we are willing to personally and collectively experience and share the gift of communion with Christ."

The third pillar is "Relations with Others" and includes a section on "Ecumenical, Interfaith, and Civic Relations." Here, Metropolitan Tikhon notes that "Some place great value on ecumenical and interfaith dialogue, while others believe it to be fruitless or even apostasy. Part of the weakness of the present state of ecumenical dialogue with other Christians and relations with other faiths is that it is understood to be a specific field in which only certain people engage. Our participation in ecumenical bodies cannot simply happen in order to have a presence, if that presence is limited to a superficial participation. Our presence must be a bold and substantial one, where we both encounter the other and remain firm in our proclamation of the authentic faith of our fathers."


There are churches that will not engage in ecumenical and interfaith dialogue and work. Humbly, I suggest to you that this is a mistake and it is prideful. Ecumenical and interfaith dialogue is not intended to create one world religion or to get everyone to agree on every point. It is intended to develop understanding and solidarity and at a time when churches, synagogues and mosques are being attacked, we must work together to preserve our freedom to worship in peace. At a time when divisions are deepening in our society, it is essential that Christians lead the way to reconciliation. For any church to forego participation in ecumenical and interfaith work would be a tragedy.

This work is arduous. It takes us out of our comfort zones. It exposes us to beliefs with which we are not familiar and that we may find distasteful. But it gives us the opportunity to explain and defend our faith and to question others about theirs. When we establish authentic relationships and can see that others are also children of God then joy comes with the morning.

Metropolitan Tikhon calls us to continued faithfulness, to avoid striving after new fads and programs that falsely promise renewal and membership growth, but also and importantly he calls us to a spirit of openness, for as he writes, "We cannot contribute to the life of the world if we have not grafted ourselves onto the living body of the Church by striving to conform ourselves to what the Church is. We cannot be a part of the Body if we do not live a life of communion with Christ, in sanctity of life, with love towards our neighbor, and with zeal for the mission of the Gospel. This is our prophetic witness."

Jim Winkler
President and General Secretary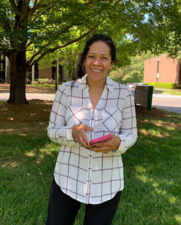 Mother who took sanctuary in North Carolina church granted green card



A North Carolina mother who spent 90 days in sanctuary in a Greensboro church is now free to stay in the United States with her three sons. A federal immigration judge in Charlotte, N.C. granted permanent resident status to Minerva Cisneros Garcia on Thursday, May 2.

In worship Sunday morning, she, her sons and her church family celebrated the joyous news at the Congregational United Church of Christ of Greensboro.

"We called her up, gave her some flowers, but we really wanted to spotlight her courage," said the Rev. Julie Peeples, the church's senior minister. "She has been so brave through all of this. And she had such strong faith."

The single mother came to the U.S. from Mexico in 2000 to escape violence and provide better opportunities for her son, Eduardo, who is blind. She spent 17 years, working, paying taxes, and raising two more boys. Garcia has no criminal record and checked in regularly, as required, with U.S. Immigration and Customs Enforcement. In 2013, she was granted a stay of removal from the country because of Eduardo's situation. But in May 2017, that changed when she was told by ICE she had to leave the country by June 30 of that year.
Church continues grappling with GC2019 vote

The decision of the 2019 United Methodist General Conference was not the last word for many in the denomination.

Every day seems to bring another public statement in support of LGBTQ people and their role in The United Methodist Church or in defense of the Traditional Plan, which states homosexuality is "incompatible with Christian teaching."

At least one pastor has officiated at a same-sex wedding in defiance of that plan, which goes into effect in January.

Meanwhile, the Wesleyan Covenant Association, which supports the Traditional Plan, announced on May 17 that it is creating a $100,000 Central Conference Ministry Fund to counterbalance plans by some United Methodists who say they will withhold funding from the central conferences because they believe a majority of delegates from outside the U.S. supported the Traditional Plan. The first $200,000 given to the fund will be matched.

"By giving to the Central Conference Ministry Fund, donors can be assured that the work of churches and annual and central conferences outside of the United States are not adversely impacted by the conflict in the UM Church," Keith Boyette, president of the Wesleyan Covenant Association, wrote in an article announcing the fund.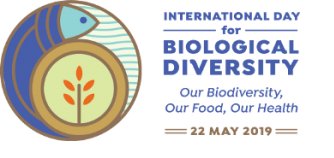 Goodness of biodiversity: Mindfulness required

The intricacies and diversity of creation are mind-boggling, a reflection and reminder of the power and glory of the Father, Son and Holy Spirit expressed through the created order. The United Nations honors creation on May 22 through the International Day for Biological Diversity. This year's theme is "Our Biodiversity, Our Food, Our Health." Marking the day increases our understanding and awareness of biodiversity issues in God's good creation.

Try to trace the biodiversity story of many things you eat and use every day. From a lunch bag apple to ingredients in your cold medicine, our food and health are dependent on biodiversity.

Biodiversity is the variety and diversity of various forms of life on earth, and particularly that in a specific region that includes various species of plant and animal life, microorganisms and the ecosystems where they exist. It is essential. Living entities support each other and interact with their non-living environment to provide and enhance healthy life for all of creation. As told in Genesis, from chaos came synchronization where all life is valued and interlinked. "God saw everything that he had made, and indeed, it was very good," (Genesis 1:31).

Where do we see the essential role of diversity in our food and health? Crop genetic diversity, for example, plays a critical role in creasing and sustaining production levels and nutritional diversity throughout the full range of different agroecological conditions. Diverse organisms contributing to soil diversity perform vital functions that regulate the soil ecosystem, such as decomposition of litter and recycling of nutrients, converting atmospheric nitrogen to an organic form and reconverting this to gaseous nitrogen, and altering soil structure. Ecosystems support soil formation, nutrient cycling, and primary production; provide food, fresh water, fuel, fiber, biochemicals, and genetic resources, and regulate the climate, disease, water, water purification, and pollination.

Stated Clerk calls for commonsense gun legislation


Seeks end to sale of high-capacity magazines

Saying they are too accessible to the public, the Reverend Dr. J. Herbert Nelson, II, Stated Clerk of the General Assembly of the Presbyterian Church (U.S.A.), is calling on lawmakers to take a tougher stand on the sale of weapons with high-capacity magazines.

In his monthly video conversation, Nelson urges the U.S. to pass "commonsense" gun legislation.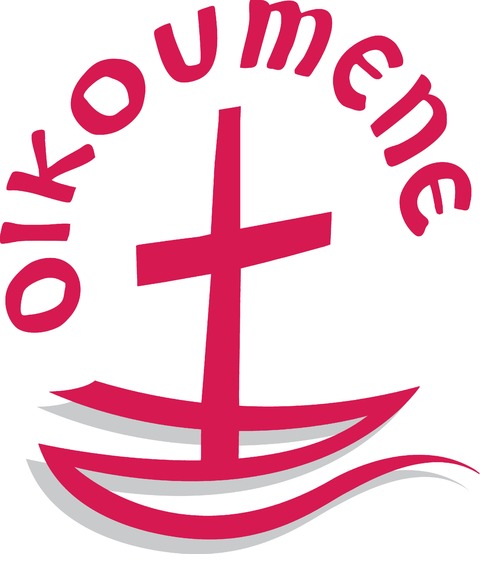 WCC Pentecost message "To prophesy is to tell the truth"

The regional presidents of the World Council of Churches sent special greetings to churches around the world celebrating Pentecost.

"To prophesy is to tell the truth," reads the message. "No rank or class, no race or club, no gender, nor even any religion, has a monopoly on the truth."

Even humble fisherman can rise to tell the truth, the message notes. "And no falsehood or lie can withstand the sturdy witness to the all-inclusive, healing, indeed transformative love of God revealed to us in Jesus," reads the message. "These days, we need such prophetic witness to the truth—in our societies and politics, in ourselves and our churches."

There are no guarantees of objectivity in science or politics or journalism, the message continues. "We must always search out the truth amid competing probabilities and uncertainties and even self-deception," the text reads. "Yet the deepest truths of our lives—the goodness of being, the dignity of all persons, the integrity of creation, the need for justice and peace--can be tested not only by the integrity of the quest but also by the authenticity of their proponents and, in the end, by the criteria of love."

At Pentecost, we witness the birth of the church amid a world of many languages and cultures, continues the message. "God's truth, enflamed by the action of the Spirit, creates a loving community of truth to counter self-serving deceits of the powerful," the message reads. "No religious claim that incites extremism or terror can be true."

Blessed are the peacemakers, but what about the troublemakers?
May 14 marks one year since the U.S. Embassy moved from Tel Aviv to Jerusalem, five months after President Trump announced the move December 6. What has the U.S. done about peace since then?

President Trump said that since he thought the Embassy move to Jerusalem was good for Israelis, he would next do something good for Palestinians. It is a bit hard to understand his definition of good for the Palestinians. Since the move, his actions have been more about troublemaking than peacemaking. He has:

Cut over $200 million in 2017 Economic Support funds to the West Bank and Gaza.

Frozen, then eliminated, U.S. government aid to UNRWA schools, clinics and food distribution across the Middle East.

Taken away the $25 million of already pledged and budgeted U.S. government grants to hospitals in Jerusalem, both Christian and secular.

Removed the entire $10 million USAID funding for Conflict Management and Mitigation programs bringing together Israelis and Palestinians, such as Kids4Peace.

Closed the Palestinian representative office in Washington.
Speaking the truth in love: Engaging in fearless dialogues

The Princeton Conference on Drone Warfare is a national training conference to equip people of faith interested in organizing on this issue within the faith community.

It will be held at Princeton Theological Seminary in Princeton, N.J and is sponsored by the Interfaith Network on Drone Warfare (INDW), a coalition of national denominations, faith groups, and religious organizations. The conference will begin with dinner on Friday, September 27 and will end with Sunday lunch at 12:00 on Sunday, September 29.

Because we received a generous grant, the conference organizers are

able to offer reservations for this conference at Princeton Theological Seminary for the extremely reduced price of $50 to the first 60 registrants, a savings of $425!

In addition to $50 to cover all costs for the Conference (room and board, plus registration), we are offering travel stipends.

This conference builds on over four years of work since the founding conference of the Interfaith Network on Drone Warfare(INDW), also at Princeton Seminary, in January 2015. That work has included 13 Regional Conferences as well as screenings of half hour documentaries on Drone Warfare around the country.



*It would be helpful if there were at least two people from your congressional district coming to the 2019 Conference. If you are able to attend, please try to recruit someone else from your congressional district to attend the conference as well.*


This Conference will train and equip people of faith to educate congregations about drone warfare and to enable them to advocate with Congress to limit or end drone warfare. The conference will provide background information on lethal drones and will train participants to approach and engage congregations, enable people in congregations to participate in public policy advocacy, work with national denominational offices, and work with the media.

Ecumenical Opportunities:
Faith in Public Life Seeks an Executive Assistant:
The Executive Assistant will manage the day-to-day business activities of the CEO, including providing strategic management of the CEO's busy and complex schedule, coordinating meetings with internal and external contacts, preparing and tracking the CEO's expenses and arranging complex travel. The role is a pivotal support position, as the Executive Assistant is a key liaison among staff members and between the CEO and external partners, which include funders, policy makers, reporters, theologians and thought leaders.
The Episcopal Church seeks Staff Assistant:

This person serves in the Office of Government Relations, a stand-alone remote office of DFMS located in Washington, D.C. Provides administrative support for critical office functions, including procuring office supplies, facilitating travel arrangements, ensuring functional IT for office, coordinating events, scheduling, attending and taking minutes at meetings, ensuring the Office functions on a day-to-day level, and other administrative tasks.
The Episcopal Church seeks an Administrative Associate for Creation Care and Justice:

this person

will be responsible for a range of communications, administrative and programmatic tasks supporting the Episcopal Church's ministries of Creation Care, Racial Reconciliation, Domestic Poverty and Social Justice. This position liaises closely with RJCC's Director, Staff Officers and related Administrative Associates, the Canon for Evangelism, Reconciliation and Creation Care, as well as appointed task forces and governing bodies.

Ecumenical Advocacy Days for Global Peace with Justice
is seeking an event planner-conference director for our April 17 – 24, 2020 Advocacy Days event. The Event Planner-Director will build on the dynamic tradition established by seventeen (17) successful previous annual meetings and be committed to facilitating an ongoing exploration of ways to make the 2020 event even more exciting and powerful, with an expanded impact on the domestic and international policies we address.

To apply, p
lease submit resume and cover letter to:
Martin Shupack
Church World Service
Email: mshupack@cwsglobal.org
110 Maryland Ave. NE, Suite 110
Washington, DC 20002
Serving as a leading voice of witness to the living Christ in the public square since 1950,
the National Council of Churches of Christ in the USA (NCC) brings together 38 member communions
and more than 40 million Christians in a common expression of God's love and promise of unity.