Subject: NCC Weekly News: Liberia and the Immigration Crisis
View this email online if it doesn't display correctly
From Jim: Because You Were Immigrants...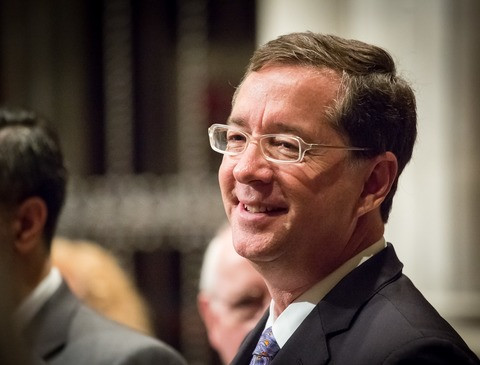 I write this column from a Christian guest house on the campus of Payap University in Chiang Mai, Thailand, where I am preparing to meet with leaders of the Christian Conference of Asia and the World Council of Churches.

I arrived here last night after traveling for more than 24 hours from Liberia where I addressed the assembly of the Council of Churches and met with local church leaders, the president of the All Africa Conference of Churches, the foreign minister, speaker of the House of Representatives, and the US embassy.

Liberia is a vibrant, exciting, and yet impoverished nation still recovering from two civil wars and the Ebola outbreak of several years ago. The theme of the assembly was "Consolidating National Reconciliation and Unity: An Imperative for Sustainable Growth and Development." I observed in my address that the same challenge stands before the United States, as well.

In the midst of the challenges Liberia faces, President Trump has decided to expel from the U.S. more than four thousand Liberians who have lived in our country under Deferred Enforcement Departure status granted to them in 2007 by President George W. Bush and renewed by President Barack Obama.

President Trump's decision comes in the midst of his long and relentless campaign of anti-immigrant and anti-refugee rhetoric and actions. Just last week, Central American women and children on the border with Mexico were shamefully tear-gassed by US Border Patrol agents.

President Trump claimed wrongly, "Frankly, if we didn't show them strength and a strong border you would have hundreds of thousands of people pouring into our country. We are doing a job. We're doing what's right." The truth is that people do not prefer to leave home for another country unless war, disease, famine, natural disaster, violence, or abject poverty plague their nation. People desire to live among their families and friends whenever possible.

But as Christians, we are aware of the biblical injunction, "Any immigrant who lives with you must be treated as if they were one of your citizens. You must love them as yourself, because you were immigrants in the land of Egypt; I am the Lord your God" (Leviticus 19:33-34).

Liberians living peacefully and productively in the United States do not present a public health crisis. They do not fill our jails as criminals. They are not a burden on our education system. They are valued and loved members of our society. Why exactly must they be forced to leave?

The fact is that people move across the globe with high frequency. Often, those who live outside their native country return home at some point in their lives. However, when there are crises of various sorts, it is good to have a safe place to live. As one who at this very moment is the recipient of hospitality while I travel, I am also aware that what goes around comes around.

Dr. King said it well, "In a real sense all life is inter-related. All men (and women) are caught in an inescapable network of mutuality, tied in a single garment of destiny. Whatever affects one directly, affects all indirectly. I can never be what I ought to be until you are what you ought to be, and you can never be what you ought to be until I am what I ought to be...This is the inter-related structure of reality."

I ask you to raise your voice to President Trump and your elected officials to request Liberians be permitted to remain in the United States.


Jim Winkler
President and General Secretary
State Department Renews Contract with Episcopal Migration Ministries



On November 30, 2018, the Department of State Bureau of Population, Refugees, and Migration announced that Episcopal Migration Ministries, along with the other eight national agencies responsible for resettling refugees in the United States, has been awarded a contract to participate in the Reception and Placement Program for fiscal year 2019.

"We are thankful we will continue to resettle refugees in the coming year," noted the Rev. Canon Charles K. Robertson, Canon to the Presiding Bishop for Ministry Beyond the Episcopal Church. "We still face the challenge of transitioning to a much smaller resettlement program. This, at a time when there are more than 25.4 million refugees, over half of whom are children. With everyone's support, we will continue to welcome refugees to a place of safety and welcome.
Church extends support to deported man

Samuel Oliver-Bruno, an unauthorized immigrant who found sanctuary in a United Methodist church for nearly a year, has been deported to Mexico.

However, the congregation of CityWell United Methodist Church in Durham, North Carolina, still is working to support Oliver-Bruno as well as his wife and son, who remain in the U.S. The church also holds hope of his return to the United States, said the Rev. Crystal DesVignes, one of CityWell's pastors.

"We are in constant prayer for them and constant communication with them as they try to navigate what might be the next legal steps they might take," she said. "We're still making the country aware of this situation."

Oliver-Bruno, 47, took refuge at the CityWell church in December 2017 after he learned he would no longer receive a work permit and stay of removal from the United States. He remained in the church for 11 months while applying to remain in the country to care for his ill wife.

He left the church Nov. 23 for an appointment with U.S. Citizenship and Immigration Services, required as part of his application to delay his deportation to Mexico. Shortly after he arrived, plainclothes agents with U.S. Immigration and Customs Enforcement — a separate agency — arrested him.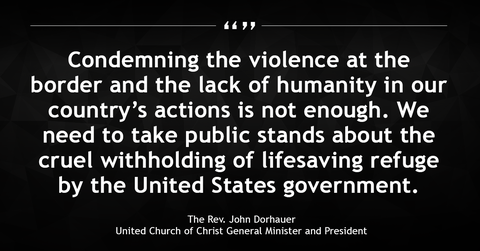 UCC calls on churches, members to publicly offer support for asylum seekers during Advent
The United Church of Christ national leadership is urging member churches and congregants to mark the season of Advent by heeding the call to embrace the other, and to offer a public Christian welcome to migrants seeking safety and protection in the United States.

On Sunday, November 25, the world watched as the United States government lobbed teargas at a crowd of defenseless families at the border near Tijuana.

"Condemning the violence at the border and the lack of humanity in our country's actions is not enough," said the Rev. John C. Dorhauer, general minister and president of the United Church of Christ. "We need to take public stands about the cruel withholding of lifesaving refuge by the United States government."

The National Office seeks to amplify the voice of the UCC Central Pacific Conference, which is calling for a human rights investigation by Congress into the November 25 actions of the U.S. Customs and Border Patrol agents at the San Ysidro port of entry.

"The actions taken on Sunday are in violation of the Universal Declaration of Human Rights adopted by the United Nations in 1948," said the Rev. Molly Carlson, Conference Minister. "As the images of women and children being teargassed came across the airwaves, I was horrified that such actions were taking place with the blessing of the White House. We are urging our member churches to contact their Congressional Representatives to challenge this inhumane treatment."

George H.W. Bush's 'quiet faith' remembered at Cathedral funeral

Former President George H.W. Bush was recalled as a man of "quiet faith" during a state funeral at Washington National Cathedral, a fitting site to memorialize the longtime Episcopalian.

"With faith in Jesus Christ, we receive the body of our brother George for burial," intoned Episcopal Church Presiding Bishop Michael Curry at the start of the Wednesday (Dec. 5) ceremony as the 41st president's casket was carried by military members into the cathedral.

All of the living former and current presidents — Jimmy Carter, Bill Clinton, Barack Obama and Donald Trump — joined the 3,000 dignitaries, family and friends at the invitation-only ceremony.

The senior Bush's eldest child, former President George W. Bush, gave an emotional tribute to his father, highlighting his service to country and his focus on giving back to others.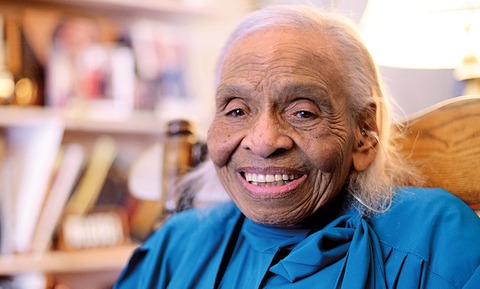 Episcopal Statement on the Death of Olivia Hooker, last survivor of the Tulsa "Black Wall Street Riots"

The African Methodist Episcopal Church celebrates the life and witness of Olivia J. Hooker, Ph.D.--the last living survivor of the 1921 Tulsa, Oklahoma Race Riots.

Dr. Hooker died Wednesday, November 21, 2018, at the age of 103 in White Plains, New York. Always remembering her roots in Historic Vernon AME Church, Tulsa she represented our Lord and African Methodism with excellence. Here are just of few of her accomplishments:

Dr. Hooker was the first African American woman to enlist in the United States Coast Guard, joining during World War II.

She obtained the Ph.D. degree in Psychology from the University of Rochester and taught at Fordham University in New York City from 1963-1985

Dr. Hooker was the first living person to have a Coast Guard facility/named in her honor due to her "distinguished service to the Coast Guard and her wonderful efforts in serving and helping others."

A training center was established in Dr. Hooker's honor to tell her story of perseverance in the face of racism and discrimination.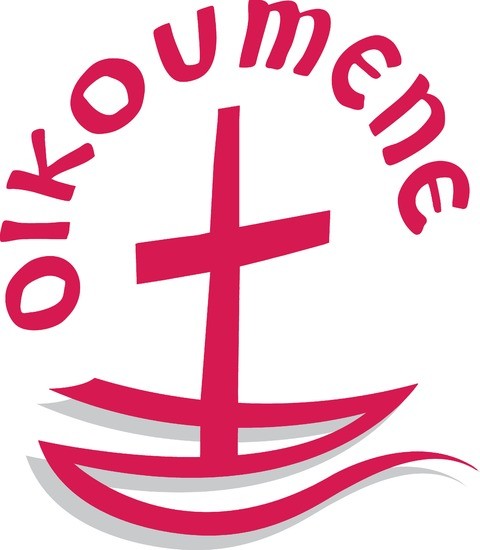 Metropolitan Zachariah Mar Nicholovos celebrates Silver Jubilee



His Eminence Metropolitan Zachariah Mar Nicholovos of the Northeast American Diocese of the Malankara Orthodox Syrian Church celebrated his Episcopal Silver Jubilee, or 25 years in ministry, on 17 November. Metropolitan Nicholovos is a member of the World Council of Churches (WCC) Executive Committee. In an interview with WCC Communication, he reflects on his 25-year milestone, as well as on the challenges and joys of the ecumenical movement today.

Q: Congratulations on your Silver Jubilee! Have you been able to celebrate and reflect on this milestone?

Metropolitan Nicholovos: It has been very joyous but also very humbling. Five hundred people attended the celebratory luncheon. My ecumenical colleagues were there, and it was a great joy to be in their midst. It is hard to believe that it has been 25 years. At times it was a bumpy road but I am grateful to God for leading me onward.

Q: What has brought you joy as you have observed the collective church and the world over those years? What gives you sorrow?

Metropolitan Nicholovos: I would say the world as a whole has become more complex and we are facing a different set of crises. For example, the refugee crisis was not this bad 25 years ago. Now this has become an issue globally and an issue for the ecumenical world. The churches' response has been something positive. Organizations such as the WCC and Church World Service have seriously taken notice, and that is good sign. Also, we are coming to terms with human sexuality and the whole "Me Too" movement. Women have come to acknowledge the fact that they have been abused. It's time for them to speak up and society has taken notice of that. I come from India and, even in places like India, the "Me Too" moment is happening, and the Thursdays in Black campaign as well. Those are definite positives.

A BOLD NEW LOVE: A CHRISTMAS EVE WITH MIDDLE COLLEGIATE CHURCH, a holiday special, will be broadcast Sunday, Dec. 24 (11:35 PM-12:35 AM, ET/PT) on the CBS Television Network.

This Christmas Eve celebration features gospel and classical music, four choirs, two dance companies, and a spoken word artist. Emmy-nominated Tituss Burgess ("Unbreakable Kimmy Schmidt") will conduct the Art & Soul Chorus singing two gospel songs he composed: "Grateful" and "You're My Joy." This Christmas Eve worship also features music from "Sister Act 2": "Joyful Joyful," in which the church's 50-member gospel choir is joined by dancers from Dendy/Donovan Projects, Rod Rogers Dance Company, and the children of Middle Collegiate Church. Nationally recognized speaker and public theologian the Rev. Dr. Jacqui Lewis, the senior minister of Middle Collegiate Church, offers a powerful sermon. The worship celebration concludes with a candlelight ceremony to the holiday classic "Silent Night."

Middle Collegiate Church is a 1,200-member, multiracial congregation in Manhattan's East Village. The Rev. Dr. Jacqui Lewis is the first woman and the first African-American to serve as senior minister in the Collegiate Churches of New York's nearly 400-year history. The Middle Collegiate Church was founded in 1628 by Dutch immigrants, and is now co-affiliated with the United Church of Christ and Reformed Church in America.

"At the center of the Christmas story is hope…hope which comes to us in the form of a vulnerable, poor baby. A child, not a king, changes the world. God appears to us as a marginalized, Afro-Semitic, Palestinian child. A child who grows up to teach us to welcome the stranger. How would our world be different if we loved our neighbors as ourselves?" asks the Rev. Dr. Jacqui Lewis, senior minister of Middle Collegiate Church.

In our country that is deeply divided around race and religion, Middle Collegiate Church is a rare place where blacks, whites, Hispanics, and Asian Americans worship together. Also Christian, Jewish, atheist, and Buddhist worshippers are drawn to the congregation because of its legendary music and commitment to the poor, the LGBTQIA+ community, and addressing race relations in our nation. On Christmas Eve, this congregation gives us a picture of unity and hope.

This Christmas Eve special is a production of the Middle Collegiate Church, directed by Broadway and television director Charles Randolph-Wright ("Motown: The Musical" and "Greenleaf") and produced by award-winning producer Michael Hanna. Elizabeth Kineke and John P. Blessington are the executive producers for CBS.

Order your "ACT to End Racism" T-shirts Today!


Didn't get a t-shirt at the April 4 rally? This one is made from the best quality shirt we could find. It feels soft and lightweight, with the right amount of stretch. It's comfortable and flattering for both men and women.

- 100% combed and ring-spun cotton (heather colors contain polyester)
- Fabric weight: 4.2 oz (142 g/m2)
- Shoulder-to-shoulder taping
- Side-seamed
Ecumenical Opportunities:
The Joseph P. Kennedy, Jr. Foundation

is seeking exemplary professionals, and/or persons experiencing disability and/or family members of persons with intellectual or developmental disabilities who are currently working or volunteering in the field of inclusive services and supports for people with intellectual and developmental disabilities. The Joseph P. Kennedy, Jr. Foundation Public Policy Fellowship is a one-year, full-time, intensive immersion experience in Washington, D.C. The purpose of the Fellowship is to prepare emerging leaders to assume leadership roles in the public policy arena at the state and/or national levels. During this one-year Fellowship, the successful applicant will learn how federal legislation is initiated, developed, and passed by the Congress, as well as how programs are administered and regulations promulgated by federal agencies. Fellows also learn how the organized disability community works to shape public policy impacting people with disabilities, and their families.
Jubilee USA Network

is looking for talented people passionate about working to change policies that drive extreme poverty and inequality to join the team.

The Baptist Joint Committee for Religious Liberty

is now accepting applications to the 2019 BJC Fellows Program for young professionals interested in deepening their legal, historical and theological understanding of religious liberty. Please share this opportunity with those on your staff or in your networks who might be interested.
Church World Service is recruiting interns

for the Spring semester and we would like your help! We are looking for an Immigration and Refugee Policy Intern as well as a Media Intern. Applicants should e-mail mkebede@cwsglobal.org with resume and a cover letter by December 22nd, 2018. E-mails with application materials should have a subject line reading either "Immigration and Refugee Policy Intern" or "Media Intern" depending on the position of interest.
Serving as a leading voice of witness to the living Christ in the public square since 1950,
the National Council of Churches of Christ in the USA (NCC) brings together 38 member communions
and more than 40 million Christians in a common expression of God's love and promise of unity.