Subject: NCC Weekly News: Government Shutdown, Immigration, MLK Day
View this email online if it doesn't display correctly
From Jim: The Gullibility Effect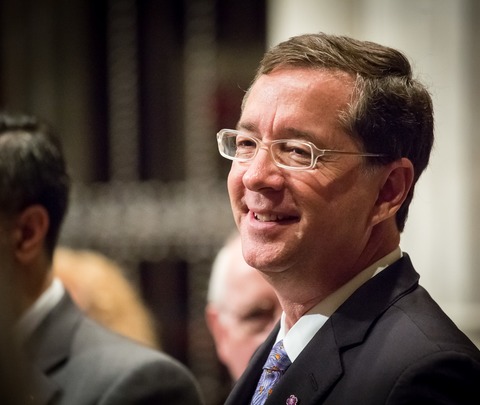 Have you ever said, "Anyone can do that job"? I know I have. Abandoning such an arrogant mindset is part of the process of growing up and of acquiring a degree of humility. When I was younger, I thought a great many jobs were simplistic and were occupied by people who lacked ambition or intelligence, and I had some scorn for them.

Over time, I came to see that nearly every role requires certain skills or willpower I simply don't possess, and I am grateful for the work carried out by those with whom I come in contact. I say, 'thank you,' 'please,' 'yes, ma'am', and 'no ma'am' far more frequently as an adult than I did when I was young. Such politeness works infinitely better than does anger and negativity and is part of the social 'grease' that makes everyday life more enjoyable.

Another view is described by the Dunning-Kruger effect detailed in a 1999 study, "Unskilled and Unaware of it: How Difficulties in Recognizing One's Own Incompetence Lead to Inflated Self-Assessments." A famous example is that of McArthur Wheeler, a bank robber who covered his face with lemon juice because he believed it would make him invisible to surveillance cameras.
Over the years, a shockingly large number of people have mistakenly believed they possess the competence to hold high public office, and it has not been unusual for many of them to convince enough voters they are correct. I'm not sure if that syndrome has a name, but I think it's called "gullibility."

Presently, we find ourselves in the midst of a government shutdown. As this drags on, more and more people are negatively affected. Indeed, government employees who are going without pay are hurting more and more each day. Programs that assist hungry people in our country and around the world are grinding to a halt, food and drug safety inspections are not taking place, lines are growing longer at airport security checkpoints, national parks are closed, significant scientific research has been suspended, investigations of some fatal accidents have been put on hold, farmers are not receiving their loans. These are but a few of the effects of the shutdown.

Nearly everyone I know can be stubborn and recalcitrant, but no one I know has the responsibility of running an entire government. Each of us must make compromises of one kind or another every day of our lives.

We now face the astonishing and unavoidable fact that a stubborn, incompetent man serves as the President of the United States. We know from countless examples that he doesn't read, doesn't listen, doesn't process information. He won't pay attention to professionals whether they are diplomats, generals, leaders of other countries, or his own staff. He has an inflated self-assessment, and he's not willing to compromise or change his mind. A lot of people are suffering because of it.

We all hoped this wouldn't happen, that the president would attempt to govern on behalf of all the people and that he would recognize he can't always get his way. Instead, a national tragedy has been unfolding and deepening for two years.

As the crisis deepens, churches are responding—as they do every day—by feeding the hungry and sheltering the homeless, but our churches cannot replace the programs that exist because all of us contribute through our taxes and through governmental structures we have developed over the years.

Now, the authorities cannot agree on what to do. Do we resist? Who do we obey? A breach has opened up. The president wants his physical wall on the border and won't reopen the government without it. The prophet Ezekiel warns that when the people of the land have practiced extortion and committed robbery and oppressed the poor and needy and have extorted the alien without redress, then a metaphorical breach has opened. The land must be healed, and if it isn't, then God will pour indignation and consume them with the fire of God's wrath. God will return their conduct on their heads (from Ezekiel 22:29-31).

None of us will get everything we want, but collectively we have a responsibility to care for the poor and needy and the alien. If we don't, trouble will follow. This is perhaps the greatest tragedy of the shutdown.

Jim Winkler
President and General Secretary
UCC leaders reject Trump's dire call on border security, barrier wall

The national leaders of the United Church of Christ are speaking out in response to President Trump's prime time address Tuesday night, noting, "We are faced with a moral crisis as a country, not a border crisis, nor a national emergency."

Trump, appealing the American people to spend billions on border security to end "a growing humanitarian crisis, a crisis of the heart, a crisis of the soul," urged Democrats to continue negotiations to bring an end to the partial federal government shutdown over border wall funding, which is now in its third week.

Rejecting the President's argument for a "steel barrier" on the United States southern border UCC executives underscored the denomination's long history of extravagant welcome, welcoming refugees, asylees and immigrants no matter what their documentation status because we believe all people are equal in the eyes of God.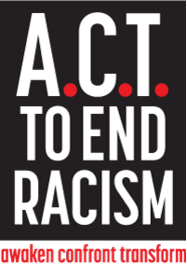 Marching

Last week at a retreat, our leader, an African American woman, mother of two, went around the circle and, one by one, asked each colleague of color to stand. "These people are in danger every time they go outside. And if they are parents, they, like me, wonder, every time their children go out the door, if they will ever see them again. Will they be stopped for living while black, will the officer shoot first and ask questions later? The situation is urgent." To those of us white people in the room, she asked, "Do you feel the urgency?"

Last night I went to hear Sybrina Fulton speak at a packed seminary auditorium in Pittsburgh. Ms. Fulton is better known as the mother of Trayvon Martin. Trayvon, as she said a dozen times, is the unarmed 17-year-old boy shot dead in 2012 by a 28-year-old man with a loaded gun.

Back when Trayvon's murder was in the news, the sweet-faced picture of him in his football jersey got me every time. I had similar pictures of my son on my refrigerator. But as Ms. Fulton pointed out, a white mother is not likely to go through what she has gone through, especially the sentencing part, where her son is dead, and the murderer walks free. Question: Do I feel the urgency?

All too often white people, including white women, have not noticed, much less felt, the urgency of white supremacist thinking that allows people of color to be profiled, even killed, and no one pays the price. We haven't felt the urgency, in part, because the same supremacist thinking has been in us. It has also been in our own movement for liberation. Feminist thinking has too often been for white women only. Issues that black women need addressed have remained invisible. No more.

Sybrina Fulton is one woman among many finding her strength. She is on the road with a message of challenge: "Say the truth again and again, 'a 28-year-old man with a loaded gun against an unarmed 17-year-old.' Only then do people begin to believe it." "Fight for change now, before this comes to your door." She also brings, through the Trayvon Martin Foundation, reality-based support to others whose lives have been shattered by gun violence. She is one of many voices.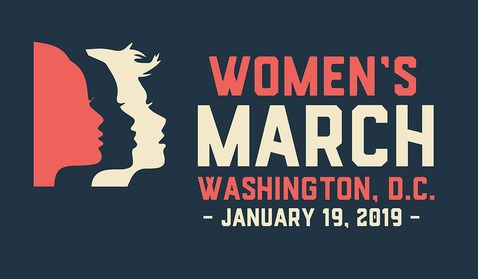 This weekend hundreds of thousands of women will be on the march again in the 3rd Women's March (#womenswave). The Women's March of 2017 made news because of its size (biggest one-day demonstration ever) and because of the women it inspired to run for office – and win! (#116thCongress) The Women's March movement is also newsworthy because women of color are leading and bringing to the fore concerns that a white-led movement has not seen – or considered urgent.

It is time. If people of color have been oppressed (enslavement, Jim Crow, voter suppression, immigration laws, extra-judicial killings), if women have been held back (pay gap, #metoo, under-represented in the board room), women of color, at the intersection of gender and race, have been exponentially impacted.

The Women's March frames the women's movement for all women. The leadership is diverse as are the goals: "bringing together people of all genders, ages, races, cultures, political affiliations, disabilities, and backgrounds … to affirm our shared humanity and pronounce our bold message of resistance and self-determination… Our liberation is bound up in each other. (Women's March Unity Principles)

For those of us who follow Jesus, the urgency of liberation is not new. The words of Jesus quoting Isaiah remind us: "The Spirit of the Lord is upon me, because he has anointed me to bring good news to the poor. He has sent me to proclaim release to the captives and recovery of sight to the blind, to let the oppressed go free, to proclaim the year of the Lord's favor." (Luke 4:18-19.)



May it be so. It's urgent – for all of us.
Transition of Senior Bishop McKinley Young
"Servant of God well done!
Rest from thy loved employ;
The battle fought, the victory won,
Enter thy Master's joy."

The Council of Bishops of the African Methodist Episcopal Church acknowledging and surrendering to the will of God, announce that Bishop McKinley Young, the Senior Bishop and the 109th Elected and Consecrated Bishop, made his transition to the church triumphant on Wednesday, January 16, 2019.

The Council of Bishops asks that the connectional church, join with us in prayer for Supervisor Dr. Dorothy Young, children, grandchildren, siblings and family that God will comfort them in their loss, and give them His peace. We also ask you to lift in prayer the Third Episcopal District as they have lost their Episcopal Leader.

Arrangements will be announced as they are finalized. Please refrain from reaching out to the family until tomorrow afternoon to give the family a period of privacy.



The Right Reverend Reginald T. Jackson


President
Council of Bishops
America loves to praise Martin Luther King Jr. But we ignore his message
The upcoming Martin Luther King Jr. holiday takes on added significance this year, on what would have been a special birthday for the iconic civil rights leader. On Tuesday, January 15, 2019, Martin Luther King Jr. would have turned 90 years old.

Of course, King did not even live to reach middle age, being cut down by an assassin's bullet while standing on the balcony of the Lorraine Motel in Memphis, Tennessee, on Thursday, April 4, 1968. The Lorraine Motel is now a national civil rights museum, offering a hopeful sign of the immense political and social transformations that have taken place since that fateful day.

Because of this 90th milestone, however, this year's King holiday offers an annual opportunity for the nation to take stock of the struggle for black citizenship that turned a Baptist preacher from Atlanta, Georgia, into a recipient of the Nobel Peace Prize. It also allows us to assess the full measure of King's message of racial equality, economic justice, and peace in our own time.

Americans too often praise the man while ignoring the message. Martin Luther King Jr.'s resounding and living legacy informs a range of contemporary social movements fighting for civil and human rights for the most marginalized and oppressed populations in America and around the world. King defined a "beloved community" as a place not only free of injustice, but a society that actively promotes an ethic of love, justice, and humanity in its legal, political, and civic life, as well as its religious, spiritual, and moral spheres.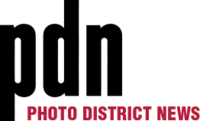 Jon Henry reimagines the Pietà in photographs of black mothers and sons

The mother is seated, the body of her adult son, nude to the waist and wrapped in white linen, laid stiffly across her legs. He is too big for his mother's lap, yet she holds him still. They are in a church; a subtle shaft of light pulls their brown skin from the muted tones of the wooden altar in the background.

The photograph is "Untitled #10 Flushing, NY" and it's the first image photographer Jon Henry made for "Stranger Fruit," a project he began as a response to the killing of African American men by police. The series uses the motif of the pietà—a depiction of the Virgin Mary cradling the dead body of Jesus—as a means to examine a never-ending American tragedy. The pietà as a form captures both the public and private nature of a mother's suffering; but in Henry's hands, the pietà also represents what poet Claudia Rankine called the "precariousness" of black life. Though their sons are alive in Henry's series, these mothers recognize their constant state of precarity and potential for loss—and the "mourning lived in real time" that Rankine says characterizes black motherhood.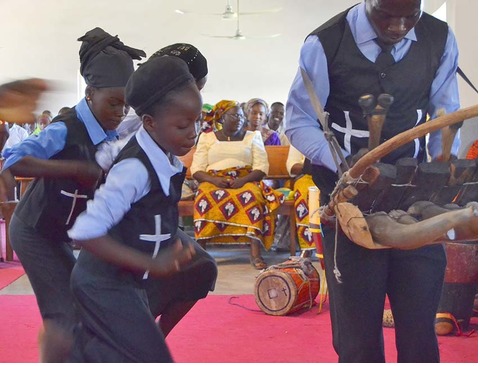 'Through God's will' Ekklesiyar Yan'uwa a Nigeria survives and grows



A visit to Nigeria last November took me home again, to the land of my birth. I was born to Church of the Brethren mission workers in Nigeria, and I grew up there, but it had been 31 years since I had returned. That was in 1987, when I spent part of a summer helping my father pack up the mission house he and my Mom lived in before she died of a heart attack in a hospital in Jos.

I was in my mid-twenties then. What would it mean to return in my mid-50s, as a church journalist working for the same denomination my parents worked for as missionaries?

I wanted to reconnect with the place where I grew up, but I also wanted to find out more about the Nigerian church and what it has become since then. So when I accompanied Global Mission and Service executive Jay Wittmeyer on a visit to Ekklesiyar Yan'uwa a Nigeria (EYN, the Church of the Brethren in Nigeria), my goal was to gain a better understanding of EYN. Among Wittmeyer's goals were strengthening relationships and bringing encouragement to the Nigerian Brethren.

Faith Over Fear Training: Chicago

Through this training, participants will learn effective strategies to better advocate against Islamophobia – a narrative of fear and divisiveness in our country.

Does your congregation ask questions that you can't answer about Islam and Muslims?

Do you want to be an effective ally for your Muslim neighbors?

Do you want to have the right tools and training to challenge Anti-Muslim bias and Islamophobia?

If so, then this is the conference for you!
Week of Prayer for Christian Unity

At least once a year, Christians are reminded of Jesus' prayer for his disciples that "they may be one so that the world may believe" (see John 17.21). Hearts are touched and Christians come together to pray for their unity. Congregations and parishes all over the world exchange preachers or arrange special ecumenical celebrations and prayer services. The event that touches off this special experience is the Week of Prayer for Christian Unity.

Traditionally the week of prayer is celebrated between 18-25 January, between the feasts of St Peter and St Paul. In the southern hemisphere, where January is a vacation time, churches often find other days to celebrate it, for example around Pentecost, which is also a symbolic date for unity.

The theme for the week of prayer in 2019, "Justice, and only justice, you shall pursue ..." is inspired by Deuteronomy 16:18-20. The resources for the week have been prepared by members of different churches in Indonesia.

International Day for the Elimination of Racial Discrimination is March 21

2018 Theme: Promoting tolerance, inclusion, unity and respect for diversity in the context of combating racial discrimination

Every person is entitled to human rights without discrimination. The rights to equality and non-discrimination are cornerstones of human rights law. Article 1 of the Universal Declaration of Human Rights states that all human beings are born free and equal in dignity and rights. And based on Article 2, everyone is entitled to all the rights and freedoms set forth in the Declaration, without distinction of race or any other kind.

Yet racism, xenophobia and intolerance are problems prevalent in all societies, and discriminatory practices are widespread, particularly targeting migrants and refugees as well as people of African descent.

States are urged to take comprehensive measures to combat racism, racial discrimination, xenophobia and related intolerance, and to promote tolerance, inclusion, unity and respect for diversity.

Ecumenical Opportunities:
Christian Peacemaker Teams is seeking delegates to Iraqi Kurdistan:
Come and learn about our partners' struggle for freedom, for respect for their rights, and for peaceful co-existence between the diverse peoples and communities of Iraqi Kurdistan. Meet human rights defenders, activists for rights of women and minorities, farmers and shepherds who nonviolently resist cross-border bombardments, people displaced by war, and youth dedicated to building alternatives to violence and oppression.
The United Methodist General Board of Discipleship seeks a Director, Contextual Evangelism & Church Planting:

this position gives emphasis to the development, interpretation, and promotion of contextual evangelism, developing strategies in evangelism for outreach and new congregational development, including special emphasis on racial ethnic, multi-cultural, multi-generational new expressions of faith communities and ministries.
The Mennonite Central Committee is seeking

a
Legislative and Communications Fellow:
This is a full-time fellowship; half of the role involves public policy advocacy, focused primarily on mass incarceration and needed reforms to the U.S. criminal justice system, with a secondary focus on gun violence. The other half of the role focuses on the office's public communications. Deadline for receiving letters and resumes is January 25, 2019. It is an entry-level role that involves significant mentoring and opportunities for growth and development.
QUNO Geneva seeks a Representative for Sustainable and Just Economic Systems:

We have an outstanding opportunity in our unique, integrated and friendly team. We seek a committed person with excellent analytical, visioning and inter-personal skills, to scope and pilot an evolving QUNO program at the United Nations and the World Trade Organization.
Serving as a leading voice of witness to the living Christ in the public square since 1950,
the National Council of Churches of Christ in the USA (NCC) brings together 38 member communions
and more than 40 million Christians in a common expression of God's love and promise of unity.