Subject: NCC Weekly News: Ecumenism in Action, White Privilege
View this email online if it doesn't display correctly
From Jim: Christian Unity in Action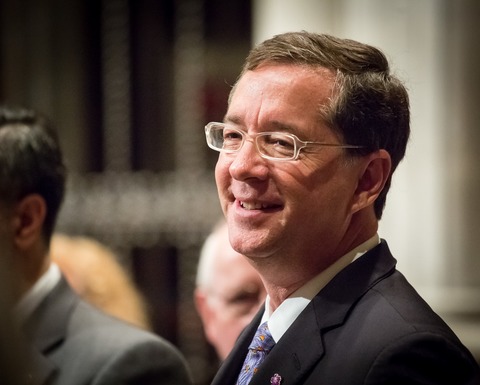 Each year across the United States, member communions of the National Council of Churches gather in synods, assemblies, conventions, and conferences at the national and middle judicatory levels. Over the course of my life, I have attended dozens of such gatherings.

This summer, for example, NCC staff will be present at the Christian Methodist General Conference, the International Council of Community Churches Annual Conference, the Episcopal Church General Convention, and the Presbyterian Church (USA) General Assembly.

At their best, these meetings have an 'old home' week feel with joyous worship, celebrations, hugs, humor, and laughter. I have attended some where the mood is unrelentingly grim, and laughter is frowned upon. Each of these church conferences incorporates worship and business into their agendas. Most likely, they include debates on social justice and public policy matters.

Last week I moderated a panel on 'ecumenism and advocacy' at the National Workshop on Christian Unity. Afterward, I was approached by someone who politely demanded I provide biblical proof for the pro-choice position on abortion. I was surprised because the panel had not addressed the matter at all.

I decided not to engage in proof-texting with my new friend. Instead, I mentioned that just days earlier I had led the confirmation class at my local church and discussed my denomination's Social Principles with the young people. I suggested to them that they were being asked to confirm whether they wished to join not just our congregation but our denomination, as well, and they should, therefore, have some familiarity with positions their fellow members had arrived at through debate, discussion, and prayer.

After all, it could be they might find themselves in a church with which they had huge disagreements and considerable discomfort. And, in a nation that prizes religious freedom, if they don't like our church, they can literally walk across the street and join another. They can even start their own church, an act I told them as a representative of a Christian unity organization I hope they will not do.

The youth in the class were perplexed by a number of stances adopted by the church. I explained that we work these positions out in community, and they are often less than perfect. Quite frequently, earnest efforts are made to arrive at language that at least minimally satisfies the largest number of people. Further, I noted denominations sometimes change their mind and even reverse long-held positions.

There are those who feel the church of Jesus Christ has no business speaking to or about social and political concerns and should focus on teaching the faith and ministering to those in need. That point of view might sway me if not for the fact we can't even agree on how to do that.

We have found ways to disagree on almost every matter under the sun from how to pray, to worship, to baptize, to share the Eucharist and so forth.

Despite our differences, at the National Workshop on Christian Unity panel, we marveled at the fact we now sit comfortably together to discuss delicate matters when not so many years ago this would have been nigh on impossible.
This is the fruit of the ecumenical movement. The challenge before us is not to become complacent and accept the progress we have made as a given.
Jim Winkler
President and General Secretary
ELCA presiding bishop issues pastoral statement on humanitarian situation in Syria



"Give God no rest" (Isaiah 62:6-7) until that day when "the wolf and the lamb shall feed together. … They shall not hurt or destroy on all my holy mountain, says the Lord" (Isaiah 65:25)

(ELCA social statement, "For Peace in God's World").

In recent days we have witnessed, with additional horror, further atrocities in Syria in a conflict that has taken almost countless lives over the past seven years and displaced millions of Syrians and others.

Following the April 13 air strikes conducted by the armed forces of the United States, the United Kingdom and France, the president and the general secretary of the Lutheran World Federation issued a statement that I encourage ELCA members to read and prayerfully consider.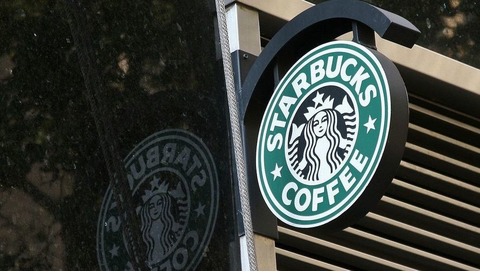 Dorhauer: Privilege comes with power. Use it to make a difference.

The United Church of Christ General Minister and President makes a powerful statement about white privilege illustrated by the case of two African American men arrested April 12 in Philadelphia just for sitting at Starbucks.

Rashon Nelson and Donte Robinson, both 23, were confronted by police at Starbucks in Philadelphia's Rittenhouse Square neighborhood last Thursday, while waiting for a business associate. Video of their April 12 arrests went viral, prompting outrage and accusations of racism against Starbucks and the Philadelphia police. The city's police chief has apologized for how he handled the incident. Starbucks CEO has personally met with Nelson and Robinson, and the coffee chain is planning to close all stores on the afternoon May 29 for mandatory training on unconscious bias.

For white people who still wonder if privilege exists, or are unsure what it looks like, ask yourself this question. How many times have you been asked to leave a coffee shop while sitting there doing nothing? How many times have you been arrested for sitting in a coffee shop doing nothing? I sit in coffee shops all the time, in cities all over the country. I frequently use coffee shops for meeting spaces with local leaders, or hang out in one while waiting for a meeting to begin.
Religion and Race celebrates 50 years

As part of the 1968 merger that brought together Methodists and Evangelical United Brethren to create The United Methodist Church, the racially segregated Central Jurisdiction was abolished.

Knowing that the simple act of abolishing the segregated jurisdiction of the Methodist Church would not resolve the new denomination's race relations issues, the 1968 General Conference created the Commission on Religion and Race. The four-year commission was tasked with overseeing the merger of white and black conferences and "the opening of all churches for worship to all without regard to race or ethnic background."

Needless to say, it was a daunting task.

Meet Reformed Church in America General Secretary Candidate Eddy Alemán

When Eddy Alemán was five months shy of 17, he left his home country of Nicaragua as a refugee. Nicaragua was in the midst of civil war in the 1980s, and Eddy moved to Canada before he could be drafted into military service. His older brother already lived in Toronto, and Eddy moved in with him. There, he went to school and worked as a tailor, which was his family's business in Nicaragua. He also started attending church with his brother and soon became a Christian.

"I don't have a Christian background; my background was outside the church," he says. That forever impressed on him the importance of evangelism, a value that has shaped much of his life and ministry.

Two years later, Eddy married Daysi Morales, a fellow Nicaraguan refugee. The Alemáns had left their church, where "everything was sin, like women wearing pants or earrings … I began asking questions," he says. "Why is that sin?"

After the birth of their second child, David, Eddy and Daysi decided to find another church. "I didn't want my kids to have my same experience not growing up in the church," he says. "We wanted a different church that would allow us to worship God in a different way, where we're going to focus more on mission and ministry rather than how people are dressed."


Serving as a leading voice of witness to the living Christ in the public square since 1950,
the National Council of Churches of Christ in the USA (NCC) brings together 38 member communions
and more than 40 million Christians in a common expression of God's love and promise of unity.