Subject: NCC Weekly News
View this email online if it doesn't display correctly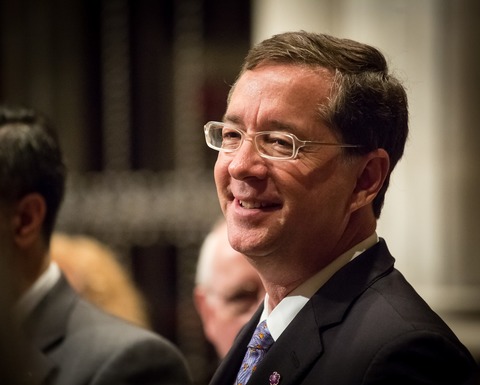 I depart at the end of this week for the
Kirchentag
in Dortmund, Germany. Kirchentag translates to "Church Congress." It is a biennial, lay-led Protestant church festival that has been held since the early 1950s and brings together some 150,000 Christians.

I only learned of the Kirchentag a few years ago and was fascinated to hear of this five day festival of Bible study, singing, worship, and workshops. I wanted to see it and experience it. Wouldn't it be great to have something of similar scale take place regularly in the US?

Thus, it was with great pleasure and surprise that I opened an email several months ago in which I was invited to be a Bible study leader and keynote speaker. I pray I will have a message to share that will resonate with Christians from around the world.

Here in the US, we are in the midst of the church conference season. Last weekend, I participated in the ecumenical dinner held during the General Synod of the Reformed Church in America. Among other national gatherings over the next couple of months, NCC staff will be present at those of the United Church of Christ, the Disciples of Christ, and the Evangelical Lutheran Church in America.

As I consider these major religious gatherings, I would like to share a dream of mine. For several years now, I've thought much about holding an "American Prayer Breakfast." I am aware of the National Prayer Breakfast, organized and run by the Fellowship Foundation, whose members take a vow of secrecy. The National Prayer Breakfast exists to bring together political, social and business elites in order to build relationships.

What I envision is a broader, more inclusive breakfast that brings together a cross-section of major faiths for prayer and conversation. In my view, at a time when polarization is deepening, we need to create venues that bring more of us together.

Kirchentag comes at the start of some time traveling and relaxing with family. I'll be taking a break from this column while I'm away, but I leave you with two more items for your consideration before I sign off:
A new movie, "Emanuel,"

will be in theaters on June 17 and 19 only. You can find more information here. The movie tells the story of the tragic shootings at Mother Emanuel AME Church in Charleston on June 17, 2015, and how the families responded to it.

June 19, of course, is Juneteenth.

Although Abraham Lincoln issued the Emancipation Proclamation on January 1, 1863, it was not until June 19, 1865—two months after the end of the Civil War—that slaves were freed in Texas. For many, many years, Juneteenth was an overlooked date in American history, but in recent decades it has begun to be celebrated as it should be. I share with you here a link to worship resources related to Juneteenth

created by the Evangelical Lutheran Church in America.
Summer is here, and I hope you're able to spend time with friends and family. I'm grateful for all the opportunities we have to both gather together and to work for justice in God's world.
Jim Winkler
President and General Secretary
Rev. Dr. Leslie Copeland-Tune Joins NCC Staff
The National Council of Churches is pleased to announce the hiring of Rev. Dr. Leslie Copeland-Tune as the organization's Chief Operating Officer. Copeland-Tune begins this newly created position on June 10th. She brings a wealth of experience and wisdom to the Council.

One of America's notable ecumenical leaders, Copeland-Tune is a tireless advocate for justice. Ordained into the Gospel ministry nearly 20 years ago, Copeland-Tune has worked for a number of faith-based organizations. She comes to the NCC after having served as the director of the Ecumenical Advocacy Days for Global Peace with Justice, a national conference that brings 1,000 faith advocates from across the country to the nation's capital each year, and as Minister of Congregational Life for Clifton Park Baptist Church in Silver Spring, Md. She is also an associate minister of Alfred Street Baptist Church in Alexandria, Va.

In the 2000s, Rev. Dr. Copeland-Tune was the NCC's Assistant Director for Justice and Advocacy. In that role, she staffed NCC's Special Commission for the Just Rebuilding of the Gulf Coast. She distinguished herself in 2018 serving as the Director of Mobilization for the NCC's "A.C.T. Now to End Racism" events. In the fall of 2018, she was given the President's Award for Excellence in Faithful Leadership at the NCC's Christian Unity Gathering.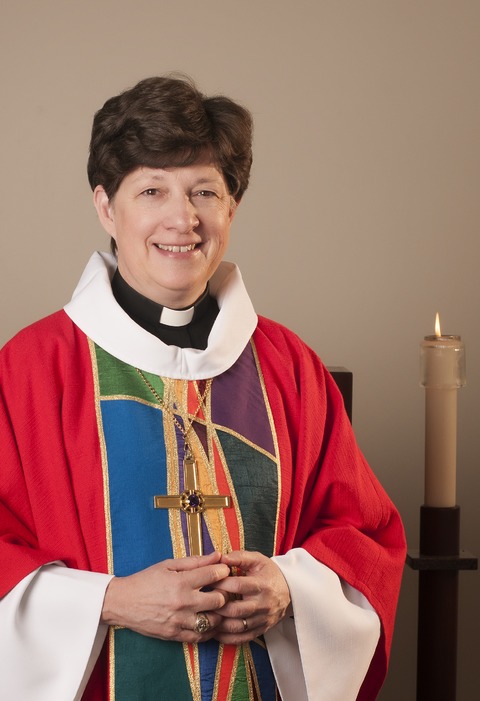 ELCA presiding bishop addresses well-being of children in detention centers

Children coming to our nation for safety and protection are still dying at our southern border while in U.S. detention.

Carlos, a 16-year-old youth from Guatemala, died May 20 in the custody of the Department of Homeland Security (DHS) Customs and Border Protection (CBP). Wilmer, a 2-year-old, died May 14, also in the custody of CBP. They were preceded in death by Jackelin, Felipe, Juan and a 10-year-old girl from El Salvador who died in September 2018 but whose death has just been disclosed. One year ago, Claudia Patricia Gómez González, a 20-year-old woman from Guatemala, was shot in the head and killed by a Border Patrol agent while seeking safety in the United States.

I am deeply dismayed by the deaths of these children, made in the image of God, who came to our southern border as refugees and asylum seekers to ask us for protection. As a nation we denied them that safety, instead placing them in detention facilities, sometimes for months.

The Gospel is for People of All Races



The gospel empowers people of color — and it's for white people too, the Rev. Samuel Son, the Presbyterian Mission Agency's Manager for Diversity and Reconciliation, told a crowd gathered for worship at the Presbyterian Center last week and for a quarterly update on the Matthew 25 invitation from PMA leadership.

"The gospel empowers the people of color to love themselves as Christ loved them," Son said. "That we do not need to be white. That we are God's people, beautiful and powerful."

"The gospel is for white people too! That you are loved as you are, that you don't need white supremacy to prop you up," he said. "Dismantling white supremacy shouldn't make you defensive. It is about your liberation to the gospel of Christ!"
Presiding Bishop releases video message for World Refugee Day

"When we welcome the stranger, we welcome the Lord God himself. We welcome Jesus," commented Episcopal Church Presiding Bishop and Primate Michael B. Curry in his 2019 World Refugee Day Message. "On World Refugee Day, pray, learn about refugees, learn about what you can do, and do whatever you can to help the strangers in our midst."

On World Refugee Day, held each year on June 20, we honor and celebrate the courage, strength, and resilience of refugees worldwide. This day is an opportunity to show support to the 68 million people around the world who are refugees or internally displaced because of conflict or persecution.

Episcopal Migration Ministries is a ministry of The Episcopal Church and is one of nine national agencies responsible for resettling refugees in the United States in partnership with the government. Episcopal Migration Ministries currently has 13 resettlement affiliates in 11 dioceses.

Role of churches 'phenomenal' in helping refugees, UN commissioner says

In a meeting on 12 June in Geneva with World Council of Churches general secretary Rev. Dr Olav Fykse Tveit and Churches' Commission for Migrants in Europe general secretary Torsten Moritz, the United Nations high commissioner for refugees Filippo Grandi said the role of churches in Europe is "phenomenal" when it comes to helping refugees.

The three discussed the role of churches in peace-building processes, particularly the importance of peaceful voices from religious communities. Not only do churches provide direct support and assistance for refugees but political advocacy as well.

The meeting focused on increasing the strength of that advocacy. Grandi said he wants to see more nations commit to reduce statelessness, and wants to explore what churches can do to support this.

Grandi added that he would like churches to play a role at the the Global Refugee Forum, scheduled for 17-18 December. Concerning migration, Grandi noted that some churches are not preaching inclusion and acceptance, and encouraged people to speak out against hostility.

ELCA Worship Resources for Juneteenth
Juneteenth is a holiday that commemorates the end of slavery in the United States. It recalls how the states of Louisiana and Texas heard the news that President Abraham Lincoln had signed the Emancipation Proclamation on January 1, 1863. Slavery continued in those two states for more than two years after the proclamation was signed because the word had yet to travel there. Texas and Louisiana finally got the good news on June 19, 1865. Former slaves broke out in spontaneous celebration. These were dangerous times. Even in the face of resistance and threat, the formerly enslaved Africans found ways to give voice to the wide range of thoughts and emotions at the announcement of the end of legalized slavery in the United States of America.
Hear My Voice
A Prison Prayer Book

Hear My Voice: A Prison Prayer Book is a beautiful print resource intended primarily for those in correctional facilities; for use by chaplains and others with relationships to those who are incarcerated. Developed through a collaborative process with the ELCA and Augsburg Fortress, Hear My Voice draws upon the gifts of writers with diverse connections to the criminal justice system. Congregations are encouraged to purchase and distribute to those in their communities who are serving sentences in the criminal justice system.

This prayer book, enhanced with color artwork by Robyn Sand Anderson, provides prayers for many times and circumstances. This enduring and conveniently-sized book invites those who are incarcerated to spend time in prayer, trusting in God's neverfailing love for them and the whole world.

The Princeton Conference on Drone Warfare: September 27-29
The Princeton Conference on Drone Warfare is a national training conference to equip people of faith interested in organizing on this issue within the faith community.

It will be held at Princeton Theological Seminary in Princeton, N.J and is sponsored by the Interfaith Network on Drone Warfare (INDW), a coalition of national denominations, faith groups, and religious organizations. The conference will begin with dinner on Friday, September 27 and will end with Sunday lunch at 12:00 on Sunday, September 29.

Because we received a generous grant, the conference organizers are

able to offer reservations for this conference at Princeton Theological Seminary for the extremely reduced price of $50 to the first 60 registrants, a savings of $425!

In addition to $50 to cover all costs for the Conference (room and board, plus registration), we are offering travel stipends.

This conference builds on over four years of work since the founding conference of the Interfaith Network on Drone Warfare(INDW), also at Princeton Seminary, in January 2015. That work has included 13 Regional Conferences as well as screenings of half hour documentaries on Drone Warfare around the country.



*It would be helpful if there were at least two people from your congressional district coming to the 2019 Conference. If you are able to attend, please try to recruit someone else from your congressional district to attend the conference as well.*


This Conference will train and equip people of faith to educate congregations about drone warfare and to enable them to advocate with Congress to limit or end drone warfare. The conference will provide background information on lethal drones and will train participants to approach and engage congregations, enable people in congregations to participate in public policy advocacy, work with national denominational offices, and work with the media.

Ecumenical Opportunities:
Pax Christi USA is seeking an Executive Director:

Pax Christi USA, a national Catholic movement for peace with justice, is seeking a Washington, D.C.-based Executive Director to coordinate and grow the grassroots movement. The Director will provide leadership to advance the profile and impact of this movement that continuously strives to be anti-racist and diverse. Interested applicants should use this link for more information. Deadline to apply is July 1, 2019.
Faith in Public Life Seeks an Executive Assistant:
The Executive Assistant will manage the day-to-day business activities of the CEO, including providing strategic management of the CEO's busy and complex schedule, coordinating meetings with internal and external contacts, preparing and tracking the CEO's expenses and arranging complex travel. The role is a pivotal support position, as the Executive Assistant is a key liaison among staff members and between the CEO and external partners, which include funders, policy makers, reporters, theologians and thought leaders.
Ecumenical Advocacy Days for Global Peace with Justice
is seeking an event planner-conference director for our April 17 – 24, 2020 Advocacy Days event. The Event Planner-Director will build on the dynamic tradition established by seventeen (17) successful previous annual meetings and be committed to facilitating an ongoing exploration of ways to make the 2020 event even more exciting and powerful, with an expanded impact on the domestic and international policies we address.

To apply, p
lease submit resume and cover letter to:
Martin Shupack
Church World Service
Email: mshupack@cwsglobal.org
110 Maryland Ave. NE, Suite 110
Washington, DC 20002
Serving as a leading voice of witness to the living Christ in the public square since 1950,
the National Council of Churches of Christ in the USA (NCC) brings together 38 member communions
and more than 40 million Christians in a common expression of God's love and promise of unity.