Subject: NCC Newsletter: Reflections from Chautauqua, Debt Relief, and The Word
View this email online if it doesn't display correctly
Reflections from Chautauqua, Debt Relief, and The Word
Reflections from Chautauqua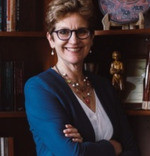 From NCC's Director of Christian Education Rev. Dr. Tammy Wiens



As the NCC's Director of Christian Education and Faith Formation, I was pleased to serve together at the Presbyterian House with my spouse, Rev. Dr. Sheldon Sorge, General Minister of Pittsburgh Presbytery, during the final week of summer programming on the campus of the Chautauqua Institution in upstate New York. One especially meaningful contribution to the week's schedule was leading the Thursday night Vespers service at the Presbyterian House. It was a delight for Sheldon and I to share some of our original hymnody, including "In Silence My Soul Thirsts," which we shyly boast is included in several denominational hymnals including, Glory to God (Westminster John Knox, 2012).

This is my first time to attend the summer program and join the rich ecumenical and inter-faith tradition which has built up in this community since its founding in 1874, originally, as a Methodist Conference Center. Some of the headliners to address the wider community on the theme, "Faith and the Tapestry of the Future," included Bishop Yvette Flunder, a prophetic activist and minister for justice; Eboo Patel, Founder and President of Interfaith America; and Rev. Yolando Pierce, Professor and Dean of Howard University School of Divinity; as well as many other gifted artists and thoughtful presenters. Each contributed something profound and unique to our spiritual sensibilities and intellectual growth.

A poignant thread woven into every presentation was a need to address the shockwaves still reverberating through the community following the stabbing attack on novelist, Salman Rushdie, while on stage at the Chautauqua Amphitheater August 12. At a time when the polarizations and animosities dominating our cultural narratives are so pervasive, we're grateful to say that our time in Chautauqua inspired a renewed hope and vision for communities of faith engaging in dialogue and putting our hands to a common cause for the repair of the world.
NCC Lauds Action on Student Loans, Urges Further Systemic Change
On Wednesday, August 24, President Biden announced that student loan borrowers will be eligible to receive up to $10,000 in loan forgiveness if they make less than $125,000 or families that make less than $250,000. The amount increases to $20,000 for student loan borrowers who received Pell Grants. During the start of the COVID-19 pandemic, the Trump Administration suspended federal student loan repayments. The Biden Administration continued the suspension and announced that federal student loan repayments would resume after December 31, 2022.

While the National Council of Churches (NCC) supports efforts to reduce student debt, systemic change is still needed to provide economic justice for those in the greatest need. Currently there are 45 million Americans who have federal student loans, which total $1.62 trillion dollars. Research shows that, "four years after graduation, the average Black college graduate owes $52,726, compared to $28,006 for the average white college graduate." Systemic change would address larger issues such as racial inequities and the rising cost of college. The NCC will continue to push for systemic change to assist those with the greatest need.


Resources

https://www.npr.org/2022/08/24/1118879917/student-loan-forgiveness-biden

https://www.brookings.edu/research/student-loans-the-racial-wealth-divide-and-why-we-need-full-student-debt-cancellation/

https://www.npr.org/2022/08/25/1119343754/what-you-need-to-know-about-bidens-student-loan-announcement
The Word with Friendship Press CEO Wil Bergkamp
The recent completion of the NRSVue represents the culmination of years of collaborative work by scholars, leaders, and teachers from across the NCC and the SBL. Their fine work ensures that the most widely used bible translation retains its reputation for being the most accurate and up-to-date text available in English.

This fall marks another milestone in the life of the NRSVue as the first licensing partners begin to release print and digital editions of the text! Dozens of projects are in the works, from a wide range of publishers, but initial releases from HarperCollins Christian Publishing include bibles for gift and personal use.

To learn more about the NRSVue and the people behind it visit the Friendship Press website.
Faith Leaders Convene Prayer Vigil for Brittney Griner
NCC joined with Faith for Black Lives this past week to hold an interfaith Prayer Vigil on the 180th day of Brittney Griner's detainment in Russia. Griner, a professional basketball player for the Phoenix Mercury of the WNBA, has been detained in Russia since February 17th. President Biden has described Brittney Griner as being wrongfully detained and has called on Russia to release her.

Faith leaders offered prayers for Brittney Griner, her family, teammates, and for those unjustly incarcerated throughout the world. "We call for the immediate release of Brittney Griner and all who are unjustly incarcerated in the United States and abroad. As faith leaders we are committed to pray and protest to bring Brittney home".

Participants in the vigil included Bishop Vashti M. McKenzie, Interim President and General Secretary of the National Council of Churches as well as Rev. Dr. Dominique A. Robinson, Rev. Marissa Farrow of Greater Allen AME Cathedral of New York, Min. Rebekka Henry of Spelman College, Rev. Amanda Hashcraft of Middle Collegiate Church, Rev. Nikia S. Robert, Ph.D. of Abolitionist Sanctuary, and Rev. Sekinah Hamlin, Minister for Economic Justice at the United Church of Christ.
CUG Registration Now Open
Registration is now open for the 2022 Christian Unity Gathering of the National Council of Churches (NCC). The gathering will take place October 10-11. Our virtual platform affords us the opportunity to tap into powerful voices from around the world. The virtual event also will facilitate increased attendance, provide scheduling flexibility, eliminate travel barriers, reduce the event's carbon-footprint, and be more inclusive.

The purpose of the Christian Unity Gathering is to give witness to the Good News of Jesus Christ, to demonstrate the churches' visible unity, and to engage today's church-dividing issues. Since 2014, this annual event has presented conversations on such topics as Christian leadership in unchartered waters, the impact of trauma, responding to humanitarian crises, the future of faith formation, how to uproot racism/Christian nationalism/White supremacy, and how to deal with domestic unrest and dramatic change.
For 2022, NCC has set for plans for an inspiring collection of presenters and speakers during this two-day event. A special message will be given by NCC Interim President and General Secretary Bishop Vashti McKenzie. Additionally, NCC's Governing Board, Convening Tables, Christian leaders, scholars, activists, and ecumenists from across the United States will come together for education, inspiration and advocacy surrounding NCC's priorities.

Communions and leaders have weathered lots of change, and winds of change appear to be growing even stronger. People of faith are better equipped to navigate change when we join together—in faith, in prayer, in discernment, and in determination to stand in the face of shifting tides.

The fee to attend on the Whova platform will be $25 per attendee. The recorded sessions will be available via Whova for future viewing.

Registration is accessible at any time by using the QR code or visit nationalcouncilofchurches.us/cug-2022 and make plans now to join us for engaging dialogue, impactful and relevant speeches, and conversations from leading scholars, preachers, educators, and thought leaders!
Voter Empowerment: Check-up Sunday Every Sunday
"We were all made in God's image and likeness. Voter suppression on the basis of skin color is a throwing away of Imago Dei."
Jim Wallis,
Chair in Faith and Justice and the founding Director of the
Georgetown University Center on Faith and Justice
"The right to full participation of the person in political and civic life, including the opportunity: to vote by secret ballot…the right to vote is a basic human right."
from the 1963 NCC Human Rights Policy Statement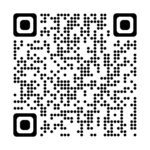 The National Council of Churches issues a Call to Action to energize and empower voters to exercise their right to vote in upcoming elections and in every election. The right to vote with unfettered access to the ballot box is one of America's sacred trust. It was a hard-fought right and is a present hard-fought fight right now in our country.

NCC Voter Empowerment imitative partners with our communions and others to provide a Voter Resource Guide and the Voter Toolkit, from Faiths United to Save Democracy that contains information for a church-based plan of action. On Check-Up Sunday, people can use a QR code to check their voter status, verify ID requirements, poll locations, poll rules and regulations, voter registration deadlines, early voting and election dates and more. There are ideas to stimulate conversations at church and at home.

Register your communion, church and organization today to receive the Voter Empowerment Resource Guide. It's free. Click here to register: Go to https://nationalcouncilofchurches.us/voter-empowerment/ Use the hashtag #Vote Ready #NCC on your social media platforms.
Reimagining Faithful Hymns - Spiritual Practices to Sustain Our Spirit-Led Work for Justice
Rev. Matt Bridges is a United Methodist Pastor serving St. John's United Methodist Church in Santa Fe, New Mexico. His video highlights a reimagining of hymns and sacred songs, offering a spiritual practice that enables us to listen deeply to other voices in our communities. This way of listening invites us to be vulnerable and upend our assumptions which so often take the lead when it comes to interpreting music. It helps us become vulnerable also in responding with something that comes from our own hearts. It's not a way to repurpose the original voices and message of a piece, to re-appropriate, but rather a tool to try and bring more voices to the conversation in understanding, and then communicating, acknowledging and celebrating the original voices. Music can be a language of its own in conveying emotions and messages that can be difficult to articulate only with words.
NCC Seeks Director of Communications
NCC is looking to add a new Director of Communications to its team. Based at its headquarters in Washington, DC, the Director of Communications is responsible for all of NCC's outward messaging including press statements, social media, website, multimedia, and this newsletter! You can read the full job description on NCC's website and if this sounds like an opportunity for you please send your cover letter and resume/cv to jobs@nationalcouncilofchurches.us.
Annual Meeting of the Society for the Scientific Study of Religion:

Religion, Racial Unrest and Pandemics
The annual meeting of the Society for the Scientific Study of Religion provides scholars from across the social and behavioral sciences the opportunity to present their research, network with other scholars, meet with acquisitions editors from major publishing houses, and become familiar with current research. Each year SSSR meets jointly with the Religious Research Association (RRA) in late October or early November. A typical annual meeting includes three plenary sessions, several receptions, and approximately 450 papers in 140 sessions over the course of three days.

The SSSR+RRA 2022 Annual Meeting will be held at the Renaissance Baltimore Harborplace Hotel in Baltimore, Maryland on November 11-13, 2022. The theme of the 2022 Annual Meeting is

Religion, Racial Unrest and Pandemics.

Visit the Annual Meeting website for more information or to register.
COVID-19 Pandemic Response: Share Reminders that Vaccines are Free
Churches should be aware that 10-13% of the population of the United States has not received even one COVID-19 vaccination. Research has shown that people who are not vaccinated often live in rural communities and/or live in poverty. For those who are not vaccinated, the current surge is just as dangerous. Churches can share reminders that the COVID-19 vaccines are safe, effective, and

FREE

for all. Answers to frequently asked questions and myth busters about vaccines can be found on the US Centers for Disease Control and Prevention website.

If you find our newsletter informative, please forward it to friends and colleagues!
Your gifts helps us build a more just and equitable community that chooses grace over greed, love over hate, and faith over fear.