Subject: NCC Newsletter: Churches Continue Racial Justice Work
View this email online if it doesn't display correctly
Churches Continue Racial Justice Work, Middle East Council of Churches Assists Beirut Explosion Victims



NCC Newsletter
Even (Especially?) During a Pandemic, God Still Calls Us to the Work
Here at the National Council of Churches we've been working remotely for more than 5 months now and the pace has not slackened a bit. I've been thinking of the reasons for this and they are several. First, and foremost, the multiple crises in our nation: the coronavirus pandemic, the uprising created by persistent racism, and the huge increase in unemployment have spurred everyone to action. Second, for those of us working remotely there are far fewer distractions and interruptions attendant to life in an office setting than there previously were and this leads to time for more emails to be sent and received, more time to write and think, and more ideas for things to do. Finally, the use of Zoom and webinars and conference calls eats up a lot of time and energy.

The NCC has been caught up in all of this. We held a virtual memorial service marking the deaths of those who have lost their lives to COVID-19. We've held webinars on the reopening of churches, on COVID-19 and the challenges it presents to the Orthodox Church, on the politics of death in the United States, and on reparations. We will be holding one on spirituality and suicide prevention. We're planning to hold another in conjunction with the Cuban Council of Churches. Next month, we will hold a seminar on COVID-19 and continuing challenges in the ecumenical community.

On October 12 and 13, we will hold our annual Christian Unity Gathering. This year, it will be done virtually and our theme will be "Breathing New Life into Our Nation: Repentance, Re-Formation, Reparation." Please watch for more information from us. This year's gathering will feature excellent preaching, powerful panels, and an awards ceremony.

Meanwhile, our convening tables are focused on our anti-racism priority. Our Justice & Advocacy Convening Table is developing a comprehensive policy statement on policing. Justice & Advocacy is also working with coalition partners to support the introduction and adoption of the House Resolution 40 which urges the establishment of a Commission to Study and Develop Reparation Proposals for African-Americans.

The Theological Dialogue and Matters of Faith & Order Convening Table, peopled by a number of eminent scholars, recently held a virtual two day retreat during which members of the table reflected on their own personal journeys, and the journeys of their respective churches, in confronting racism. One of the convening table's primary tasks has been the continuation of small group work exploring connections between religious nationalism and racism.

The National Jewish-Christian Dialogue met via Zoom to focus on issues related to racism, including white supremacy. The National Sikh-Christian Dialogue focused on racism and the persecution of religious minorities. The National Hindu-Christian Dialogue in April included sensitive conversation around issues of nationalism and racism.
The Christian Education Convening Table has been discussing how spiritual practices might lead us to social justice and advocacy actions. This is intended to both create helpful practices for everyone in the struggle but also to intentionally help create space within the Convening Table for further dialogue on how to be involved in the work of racial justice, racial audits, interreligious dialogue, reparations, and ending mass incarceration.
The NCC and its member churches continue to be vital actors in this nation. I was thrilled to see that two NCC member communion leaders, Archbishop Elpidophoros of the Greek Orthodox Archdiocese of America, and Bishop Mariann Budde, the Episcopal Bishop of Washington, DC, offered prayers at this week's Democratic National Convention. Additionally, we are blessed to be actively working with many partners including the World Council of Churches, the Washington Interfaith Staff Community, Justice Roundtable, the Circle of Protection, Creation Justice Ministries, the National Religious Partnership on the Environment, Ecumenical Advocacy Days, and a long list of other coalitions and organizations.

In the midst of tremendous pain and suffering, we are blessed to be part of the struggle for justice and peace. This is where God wants us to be.

NCC to Host Town Hall with New and Emerging Faith Voices on Anti-Racism Aug. 26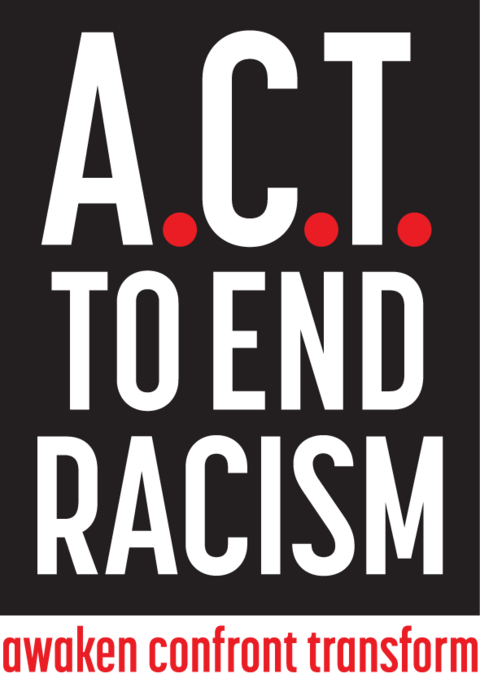 The struggle for racial justice has burst into the national consciousness in a way not seen in since the civil rights campaigns of the 1960s. Those campaigns resulted in landmark legislation that bent the arc of the moral universe every closer towards justice. Today we are in another moment of heat that hopefully will result in new breakthroughs that bend the arc even closer. As it was in the 1960s, it is today's new and emerging voices that will be the ones that carry the movement forward to realize the results of current efforts. Hearing from these voices is essential for those seeking to partner in this important work.

This Town Hall will focus on the role that the church and people of faith should play in bringing about a more just, equitable society. Panelists will explore the debates around issues such as reparations, police reform, white privilege/fragility, and racial disparities and how new and emergent voices can be amplified. In addition to society at large, panelists will also discuss specifically what churches and other religious communities need to contribute to reparations for their own participation in the perpetuation of slavery and racial injustice.
Join us at 7pm EDT on Wednesday August 26th for this important conversation. Click the button below to register.
Leaders from 2 NCC Member Communions Offer Prayers During Convention
The Democratic Party held its convention this past week. Originally planned to be in Milwaukee, instead the convention was held virtually. As part of its program, the convention included appearances by numerous faith leaders. Included among these were two leaders from NCC member communions.
On Tuesday, Bishop Mariann Budde of the Episcopal Diocese of Washington offered a prayer of benediction. On Wednesday, His Eminence Archbishop Elpidophoros of the Greek Orthodox Archdiocese of America also offered a benedictory prayer. Both offered words of unity and commitment to working against injustice.
Presbyterian Church (USA) Holding Week of Action to Highlight Anti-Racism Efforts
As part of its "Bearing Witness" initiative, Presbyterian Church (USA) will host a Week of Action to provide a public witness that facilitates education, visibility, and action that reinforces PC(USA) statements and policy around the support of eradicating racism and acknowledging that God loves all Black lives.
Th
e PC(USA) staff expressed a deep yearning to be more engaged in responding to the murders of Breonna Taylor, Tony McDade, George Floyd, Ahmaud Arbery and countless others who died at the hands of the police and racism. From this need has come the "Bearing Witness" working group which has participation from the Presbyterian Mission Agency, Office of the General Assembly, Administrative Services Group and Presbyterian Publishing Corporation. From this group a number of strategies are being formulated to provide advocacy campaigns, education initiatives and opportunities to join with community efforts organized by the Movement for Black Lives, Louisville Showing Up for Racial Justice, the Bail Project and other grassroots groups.

By joining together as national staff and the greater church, the hope is to provide faithful leadership in the area of justice, love, and equality within our denomination and communities.
NCC Partnering with Department of Veterans Affairs for Event on Suicide Prevention
The National Council of Churches will be participating in a webinar about the intersection of spirituality and suicide prevention hosted by the Department of Veterans Affairs. In addition to the Center for Faith and Opportunity Initiative of the VA, partners include the VA National Chaplain Service and the VA Veterans Health Administration (VHA) Office of Suicide Prevention. If you or a loved one is a veteran who struggles with mental health issues please join this important event.
Middle East Council of Churches
Beirut Appeal in Response to Port Explosion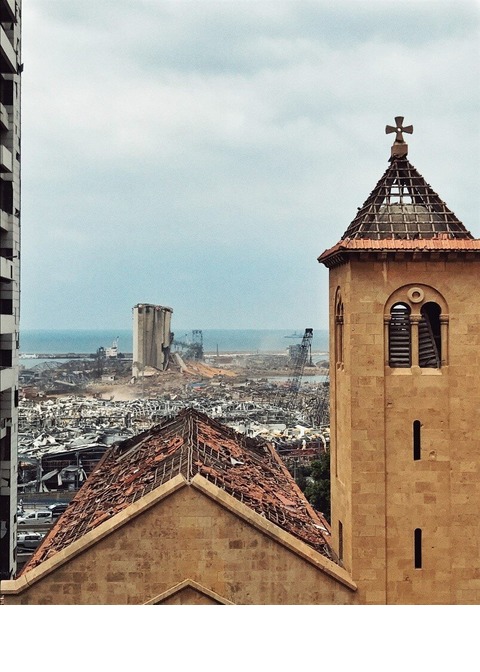 On August 4, at around 6:00pm, a warehouse at the Beirut Port containing large quantities of ammonium nitrate exploded. After an initial explosion, a subsequent blast caused widespread damage, with reports of damage more than 20 km from the port area. Hundreds of buildings including grain silos storing around 85 percent of the country's grain, and numerous residential places have also been damaged or completely destroyed. Three Christian hospitals in the Beirut Area, which welcome both Christian and Muslim patients, were severely damaged. Additionally, many historical church related schools in Gemmayzeh, Mar Mikhael and Achrafieh were badly affected just before the coming academic year in September. The Christian quarter of Beirut is totally devastated and at least ten churches have been destroyed. Moreover, official governmental reports estimate that more than 137 people were killed, around a 100 are still missing, over are 5,000 injured, and more than 300,000 people were left homeless in the Greater Beirut area.

MECC will support vulnerable families by distributing hygiene kits, dignity kits, kitchen sets, bedding sets, food kits, medicines, COVID-19 safety accessories (face masks, gloves, face shields, sanitization) and tools (shovels, brooms, bags, carts for moving rubbles) to volunteers who will help in cleaning the churches, hospitals and the streets. Additionally, MECC's support will include the provision of medicines to many chronic disease people and cancer patients who are living in shelters or with their relatives after having lost their homes. MECC will use the existing mechanism in the churches and other active local NGOs. The distribution will be either through MECC team or through church related organizations and LNGOs for quick distributions. At a later stage, and after completing the joint assessments with other actors on the ground, MECC will be involved in the rehabilitation of damaged homes, schools and dispensaries.

Lebanon is expecting a strong stand from the international community and international organizations to lend a helping hand in such difficult times. It is time to show solidarity and love irrespective of any differences that can hinder a quick and timely aid. Thus, we call upon all our partners and friends, to answer our call and aid us in easing the huge burden on churches and in rolling away the stone of suffering, terror and despair from the hearts of vulnerable citizens and families affected by this unprecedented catastrophe.
World Council of Churches Publishes The Light of Peace: Churches in Solidarity with the Korean Peninsula
On 14 August, the World Council of Churches (WCC) published

The Light of Peace: Churches in Solidarity with the Korean Peninsula

, a collection of resources WCC member churches can use to recognize 70 years of unresolved conflict on the Korean Peninsula during 2020.

The content is drawn from a variety of contributors, each with their own experience of, or expertise in, the Korean journey.

In the preface, Rev. Dr Sang Chang, WCC Asia president, reflects that it is time for the Korean Peninsula to embrace the life of reconciliation and unification. "This book traces the 70 years of modern Korean history, offering historical and geopolitical background on the division of Korea, as well as the spiritual and theological meanings of the global ecumenical initiatives for the peace and reunification on the Korean Peninsula," writes Chang. "Each chapter will foster an awareness of the pain and suffering caused by the 70 years of Korean War, enlivened by personal stories, interviews, and prayers, beginning with a spiritual reflection that serves as a theological introduction to the chapter."

Churches for Middle East Peace Calls for Action Rejecting Israeli Annexation of West Bank
Last week, Rep. Betty McCollum (MN) introduced HR 8050 the Israeli Annexation Non-Recognition Act to prohibit the US's recognition of Israel's claim of sovereignty over the occupied West Bank. This act would ensure that the US government neither recognizes nor funds the annexation of any parts of the West Bank. Congresswoman McCollum was joined by Reps. Ocasio-Cortez (NY), Tlaib (MI), Pocan (WI), Omar (MN), Pressley (MA), and Carson (IN).

The unilateral Israeli annexation of large parts of the West Bank would entrench inequalities and abuses of Palestinians' human rights for the foreseeable future. With formal annexation of significant parts of the West Bank still on the table, this act is a significant and a proactive step to make sure that the US does not diplomatically nor financially support Israeli annexation in any way.

TAKE ACTION - COVID-19 is Surging: Protect Those Who are Most at Risk
Last week, Congress failed to act as emergency unemployment benefits and protections against eviction expired on July 31. At the same time, more prisons and immigration detention centers are reporting widespread outbreaks of COVID-19. In the face of crisis worsened by inaction, politicians continue to bicker.
Your voice is needed now. Contact Congress and tell them as a person of faith and a voter, you demand action to protect the most vulnerable from the COVID-19 pandemic.
Episcopal Leaders Renew Calls to Protect Arctic Refuge after Trump Administration's Latest Moves on Drilling
[via Episcopal News Service]
Episcopal leaders are stepping up their calls to protect the Arctic National Wildlife Refuge in Alaska after the Trump administration announced Aug. 17 it was moving forward with plans to sell drilling leases on part of the nearly 20 million-acre preserve to oil companies.

The refuge is a major caribou birthing ground and is considered sacred by the Alaska Natives who hunt the caribou when the herds migrate south. In 1980, Congress earmarked 1.57 million acres of the refuge's vast coastal plain to energy exploration, starting a fight that has carried on ever since.

The Episcopal Church has been on record opposing drilling in the refuge at least since 1991, and the church has intensified its advocacy in recent years as President Donald Trump has pushed for new drilling.

In the latest development, the Interior Department announced it had completed the reviews necessary to begin auctioning off drilling leases to energy companies, possibly by the end of this year.

"This administration has done nothing but disrespect the Indigenous peoples that have occupied these lands," Bernadette Demientieff, an Episcopalian, said in a statement released Aug. 17 by the Gwich'in Steering Committee, of which she is executive director. "Our ways of life, our food security and our identity is not up for negotiation."
Friendship Press Releases New Bible App
Word@Hand is an innovative Bible engagement app that allows you to take a six-path Journey around a book of the Bible, a theme, or a season of the Christian year. The app offers Bible translations and video presentations that are accurate, reliable, and easy to understand. Equally as engaging for the novice as they are for the scholar, Word@Hand Journeys present insights to help you thrive with God. Available for iOS and Android devices. Each path offers a video, seven daily steps, and more.
Baptist Joint Committee for Religious Liberty Seeks Program Assistant
The Programs Assistant provides general administrative support for BJC and works specifically to support BJC's education and advocacy programs. This is a full-time position that works across the organization and reports to the Director of Education. The ideal candidate will be able to begin work on Tuesday, September 1, 2020. It will begin as a remote position due to the COVID-19 pandemic, but will later transition to an in-office position at BJC's Capitol Hill Headquarters.
Pennsylvania Council of Churches Seeks Executive Director
The Pennsylvania Council of Churches (PCC), with offices in Harrisburg, PA, seeks full-time Executive Director to lead the PCC in addressing the issues facing the Christian community. The successful candidate will be a skilled and committed ecumenist combining broad scriptural/theological scholarship, passion for and demonstrated experience in ecumenism with strong leadership and relationship-building skills.