Subject: NCC Newsletter: Christian Unity Gathering Just 2 Weeks Away, NCC on the Hill and at The White House
View this email online if it doesn't display correctly
Christian Unity Gathering Just 2 Weeks Away, NCC on the Hill and at The White House
NCC Joins Faith Leaders on Capitol Hill to Demand Urgent Action on Voting Rights, Poverty Alleviation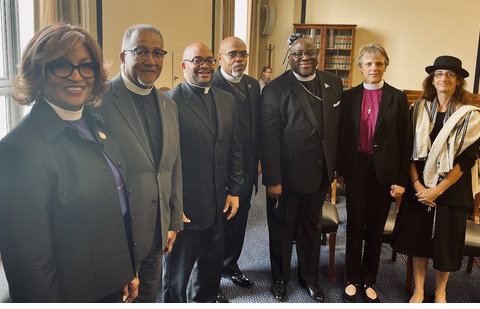 Bishop Vashti Murphy McKenzie, Interim President/General Secretary of the National Council of the Churches of Christ in the USA, joined Bishop William Barber and the Poor People's Campaign to speak to Congressional leaders on behalf of the 140 million poor children and families and low wage earners in America. She was one 15 speakers who prepared statements from their faith traditions on why there is a moral imperative that Congress ensure a living wage and support the original John Lewis Voting Rights Act and the Child Tax Credit before the midterm elections. The briefing included national faith leaders, many of whom are a part of the NCC family, including Rev. Teresa Hord Owens, Christian Church (Disciples of Christ); Bishop Mariann Budde, The Episcopal Church; Rev. Dr. James Morrie, Christian Methodist Episcopal Church; and Rev. Hanna Broome, AME Zion Church. Other interfaith leaders who participated included Rabbi Jonah Pesner, Imam Saffet Catovic, Rabbi Alana Suskin, Rabbi Michael Pollack, and Ms. Sheila Katz.
They were greeted by Representatives Ro Khanna, Barbara Lee, Bobby Scott, Sheila Jackson Lee, Terri Sewel, Bennie Thompson, Robin Kelly, and many others.

"The National Council of the Churches of Christ in the USA heeds the call of scripture to 'Speak up for those who cannot speak, for the rights of all the destitute' (Proverbs 31:8-9, NRSVue)," said Bishop McKenzie. "In the last two years, the failure of Congress to renew and extend various legislation has made life harder for individuals, families, and especially families with children. Children and families are vulnerable. They are vulnerable due to poverty, they are vulnerable due to a lack of proper healthcare, and they are vulnerable due to lack of adequate resources. Congress must act to positively change the fate of millions of children."

She went on to say that "There is power in this room to disrupt poverty for millions of Americans, and there is power in this room to increase their burden. Which path will you choose?"
NCC Interim President/General Secretary Joins White House Event for Inflation Reduction Act Celebration
Bishop Vashti Murphy McKenzie, NCC's Interim President & General Secretary, was in attendance at the recent observance of the passing and signing of the Inflation Reduction Act (IRA) on the South Lawn of the White House. NCC is encouraged by a number of the provisions in the IRA, including the temporary extension of health insurance premium tax credits, lower prescription costs, investments in the environment, and making taxes more fair.

However, NCC believes the IRA fell short in a number of areas as well. Medicaid remains unavailable to millions of people with low income who live in states that have refused to accept federal funding to expand the program. The Children's Health Insurance Program (CHIP) also remains tenuous as Congress failed to permanently extend the vital program. Perhaps most disappointing, a permanent extension of the refundable Child Tax Credit, which has lifted millions out of poverty over the last couple of years, was not included in the final package.
Only 2 Weeks Until the Christian Unity Gathering, REGISTER NOW!!
Greetings, NCC Friends and Supporters!

As we slowly bid farewell to the long days of summer and prepare ourselves for the cooler days of fall, a major part of the NCC's agenda is the annual 2022 Christian Unity Gathering (October 9-11). This is the third year in which we are holding a virtual CUG, and this year's event will again bear witness to the work that the National Council of Churches is doing to provide advocacy and action that shines light upon critical issues and works in the public square toward solutions.

Because of your long-term engagement with NCC, we're appealing to you to get involved! There are two ways in which your participation can make a tremendous difference. I am asking that, with God's help, you lend your support in both areas.

1. Registration
The 2022 CUG registration fee is a modest $25 to help defray costs. Please click the Register Now link and make plans to join us for engaging dialogue, impactful and relevant presentations, and conversations from leading scholars, preachers, educators, and thought leaders!
2. Financial Sponsorships

We are seeking sponsorships on three levels and each of the tiered levels of sponsorship offer different perks.

Gold ($300) – This level includes mention of sponsorship in the slide deck during sessions

Frankincense ($500) – Includes all the benefits of Gold plus display of sponsor logo in the Whova event platform, as well as mention in press releases about the event

Myrrh ($1000) – Includes all the benefits of Gold & Frankincense plus social media mentions on all NCC social media accounts.
Click on the Sponsor Now button below to partner in this important work and make your support for NCC known to our many participants.
I and the NCC team are grateful for your prayers and support as we journey together toward our annual gathering in October. Let's continue to work together for a cause greater than ourselves!

By the Grace of God,

Bishop Vashti Murphy McKenzie
Interim President/General Secretary
Nuclear Disarmament: Still an Urgent Calling
On the International Day of Peace, September 21, 2022, an interfaith dialogue on Archbishop John C. Wester's Pastoral Letter, Living in the Light of Christ's Peace: A Conversation Toward Nuclear Disarmament was hosted by Archbishop Wester, of the Roman Catholic Archdiocese of Santa Fe, and the Back From the Brink Campaign. Participating in the dialogue were representatives of Christian, Jewish, Muslim, Buddhist, Sikh and other communities and organizations. Representing the National Council of Churches was Dr. Tony Kireopoulos, Associate General Secretary.

As the US and the world address other monumental challenges – among them, climate change and natural disasters, poverty and hunger, religious nationalism and racism, war and terrorism, and partisan division and assaults on democracy – the danger posed by nuclear arms seems to have fallen in the list of urgent concerns in the minds of many. This dialogue reasserted the urgency of this concern, and ongoing efforts will aim to revive public discourse and governmental policy to address it.

"It was quite inspiring to hear Archbishop Wester's call to reduce, and even eliminate, nuclear weapons, based on his personal visit to Hiroshima and Nagasaki, the first sites of nuclear annihilation, coupled with his pastoral leadership in New Mexico, not far from where nuclear weapons were first developed and tested," said Dr. Kireopoulos. "At a time when Vladimir Putin's nuclear saber rattling is threatening the people of Ukraine and beyond, this call is all-the-more critical."
You are cordially invited to attend the "We the People: A Call to Prayer and Progress" on Thursday, September 29, 2022 at 6:00pm at Metropolitan AME Church 1518 M St NW, Washington, DC. On the occasion of the Congressional Black Caucus Legislative Weekend, we are gathering as moral leaders to redeem the soul of the nation as we kick-off 40 days to the midterm election, November 8, 2022.
NCC Staff Member Named to Faith-Based Security Advisory Council

The National Council of the Churches in the USA (NCC) celebrates the appointment of Rev. Dr. Leslie Copeland-Tune, NCC's Chief Operating Officer (COO), to the Department of Homeland Security (DHS) Faith-Based Security Advisory Council. Rev. Dr. Copeland-Tune's appointment was announced this week and she will join the 25-member Council, whose membership represent various faith communities and a diversity of denominations, including from the Christian, Hindu, Jewish, Muslim, and Sikh communities, as well as law enforcement. The Council will advise DHS Secretary Alejandro N. Mayorkas, "on the needs of the faith community relating to security and preparedness matters across all aspects of the DHS mission."

The work of the Council is to, "provide organizationally independent, strategic, timely, specific, and actionable advice to the Secretary on diverse homeland security matters." Specifically, the Council's contributions will, "enhance the Department's work to protect houses of worship; improve coordination and information sharing of threat information with the faith community, and through the faith community, within the broader communities in which they serve; and to prevent, protect against, respond to, and recover from acts of targeted violence, terrorism, and other threats."

DHS Secretary Mayorkas had this to say about the Council: "These prominent faith and law enforcement leaders will help us build and strengthen the community partnerships that are so vital to our mission success. We will work together to increase access to our services, ensure equity, maintain openness and transparency, and fully restore the trust of the communities we serve."

You can read more about the Council by clicking on this link.
NCC Participates in the "Protecting Place of Worship" Roundtable
On Thursday, September 22, 2022, NCC Advocacy Consultant Rev. Aaron Jenkins took part in a convening of national faith organizations at the White House. Hosted by both the White House and the Department of Homeland Security (DHS), the roundtable supplied a space for robust discussion, learning and engagement on the topic of Federal resources for the protection and safety of houses of worship. The time included active sharing both by Faith and agency representatives about community concerns and resource availability. It was a timely exchange of ideas as Faith-leaders asked questions of agency leaders and learned about education, partnership, and grant opportunities. The NCC staff will continue active participation to elevate communion concerns, learn about programs and resources and provide information to member communions.
September is Voting Rights Month - Voter Empowerment: Check-up Sunday Every Sunday
"We were all made in God's image and likeness. Voter suppression on the basis of skin color is a throwing away of Imago Dei."
Jim Wallis,
Chair in Faith and Justice and the founding Director of the
Georgetown University Center on Faith and Justice
"The right to full participation of the person in political and civic life, including the opportunity: to vote by secret ballot…the right to vote is a basic human right."
from the 1963 NCC Human Rights Policy Statement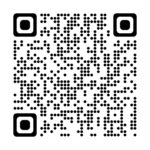 September is Voting Rights Month. The National Council of Churches issues a Call to Action to energize and empower voters to exercise their right to vote in upcoming elections and in every election. The right to vote with unfettered access to the ballot box is one of America's sacred trust. It was a hard-fought right and is a present hard-fought fight right now in our country.

NCC Voter Empowerment imitative partners with our communions and others to provide a Voter Resource Guide and the Voter Toolkit, from Faiths United to Save Democracy that contains information for a church-based plan of action. On Check-Up Sunday, people can use a QR code to check their voter status, verify ID requirements, poll locations, poll rules and regulations, voter registration deadlines, early voting and election dates and more. There are ideas to stimulate conversations at church and at home.

Register your communion, church and organization today to receive the Voter Empowerment Resource Guide. It's free. Click here to register: Go to https://nationalcouncilofchurches.us/voter-empowerment/ Use the hashtag #Vote Ready #NCC on your social media platforms.
NCC Seeks Director of Communications
NCC is looking to add a new Director of Communications to its team. Based at its headquarters in Washington, DC, the Director of Communications is responsible for all of NCC's outward messaging including press statements, social media, website, multimedia, and this newsletter! You can read the full job description on NCC's website and if this sounds like an opportunity for you please send your cover letter and resume/cv to jobs@nationalcouncilofchurches.us.
St. Olaf Nourishing Vocation Project
The Lutheran Center for Faith, Values, and Community at St. Olaf College is currently recruiting congregational participants for its "Nourishing Vocation Project." The project is funded as part of the Thriving Congregations Initiative of Lilly Endowment Inc. The project is a four-phase experience that invites individual participants and whole congregations to deepen their understanding of God's call upon their life and work so that they might more intentionally live life on purpose and engage in ministry on purpose for the common good. Applications are now underway for a Cohort that will begin January 2023. For more information visit https://wp.stolaf.edu/nourishing-vocation or email Pastor Char Rachuy Cox, Program Director, at cox11@stolaf.edu.
Riverside Church Hosts
"
Climate Justice: Beyond Denial and Despair"
As climate catastrophes happen everywhere, the UN Secretary General says "we are sleepwalking toward the destruction of our planet." A collaboration of Faith Formation and MSJ's Beloved Earth Community, Antiracism Task Force, Black Lives Matter, Latinx, and Sojourners ministries, this 8-week series of educational programs will open and confront your mind, heart, and spirit with the reality of climate change and the pervasive presence of environmental racism, and invite you to action.

Issues to be covered in this series on Climate Justice:

1) Why should we care about climate change?
2) How did we get into this mess?
3) Too much water and too little water: How can it be?
4) Food Justice and Big Agriculture
5) The emissions from where we live and how we travel
6) Climate refugees: the storm ahead
7) Sixth Great Extinction & Social Collapse?
8) What Gives Us Hope

For more information and to register, visit this link: https://www.trcnyc.org/event/climatejusticebeyonddenialanddespair/2022-09-29/
If you find our newsletter informative, please forward it to friends and colleagues!
Your gifts helps us build a more just and equitable community that chooses grace over greed, love over hate, and faith over fear.