Subject: NCC Newsletter: Breathing New Life Into Our Nation
View this email online if it doesn't display correctly
Breathing New Life Into Our Nation



NCC Newsletter
Please Join Us at the Christian Unity Gathering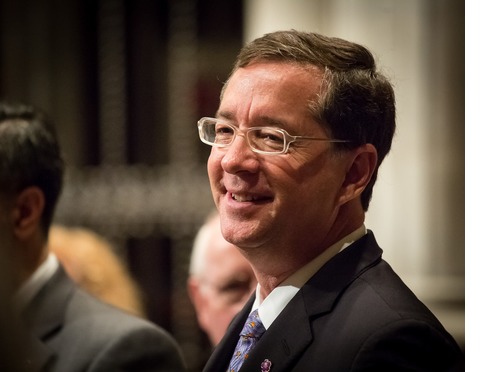 We are in the midst of final preparations for our 7th annual Christian Unity Gathering (CUG) and like many other such events we will meet online this year. This year's theme is "Breathing New Life Into Our Nation: Repentance, Re-Formation, Reparation". Certainly, we chose that theme to honor George Floyd whose last word's before dying under the knee of a Minneapolis policeman were "I can't breathe". His murder, and those of too many others, have deeply shaken our nation and in the midst of this terrible year we commit to working toward an anti-racist society.
The CUG will feature great preaching from nationally known and beloved figures including the Rev. Dr. James Forbes and Rev. Otis Moss III. We will have keynote speeches from Rev. Dr. Chaequa Walker-Barnes and Rev. Jonathan Wilson-Hartgrove and excellent panels. We will present awards to three highly respected people: Ms. Shantha Ready Alonso, Fr. Leonid Kishkovsky, and Dr. Tarunjit Butalia.
What we will miss is being together in person and all that means. However, far more people will be able to participate this year. Our registration is triple what it has typically been in the past and for that we give thanks.
In this year of multiple pandemics and a divisive election campaign, we will draw sustenance from one another and celebrate our unity in Christ. I hope you will click on this link
https://nationalcouncilofchurches.us/cug/
and join us next week for the Christian Unity Gathering.
Grace and Peace,
Jim
"C. T. Vivian and Me – An Evolving Conscience of Race Awareness"


After receiving the news that C.T. Vivian had died in July, Rev. Dr. Tammy Wiens, Director of Christian Education and Faith Formation, reflected on first meeting him in his Race Awareness Workshop at North Carolina State University and how this experience has shaped the trajectory of her vocation and her evolving conscience around racial justice over the past three decades.
"How can we, as the collective faith community, make our voice known in the public square from a prophetic stance?"


Reverend Aundreia Alexander, Associate General Secretary, Action and Advocacy for Justice and Peace, was interviewed by Faith in the Public Square at the Princeton Theological Seminary about her robust work with NCC. Read how she describes our faith community's pursuit of justice.
Shoulder to Shoulder 10th anniversary


Ten years ago, over 40 faith leaders gathered for an emergency Interfaith Summit at the National Press Club in Washington, D.C. to affirm a statement of solidarity with our Muslim neighbors facing unprecedented anti-Muslim bigotry in the United States. As we mark the 10th anniversary of the launch of the Shoulder to Shoulder Campaign, we reaffirm the statement of solidarity that we made on that day, and we renew our commitment to building a country where all individuals and communities, no matter their faith or background, are treated fairly and with dignity.
Events of Interest From Our Partners
House of Worship COVID-19 Phase Reopening Guidelines Webinar
On Thursday, October 15th | 10:00 a.m. - 11:00 a.m. ET New York Disaster Interfaith Services (NYDIS) has organized a free informational webinar for congregation decision-makers on House of Worship Reopening Guidelines. This webinar will inform congregation leadership of current guidelines and best practices on safely opening houses of worship, answer congregation leaders' questions, and equip faith leaders to continue serving NYC communities safely. Register in advance at: https://nydishowreopen.eventbrite.com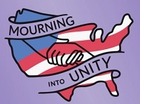 Mourning Into Unity Vigil - October 19


Healing our nation begins with mourning. Unity follows. United We Make America Whole. The Mourning Project was conceived as a response to the Covid-19 pandemic and the unvoiced grief so many of us feel. The goal is to bring Americans together to mourn the 200,000+ dead, and all the other losses of the unconstrained pandemic: unsafe schools, unsafe workplaces, unemployment. By gathering as one, we reclaim our unity and commitment to peaceful elections--and as a bulwark against the rising tide of violence.


In Washington, DC:

The Oct. 19 event in DC will be led by Rev. Glenna Huber of Church of the Epiphancy. It will be held at BLM Plaza, led by faith leaders and healthcare professionals. Dr. Melanie Hill will play. After the short vigil, the leaders group will process to the White House to unfurl 450 feet of purple fabric. https://letsreimagine.org/unity


In New York:

All are welcome to participate in the in-person vigil on Oct. 19 at The Cathedral Church of St. John the Divine. RSVP so that we can ensure the gathering can comply with state guidelines on gatherings and safety: https://www.stjohndivine.org/calendar/38136/mourning-into-unity.
Faith and Activism Town Hall
American Baptist Home Mission Societies invites you to a Faith and Activism Town Hall on October 14, 2020, 1 – 3 p.m. ET. Join this interactive virtual dialogue to listen and learn as panelists delve into conversation about ways people of faith can influence society on issues around racial equity, voting, advocacy, community organizing andmore. https://ministrelife.zoom.us/webinar/register/WN_V3GkDFgtRCaohYQ15jdMNQ