Subject: NCC Newsletter: Addressing Hunger, Important Deadline for Poverty Reduction Next Week 🍞
View this email online if it doesn't display correctly
LAST CHANCE to get EITC and CTC - Deadline to File November 15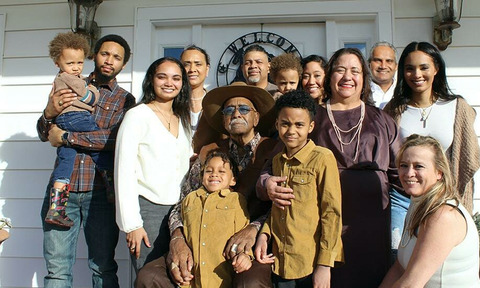 Low and no income families have one last chance to receive expanded Child Tax Credit (CTC) and Earned Income Tax Credit (EITC) funds from 2021. Even if individuals or families did not file a tax return, they can receive thousands of dollars of aid. GetCTC is a website that helps these people get the money that is available for them. From now until November 15, eligible GetCTC clients in the 50 states and D.C., will be able to claim the Earned Income Tax Credit (EITC) using a simplified filing tool. To claim the EITC, clients will have to provide W2 paperwork, which they do not have to provide to only claim the Child Tax Credit or missing third stimulus payment. The tool's income limits remain the same: clients must earn less than $12,550 single or $25,100 married, and have less than $400 in self-employment income.

All clients directed to GetCTC.org will be given the option to choose if they want to add W2s for this additional money. Clients who select this option will be asked a few additional EITC qualifying questions and guided through entering their W2s. By reporting information from their W2s, clients will also be able to claim their federal tax withholding. Any client who chooses not to add their W2s or is ineligible for the EITC (including filers in Puerto Rico) can use GetCTC exactly as they always have. For more information about EITC functionality in GetCTC, watch this updated recorded GetCTC demo.

This critical program through GetCTC gets more money to families who need it. But this functionality is also an experiment. GetCTC will be tracking clients' experiences carefully to learn more about the barriers and to help advocacy efforts for key next steps in filing reforms.

Now is the time to do everything you can to send families to GetCTC.org. Updated outreach materials, available in 11 languages, can be found here.
NCC Supports Ending Hunger in Puerto Rico
MAZON: A Jewish Response to Hunger is calling on national faith organizations to add their voices in calling for needed funding and policy changes to correct longstanding inequities and address the hunger crisis impacting the people of Puerto Rico: Faith Community Puerto Rico Nutrition Assistance Fairness sign on.

NCC supports MAZON and other national faith-based organizations working to end hunger in Puerto Rico, and asks communions to join the effort by signing on to letters urging Senate leadership and the chair and ranking members of both houses' Appropriations Committee to include $1 billion in supplemental funding for emergency nutrition assistance for Puerto Rico and the inclusion of S.4967 Puerto Rico Nutrition Assistance Fairness Act in the upcoming 2023 Omnibus Appropriations Act. Deadline is COB on November 15, 2022.
Colorado Makes History Passing First Ballot Initiative to Provide Free School Meals for Children Statewide
Leading anti-hunger advocacy organization MAZON: A Jewish Response to Hunger, issued a statement on the passage of Proposition FF, Healthy School Meals for All. MAZON spearheaded Jewish community efforts as a member of the statewide coalition to support Proposition FF, the first-ever state ballot initiative securing free school meals.

"Today, Colorado voters demonstrated the power of democracy through a historic ballot measure, ensuring that from now on, all children in Colorado public schools will be able to focus not on hunger but on learning. Colorado has sent a powerful message from America's heartland: every child should have access to free school meals so they can learn during their school day. This is what every child deserves, no matter their financial circumstances," said MAZON's President & CEO Abby J. Leibman.

"Beyond Colorado, with federal extensions of universal school lunch programs expiring and inflation deepening food insecurity nationwide, millions of children can no longer rely on the basic right of a nutritious school meal — often their only healthy meal all day. We already know the impact of providing free school lunches — reducing food insecurity, eliminating stigma and 'lunch shaming,' and ensuring that every child has the opportunity to learn. At this pivotal moment, we urge states nationwide to follow Colorado's bold example and make universal free school lunches a reality."
Inspiring Stories: Election 2022 - Where Do We Go From Here?
The Guibord Center invites you to their upcoming online event, "Inspiring Stories: Election 2022 - Where Do We Go from Here?" on Wednesday, November 16, 2022, from 4:00-6:00 p.m. (PT)

The 2022 mid-term elections are the most important in recent history. How do we treat those who won/lost? How do we begin to move forward together?

The Guibord Center Storytellers will share their thoughts about the results and about the values that guide them through these challenging moments. Join them for a deeper exploration of this topic.

The Guibord Center Storytellers:
Nancy Berlin – Atheist
Rev. Dr. F. Willis Johnson – Christian
Parshan Khosravi – Zoroastrian
endawnis Spears – Indigenous
Tahil Sharma – Hindu and Sikh
Invitation: Pan African Women of Faith Conference
The Pan African Women of Faith Ecumenical Empowerment Network will host their annual conference online November 17–18 from 8:00 am–noon. The conference will begin with an orientation session on November 17. Everyone is invited to be a part of the experience, which is formatted as two half-day sessions. The registration donation of $25 can be sent via Paypal: Paween.
Latin American Working Group Seeks Executive Director
Latin America Working Group (LAWG) and its sister organization, Latin America Working Group Education Fund (LAWGEF) are seeking an experienced, dynamic, and visionary leader to serve as the Executive Director (ED) for the organization. The Executive Director will be responsible for leading and managing all aspects of the organization including program planning and implementation, fundraising, staff management, and budgeting. A successful candidate for this position will have a track record of success in leading teams, working in coalitions to protect/promote human rights, building and leading advocacy campaigns that incorporate and strengthen a diverse grassroots base, and will have a deep understanding of how U.S. policies impact communities across Latin America, and how these policies can be crafted to strengthen human rights. This is a Washington, DC-based position. LAWG/LAWGEF is willing to discuss flexible work options. Click link for more information.
If you find our newsletter informative, please forward it to friends and colleagues!
Your gifts helps us build a more just and equitable community that chooses grace over greed, love over hate, and faith over fear.