Subject: NCC Newsletter
View this email online if it doesn't display correctly
NCC Kicks off 40 Days of Prayer for Election, Christian Unity Gathering
A Prayer for All Impacted by Hurricane Ian's Devastion
God is our refuge and strength,
a very present help in trouble.
Therefore we will not fear, though the earth should change,
though the mountains shake in the heart of the sea,
though its waters roar and foam,
though the mountains tremble with its tumult. Psalm 46:1-4 NRSVue

After battering Cuba, Hurricane Ian hit the western coast of Florida. It is reportedly the fifth-strongest hurricane to make landfall in the United States, and The Washington Post reported that is likely to "be remembered as one of the most consequential in recent U.S. history, leaving scores of homes and businesses obliterated in addition to a still-rising number of deaths."

After moving out from the Florida coast and into the ocean, the storm turned back inland and made landfall in South Carolina. Power outages were reported across the Carolinas, Georgia, and Virginia. This, only days after Hurricane Fiona, a destructive Category 4 storm impacted portions of the Caribbean and Eastern Canada. It was the strongest and costliest tropical cyclone ever recorded in Canada. We stand in prayer with all who are impacted by these devastations.

God, our refuge and strength, be a very present help to those whose homes, lives, and livelihoods have been disturbed, disrupted, and dislodged by violent hurricane winds and flooding. Hear our intercessions:

For those who are displaced from their homes

For those who are traumatized and grieving

For those who continue seeking their loved ones amid the wreckage

For those who remain without power or access to clean water

For those who need help filing insurance claims

For those without insurance and nowhere to turn

For those who have lost everything they have ever known
Lord, in your mercy, restore a sense of hope in the hearts of those overwhelmed by loss. We give thanks for relief workers who sacrifice their comfort to come to the aid of those in desperate circumstances. We give thanks that President Biden and Florida Governor DeSantis have set aside their political differences to come together for the best interests of Floridians in crisis.
We give thanks for the generosity of the denominational disaster programs that equip response teams to bring help to our neighbors in need. We give thanks for every person who has been moved to share their resources to help strangers in need.

Hear our prayers, for we are bold to pray in Jesus' name. Amen.

We are also still seeking sponsorships on three levels and each of the tiered levels of sponsorship offer different perks.

Gold ($300) – This level includes mention of sponsorship in the slide deck during sessions

Frankincense ($500) – Includes all the benefits of Gold plus display of sponsor logo in the Whova event platform, as well as mention in press releases about the event

Myrrh ($1000) – Includes all the benefits of Gold & Frankincense plus social media mentions on all NCC social media accounts.
Click on the Sponsor Now button below to partner in this important work and make your support for NCC known to our many participants.
Election Day Volunteer Opportunities: Poll Chaplains Wanted
The National Council of Churches (NCC) often shares information on resources and opportunities for our communions and partners to protect the rights of our vulnerable citizens to vote this November.
Faiths United to Save Democracy has organized a series of training sessions later this month for Poll Chaplains in the following states: Alabama (AL), Arizona (AZ), Florida (FL), Georgia (GA), Michigan (MI), North Carolina (NC), Ohio (OH), Pennsylvania (PA), Texas (TX), and Wisconsin (WI).

The training includes information on:

De-escalation Training Overview;

Lawyers Committee Special Instructions; and

Poll Chaplain Training and Responsibilities, October 11 and 18 (4–5p/ET)
If you or someone you know is interested in taking part, please visit www.TurnoutSunday.com or share the link to receive further information on participation in the training courses.
Ecumenical Leaders meet with Cuban Foreign Minister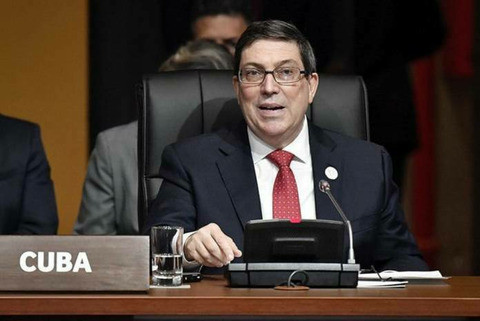 On September 28, 2022, a group of ecumenical leaders met with Cuban Minister of Foreign Affairs H.E. Bruno Rodriguez Parrilla at the Permanent Mission of Cuba to the United Nations, in New York City. The meeting immediately followed the opening of the 2022 UN General Assembly.

The National Council of Churches USA was represented at the meeting by Rev. Margaret Rose, Ecumenical and Interreligious Deputy to the Presiding Bishop of the Episcopal Church, and NCC executive committee member. The meeting was convened to discuss humanitarian concerns that affect the island nation. Concerns raised included the ongoing economic hardship caused by the US trade embargo in place since 1962, as well as the humanitarian crisis caused by Hurricane Ian.

The NCC has long advocated for improved US relations with Cuba, including the lifting the embargo, as a way to enhance the well being of the Cuban people. Hearing about these concerns helps to inform continued advocacy and our member churches' and partners' relief efforts.

The NCC, along with some of its member churches individually, also has had a long-time partnership with the Cuban Council of Churches, individual churches there, and the seminary in Matanzas. This partnership has been facilitated by numerous NCC and World Council of Churches delegations to the country, visits by Cuban religious leaders to the US, as well as mutual participation in international conferences over the years.

National Council of Churches hosts "We the People: A Call to Prayer and Progress"
On Thursday, September 29, 2022, the National Council of Churches (NCC) hosted, "We the People: A Call to Prayer and Progress," a prayer service intentionally held 40 days before the November Midterm elections. The prayer service, hosted at Metropolitan African Methodist Episcopal (AME) Church, was one of two programs sponsored by the NCC during the Congressional Black Caucus Annual Legislative Conference (CBCALC).

The service included participation from various NCC partners. NCC staff participants included Bishop Vashti McKenzie, NCC Interim President and General Secretary and Rev. Stephen Green, Voter Engagement consultant.

The service also launched "40 Days of Prayer to the Polls" until Election Day, an NCC initiative. For each of the 40 days, NCC will host a virtual prayer meeting on Facebook Live and offer a coordinating action step for the day. Join us!
Bishop McKenzie Leads Session on Voter Education in 2022 Masters Series
Bishop Vashti McKenzie, NCC Interim President and General Secretary, will serve as a guest speaker during the 2022 Masters Series for Distinguished Clergy (MSDC) Two-Day Virtual Clergy Policy and Media Training on October 13- 14.

Bishop McKenzie's segment on Thursday, October 13 (10:30 – 11:00 ET) will provide 30 minutes of practical guidance for faith leaders to develop robust voter education and mobilization plan for churches and faith organizations.

More information is available at SkinnerLeaders.org.
Government-sponsored Conference focuses on Food, Nutrition, and Health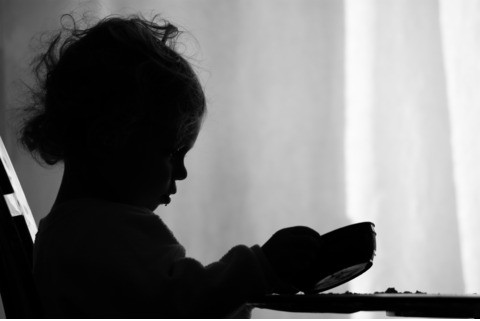 For years, the National Council of Churches of Christ in the USA (NCC) has worked diligently to address hunger issues alongside our communions and partners. This week, the NCC was encouraged by the intentional government focus on hunger issues through the Conference on Food, Nutrition and Health. This was the first conference on hunger and nutrition convened by the White House in more than 50 years.

It is important that the gathering happened as many of the programs created years ago need to be updated to address the many challenges facing families today—challenges such as the COVID-19 pandemic, which has had a devastating impact on hunger and nutrition in America and abroad. According to the nonprofit organization Feeding America:

"In 2021, 53 million people (about twice the population of Texas) turned to food banks and community programs to help put food on the table.

"The United States Department of Agriculture reports that more than 34 million people (about twice the population of New York), including 9 million children (the population of New York City) in the United States are food insecure.

"Many households that experience food insecurity do not qualify for federal nutrition programs and visit their local food banks and other food programs for extra support."

During the conference, the Biden Administration shared its goals on hunger and related issues, which included, "expand nutrition assistance programs to help reduce hunger rates, raise the minimum wage and permanently extend the child tax credit." The NCC is aware that many of our communions and partner organizations are already working hard on hunger issues. We will continue to watch federal action but also will stay in close touch for ways we can collaborate, support, and secure other resources to continue the work happening on the ground.

Related NCC statement:

http://nationalcouncilofchurches.us/common-witness-ncc/human-hunger-and-the-world-food-crisis/

To see the White House Strategy on Food, Nutrition and Health, click here.
The Election is Less Than 40 Days Away - Voter Empowerment: Check-up Sunday Every Sunday
"We were all made in God's image and likeness. Voter suppression on the basis of skin color is a throwing away of Imago Dei."
Jim Wallis,
Chair in Faith and Justice and the founding Director of the
Georgetown University Center on Faith and Justice
"The right to full participation of the person in political and civic life, including the opportunity: to vote by secret ballot…the right to vote is a basic human right."
from the 1963 NCC Human Rights Policy Statement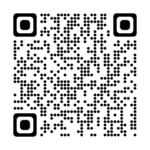 September is Voting Rights Month. The National Council of Churches issues a Call to Action to energize and empower voters to exercise their right to vote in upcoming elections and in every election. The right to vote with unfettered access to the ballot box is one of America's sacred trust. It was a hard-fought right and is a present hard-fought fight right now in our country.

NCC Voter Empowerment imitative partners with our communions and others to provide a Voter Resource Guide and the Voter Toolkit, from Faiths United to Save Democracy that contains information for a church-based plan of action. On Check-Up Sunday, people can use a QR code to check their voter status, verify ID requirements, poll locations, poll rules and regulations, voter registration deadlines, early voting and election dates and more. There are ideas to stimulate conversations at church and at home.

Register your communion, church and organization today to receive the Voter Empowerment Resource Guide. It's free. Click here to register: Go to https://nationalcouncilofchurches.us/voter-empowerment/ Use the hashtag #Vote Ready #NCC on your social media platforms.
NCC Seeks Director of Communications
NCC is looking to add a new Director of Communications to its team. Based at its headquarters in Washington, DC, the Director of Communications is responsible for all of NCC's outward messaging including press statements, social media, website, multimedia, and this newsletter! You can read the full job description on NCC's website and if this sounds like an opportunity for you please send your cover letter and resume/cv to jobs@nationalcouncilofchurches.us.
If you find our newsletter informative, please forward it to friends and colleagues!
Your gifts helps us build a more just and equitable community that chooses grace over greed, love over hate, and faith over fear.