Subject: Polish Newsletter on Optics and Photonics – September 2023 – Candela Foundation & PPTF
Polish Newsletter on Optics and Photonics
edition #22 (September 2023)
We invite you to read the twenty-second issue of the Polish Newsletter on Optics and Photonics. After the summer break, we are back with two ERC grants for Polish optics and photonics, reports from foreign fairs as well as conferences organised in Poland.
We invite you to read and share your feedback with us,
Candela Foundation
Polish Technological Platform on Photonics
Two ERC Starting Grants for optics and photonics in Poland
Maciej Trusiak from the Warsaw University of Technology and Łukasz Sterczewski from the Wrocław University of Science and Technology are among the 400 laureates of ERC Starting Grants - prestigious grants awarded by the European Research Council (ERC). Congratulations and best wishes for further success!
NLPQT Workshop – Photonics Technologies, Wrocław

25-26 SEPTEMBER 2023
IMAMPC'2024 – 13th International Meeting on Atomic and Molecular Physics and Chemistry, Chęciny

3-7 JUNE 2024
Senior Laser Electronic Engineer
Solaris Lasers
Senior Optic Engineer
Curiosity Diagnostics
Coating specialist
SZAJNA Optical Lab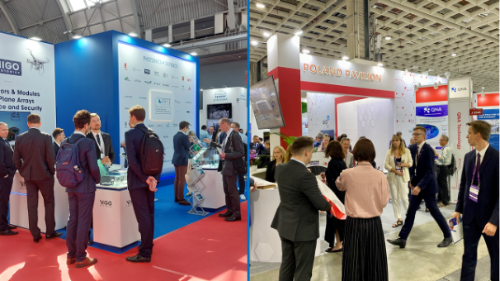 Polish photonics in Kielce and Taipei
Polish photonics was presented at the defence exhibition MSPO and the microelectronics exhibition SEMICON Taiwan. A strong representation of Polish companies and research institutions participated in the concurrent events. In both cases, these were the largest editions of those exhibitions to date.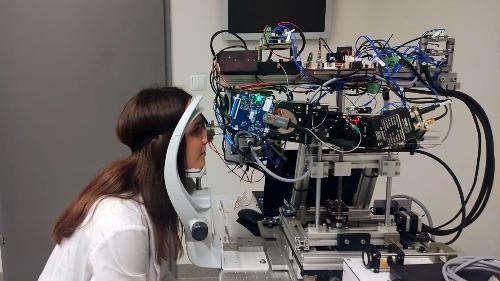 Inoko Vision begins testing at clinic
Inoko Vision has begun testing its NeuroFET device at the OFTLAMIKA eye clinic in Bydgoszcz. The NeuroFET system measures the movement trajectories of the microsaccades of the eye that keeps gaze on the optotype displayed on the fixation screen.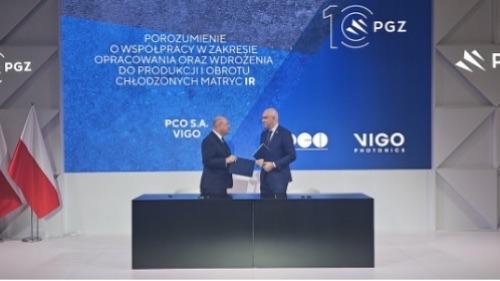 Cooperation between VIGO Photonics and PCO
During MSPO 2023, VIGO Photonics signed a letter of intent for cooperation with PCO SA. The cooperation will concern the development of new solutions tailored to the needs of the modern battlefield, in particular infrared arrays based on T2SL (Type II Superlattice) technology.
Photo provided by VIGO Photonics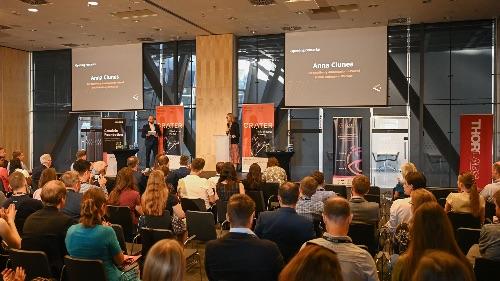 The first edition of CRATER is over
The first week of September concluded with a two-day international event prepared by ICTER and the Candela Foundation - the Conference on Recent Advances in Translational Eye Resarch. More than 160 participants from academia, industry and NGOs attended the first edition.

Photo provided by ICTER.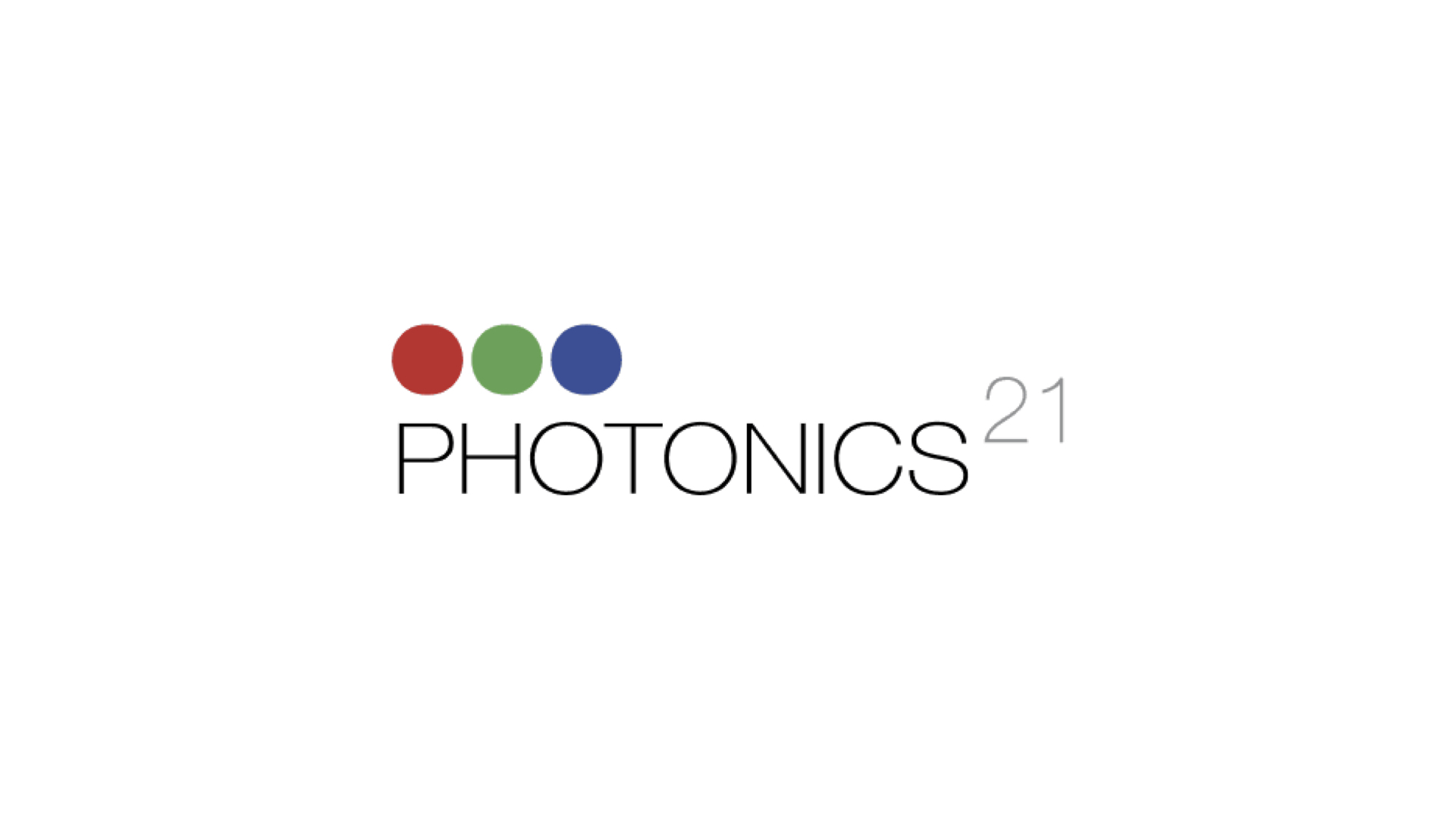 Elections to the Photonics21 Board of Stakeholders
The European technology platform, Photonics21, has announced the election of members of the Board of Stakeholders - a body representing the more than 3,500 stakeholders that make up the European photonics ecosystem. You can register to vote until Saturday 23 September (remember to confirm your registration by clicking the link in your email!).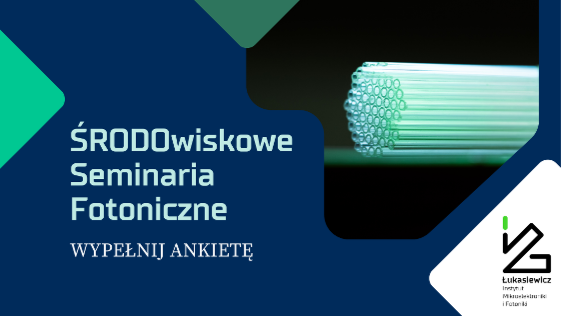 Wednesday Photonics Seminars – survey
Łukasiewicz - Institute of Microelectronics and Photonics, organiser of the monthly meetings of the Polish photonics community entitled Wednesday Photonics Seminar has developed a survey for their past and future participants. It will serve to improve the formula. We encourage you to fill it in online!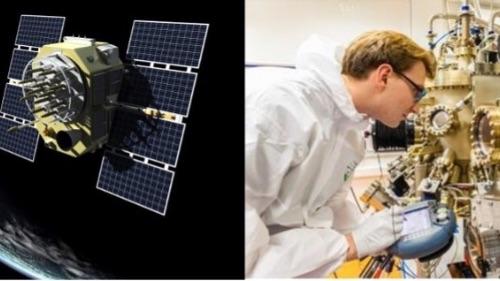 VIGO Photonics and Creotech Instruments agreements
Creotech Instruments has concluded a contract with the Space Research Centre PAS for the assembly of electronics for the IMAP space probe. The final recipient of the electronics is NASA.
VIGO Photonics will supply the PGZ group company with infrared detectors for the explosion suppression and fire suppression system in combat vehicles.
Do you have something interesting to share?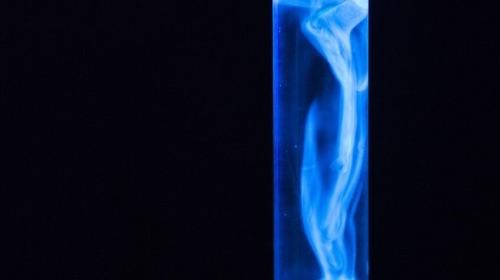 Towards ideal fluorescent markers
Strong red fluorescence and excellent photostability - these two characteristics are necessary for a compound to be called an ideal fluorescent dye for molecular biology applications. A compound combining these two characteristics has been successfully designed, synthesised and fully characterised by scientists working under the direction of Daniel T. Gryko from the Institute of Organic Chemistry PAS.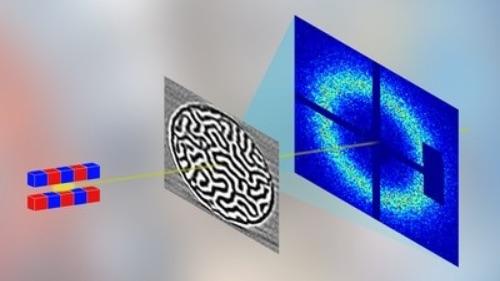 'Switching off' magnets with a laser? An idea for superfast nanoelectronics
When a material with magnetic properties, constructed from suitably selected layers, is illuminated by a pulse from an X-ray laser, it rapidly demagnetises. The phenomenon, so far poorly understood, could in future be used in nanoelectronics, for example to build ultrafast magnetic switches

PhotonHub Europe
PhotonHub Europe (PHE) is a Europe-wide support network for entrepreneurs who want to incorporate innovative photonic solutions into their products or processes. Supported by national PhotonHubs, the 36 top European technology centres offer information and training, business support, support in raising funding and a wide network of contacts - and above all the opportunity to experiment, test and develop technologies (including scaling up production). PhotonHub also comprehensively supports startups. However, the main part of its offer is high-end technology services, available at a very significant discount thanks to EU funding.
These services are available to all entities in the EU, with a special focus on SMEs. The PPTF is the Polish partner of PHE as the national photonics hub.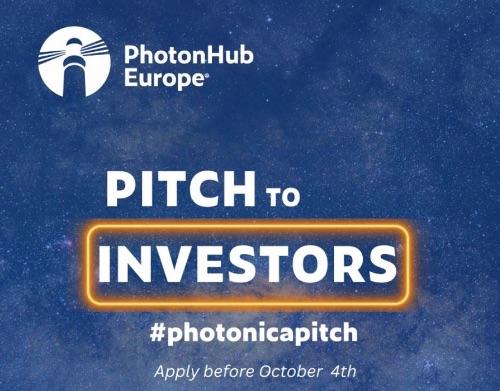 Prepare for your meeting with the investor
PhotonHub has opened another edition of its investor readiness programme. Photonics and deep tech companies that intend to:
- prepare to meet investors
- improve their offer presentations with proven mentors
- meet investors interested in funding their technology
can apply for participation in the programme until 4 October.
Do you know something worth sharing in the newsletter?
We are collecting information about optics and photonics community in Poland. The newsletters is created in close collaboration with the local community. If you want to share with us something interesting, newsworthy – please contact us by sending an mail to newsletter@candela.org.pl
The main organiser of the Newsletter is the Candela Foundation. Polish Technological Platform on Photonics is a partner of the initiative providing support and participates in editorial process

Polish Technological Platform on Photonics

ul. Poznańska 129/133
05-850 Ożarów Mazowiecki
NIP: 1132964250
KRS: 0000719713
REGON: 369546598
Candela Foundation

ul. Grochowska 357/513
03-822 Warszawa
NIP: 1133028363
KRS: 0000885495
REGON:388293056


© 2023 • Candela Foundation • All rights reserved.