Subject: Polish Newsletter on Optics and Photonics – August 2023 – Candela Foundation & PPTF
Polish Newsletter on
Optics and Photonics
edition #21 (August 2023)
We invite you to read the twenty-first issue of the Polish Newsletter on Optics and Photonics. After a well-deserved holiday break, our community is now back to work at full speed. The coming months will be full of fascinating events that are sure to attract your attention.
We invite you to read and share your feedback with us,
Candela Foundation
Polish Technological Platform on Photonics
Photonics from Poland visits Kielce and Taipei
In the first week of September, PPTF members will participate in two important trade fair events. You are cordially invited to the PPTF stand at the MSPO 2023 defence trade fair in Kielce and to the Poland Pavilion at the SEMICON Taiwan semiconductor trade fair in Taipei
NLPQT invites you for the Photonics Workshop
The Consortium of the National Laboratory of Photonics and Quantum Technologies invites you to the Photonics Workshop to be held on 25-26 September 2023 at the Wrocław University of Science and Technology. The organisers provide accommodation and food - registration is open until 10 September 2023. You are welcome to participate!
Workshop on Ultracold Molecules, Warszawa

5-8 SEPTEMBER 2023
EPIC Technology Meeting on Photonics in Defense, Kielce

6-7 SEPTEMBER 2023
CRATER 2023 – Conference on Recent Advances in Translational Eye Research, Warszawa

7-8 SEPTEMBER 2023
TAL 2023 – XX Conference "Optical fibers and applications", Lublin

11-14 SEPTEMBER 2023
NLPQT Workshop – Photonics Technologies, Wrocław

25-26 SEPTEMBER 2023
Post-doc
IMiO, Warsaw University of Technology
Quality engineer
IPG Photonics
Optoelectronic engineer
Asistwork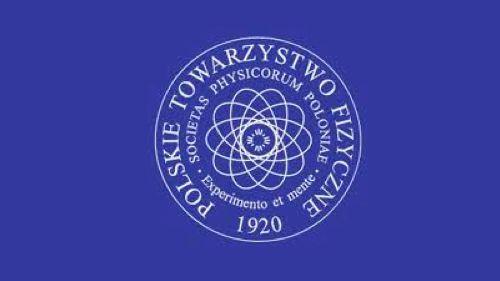 Ryszard Horodecki and Michał Parniak awarded by PTF
The Polish Physical Society has announced this year's PTF prize winners - Ryszard Horodecki from the University of Gdansk was honoured with the prize for his outstanding contribution to the foundations of quantum information theory. Meanwhile, Michal Parniak from the University of Warsaw received the award for a series of scientific papers that develop techniques for controlling the interaction of light with matter.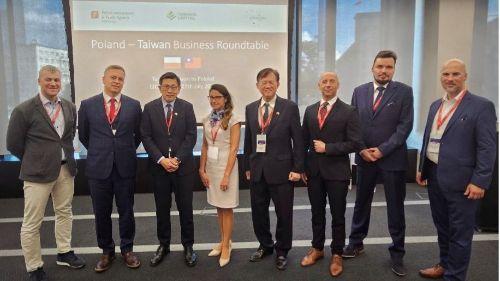 Polish-Taiwanese semiconductor panel
Representatives and members of the PPTF and the Microelectronics, Electronics and Photonics Cluster took part in a semiconductor industry panel held as part of the Poland-Taiwan Business Roundtable, organised in Warsaw by the Polish Investment and Trade Agency (PAIH). The topics of debate - and subsequent backstage discussions - included investment prospects, industrial cooperation and student exchange.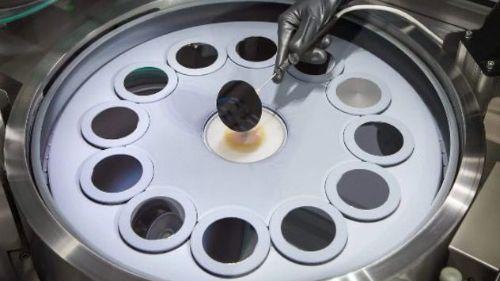 VIGO Photonics expands production capacity
A sub-Warsaw-based manufacturer of infrared detectors and modules and epitaxial substrates in III-V materials has commissioned another MOCVD reactor for indium phosphide-based products. The new reactor will enable the production of InP substrates with larger diameters required for industrial applications. Photo: VIGO Photonics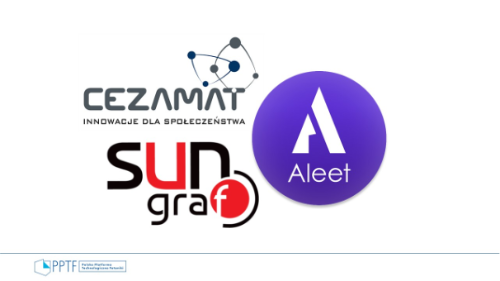 New members at PPTF and KMEiF
Warsaw-based CEZAMAT PW, a founding member of the Microelectronics, Electronics and Photonics Cluster, has joined the ranks of PPTF members. Two more companies joined the Cluster itself: ALEET from Łódź, operating in the AI sector, and SUNgraf from Chełm, a producer of modern visual advertising.
Do you have something interesting to share?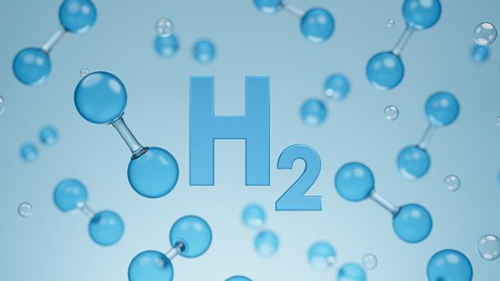 Photoelectrocatalytic decomposition of water
Researchers at the Military University of Technology have published new research into the creation of Au/TiO2-based photoelectrocatalyst materials. The new materials use solar energy to split water into hydrogen and oxygen, potentially accelerating the energy transition.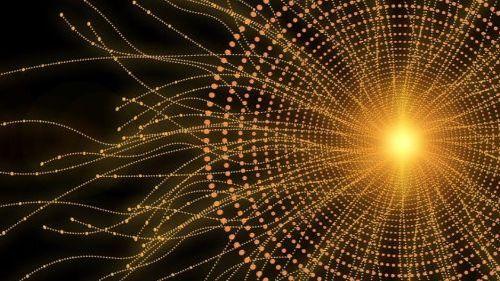 New method for measuring quantum entanglement
An international team of researchers, including scientists from the University of Warsaw's Faculty of Physics, has developed a technique that allows pairs of quantum entangled particles to be studied even when detection is only possible for one of them.

PhotonHub Europe
PhotonHub Europe (PHE) is a Europe-wide support network for entrepreneurs who want to incorporate innovative photonic solutions into their products or processes. Supported by national PhotonHubs, the 36 top European technology centres offer information and training, business support, support in raising funding and a wide network of contacts - and above all the opportunity to experiment, test and develop technologies (including scaling up production). PhotonHub also comprehensively supports startups. However, the main part of its offer is high-end technology services, available at a very significant discount thanks to EU funding.
These services are available to all entities in the EU, with a special focus on SMEs. The PPTF is the Polish partner of PHE as the national photonics hub.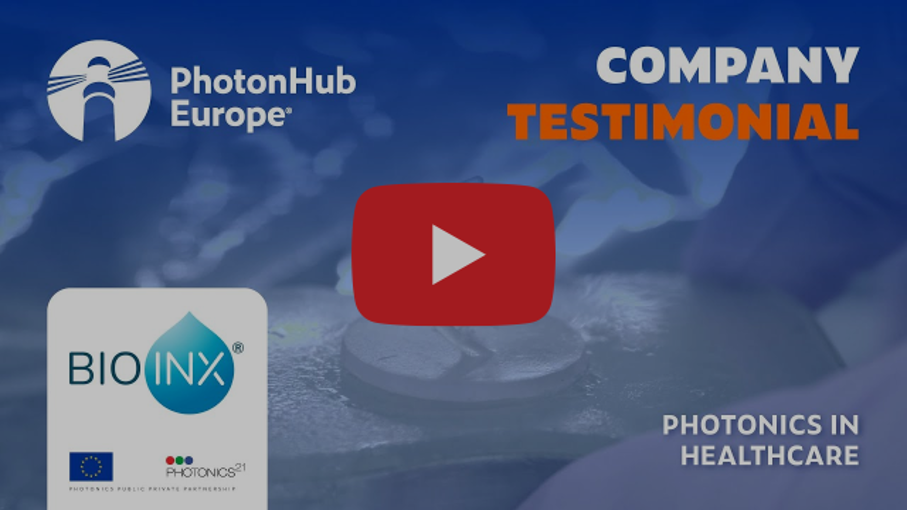 Bio-printing technology development supported by team from the Warsaw University of Technology
PhotonHub has published another video testimonial from a company that has benefited from Deep Tech Support. BIO INX, a Belgian spinoff from the Universities of Brussels and Ghent, commercialising 3D bioprinting and biofabrication materials, has successfully completed a project with technological support provided by a team of experts from the Warsaw University of Technology.
Do you know something worth sharing in the newsletter?
We are collecting information about optics and photonics community in Poland. The newsletters is created in close collaboration with the local community. If you want to share with us something interesting, newsworthy – please contact us by sending an mail to newsletter@candela.org.pl
The main organiser of the Newsletter is the Candela Foundation. Polish Technological Platform on Photonics is a partner of the initiative providing support and participates in editorial process
Polish Technological Platfrom on Photonics

ul. Poznańska 129/133
05-850 Ożarów Mazowiecki
NIP: 1132964250
KRS: 0000719713
REGON: 369546598
Candela Foundation

ul. Grochowska 357/513
03-822 Warszawa
NIP: 1133028363
KRS: 0000885495
REGON:388293056


© 2023 • Candela Foundation • All rights reserved.