Subject: Polish Newsletter on Optics and Photonics – February 2023 – Candela Foundation & PPTF
Polish Newsletter on
Optics and Photonics
edition #15 (February 2023)
Welcome to this year's second edition of PNOP! There are new opportunities in the new year: competitions for students, startups and entrepreneurs, new products from Polish manufacturers and more awards for leaders of the country's photonics and optics community.
Enjoy the lecture and please share the information for our next editions,
Candela Foundation
Polska Platforma Technologiczna Fotoniki
Competition for Student Chapters
The Photonics Society of Poland announces competition for the best Optics and Photonics Scientific Assocciation / student chapter of SPIE/OPTICA/IEEE in 2022. Applications for the competition can be sent until March 15, 2023. You are welcome to participate! Detailed information can be found on the competition website.
Investors call for photonics start-ups
VIGO Ventures, the only European fund specializing in investments in photonics companies, invites all interested parties: researchers, potential founders and early-stage startups to an open online idea presentation session. Validate your idea, get support and funding. Deadline for application is February 21!
Resonators – scholarschip program from Candela Foundation
Candela Foundation has launched the 2nd edition of the Resonators scholarships program. Students selected in the competition will receive funding for internships at the University of Warsaw, the Wroclaw University of Science and Technology, the International Centre for Translational Eye Research and the Polish Technological Platform on Photonics. Please share the information with students!
Wednesday Photonics Seminars, Warszawa,

15 MARCH 2023
2nd International Photonics Job Fairs, Warszawa

12 MAY 2023
Conference on Recent Advances in Translational Eye Research (CRATER 2023),

Warszawa

7-8 SEPTEMBER 2023
Tech transfer specialist
Łukasiewicz-IMIF
Senior Analytical Chemist
Airoptic
Laser microprocessing engineering
Fluence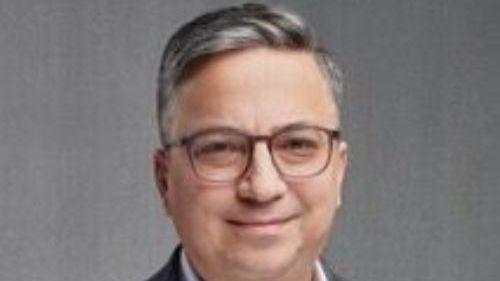 Airoptic in the Entrepreneur of the Year competition
Paweł Kluczyński, founder and CEO of Airoptic, a manufacturer of laser gas analysers, has become a finalist in the Entrepreneur of the Year competition. Representatives of the photonics industry have for years been among the finalists and winners of the competition organised by consultancy EY. The winners of the 20th edition will be announced at a gala event on 3 March - good luck!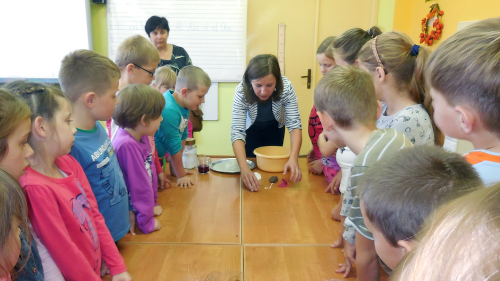 SPIE Diversity Award for Danuty Bukowska-Sampson
SPIE has awarded Danuta Bukowska Sampson with the SPIE Diversity Outreach Award, in recognition of her contributions and activities in popularising science and ensuring diversity in science. We congratulate her and wish her well in her future initiatives!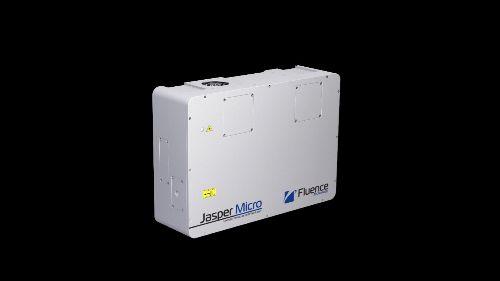 Jasper Micro – a compact femtosecond laser
At the recent SPIE Photonics West show, Fluence Technology's latest product in the Jasper line premiered - the compact Jasper Micro, with an average power of up to 7 W and pulse energy of up to 5 µJ. The air-cooled device can be mounted in any position for easy integration.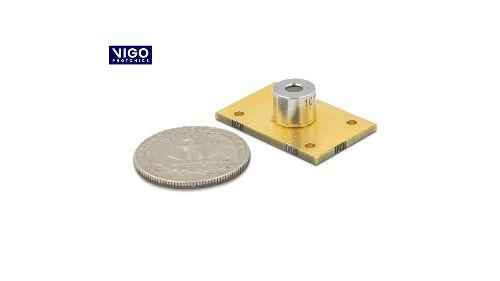 MWIR detection module for high volume applications
During SPIE Photonics West exhibition Vigo Photonics presented its cost-effective MWIR detection module for high volume applications - the AMS3140-01. Built-in amplifier and temperature controller combined with small dimensions provide easy integration with the target device. The module is an affordable solution for mass gas sensing applications.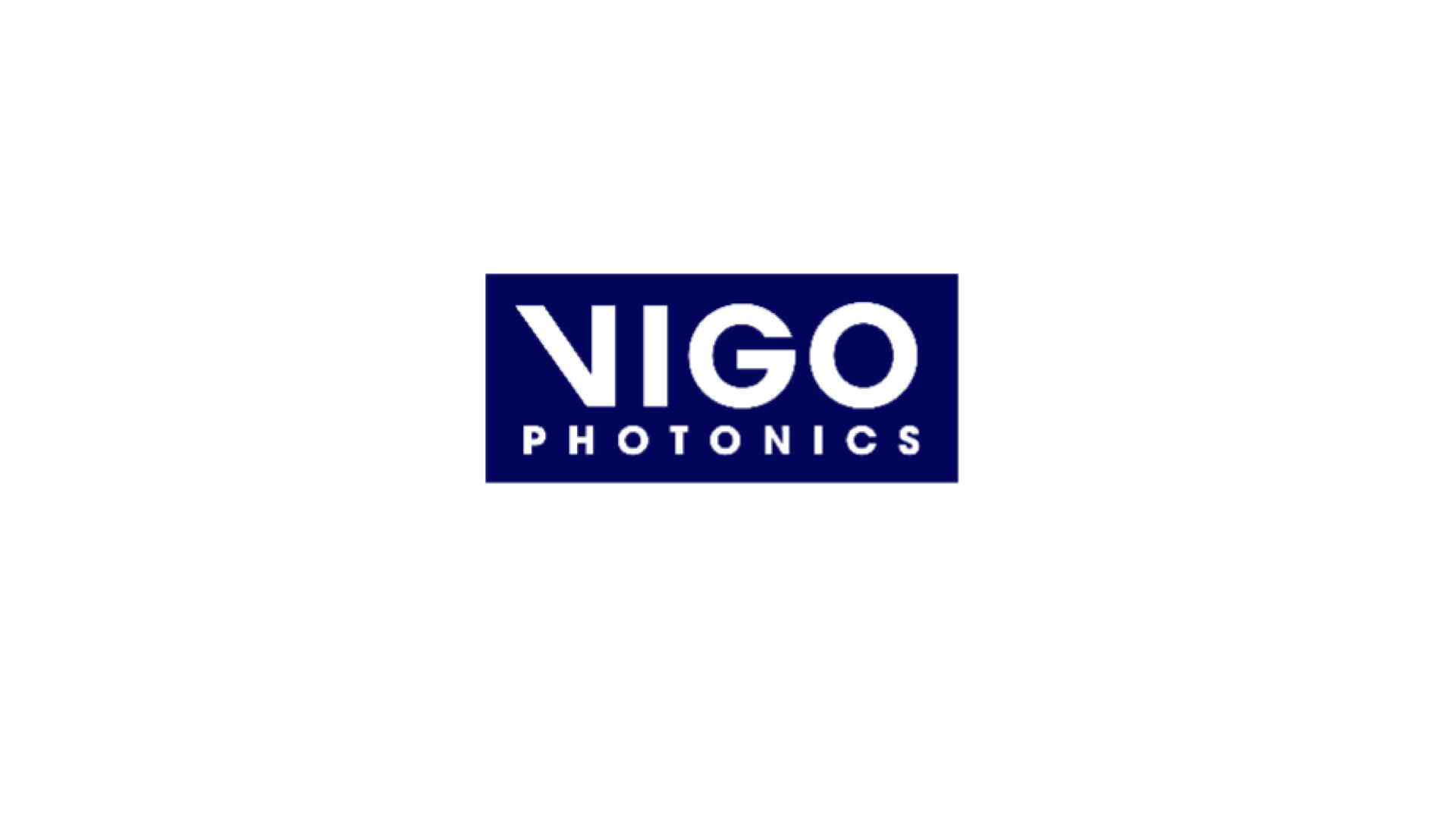 New COO at VIGO Photonics
The Supervisory Board of Vigo Photonics has appointed Marcin Szrom to the position of board member - chief operating officer of the company. The new COO joined the Ożarów Mazowiecki-based leader of the global infrared detector market at the beginning of February. Congratulations and best wishes for success!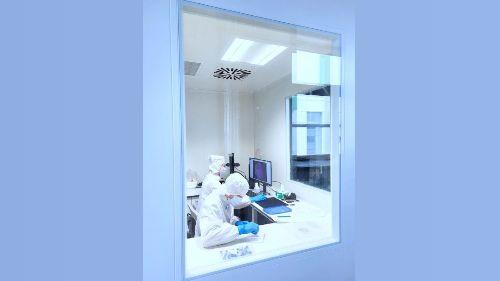 First launch of the production line at SDS Optic
SDS Optic, a Lublin-based company, has carried out the first complete launch of a production line for the pilot production of optoelectronic components of the inPROBE fibre optic microprobe. Developed by SDS Optic, inPROBE is a biophotonic sensor designed for very fast and painless examination of cancer markers.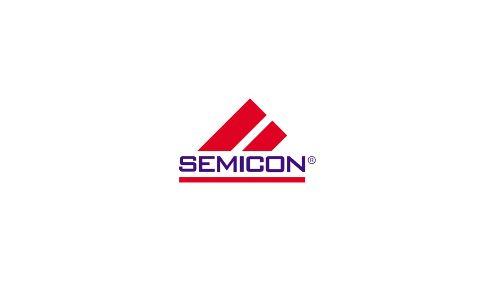 Diamond Semicon
Semicon has been listed among the Forbes Diamonds 2023 - the most dynamically developing companies. This is the second in a row such distinction for the Warsaw-based company, which manufactures laser modules, distributes electronic components and materials for electronics and assembles electronic boards and devices. Congratulations!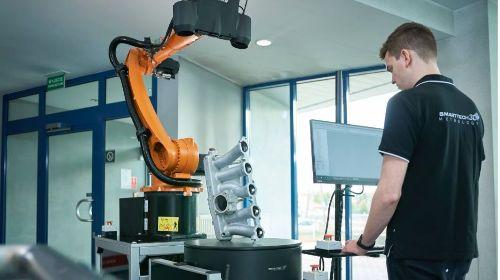 SMARTTECH3D Robotized - robotic optical quality control
KUKA, a global leader in the industrial robot industry, has published a case study of combining its robot with a 3D scanner on an optical quality control workstation developed for an aerospace customer by SMARTTECH3D, a scanner manufacturer near Warsaw.
Do you have something interesting to share?
Share it with us!

PhotonHub Europe
PhotonHub Europe (PHE) is a pan-European support network for entrepreneurs interested in developing and upgrading their businesses with photonics technologies. The 36 best European technology centers, supported by national photonics hubs, offer: knowledge and training, business and investment coaching, wide network of contacts – but first of all the possibility to experiment, test and develop technologies (up to TRL8).

Those services are available to all EU entities, with a special focus on SMEs. PPTF is PHE's Polish partner as a national photonics hub.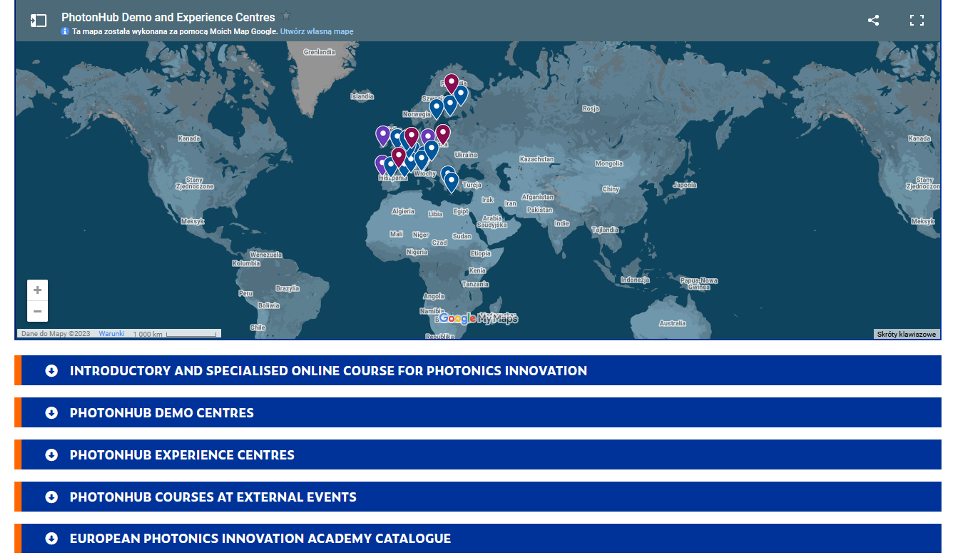 Dozens of training courses - why aren't we using them?
PhotonHub offers dozens of training courses - unfortunately, Poles hardly use them....
From free three-hour online introductory courses to three-day workshops that allow you to experiment with the technologies in person at top European centers for a few dozen euros per person, the current training offerings are extensive. It also includes reskilling employees for photonics-related positions. These training courses are available to any European company - feel free to take a look at the offer:
Do you know something worth sharing in the newsletter?
We are collecting information about optics and photonics community in Poland. The newsletters is created in close collaboration with the local community. If you want to share with us something interesting, newsworthy – please contact us by sending an mail to newsletter@candela.org.pl
The Newsletter is organized by the Candela Foundation. Polish Technological Platform on Photonics is a partner of the initiative providing support and participates in editorial process.

Polish Technological Platform on Photonics

ul. Poznańska 129/133
05-850 Ożarów Mazowiecki
NIP: 1132964250
KRS: 0000719713
REGON: 369546598
Candela Foundation

ul. Grochowska 357/513
03-822 Warszawa
NIP: 1133028363
KRS: 0000885495
REGON:388293056


© 2023 • Candela Foundation • All rights reserved.